Explore Squamish - September 27, 2021
Squamish Fall Food Guide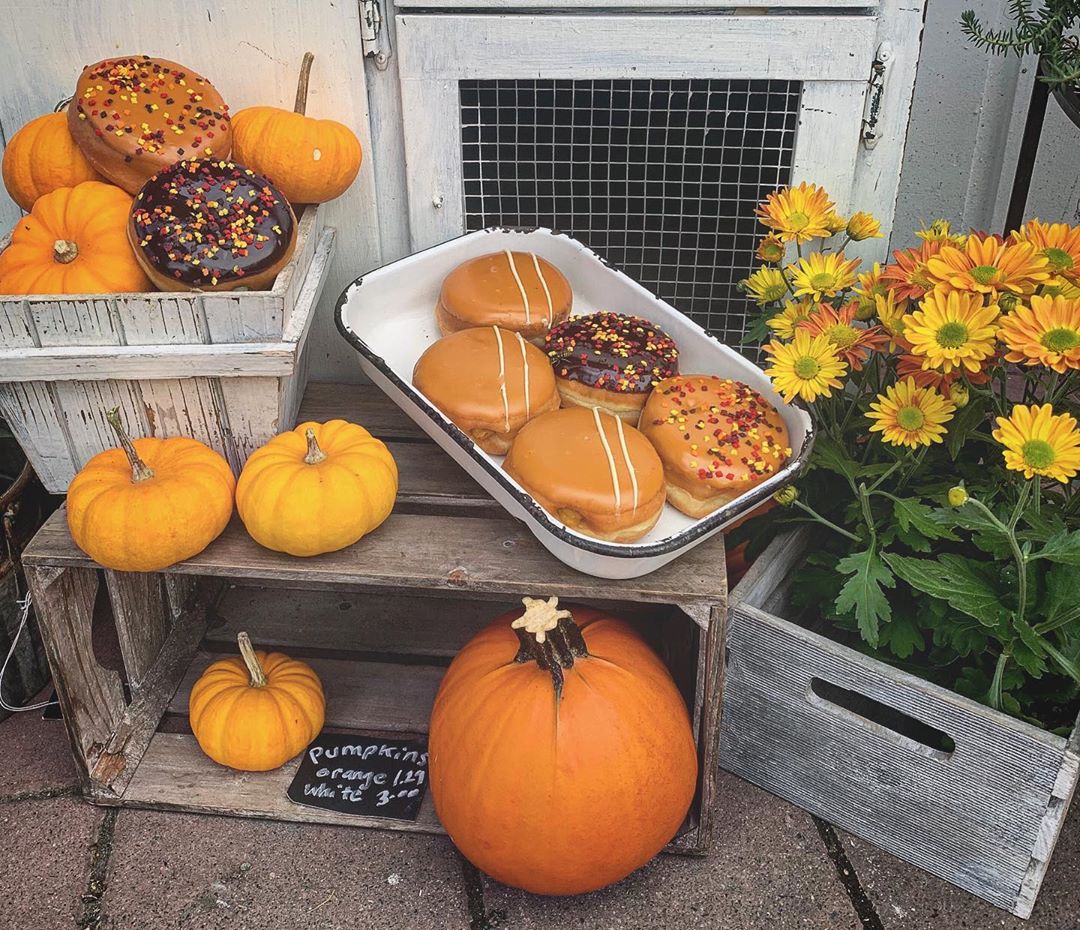 At the risk of insulting the other seasons, can we just say how much we love fall?! There's something magical in the air as it cools off, making way for cozy fireplace sessions, comfy sweaters and let's face it, a welcome change in menus. Squamish Chefs and creators are whipping up seasonal ingredients and our local eateries are at the ready to fill your belly with divine, decadent and discernibly delicious eats.
We love how when fall arrives suddenly those tasty confections on the menu that feature pumpkin, spice and everything nice become more prevalent. And darned if we aren't up for tasting each and every one! Bring on all the comforting baked goods at our local cafés featuring apples, cinnamon, cranberry, pumpkin, maple, and all those fall flavours- served with a pumpkin spice latte of course.
The Squamish Farmers' Market is on throughout the fall and is a great way to support local farmers and artisans from the Sea to Sky Corridor. Grab your seasonal vegetables as well as fresh eggs and other artisanal products like syrups, preserves, chocolates, honey, and maple treats. You can also shop around for hand-crafted knits, jewelry, candles, and more! Every Saturday from 10am-3pm until December 11th on the corner of Cleveland and Victoria Streets in Downtown Squamish.
All this food and you'll need a beverage to wash those delish dishes down with. So get ready to swig your way through Squamish's swiftly growing craft brew scene! From cider to kombucha to your favourite sudsy brew, Squamish's Craft Tasting Trail has something to quench your burning thirst. Pick up a Craft Tasting Trail passport from the Squamish Adventure Centre and you can win great prizes for joining in on the fun.  
For the third year in a row, we are gearing up for Squamish's dine-around event, Sip & Savour. This November for a limited time, you'll be able to visit any number of participating food/beverage purveyors and taste your way around town, much to your belly's delight. Whether you're in the mood for contemporary West Coast cuisine, traditional pub eats or perhaps something with an international flare, this is the time for Squamish's dining scene to shine.