Feel the energy of a buzzing community.
The rugged Coast Mountains, lush temperate rainforest and turquoise waters of Howe Sound are a picture-perfect backdrop for outdoor adventure. But, we're not just a pretty place. Our diverse community bursts with creativity and innovation, complete with funky businesses, an eclectic culinary scene and distinct culture. Take it all in. 
Explore Like a Local
Discover the best of Squamish, from trails to colourful street art and heritage attractions. Get insider tips on where to start your journey.
Discover All Stories
Get to Know Us Better
Squamish is a thriving community with rich Indigenous culture and a fascinating settler history. Learn more about our lively town and discover interesting facts from the area.
About Squamish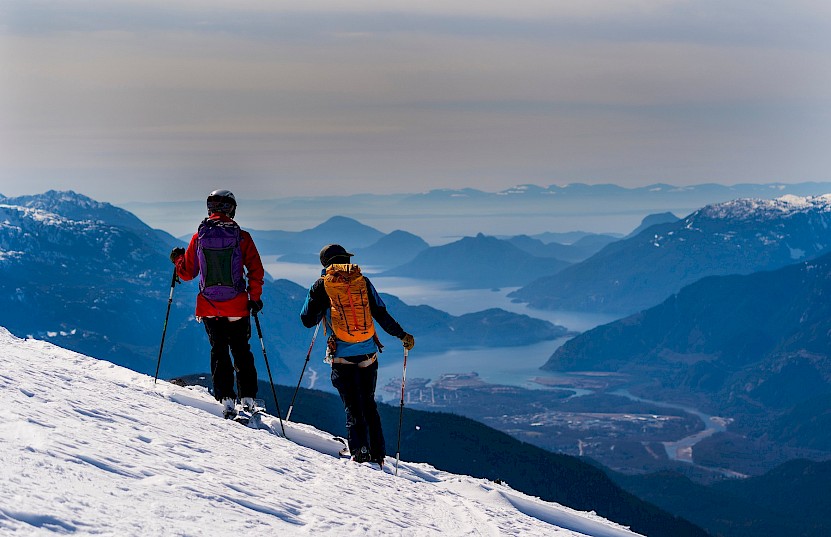 Send It In Every Season
Rain or shine, there's always something to do. Go deep into winter, splash into spring and fall, or enjoy the long days of summer. You'll find countless ways to shop, dine, and play.
When To Visit
A Trip For Every Occasion
Experience a uniquely Squamish adventure, whether you're searching for a peaceful couple's retreat or an adrenaline-fuelled bike and beer trip with your buddies. See it all.
Trip Ideas & Itineraries