About Tourism Squamish
Tourism Squamish is a non-profit, community destination marketing organization (DMO) responsible for tourism marketing, visitor services and destination development. 
We spearhead consumer campaigns to promote Squamish to the world, run the Visitor Information Centre from the Squamish Adventure Centre and offer online customer support during the summer months. Governed by an industry-appointed Board of Directors, our team is dedicated to creating sustainable tourism growth in the Sea-to-Sky Corridor alongside our regional partners.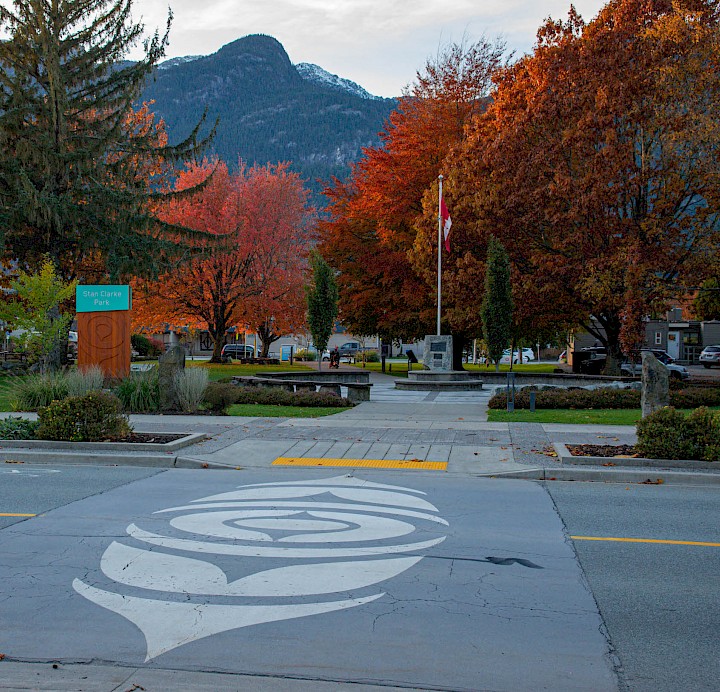 History of the Logo
The 'Eye of the Creator' logo is inspired by the rich Coast Salish culture. Developed in consultation with the Squamish Nation, this logo represents our past and future, our connection to the outdoors through the sky, wind, land and water, and our diversity. 
Supporting Local Businesses
The tourism sector in Squamish continues to grow and evolve. We represent and advocate for more than 110 businesses.
Become a Member
What Drives Us
Learn more about our organizational approach, values and priorities for the year ahead.
Our Team
Lesley Weeks 
Executive Director

Heather Kawaguchi
Director of Member Relations

Kristy Aleksich 
Content Specialist

Dave Swan
Retail & Visitor Services Manager

Linda Affolder
Research & Insights Manager

Board of Directors
Adrian Blachut – Zephyr Café, Ground Up Climbing Centre
Anthony Lamb – Executive Suites Hotel & Resort
Cheryl Hendrickson – Britannia Mine Museum
David Eastwood – Sea to Sky Air
Graham Young – Canadian Outback Rafting
Jason Fullerton (Secretary) – Cheakamus Centre
Jeremy Roche (Vice Chair) – VentureWeb
Kirby Brown (Chair) – Sea to Sky Gondola
Mark Enright – Sandman Hotel & Suites
Rebecca McCleery – Canadian Coastal Sailing
Rodney Wilson – Airhouse
Toran Savjord (Treasurer) – Capilano University