Squamish is a wild and breathtaking place that inspires us all. Let's keep it that way.
It's up to all of us to be mindful of our impact and respectful of these lands and the people and wildlife that call them home. Responsible recreation means owning our actions and knowing our impacts. Together, we can keep Squamish beautiful for generations to come.
How To Explore Responsibly
Follow these tips to reduce your impact on the community and environment when you play outside in Squamish.
Have Fun, and Adventure Safely
In a place where the mountains meet the sea, outdoor exploration is boundless, but so is the risk. The Sea to Sky region is one of the busiest Search and Rescue (SAR) call areas in Canada. The majority of SAR calls are due to injury, people becoming lost or disoriented, or exceeding their abilities. 
Whether you're paddling, hiking, biking or climbing, make sure you are aware of your surroundings, have an appropriate level of knowledge and bring the right equipment. Learn how to reduce your risks and know before you go by familiarizing yourself with AdventureSmart's 3 Ts: Training, Trip Planning and Taking the Essentials. 
Be Kind to Nature 
Explore the trails and climb to new heights, just don't love it to death. You know the saying, "Take pictures, leave only footprints." Well, in some cases, even footprints can be harmful. From litter and human waste to wildlife conflicts, our community is feeling the impact. Being in nature fulfills us in so many ways and it's a privilege to venture into wild places. Let's work together to respect and protect the Sea to Sky.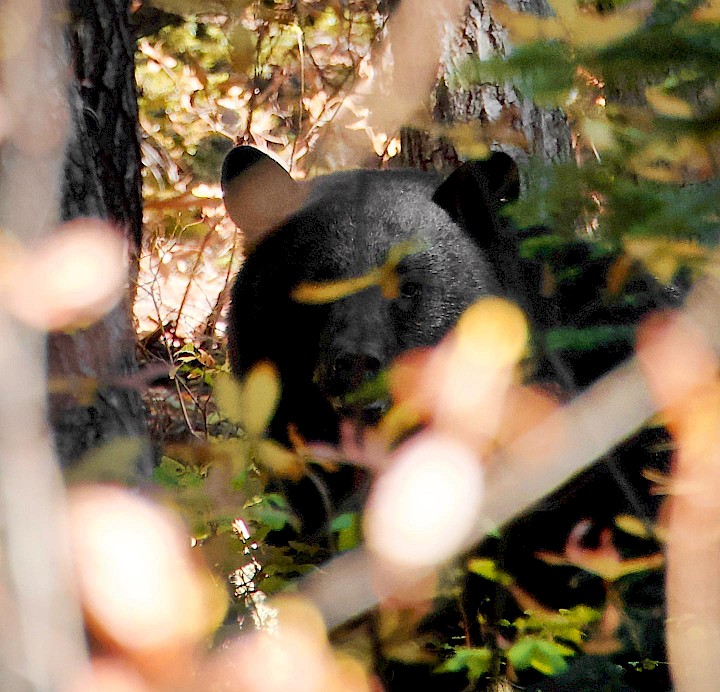 Keep Wildlife Wild
The dense forests, rugged mountains and rushing waters of the Coast Mountain range are home to many species of animals, plants and fungi. Black bears, cougars and other creatures co-exist with us in this delicate ecosystem. We are in their home as much as they are in ours. Learn what to do in case of a wildlife encounter and how to best avoid human-wildlife conflict. 
Be a Friendly Face On the Trails
As the old saying goes, sharing is caring. Our vast trail network is a haven for many activities like rock climbing, mountain biking, trail running and hiking. It's common to share recreation areas with other groups, so let's make everyone feel welcome and enjoy the trails safely. 
Trail Etiquette Tips
Stay on the marked trails  
Follow signage 
If dog walking, keep your dog on leash and pick up their waste
Know when to yield: Bikers yield to hikers, everyone yields to horses, downhill traffic yields to uphill traffic, and motorized vehicles yield to non-motorized 
Prevent Wildfires
This is one time when letting the sparks fly is a bad thing. Wildfires are a hot topic around here, especially between May and October. Do your part and be FireSmart. That means following campfire bans, disposing of cigarette butts properly and practicing fire safety when fires are permitted. 
Respect Indigenous Communities
The land is medicine and there is a deep-rooted connection between Indigenous peoples and nature. Know whose land you're on and treat it with respect.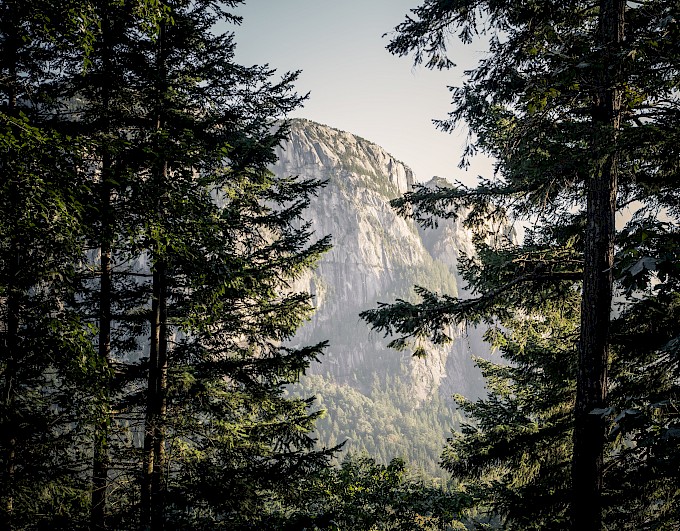 We are located on the unceded territories of the Sḵwx̱wú7mesh Úxwumixw (Squamish Nation) who have been stewards of the land and keepers of culture since immemorial. When you venture into natural spaces, adventure mindfully and with gratitude.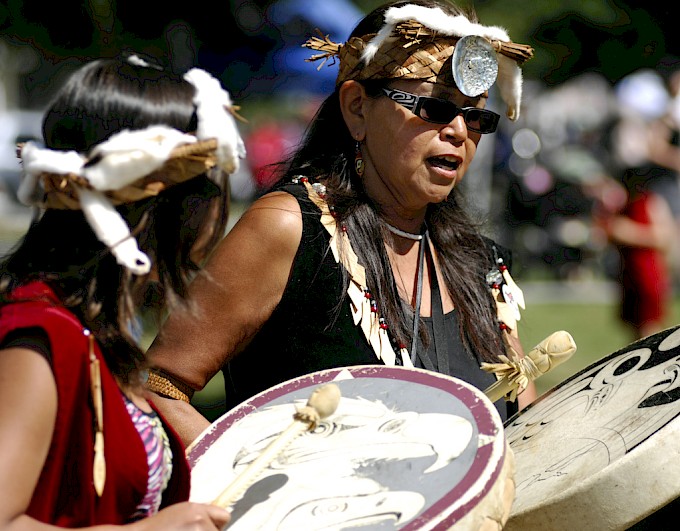 Seek to listen and learn about Indigenous culture 
Take the time to educate yourself on the traditional place names 
Support Indigenous businesses
Don't visit cultural sites unless you are invited