Playing with Fire: Fiery tunes and blazing fiddles!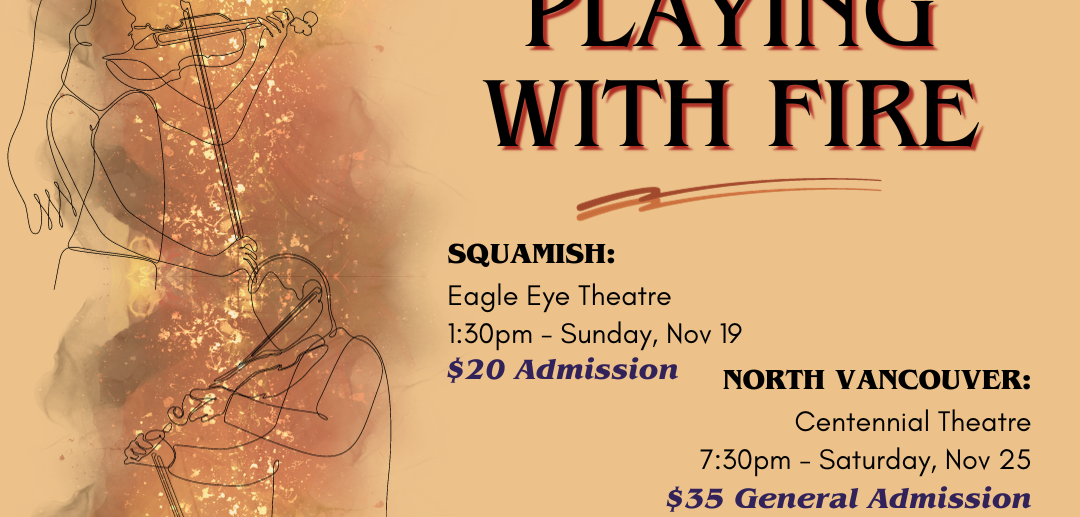 Experience an exquisite collage of melodies, from Northern Canada to the East Coast, Europe, and back to BC. Ignite your spirits, let sparks fly, and delight in a musical journey that sets the day ablaze with joy! Take in the magic of live music as talented musicians from Squamish and around the region come together to celebrate the rich heritage of fiddle and roots music.
From lively jigs to heartfelt ballads, this concert promises to be a treat for music lovers of all ages. So mark your calendars and gather your friends and family for a delightful afternoon of musical bliss. Immerse yourself in the vibrant atmosphere and let the infectious rhythms transport you to a world of pure joy.
Playing with Fire - a joyful concert of fiddle and roots music. Let the music inspire you!
See All Events
Dates
Nov 19, 2023
Time:
1:30pm
Cost:
$22.63
Venue
Eagle Eye Community Theatre 38430 Buckley Ave Squamish, BC
Contact & Details
North Shore Celtic Ensemble