Tourism Squamish
Embrace The Rain
RAIN.
IT MAKES WATERFALLS MORE MAJESTIC, CAFES MORE COZY, AND THE MOSSDRENCHED
FOREST EVEN GREENER.
 
Life on the West Coast is wet for a reason-  and a season. The rainforest is greener, the trails are tackier, waterfalls more sprayful, and cafes more cozy.
Why not venture out into the weather when everyone else is hitting snooze? While some people seek the fixed, the guarantee, the structured and sound, others have learned the magic of the ephemeral. The hit and miss marvel of a double rainbow, the happenstance of seasonal creeks, the splendour of waterfalls fat with rain – phenomena that only happen when certain conditions come about, for which Squamish is perfectly primed.
There are fleeting moments the planet unleashes from its treasure box, that you can only enjoy if you go out and grab them when they're happening. They're a limited time only non-commodity, available exclusively to those who go against the flow.
Step outside when the weather is stirring up its rages, and stand and confront it.
Drive into the storm. Breathe the wild air. Go out when others hunker down.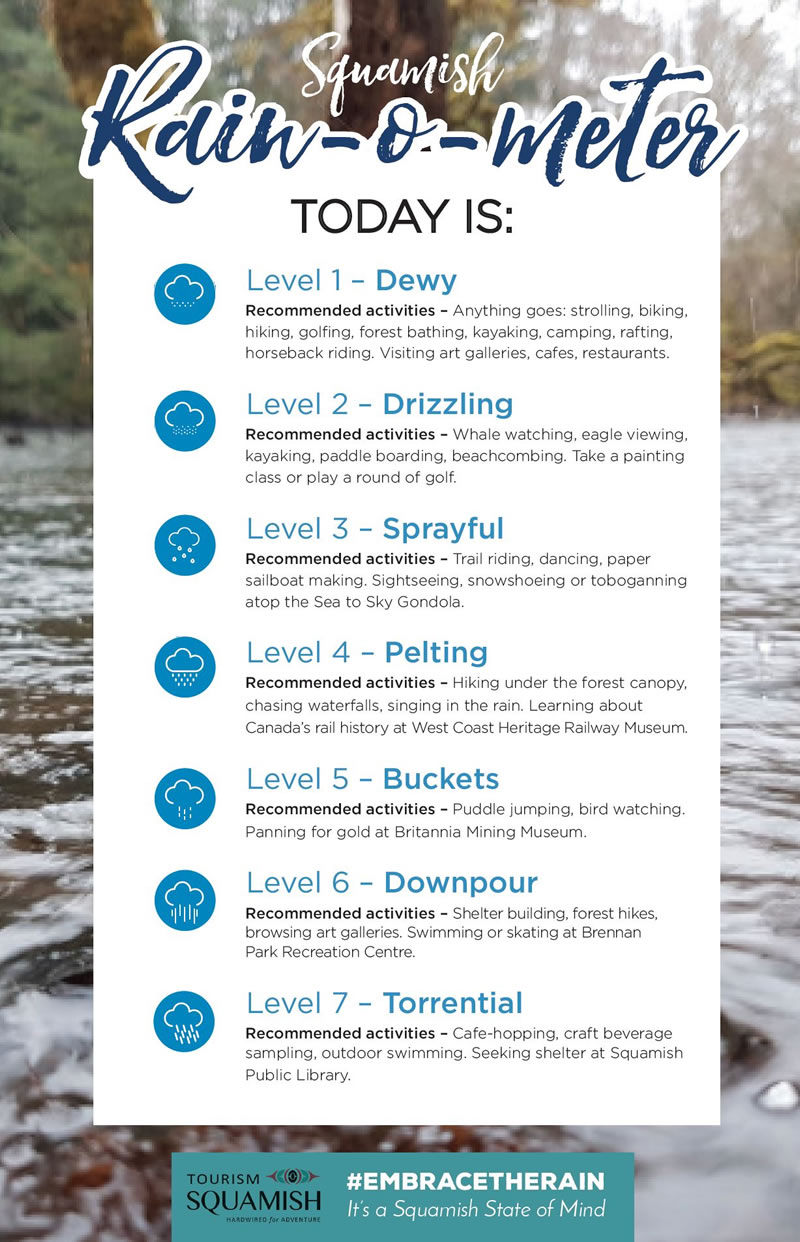 Here are some rain-approved activities to help you make the most of your Squamish adventure: