Your Summer Lake Survival Guide
Posted on: May 28, 2022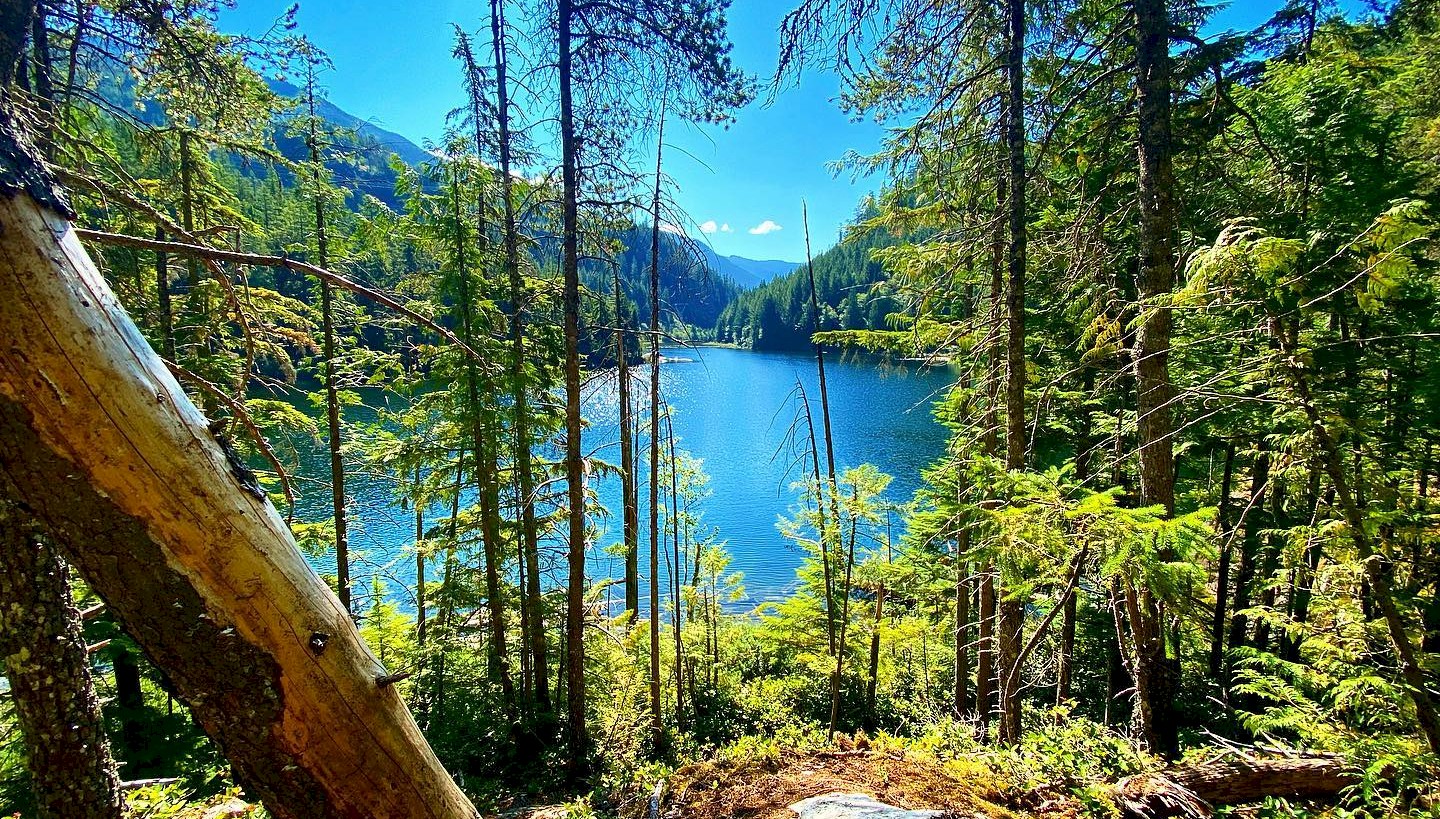 Getting outside and exploring BC's lakes and parks has always been a popular activity, and it's clear by how busy Squamish's well-loved waterside spots are that visiting the Sea to Sky's local parks is top of mind.
Here are a few tips to help you enjoy Squamish's popular lake spots responsibly so that everyone can have that much more fun on their day at the lake:
Try Visiting Mid-Week
Lakes and parks are less busy during mid-week, so plan a visit during that time to make the most of your day. If you arrive and it's too busy, come back another time or try another park.
Arrive Early
Arriving earlier in the day will give you more time to enjoy and less stress when it comes to finding parking or a spot to settle in. Sometimes a morning swim followed by a nice picnic lunch is the better way to go instead of broiling in the afternoon sun anyway! Why not give it a shot and avoid those mid-day to early evening crowds.
Image: @photoday_canada
Consider Car Pooling
With most Squamish lakes only accessible by car, try carpooling and taking only 1 vehicle. Parking is limited so it's best to pile into the most spacious vehicle you can. This might sound a bit daunting but with some careful planning, consolidating items and clever packing, you can do it!
If you decide to ride your bike to your lake of choice, please be careful. Many spots will require you to be riding along the highway, which can be dangerous. Always take the safest route and please don't drink and bike.
Pack Considerately
We all love bringing our lake toys and floaties to the water. If you've recently purchased such an item, remove packaging before arriving to lessen the burden on garbage bins. You can blow up your toys in advance or on-site, but limit how many you bring as they take up space when not in the water (and they can blow away, bothering other people enjoying the area).
Leave big items like tents behind as they also take up a lot of room and block others' views of the water
Easy Eating
Pack pre-made foods like sandwiches and salads, or better yet support a local restaurant by ordering take away (just be sure to properly dispose of your containers and garbage). Leave BBQs and other bulky cooking devices at home. It's very dry outside and with the strict fire ban on, best to leave any sort of open flame away from our precious recreational playgrounds anyways. Remember, always pack out what you pack in!
Rent Your Toys
You can always look to rent equipment like SUPs, Kayaks and Canoes (see below) either on-site or from a local shop or activity provider. If you rent from a local provider, see what they suggest for places to explore. You might end up paddling along Howe Sound's shoreline or even hopping on a tour of the peaceful Squamish estuary instead!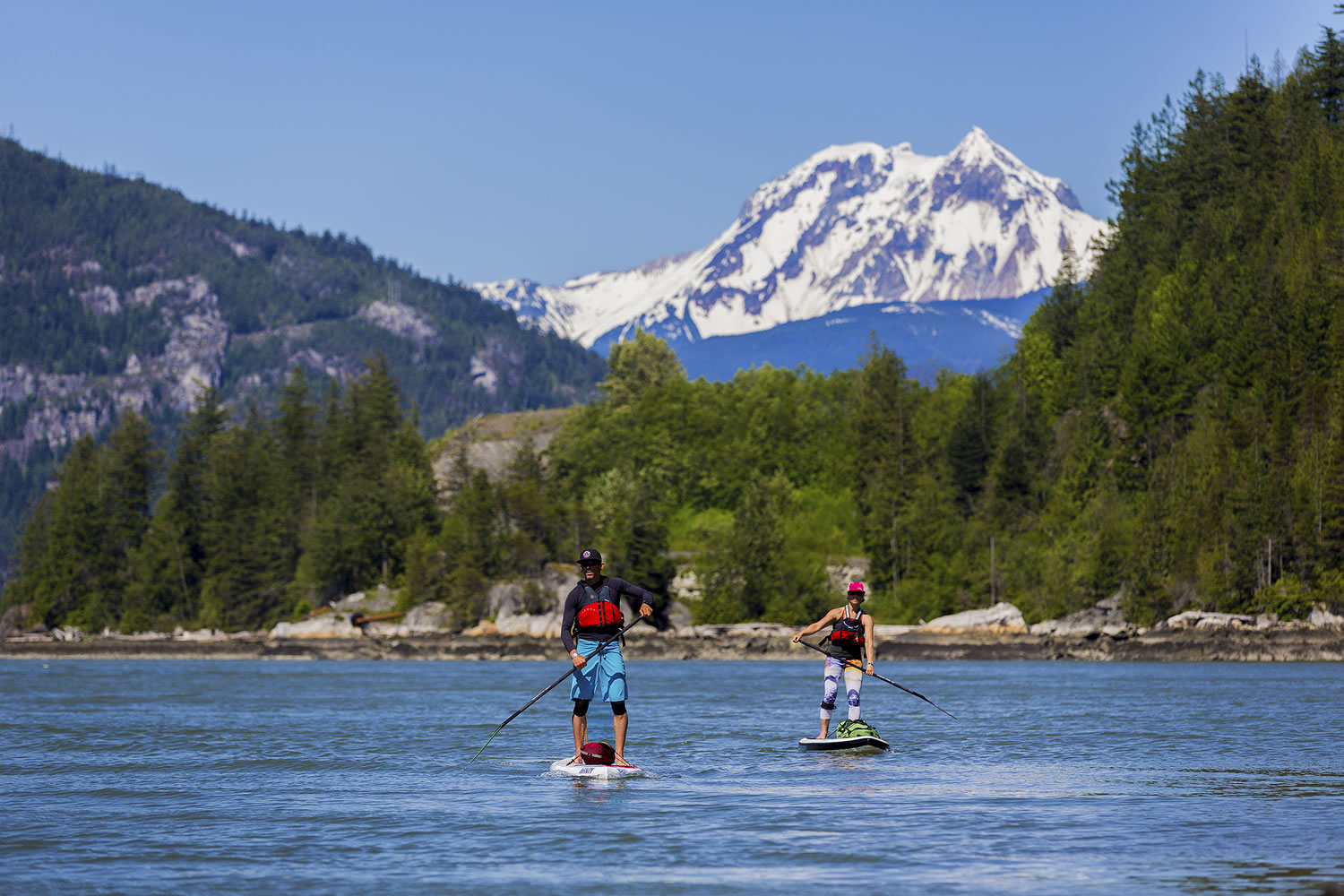 Play Safe
Remember, if you are paddleboarding, canoeing, kayaking or using an inflatable boat, you are required by Canadian law to have the right safety gear, and if you are caught without it, you could receive a fine for each missing item (ouch!). Find out more in Transport Canada's Safe Boating Guide.
Be Respectful
Please continue to respect other's space and be kind to others. We love our furry friends so if you bring yours (where they are permitted), please keep them on a leash and please pick up the poop! Take out whatever you take in and make sure you dispose of all garbage appropriately.
Learn More About Responsible Recreation
RENTALS:
Stand-Up Paddleboards: Dialed In Cycling, Escape Route, Norm Hann Expeditions, Squamish Watersports, Valhalla Pure Outfitters
Kayaks: Squamish Watersports, Valhalla Pure Outfitters
Canoes: Squamish Watersports, Sea to Sky Paddle Sports Rental Hut at Alice Lake