Your Quick Guide to Easter Weekend in Squamish
Posted on: March 28, 2022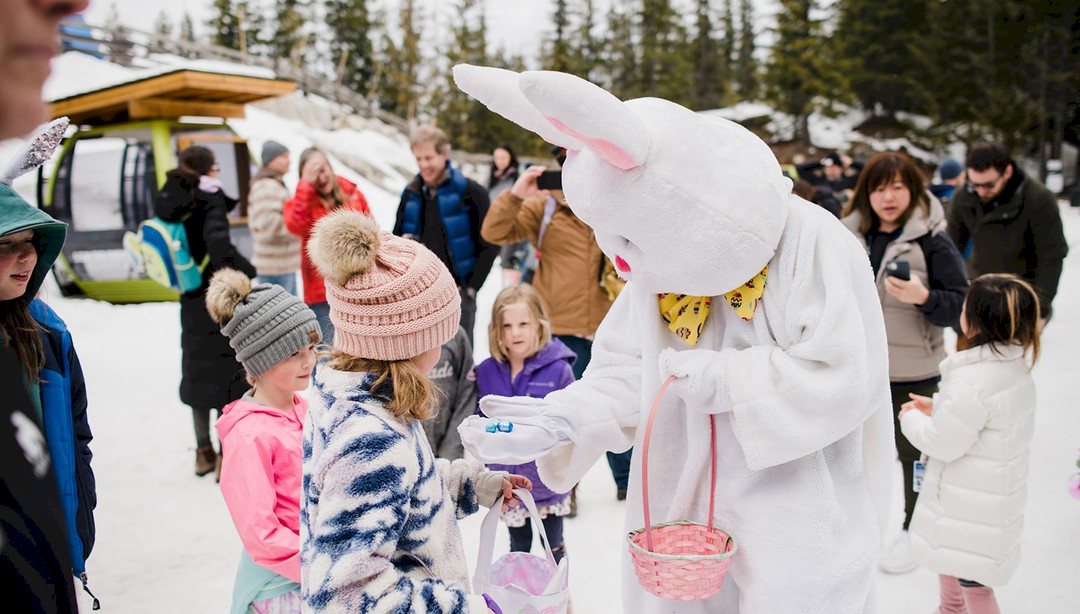 A long weekend is coming up in Squamish and it's looking to be a lovely one as we enjoy warmer weather, sunnier days, time with family and friends, and Easter goodies. It's shaping up to be a busy, so we thought we'd drop this quick guide to Easter weekend 2022 so you can get planning. Now hop to it!
Events
If you're Easter involves brighly-coloured eggs, bunnies and brunch then we have something for you!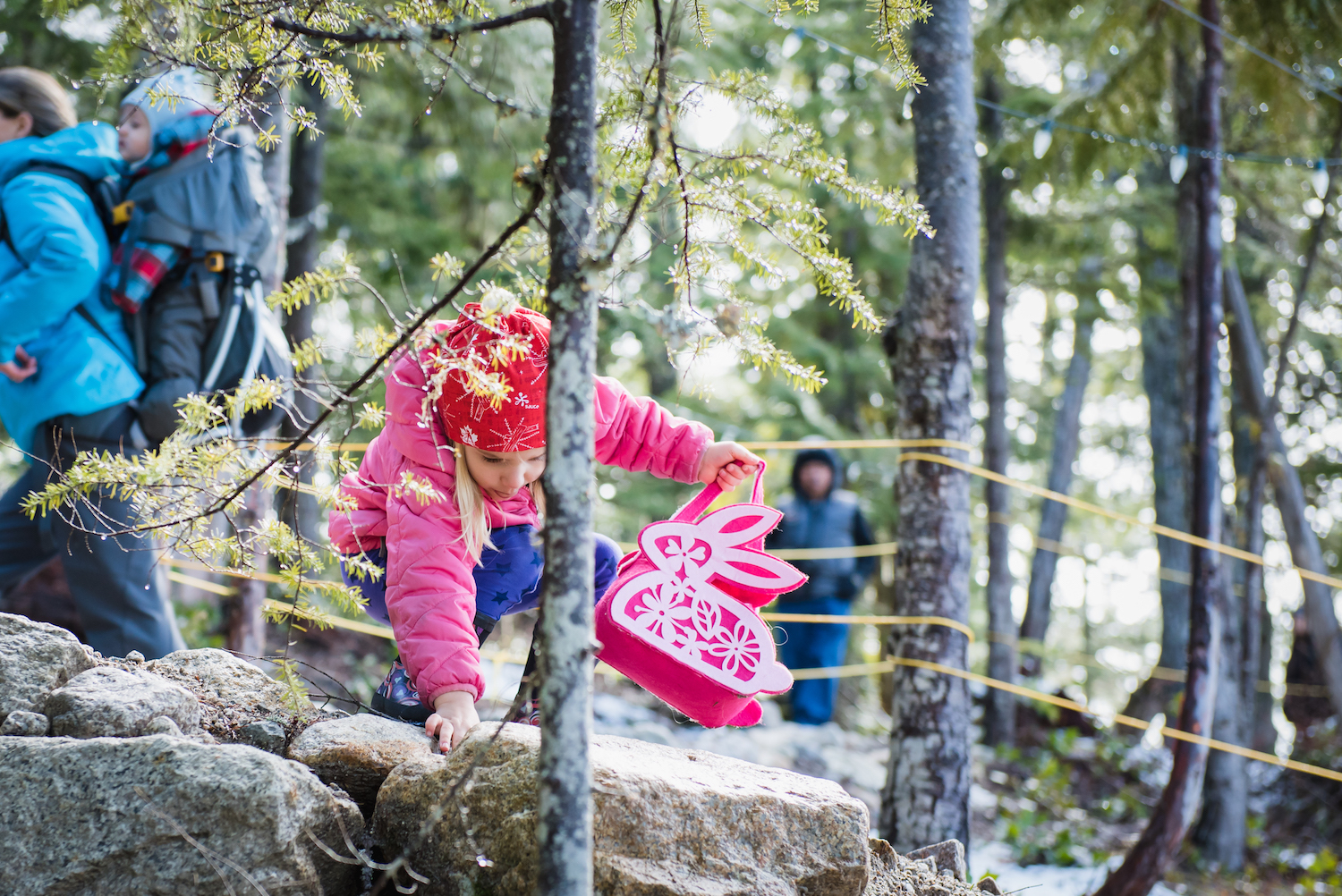 Image: Sea to Sky Gondola
Experience a memorable Easter Sunday with family and friends at the Sea to Sky Gondola on April 17th. Start with an Easter egg gathering on the Spirit Trail. Here you'll visit forest woodland characters to collect your chocolate eggs at your own pace, from 10AM until 12PM. Follow it up with a​ delicious Easter Brunch.
Reserve your table in advance for either 10AM OR 12PM.​
Details & Reservations: seatoskygondola.com
Learn about the tools used and treasures found by the workers of the Britannia Mine Museum during their Easter celebrations. Admission includes a special underground tour, the BOOM! Experience and self-led scavenger hunt. Find all the mineral clues on site to earn a special geological prize. On April 16th & 17th.
Advanced bookings strongly recommended.
For more information: britanniaminemuseum.ca
Easter Treats
If you didn't catch the Easter Bunny or there aren't enough eggs in your basket, head to one of our downtown cafés as they roll out an eggs-cellent selection of goodies that will get your nose twitching.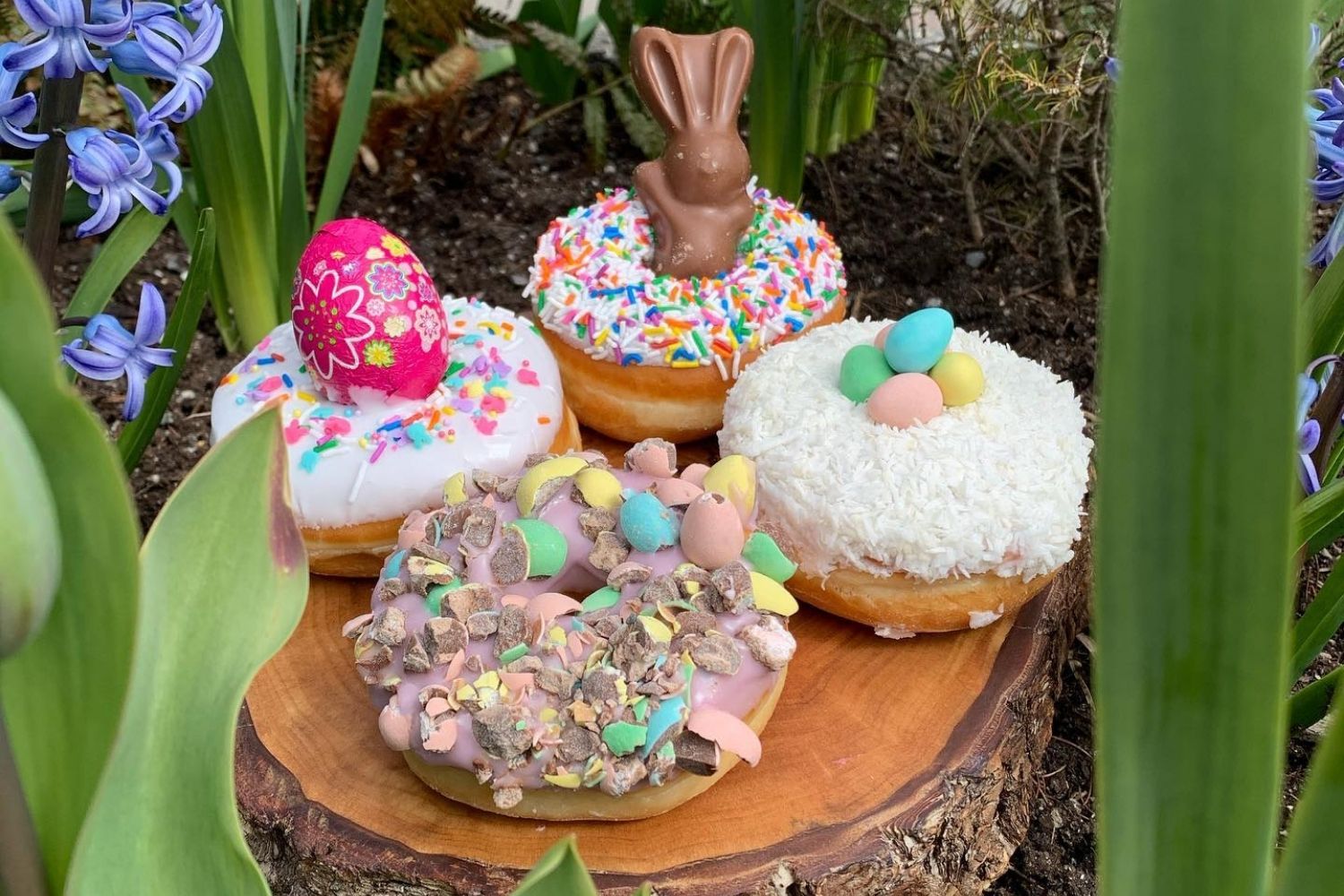 Image: Sunflower Bakery
The popular brioche donuts at Fox & Oak take on an Easter twist that will have everyone lining up to snag theirs. Savour one of their Hot Cross Fritters or try a 'Birds Nest' donut or Easter Egg donut made with lemon curd, vanilla glaze and strawberry drizzle.
Hippity-Hop your way into Sunflower Bakery in Downtown Squamish to check out their selection of Easter themed goodies like Mini Egg donuts and Hot Cross Buns (vegan friendly!)
Brunch
Easter Sunday is a wonderful day to get out and enjoy a beautiful brunch with family and friends. Here's our list of top brunch spots – be sure to get there early as it will be very busy this day!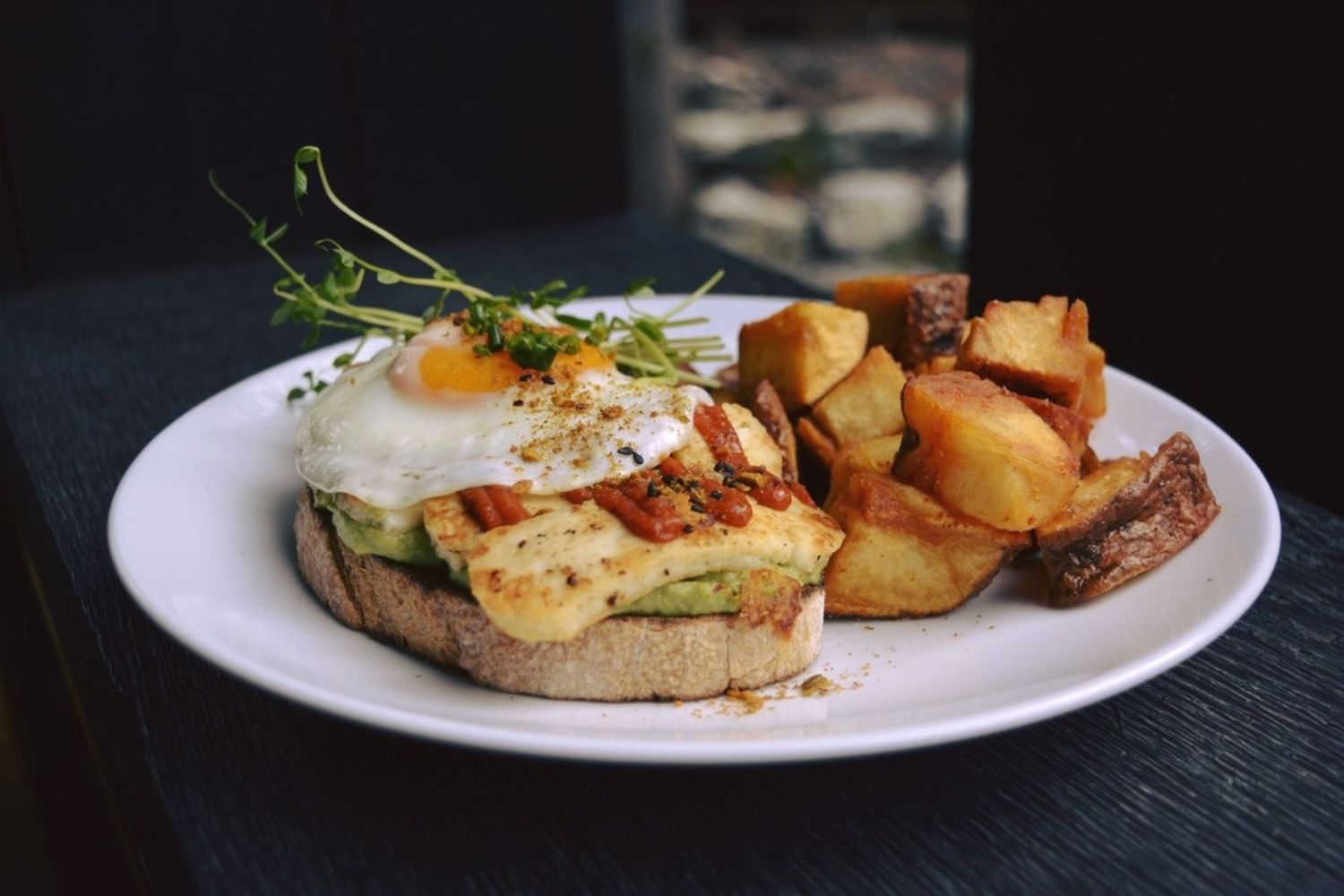 Image: Fergies Cafe
Afternoon Activities
Fingers and buns crossed that Easter Sunday will be bright, sunny and warm! Here are a few suggestions for a nice way to spend an afternoon. Even if it does rain, just don your Easter bonnet (or a raincoat) and make the best of it.
Image: @faubert.images
Go Beachcombing
Head down to Porteau Cove Provincial Park and enjoy a calming walk on the beach. Take a closer look for pretty shells, driftwood, rocks, starfish and more.
Look for Birds in the Estuary
Spring has sprung and it's a wonderful time to search for an array of bird life in Squamish. The Squamish Estuary, which is a designated Wildlife Management Area, is the perfect spot to birdwatch and breath in some fresh air. Who knows, you might even spot a bunny or two!
Get Inspired by Art
Head over the Squamish Public Library and look at the new art exhibit Diving In: The Art of Cleaning Lakes and Oceans. Here you'll find environmental art created by artists after a number of underwater and shoreline cleanups retrieved 'trash' and unique materials for them to work with.
Slip & Slide at the Olympic Park
The Olympic Park is offering extra bonus weekends since the snow is sticking around like a Cadbury Cream Egg on a toddler. Hit the trails on nordic skis or snowshoes while you still can. On April 9th &10th and 16th & 17th from 8:30AM to 4:30PM.
Whether you brunch or bunny hop, search for eggs, attend a day of worship or head out on an outdoor adventure, we hope everyone enjoys a lovely Easter weekend.