Explore Squamish - July 26, 2017
Your Guide to Squamish Days 2017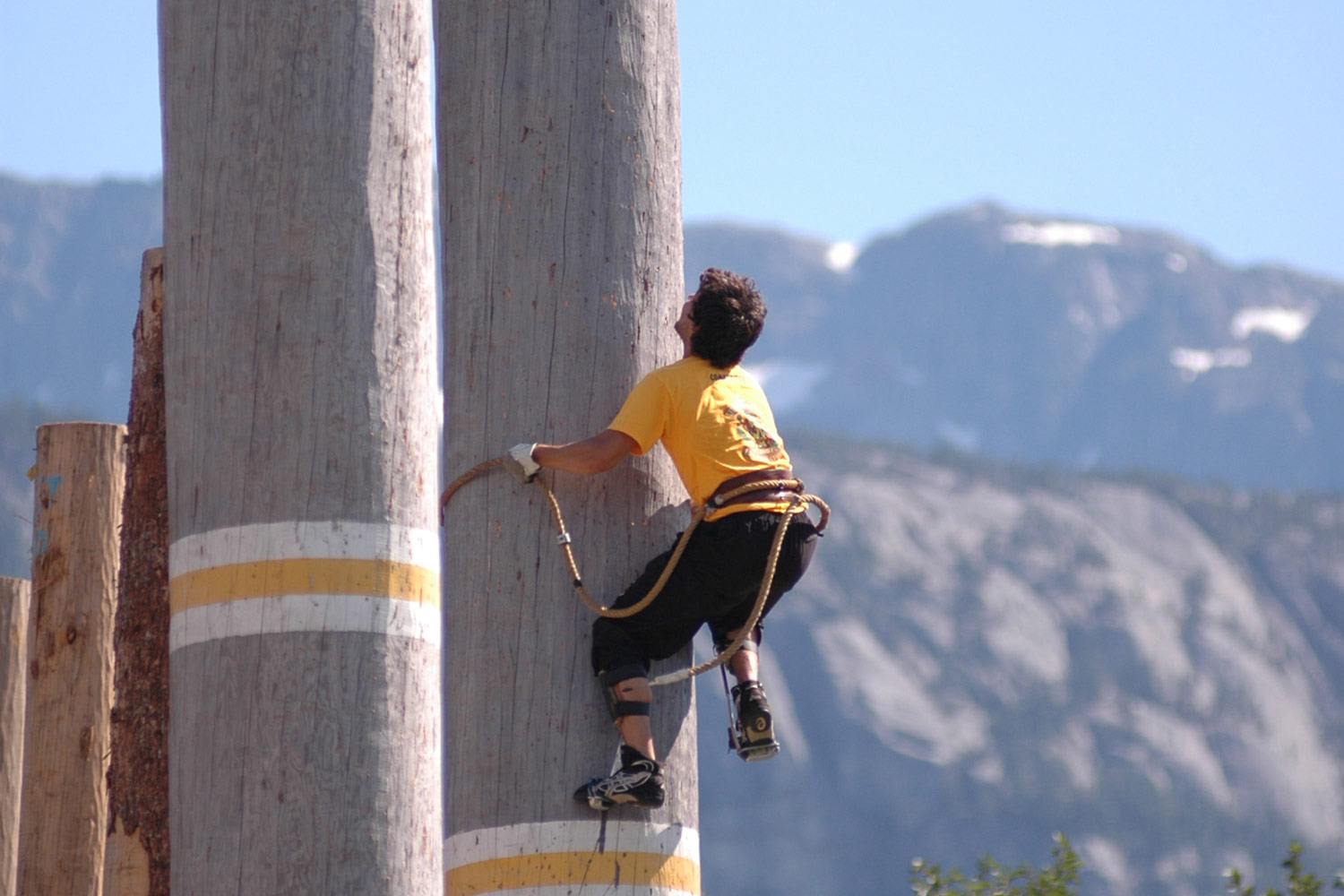 Squamish's history of industry and forestry long predates its reputation for outdoor recreation that it holds today. Squamish Days aims to celebrate that history, and show off Squamish's unique heritage.  
Thursday, August 3rd
Festivities kick off Thursday evening, starting with the Kettle Boil Challenge at 6:00 PM at the Squamish Valley Golf Course - teams race against one another to see who can make their kettle boil over first, the only help they have being the 3 matches that they're provided with. 
Following the Kettle Boil Challenge is the Lumberjack Chili Cook-Off Invitational at 7:00 PM. Five local restaurants have been selected to serve up chili to the Kettle Boil crowd. Vote for your favourite, as the winning restaurant will take home bragging rights and a hard-carved yew spoon for the trophy. 
Friday, August 4th
The World Championship Chair Carve kicks off at 3:00 PM on Winnipeg Street and Cleveland Ave. Participants, armed with only a chainsaw, will carve the best chair they can from a single log. The chairs will then be judged and auctioned off, with all proceeds going to Big Brothers & Big Sisters. 
Squamish Days Bed Races are a local classic. 5 person teams must navigate a bed on wheels 2 blocks around obstacles and challenges. It's sure to be an adrenaline pumping race. The event will start at 6:30 PM, and will run down Cleveland Ave.
Saturday, August 5th
Start your Saturday at 9:30 AM at the Kid's Fest at Junction Park. Children of all ages can enjoy races, face painting, bouncy castles, and much more. This event is a great way to get the youngsters outside and engaged!
Once you've had your fill at Junction Park, make you way over to the Al McIntosh Logger's Sports Grounds for the Novice and Intermediate Logger's Sports Show at 1:30 PM. Adult entry is $2, seniors and kids are $1. This is the event where competitors get their start in logger's sports. Cheer them on as they show their best skills and attempt to move up the ranks. 
During the show, The Rotary will be hosting a beef barbeque. Slow-cooked beef over a bed of alder embers can't be beaten. 
For the evening, move down to Chance's Casino for the Axe Throw Invitational and the Logger's Stomp Dance. Spectators of all ages are welcome for the Axe Throwing at 6:00 PM, but the dance, starting at 9:00 PM, is 19+.
Sunday, August 6th
Get an early start to your day at the Peter Harris Logger's Pancake Breakfast from 7:00 AM to 11:00 AM at the Chieftain Center Mall. Adults dine for $8.00, seniors and children for $6.00.
If you made it out for breakfast early enough, you can catch racers as they start and finish the Squamish Day's 8km run starting at Howe Sound Secondary at 8:25 AM. The out-and-back style race is flat and fast!
Starting from the same location 10 minutes after the 8km race is the Flashback Mile. Perfect for those who prefer speed over distance, racers can run the event that commemorates one of the first races ever held in Squamish. Prizes and draws will be held afterwards. 
At 11:00 AM in downtown Squamish will be the annual festival parade. Creative floats and live music will keep the whole family entertained!
At 1:30 PM sharp at the Logger's Sports Grounds will be the main event - The World Class Logger's Sports Show. The thrilling show will feature the world's best in the sport. It's the one you won't want to miss. Adult admission $10, children under 5 and seniors $5.
Once again, the Rotary Beef barbeque will be running alongside the logger's sports event. 
Monday, August 7th
Wrap up your weekend with the Picnic at the Pavillion at Junction Park. From 11:00 AM to 4:00 PM free food will be served up alongside some great live music. There will be a free Yoga class as well, hosted by Oxygen Yoga & Fitness. Don't forget your picnic blanket!
For full event details, check out the Squamish days website at http://squamishdays.ca/.