Explore Squamish - October 12, 2021
15 Eateries You Will Aprés-eciate this Winter Season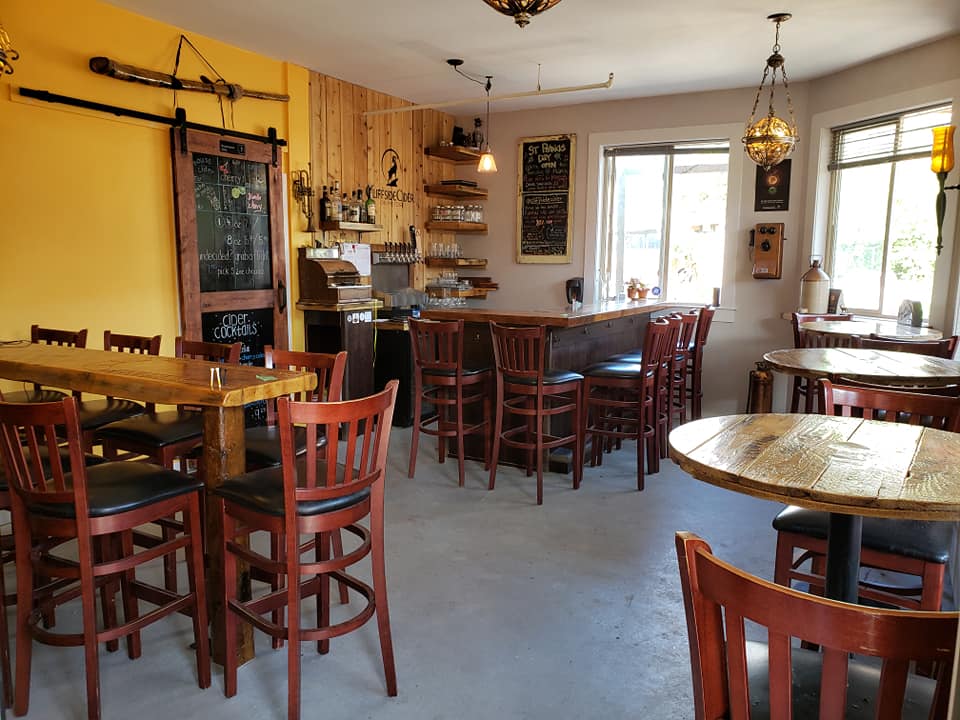 15 Best Eateries to Aprés-eciate this Winter Season
Squamish is a mountain town offering easy access to winter activities from backcountry skiing and snowshoeing to eagle viewing set against a stunning mountain backdrop. Nestled amongst eight Provincial Parks, there are plenty of winter activities to fill your days, no matter which you choose you will apres-eciate this guide to post-adventure dining in Squamish.
Recommended for pizza lovers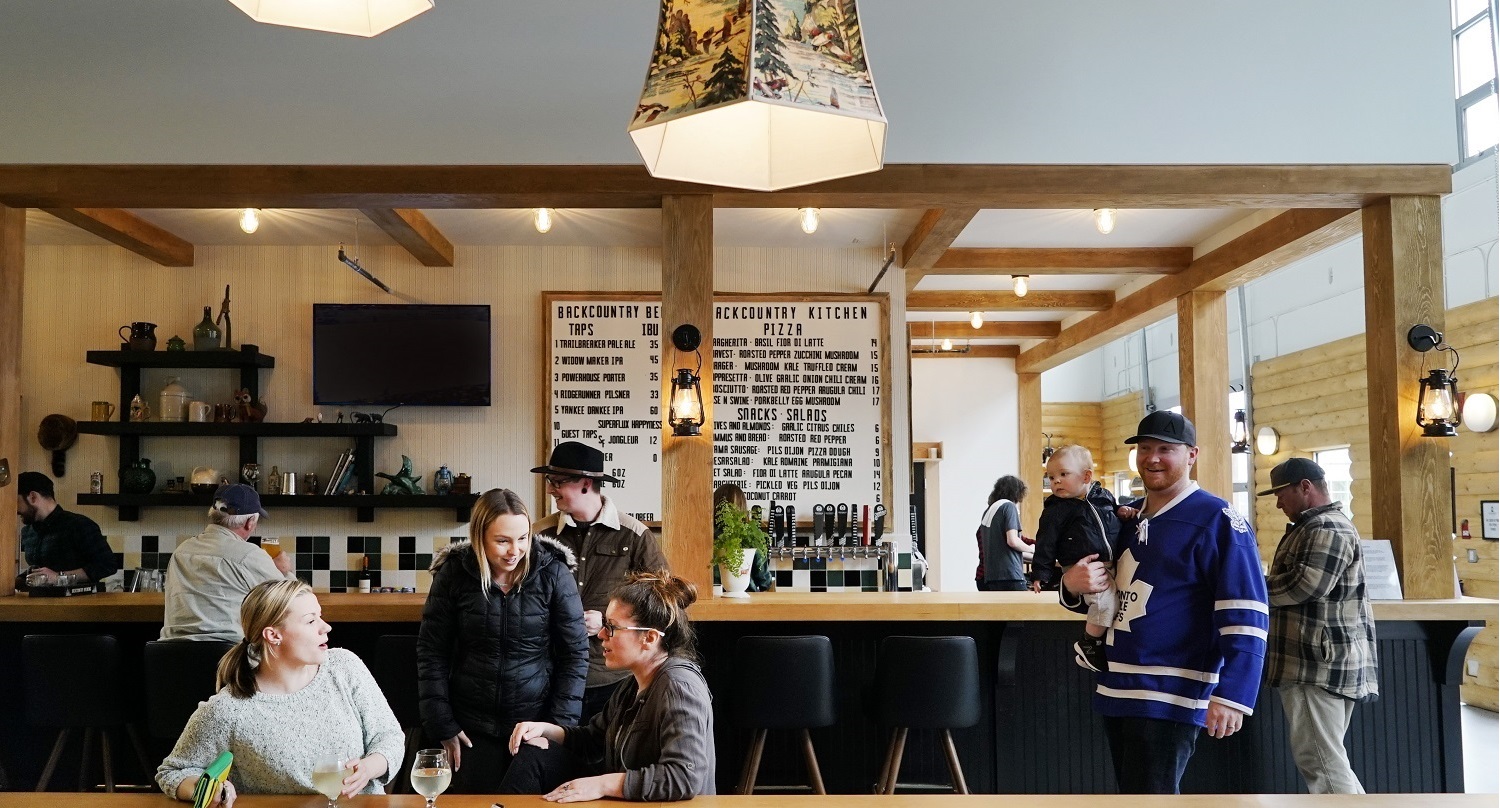 Widely recognized in Squamish for its lively atmosphere and drool-worthy pizza, Backcountry Brewing is a Squamish hotspot and outdoorsy place to relive the events of your day seated around the table sipping beers with friends. 
Recommended for pub-style eats 
Enjoy the simple pleasures we all know and love; pizza, burgers, nachos, chicken wings and a variety of fan favourite beers, wines and spirits. Open late daily. 
Recommended for connoisseurs of Creol comfort
Located in the heart of downtown Squamish, The Copper Coil Still & Grill is a go-to apres destination for hearty comfort food. Choose from Cajun inspired classics like jambalaya, pulled pork or beef brisket and stay awhile looking out at the Stawamus Chief views and the colourful rainbow crosswalk in downtown Squamish. 
Recommended for quick eats
Come inside and refuel by sipping a flight of delicious apple cider and sampling savoury eats and appies to wind down your day. Sit downstairs to be part of the lively ambiance or head upstairs for a quiet seating area where you can chat with your friends free from distractions. 
Recommended for beer drinkers
Photo: Howe Sound Brewing
Home of Squamish's original craft beer and the recipient of countless brewing awards, Howe Sound Brewing is a worthy apres destination to celebrate your day. The flavourful brewpub menu is complete with a beer pairing guide so you can easily select a beverage to accompany your meal. Friday and Saturday evenings they are open until midnight so you can start with dinner and continue the celebration throughout the night.
Recommended for watching sports
A favourite for those wanting to catch the game, and have a delicious meal. The menu features items like flatbreads, tacos and comfort foods and a variety of BC Craft spirits and wine.
Recommended for fun times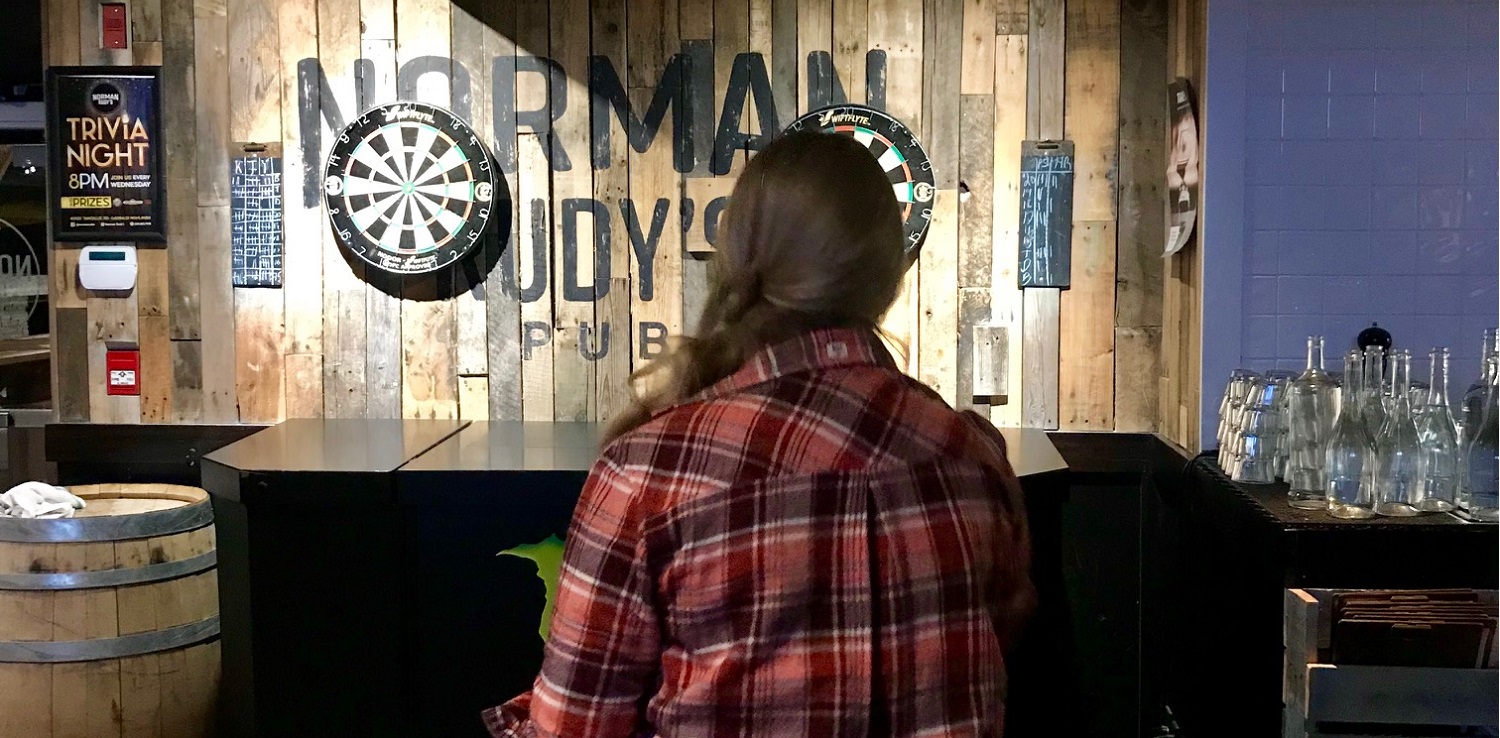 Come for the savoury burgers and challenge your friends to a game of darts or a round of pool. The pub is open late every day of the week giving you the freedom to stay for dinner or hang around as the environment shifts from pub to party.
Recommended for snacks and cider
Visit the Cliffside Cider tasting room and order up a round of ciders and snacks for your table. You can even hit up the nearby food truck for tasty eats! Come for the cider, stay for the fun and social atmosphere and tasty munchies!
Recommended for an upscale night out
Dining at Pepe's Chophouse + Seafood is a premium casual dining experience that will satisfy your cravings after a long day out. The curated menu includes a variety of dishes from Rip Eye and Sockeye Salmon to Vindaloo and Butter Chicken. Every dish is plated to perfection and can be paired with well-crafted cocktails or your favourite beer on tap. 
Recommended for date night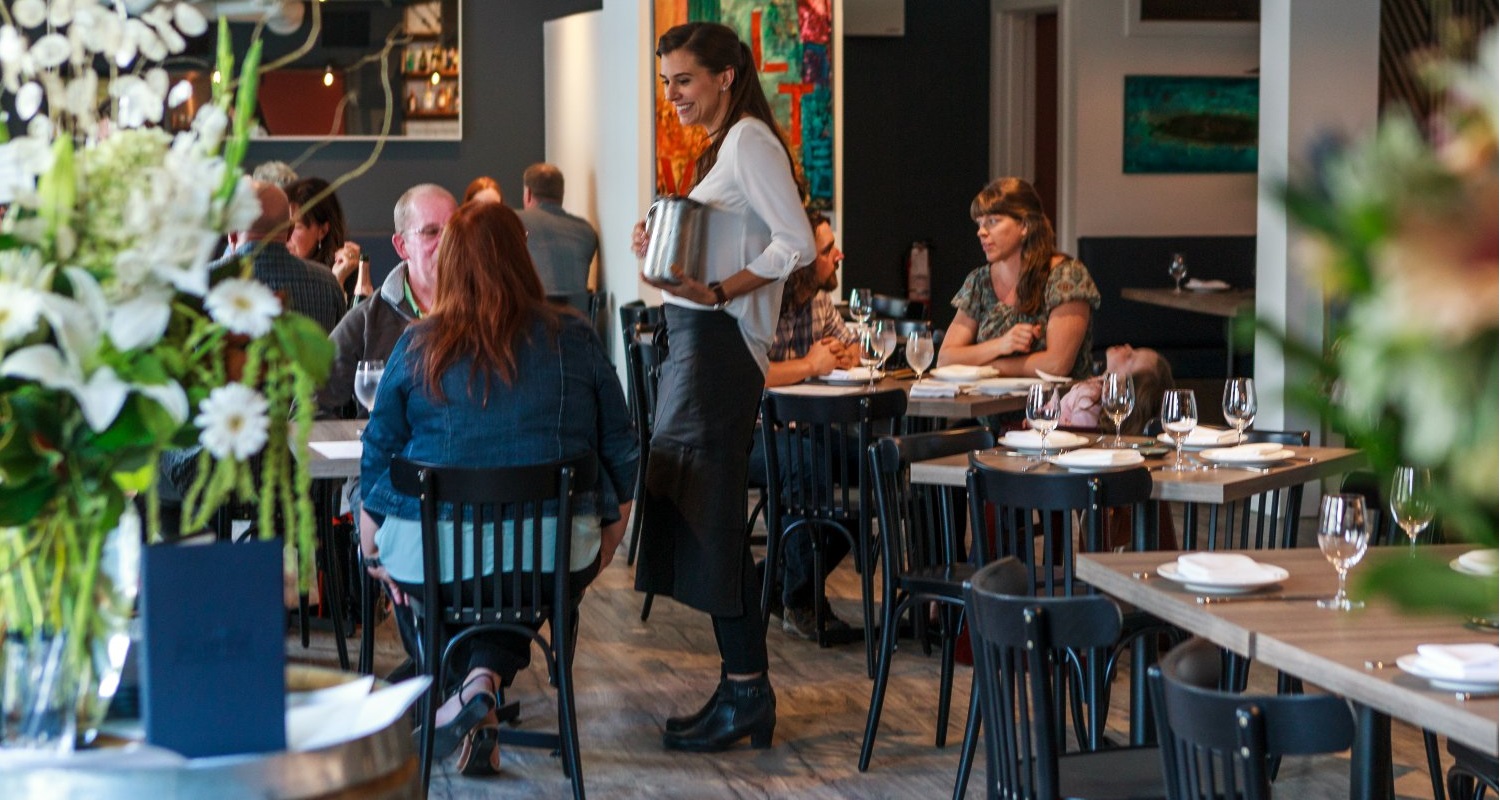 Photo: The Salted Vine Kitchen + Bar
Voted one of Canada's best new restaurants of 2017 by Air Canada, The Salted Vine Kitchen + Bar continues to live up to its reputation. The restaurant is known for its eye-catching dishes and a sophisticated environment perfect for any apres celebration. Mountain bikers and hikers can look forward to the ever-changing drink menu featuring beautiful cocktails named after Squamish's local trails. 
Recommended for families 
Kids and adults alike will enjoy the quiet, tucked away atmosphere of the Squamish Valley Golf and Country Club. After a long day of adventure, you can sink into your chair and enjoy a wide variety of menu items certain to appease even the pickiest of little eaters in your party. The club is known for it's all you can eat pasta night on Fridays, ideal for refuelling adventures. 
Recommended for healthy food on the go
From the kitchens of Manila, New York, Toronto and Vancouver to beautiful Squamish B.C., Chef Nicki's diverse flavours are inspired by her many travels around the world. Combining these with her love for rice and rice culture, she is proud to bring these flavours to you.
Recommended for wide open spaces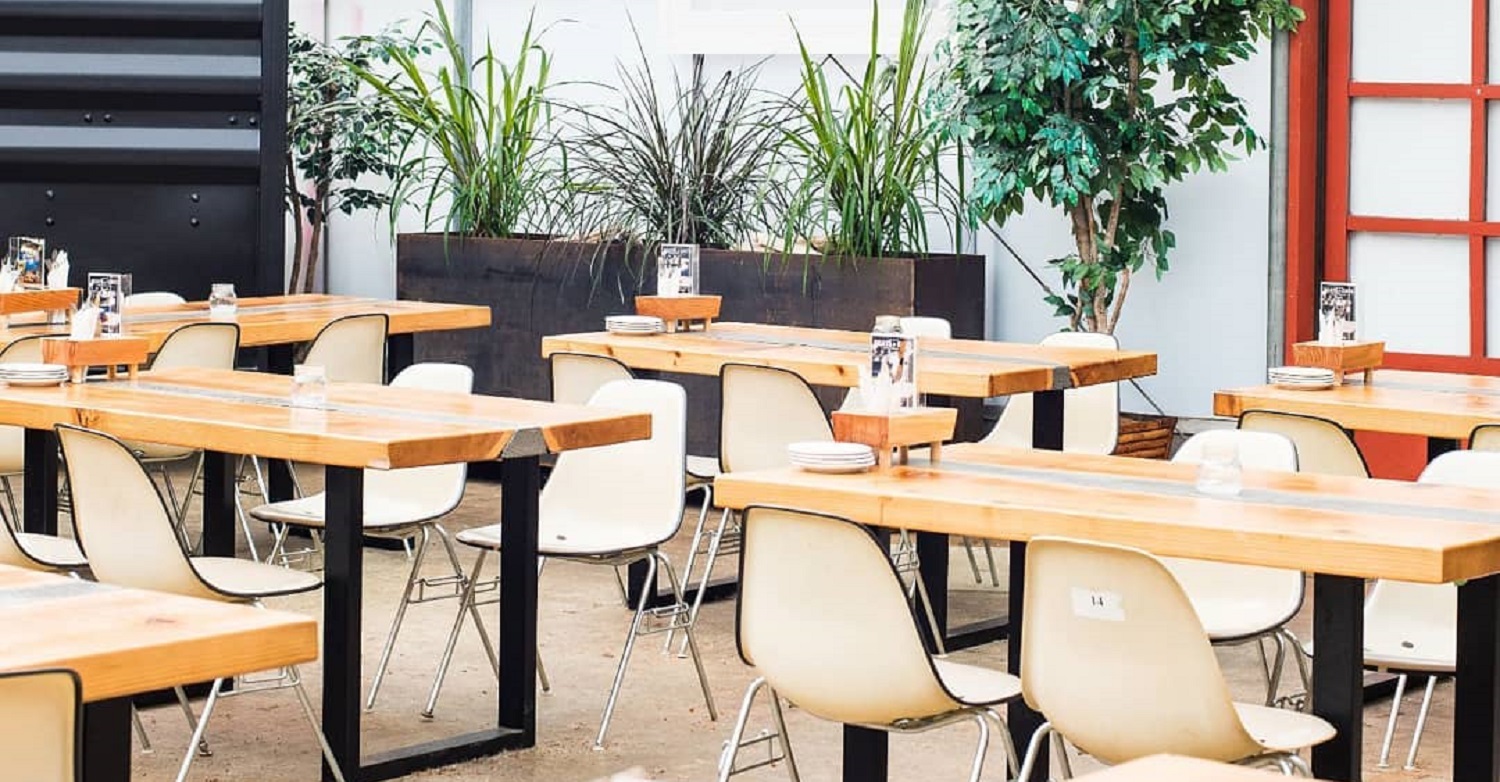 Photo: Locavore Bar & Grill
Order a few appies and a bottle of your favourite wine and plan for a lovely evening out with plenty of open air space to make you feel comfortable. Share plates are the norm here as is delicious finger food and perfectly prepared beverages. Sit back and let the fairy lights set the mood, the intimate setup is designed for mingling and it's always a great time! 
Recommended for trying something new
The newest restaurant on the Squamish dining scene, this somewhat hidden gem is located in the heart of Downtown right on the Mamquam channel. Featuring spectacular water views and a light, natural atmosphere, Cordelia's Locket prides itself on their curated menu of charcuterie, fresh house-made items and local, seasonal dishes that will wow you.
Recommended for House-made Delicacies
 Lil Chef Bistro is a bit of a local's secret, tucked away behind Garibaldi Village and serving up a whole bunch of house-made items like english muffins, sauces, smoked meats, spaetzle and other European delights. Visit them for a late brunch or early dinner and dive into flavourful, tradional dishes in a cozy atmosphere.