Explore Squamish - January 05, 2018
Where to View the Brackendale Eagles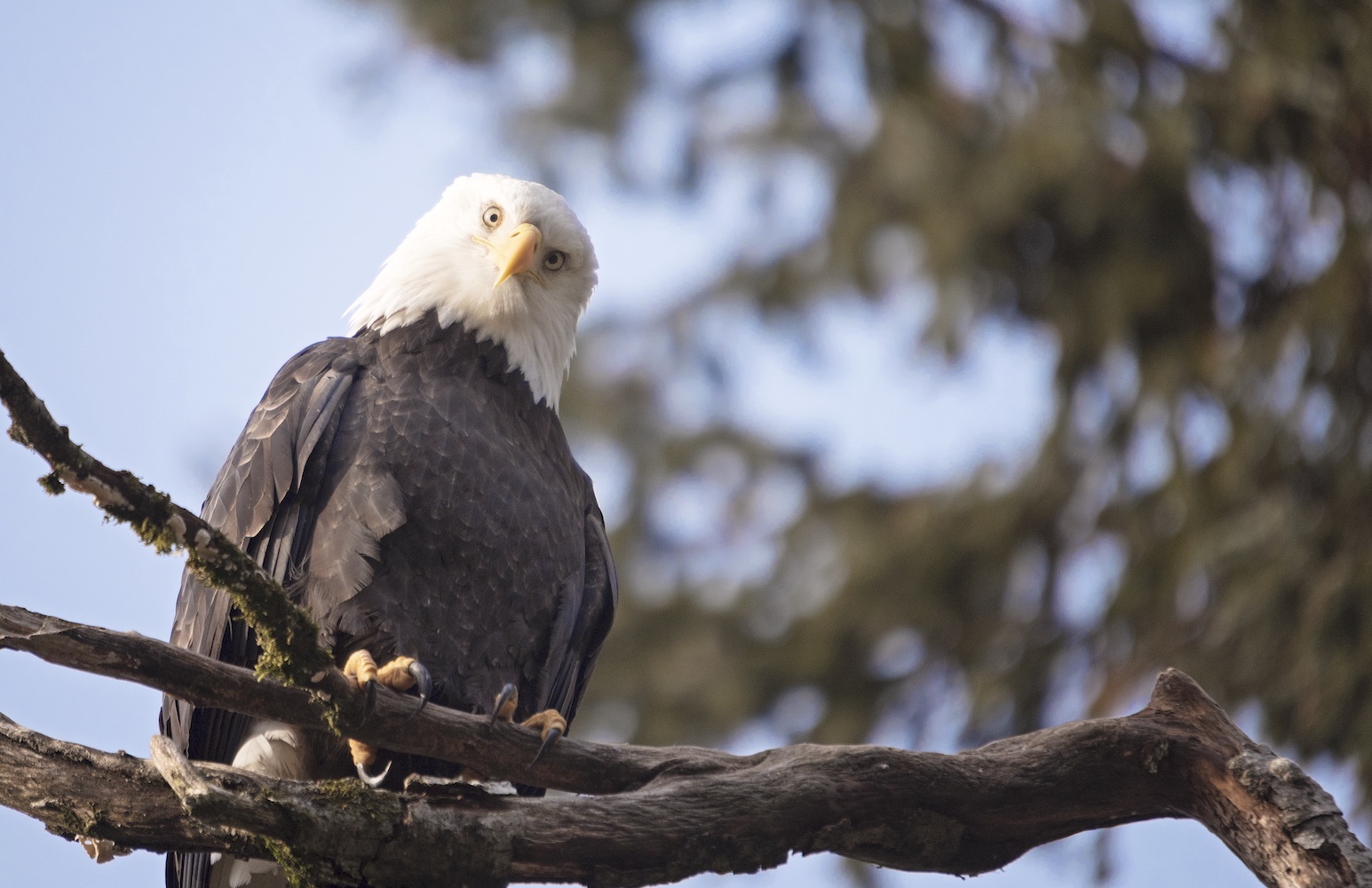 Photo: Squamish Rafting Company
WHERE TO VIEW THE BRACKENDALE EAGLES
It's a bird; it's a plane–no you're right it was a bird! 
Eagles, AKA North America's feathered apex predators have landed in Squamish, and they're a sight to behold! Peak eagle viewing season is in full swing. Visible even from the highway; it is impossible to come to Squamish this time of year and not see a few dozen bald eagles. 
To get the best views in town be sure to check out these top spots:
The shores of the Squamish River
Take a stroll along the dyke, and you'll notice a wide variety of birds; a few dozen crows, one or two seagulls, and lots and lots of eagles. Efforts are made by volunteers to shovel the snow on the ramp to access the dyke. Come wearing your winter gear and be sure to remember your camera!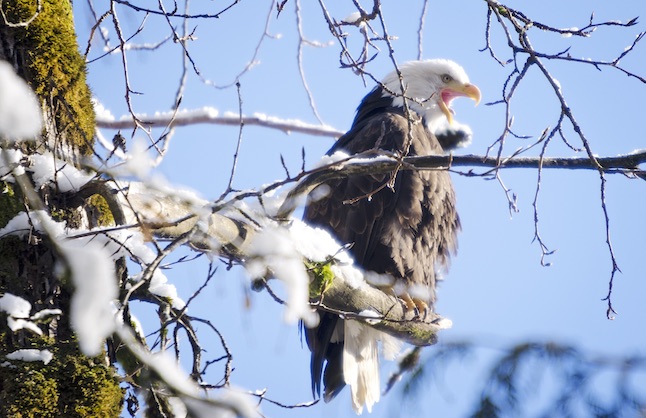 Nestled along the dyke in one of the most picturesque locations along the Squamish River is the Eagle Run Viewing Shelter.  The shelter includes interactive information boards, covered spaces to hide from the elements, park benches, and even viewing binoculars on Saturdays. Volunteer interpreters from the Eagle Watch program will be at the Eagle Run Viewing Shelter every weekend on Saturdays and Sundays from 10 am - 3 pm to help educate interested guests about our famous Brackendale Eagles.
BEHIND THE SQUAMISH Valley GOLF COURSE
Surrounded by mountain vistas, manicured fairways and even speckled with a few of Squamish's old growth trees, spotting an eagle behind the Squamish Valley Golf Course is undoubtedly going to make a fantastic capture. 
TRAILS ON THE MAMQUAM BLIND CHANNEL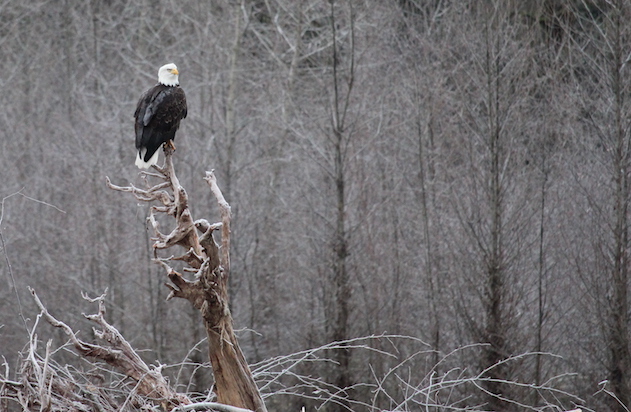 A home for many spawning salmon, it's no surprise that hundreds of bald eagles can be spotted here year after year. The mellow forested trails surrounding the channels make for a perfect location for photographers and nature enthusiasts to walk among the many hundreds of birds of prey who call Squamish home each winter. 
FROM A RAFT FLOATING DOWN THE CHEAKAMUS RIVER
Nowhere is the eagle population more amazing than seen from a raft, floating down the Cheakamus River. Eagle watching float tours run through to February and are suitable for people of all ages and abilities, it's a great way to get up close with one of the world's most magnificent birds of prey.
Eagle floats are offered by Squamish Rafting Company and Canadian Outback Rafting Company.
INSIDE THE BRACKENDALE ART GALLERY
That's right if you can't get enough of Squamish's wintering eagle population you can head over to the Brackendale Art Gallery to check out some eagle inspired artwork to adorn your walls. While you're there you can discover the list of Eagle Festival activities that will be taking place all January long. 
DETAILS
Still not sure where to go? Stop by the Squamish Adventure Centre and we'll give you a map and rundown of where to find the best viewing spots.