Where to Go Dark Sky Stargazing in Squamish
Posted on: June 10, 2020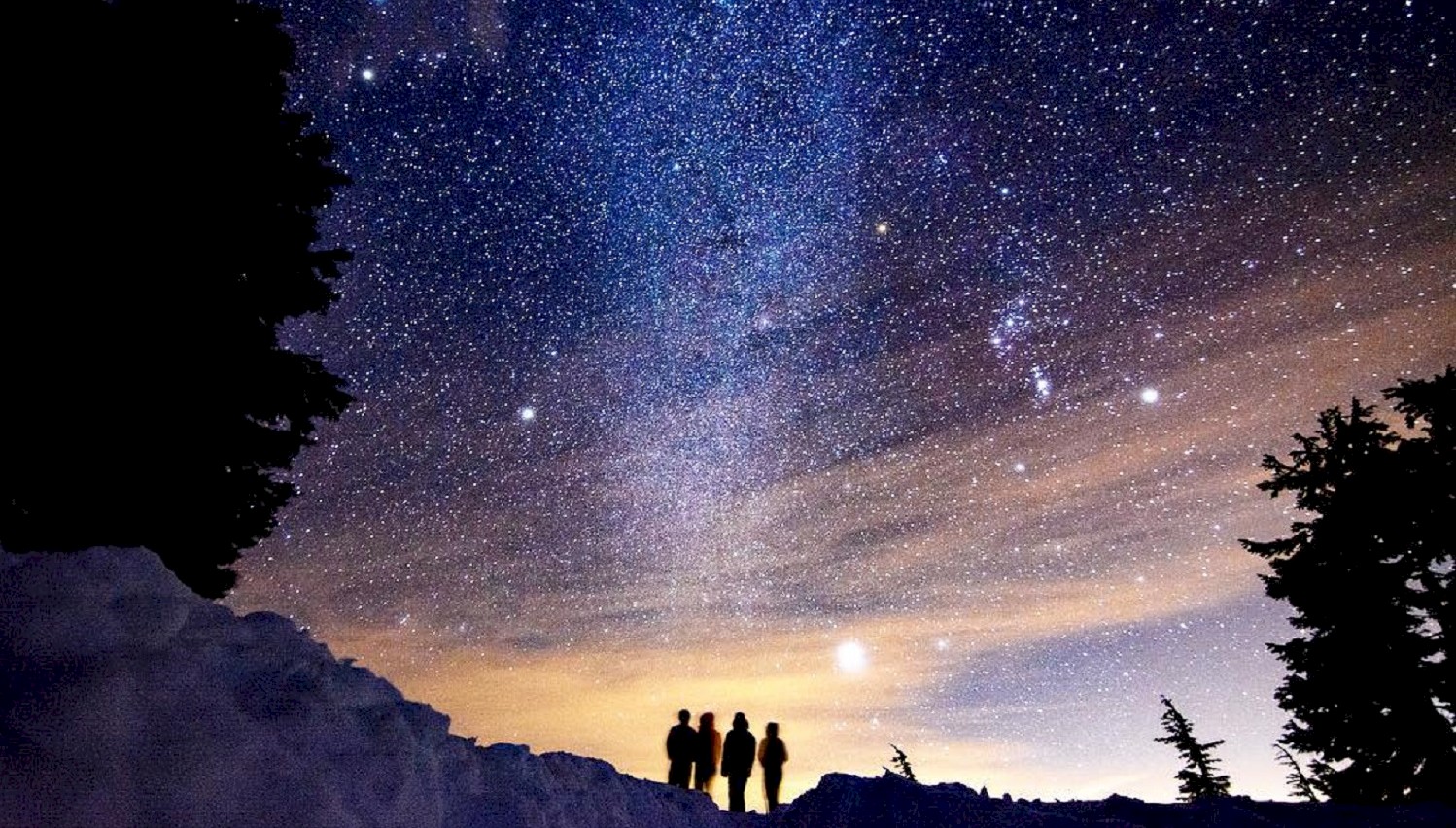 Where to Go Dark Sky Stargazing in Squamish
Perched at the tip of Howe Sound and surrounded by rugged coastal mountains, Squamish is a dark sky sanctuary perfect for stargazing. See the stars the way they were meant to be seen at one of these top Squamish spots.
Void of city lights Porteau Cove provides ample opportunity for stargazing. The viewing deck extends overtop the inky waters of Howe Sound and is a local hot spot for lunar events, starry nights or meteorological marvels. 
Towering 2,000 feet above Squamish, the Stawamus Chief is the second largest piece of free-standing granite in the world.  A photo of the stars high above the mountain is a sought-after trophy to remember your trip. Popular viewing points around Squamish include the Squamish Estuary, Crumpit Woods and Smoke Bluffs Park. 
Elfin Lakes is undoubtedly one of Squamish's most picturesque locations. The hut is located in Garibaldi Provincial Park and is surrounded by snowy peaks on all sides making it a natural amphitheatre for the stars. The trail to the backcountry hut is 22 km roundtrip and can be accessed year-round via hiking or snowshoeing.
Plan your Elfin Lakes adventure.
Brohm Ridge is the sharp ridge located beside Mount Garibaldi in Garibaldi Provincial Park. It serves as a spectacular backdrop for lunar photography and stargazing. Popular viewing locations include Cat Lake, Levette Lake and Brohm Lake.
Just 10 minutes north of Squamish you can park your car at the Tantalus lookout and gaze out at the Tantalus Mountain Range tucked underneath a blanket of starry skies. The peaks remain snow covered throughout the year and are illuminated by the stars creating a beautiful scene for photographers. 
6) Callaghan Provincial Park
The Callaghan Valley is home to year-round outdoor recreation from snowy vistas in the winter to grassy hiking trails in the summer. With ample mountain views, you can stargaze straight from the parking lot or from the over 130 km of ski, snowshoe and hiking trails in the park. Park entry fees are required, you can read more about it here.