Explore Squamish - February 06, 2020
Where to Dine with your Valentine
Photo: Pepe's Chop House
Where to Dine with your Valentine
Imagine a starlit evening set against the backdrop of the mountains in Squamish. Pair that with world-class food and tasty craft beverages and we think you've set the mood just right.
Read on to start planning your Valentine's Day dinner in Squamish.
Get your craft beer on and enjoy their feature pizza and beer pairing while listening to some 'Slow Jams' to get you in the mood.
Reservations: Recommended, please call 604-567-2739
Featured Menu Items: Pizzas, Jerk Wings, Bocconcini Stuffed Meatball, Beet Salad
Join them for a beautifully curated 3-course meal for $50 Per Person⁠
Reservations: Recommended. Buy your ticket by calling the restaurant 604-898-1991⁠ from 8am-3pm any day or drop by in person.⁠ If you're trying to stay at home, you can also have it delivered! ⁠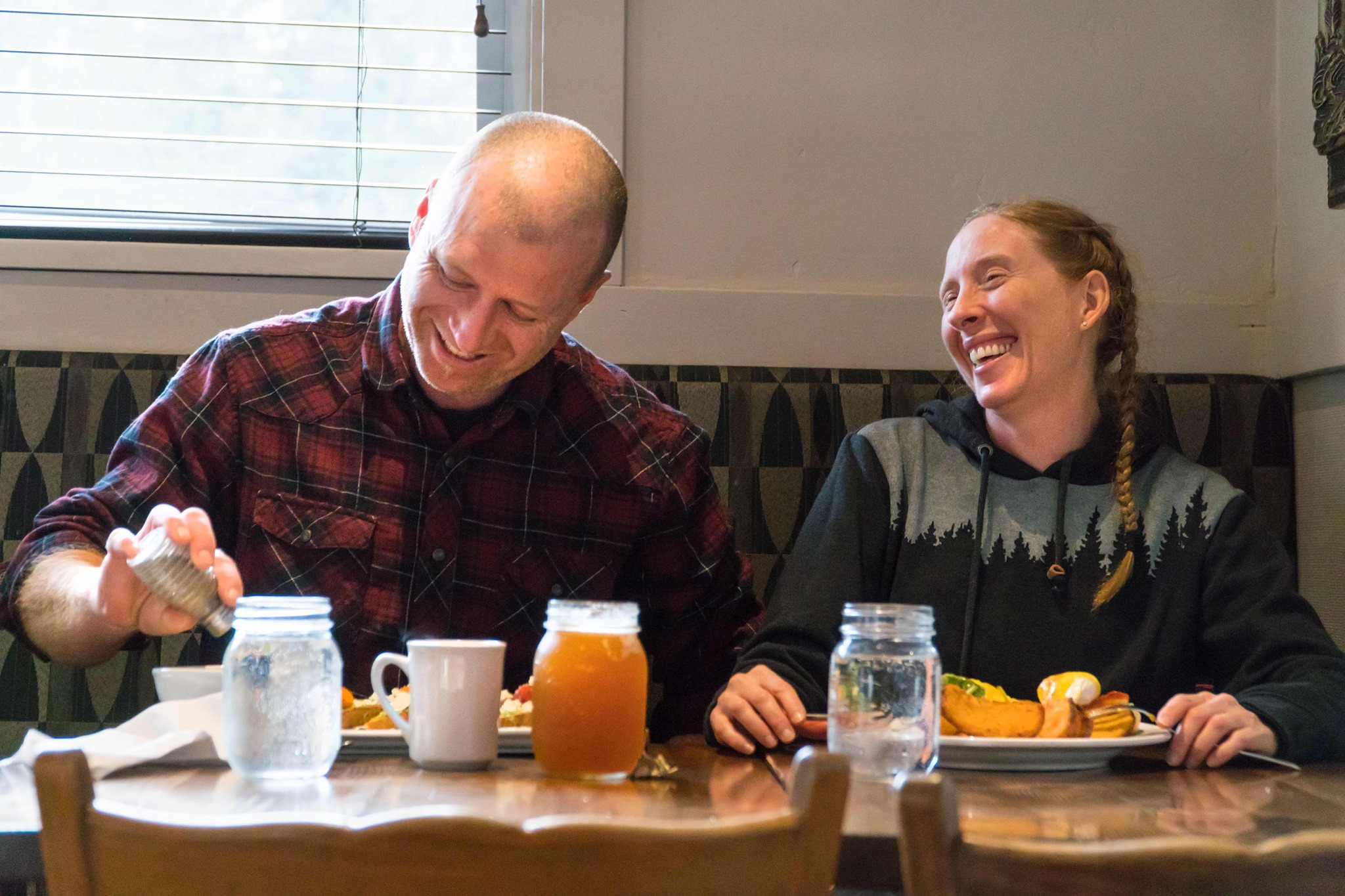 Enjoy a Three Course Service for $45.00, available Friday through Sunday.
Reservations: *Sunday Service requires a reservation
Featured menu items: Baked Brie with Crostinis, Seafood Risotto, Braised Beef, Red Velvet Cake
Make a reservation for two at Howe Sound Brewing, and select the $49 3-course meal with delicious options from braised short ribs to risotto. Reservations are required, with seating times from 5 pm. Take out is available, just pre-order before February 11th. Want to make an evening of it? Book a room at the Howe Sound Inn and retire upstairs for a romantic night. 
Reservations: Recommended, please call 604-892-2603
Featured menu items: Cod Croquette, Steamed Lingcod, Barley Risotto, Braised Short Ribs, NY Deep-fried Cheesecake
No worries if you get a late start for Valentine's Day, Norman Rudy's has your back. With their $39+ 3-course dinner running from the 14th to the 17th, you can still make up for lost time with a special night out.
Reservations: Recommended, please call 1-888-823-7932 
Featured menu items: Short Ribs, Steak, Ahi Poke, Salads
Thrill your taste buds with flavour combinations that you never thought possible at one of Squamish's very best (and most romantic) dining venues. From craft cocktails to decadent desserts, this menu is sure to keep the romantic embers burning throughout the evening. 
Reservations: Recommended, please call 604-898-3606
Featured menu items: Salt Spring Island Mussels, Roast Rack of Lamb and Chocolate Hazelnut Ganache.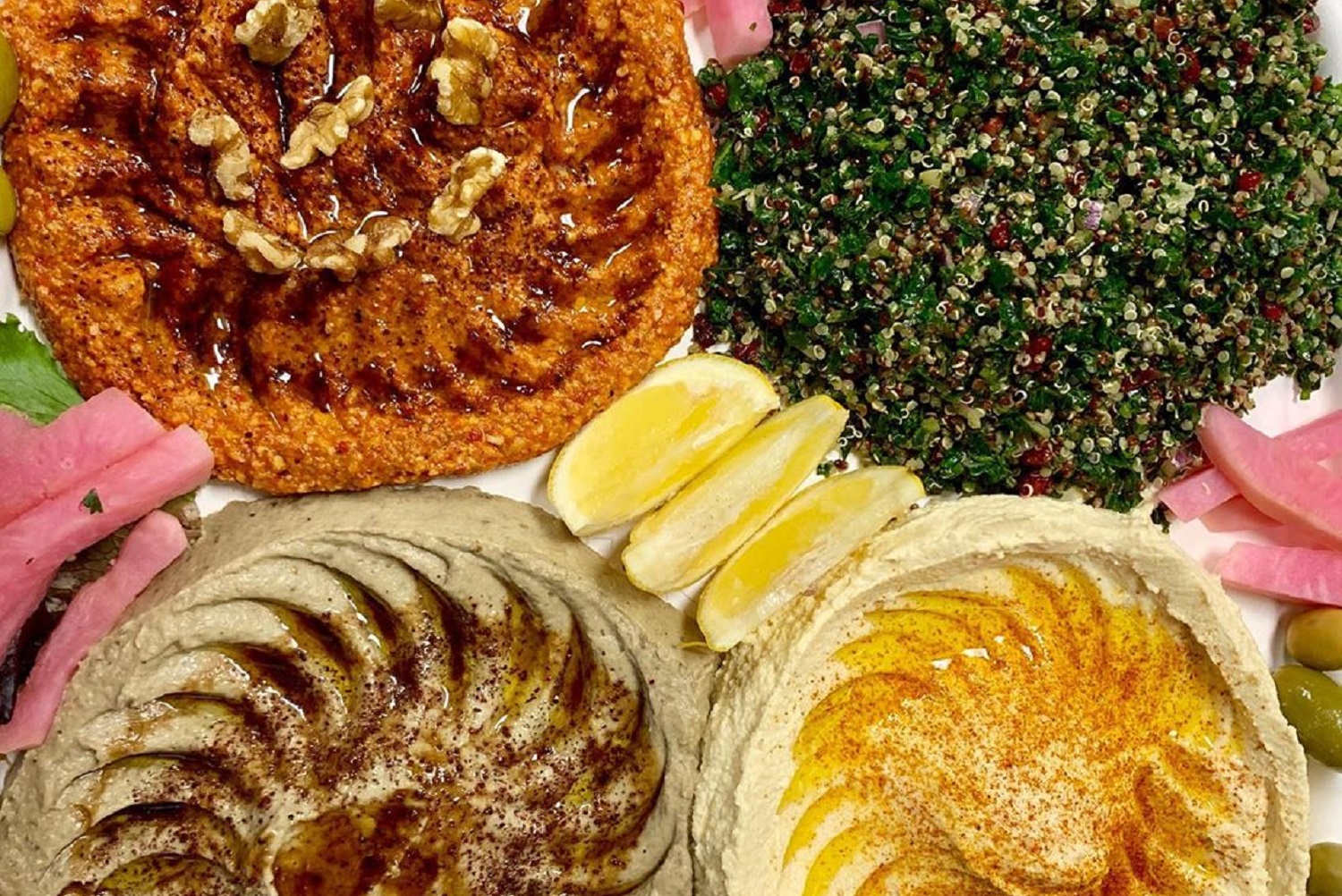 Some of the delicious and colourful creations at Saha Eatery, perfect for sharing
Tantalize your palette through fresh herbs, ethically sourced meats, organic grains & legumes, and spices from throughout the silk road. 
Reservations: Required, please call 604-567-5888
Featured menu items: Two Rivers Lamb Merguez Sausage, Chermmoulah Salmon, Meshwi Platter for two
The Salted Vine Kitchen + Bar will help guests raise a glass and make a toast to their true love this Valentine's Day by hosting a special dinner service throughout the weeked and also on Sunday, February 14. There is a set menu as well as a la carte dining available with optional wine pairings selected by Sommelier/Co-Owner Pat Allan.

Reservations: Recommended, please call 604-390-1910
Feautured Menu Items: Cache Creek Flat Iron Steak, Charcuterie and Cheese Boards, Oysters 
Looking for more ways to celebrate the most romantic day of the year?