Explore Squamish - February 06, 2019
Where to Dine with your Valentine
Photo: Pepe's Chop House
Where to Dine with your Valentine
Imagine a starlit evening set against the backdrop of the mountains in Squamish. Pair that with world-class food and tasty craft beverages and we think you've set the mood just right.
Read on to start planning your Valentine's Day dinner in Squamish.
The place to be for singles on Valentine's Day featuring a live DJ's playing "Slo Jams," a feature pizza and imperial stout ice cream floats. 

Reservations: not required
Menu items include: special Valentine's pizza(gluten-free and vegan options available), power bowls, salads and a variety of appies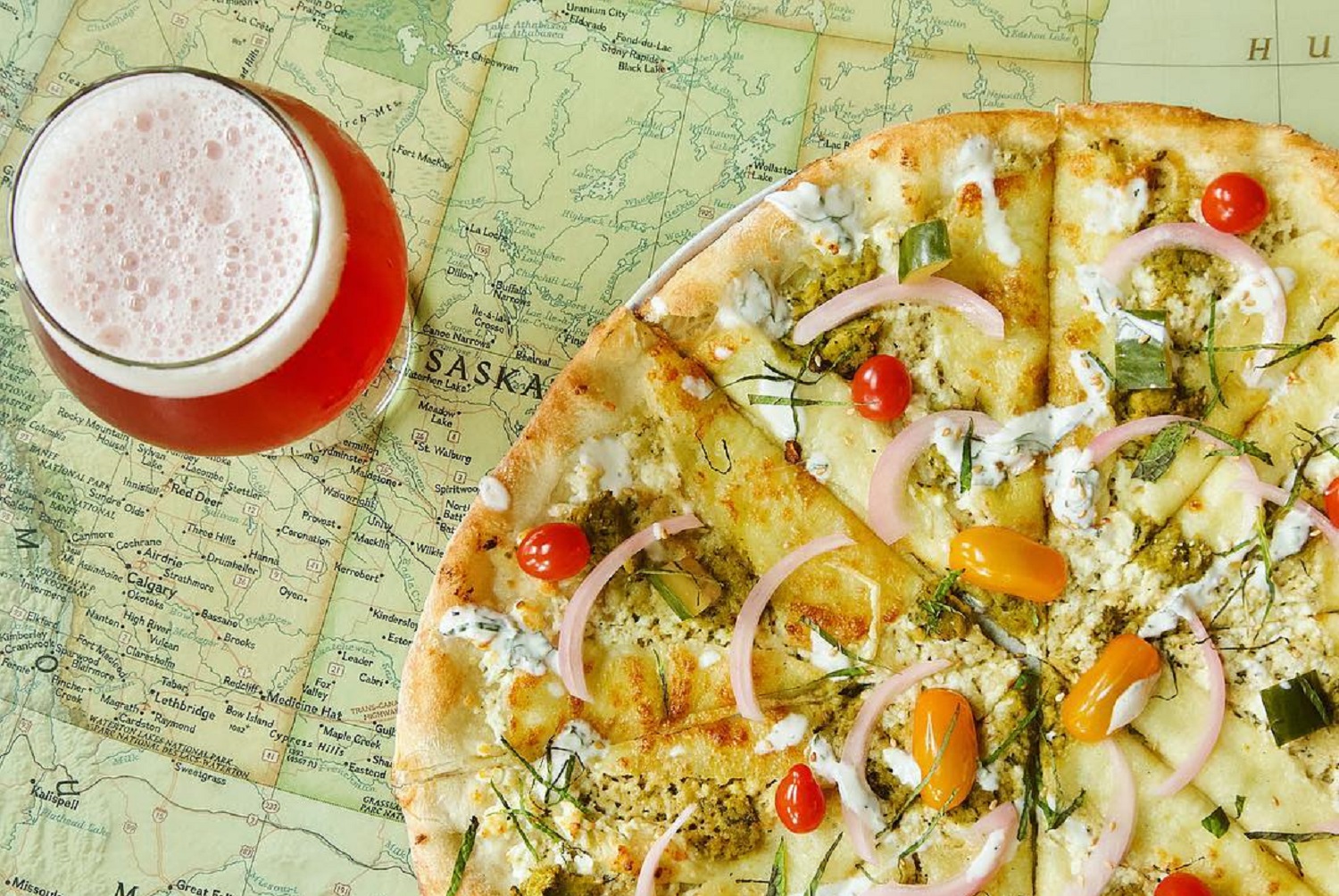 Pizza at Backcountry Brewing. 
Enjoy an aphrodisiac cocktail of your choice, paired with libido-boosting snacks. $45 per couple.
Seating times: 6 pm to 11 pm 
Reservations: recommended
Menu items include: regular menu; a variety of cocktails including mules, cosmos, martinis and more
Feature cocktails at Gillespie's Fine Spirits. 
Make a reservation for two at Howe Sound Brewing, and select the 3-course meal with delicious options from braised short ribs to seafood pasta. Reservations are required, with seating times from 5 pm to 10 pm. Want to make an evening of it? Book a room at the Howe Sound Inn and retire upstairs for a romantic night. 
Seating times: every 15 minutes from 5 pm to 10 pm
Reservations: required, call 604-892-2603
Feature menu items: trio beet salad, kale salad, pork belly, seafood pasta, mushroom ragu, braised short ribs, chocolate profiteroles.
Love is in the air at Match Eatery & Public House, and they're serving up a delicious steak and lobster special with optional lava cake dessert for two. Complete with fireplaces and sweeping views of the Stawamus Chief, Match Eatery & Public House will knock you off your feet. 
Reservations: recommended, please call 604-892-2946
Feature menu items: Grilled 6 oz cab sirloin steak, butter roasted mini lobster tail, fresh vegetables, baby roasted potatoes and melted butter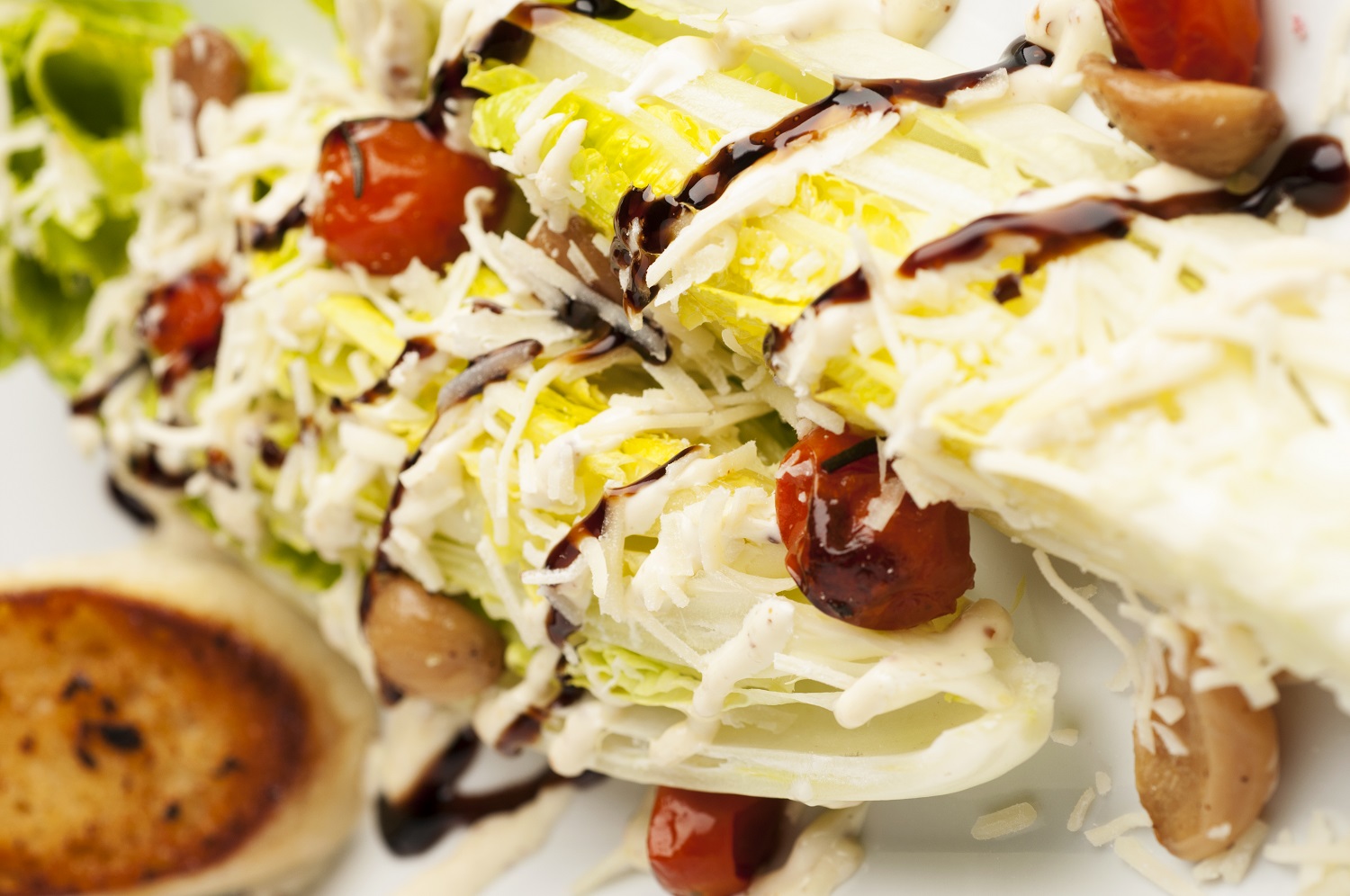 The delicious caesar salad at Match Eatery & Public House
Thrill your taste buds with flavour combinations that you never thought possible at one of Squamish's very best (and most romantic) dining venues. From craft cocktails to decadent desserts, this menu is sure to keep the romantic embers burning throughout the evening. 
Reservations: recommended, please call 604-898-3606
Featured items: Salt Spring Island mussels, roast rack of lamb and chocolate hazelnut ganache.
Tantalize your palette through fresh herbs, ethically sourced meats, organic grains & legumes, and spices from throughout the silk road. Offering an enchanting five-course meal with wine pairings from the Okanagan's award-winning Moraine Estate Winery this exclusive menu is available for Valentine's Day only. 
Reservations: required, please call 604-567-5888
Featured menu items: pan-fried halloumi arugula salad, Two-rivers braised beef cheeks braised in traditional Moroccan spices, finished with "Mille-feuille" a puff pastry layered with dark chocolate ganache & almonds, star anise creme anglaise & cherry hibiscus compote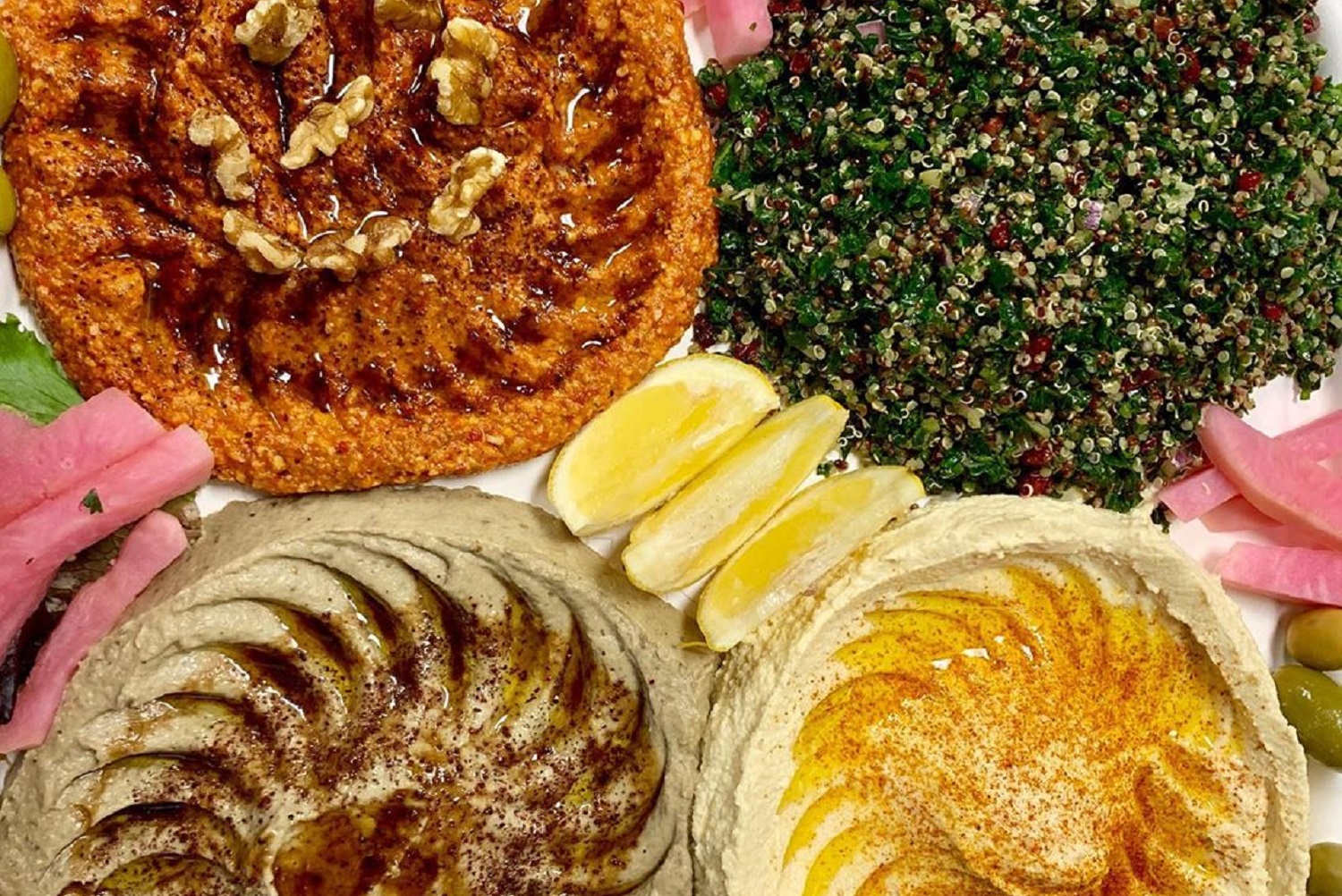 Some of the delicious and colourful creations at Saha Eatery
The Salted Vine Kitchen + Bar will help guests raise a glass and make a toast to their true love this Valentine's Day by hosting a special dinner service on Friday, February 14. There is a set menu as well as a la carte dining available with optional wine pairings selected by Sommelier/Co-Owner Pat Allan.
Reservations: recommended, please call 604-390-1910
Menu items include: Check website for menu details 
---
Looking for more ways to celebrate the most romantic day of the year?