Explore Squamish - October 12, 2021
Your Guide to Squamish's Sip & Savour Festival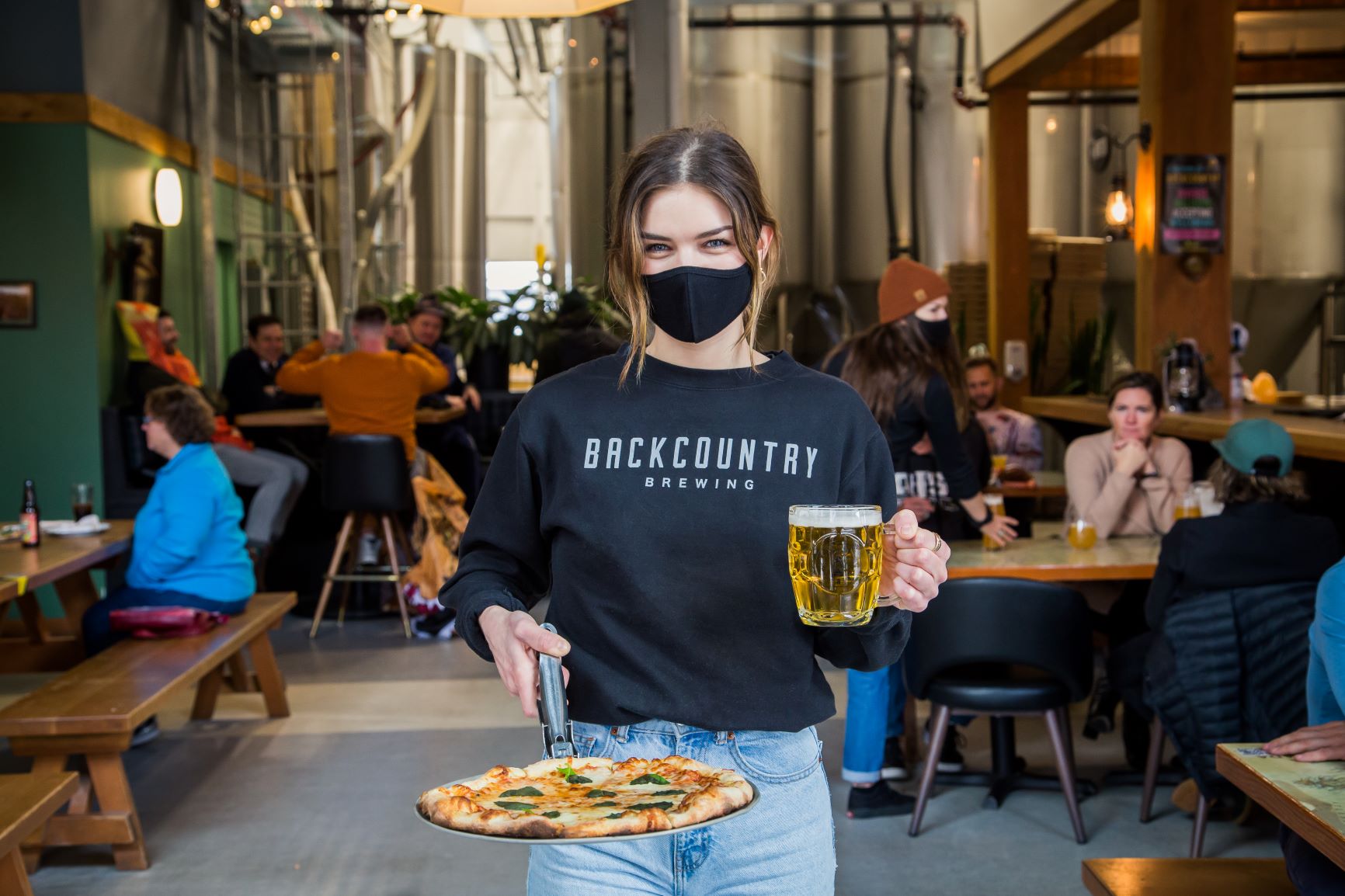 Your Guide to Squamish's Sip & Savour Festival
Squamish's most anticipated and celebrated dining and tasting experiences is back and bigger than ever 2021! Enjoy the best Squamish has to offer, sampling new flavours and old favourites as chefs tempt you with their creative and inspired food and beverage combinations.
Add in craft spirits, beverages, cider and beer to sample, it is easy to see why Squamish is fast becoming the destination for food, craft brewing, and distilling. The Sip & Savour Festival features plenty of tasting room offers to help you keep up with the latest releases in the beverage world and find your new favourite drinks while noshing on delicious plates from local eateries. 
Dine Around Details
Choose from a selection of set menus and let your taste buds run wild. Multi-course dining options are available for breakfast, lunch and dinner, many include suggested beverage pairings and some are offering a take-out option, also. Craft beverage enthusiasts also have the opportunity to sample the craft scene in Squamish at participating tasting rooms.  View Menus
Breakfast / Brunch
The deals start at the breakfast table where you can order your choice of eggs benedict with a mimosa or a chicken burger and a pint of draught beer for just $20 at The Crabapple Cafe.  This year even the cafés are on board with yummy coffee and sweets pairings to start your day off right! At Caffe Garibaldi you can grab a 'flight' of muffins with Chocolate Chai to kick start your day and at Fox and Oak they are featuring a fabulous new 'Mulled Wine' brioche donut paired with a belly warming plum mocha.
Eggs Benny & a Specialty Coffee from Crabapple Cafe
Lunch
Backcountry Brewing serves up some of Squamish's most-loved pizza, so head over there to grab a Mediterranean or Pepperoni Pizza paired with a 10oz beer for $20. If you're looking for a caffeine infusion with your lunch, pay a visit to Sunflower Bakery & Café for their Coffee, Donut and Sandwich combo for $15, only available during Sip & Savour. 
---
Aprés
We've got tastings galore this fall so you can whet your whistle after a days work or fun. Check out A-Frame Brewing where you can enjoy a daily rotation of craft beer flights. At Cliffside Cider in Downtown Squamish, try a flight of craft ciders for just $6 or bring a friend and snag two 16oz ciders for $12.
---
Dinner
SOUTH SQUAMISH If you haven't tried Cul De Sac Kitchen yet, now's your chance - no more excuses! Exploring diverse flavours from kitchens around the globe, you'll want to give their three course menu a shot so you can bite into crispy spring rolls, rich and flavourful bowls and traditional desserts. DOWNTOWN Squamish's newest restaurant on the scene is serving up epic views of the Stawamus Chief along with their three course Dinner. Cordelia's Locket joins us for their first Sip & Savour featuring a carefully curated menu of house made delicacies to tempt your palate. Sip and Savour your way through the much-loved Salted Vine Kitchen & Bar's rotating menu with their Pacific Northwest cuisine served up with some of the finest cocktails in town. Howe Sound Brewing is back and offering a sure-to-please combination of their craft beer with a wood-fired oven pizza. This Squamish institution does not disappoint with their cosy, homestyle cooking. Around the corner, Saha Eatery has a three course with flavours inspired by traditional Lebanese recipes that are prepared fresh daily, the menu dazzles the senses with each option. GARIBALDI Partake in local favourite Pepe's Chophouse as they serve up a three course menu with hearty choices like steak and chicken parmigiana. The portions are great here so make sure to save some room for dessert! Over at Locavore Bar & Grill you get your choice of Salmon, Chicken or Tofu served up as part of their delectable three course, and a visit to Norman Rudy's proves a wise decision with their three course featuring items like calamari, short ribs and sticky toffee pudding. Local's secret Lil Chef Bistro joins in on the fun this year, you won't want to miss their three course offering with from-scratch items like french onion soup, spatzle, salads, pasta and more.
Sip & Savour is on from November 4th until November 25th - that's THREE WHOLE WEEKS to get out and taste your way around Squamish's burgeoning dining scene. With a wonderful array of menus, tastes and flavours, there will be plenty for you to sip and savour in Squamish this fall.