Explore Squamish - October 30, 2022
Your Guide to Squamish's Sip & Savour Festival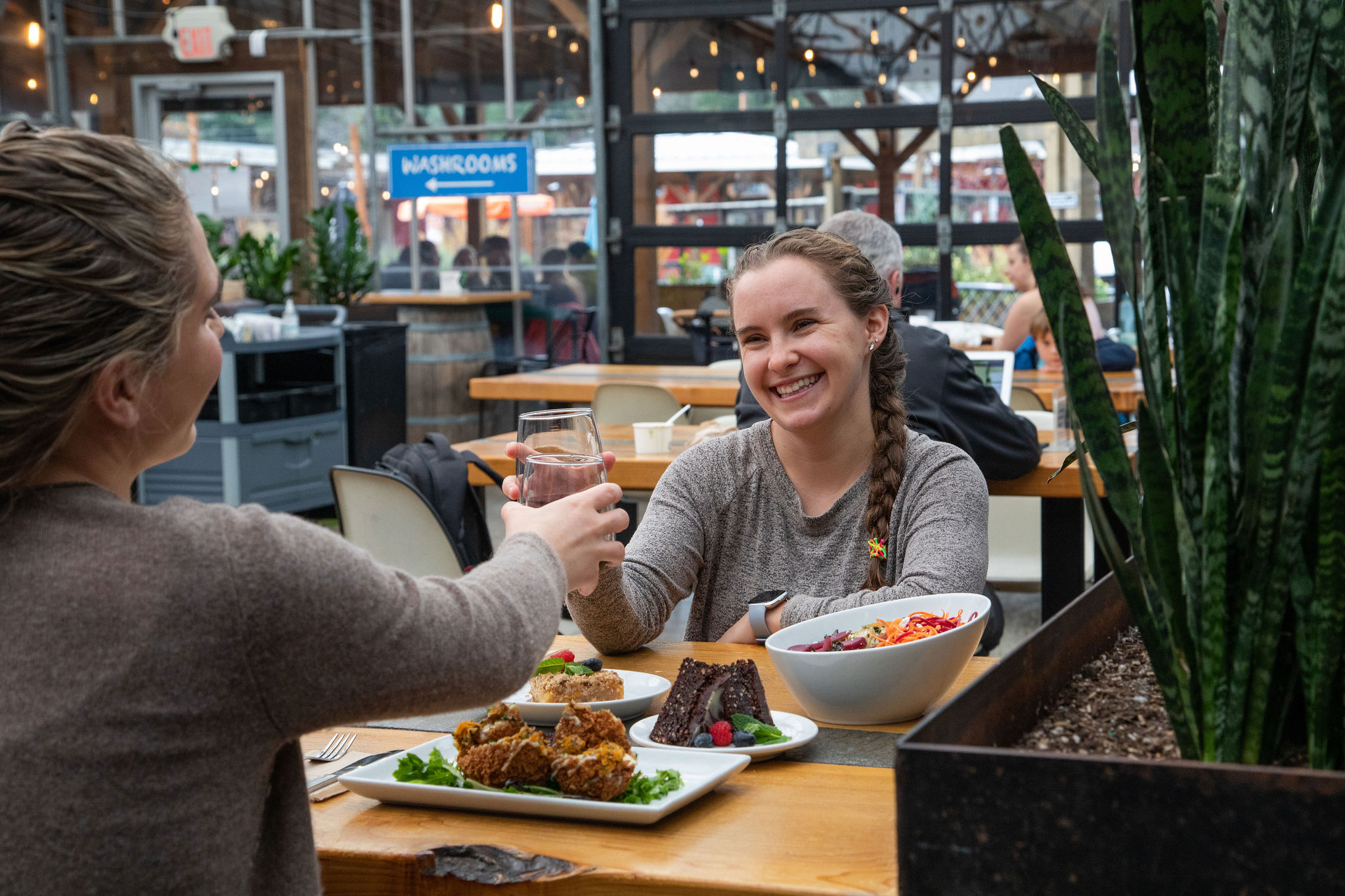 Photo: Tourism Squamish
Your Guide to Squamish's Sip & Savour Festival
Squamish's most anticipated and celebrated dining and tasting experiences is back for 2022! Enjoy the best Squamish has to offer, sampling new flavours and old favourites as chefs tempt you with their creative and inspired food and beverage combinations.
Add in craft spirits, beverages, cider and beer to sample, it is easy to see why Squamish is fast becoming the destination for food, craft brewing, and distilling. The Sip & Savour Festival features plenty of tasting room offers to help you keep up with the latest releases in the beverage world and find your new favourite drinks while noshing on delicious plates from local eateries. 
Dine Around Details
Choose from a selection of set menus and let your taste buds run wild. Multi-course dining options are available for breakfast, lunch and dinner, many include suggested beverage pairings and some are offering a take-out option, also. Craft beverage enthusiasts also have the opportunity to sample the craft scene in Squamish at participating tasting rooms. See all the menus here.
Breakfast / Brunch
The deals start at the breakfast table where you can order your choice of eggs benedict or omelette with a mimosa or a 16oz Russell Lager beer for just $21 at The Crabapple Cafe.  Over at Fox and Oak in Downtown Squamish, they are featuring a fabulous 'Gingerbread Cake' brioche donut paired with a belly warming Gingerbread latte.
Lunch & Dinner
Backcountry Brewing serves up some of Squamish's most-loved pizza, so head over there to grab a tasty Pepperoni Pizza (vegan option available) paired with a cool 10oz beer for $20. If you're looking for a caffeine infusion with your lunch, pay a visit to Sunflower Bakery & Café for their Coffee, Donut and Sandwich combo for $15, only available during Sip & Savour.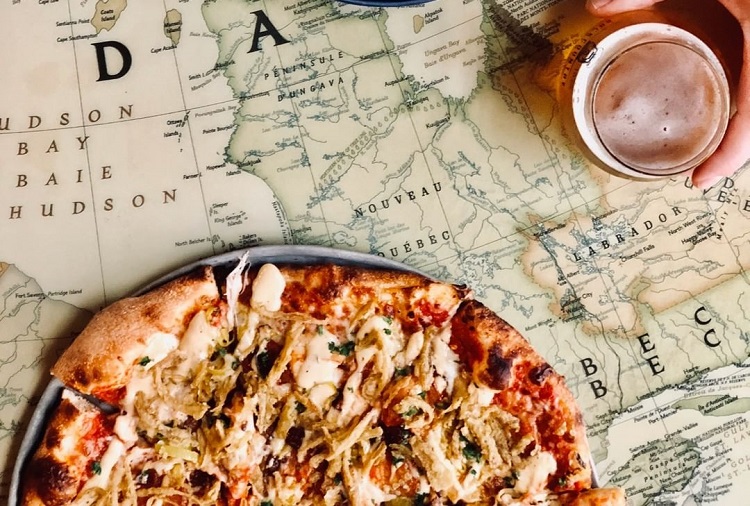 Serving up epic views of the Stawamus Chief along with their three course Dinner. Cordelia's Locket returns for Sip & Savour featuring a carefully curated menu of house made delicacies to tempt your palate. Sip and Savour your way through the much-loved Salted Vine Kitchen & Bar's rotating menu with their Pacific Northwest cuisine served up with some of the finest cocktails in town. 
Howe Sound Brewing is back and offering a sure-to-please burger and craft beer combo. This Squamish institution does not disappoint with their cosy, homestyle cooking. Around the corner, Saha Eatery has meals with flavours inspired by traditional Lebanese recipes that are prepared fresh daily, the menu dazzles the senses with each option. Also Downtown, Peckinpah is participating this year and if you loved BBQ then this is your spot. Choose between a sample platter of their smoked meats or one of their tasty sandwiches, paired with your choice of side and refreshing beverage.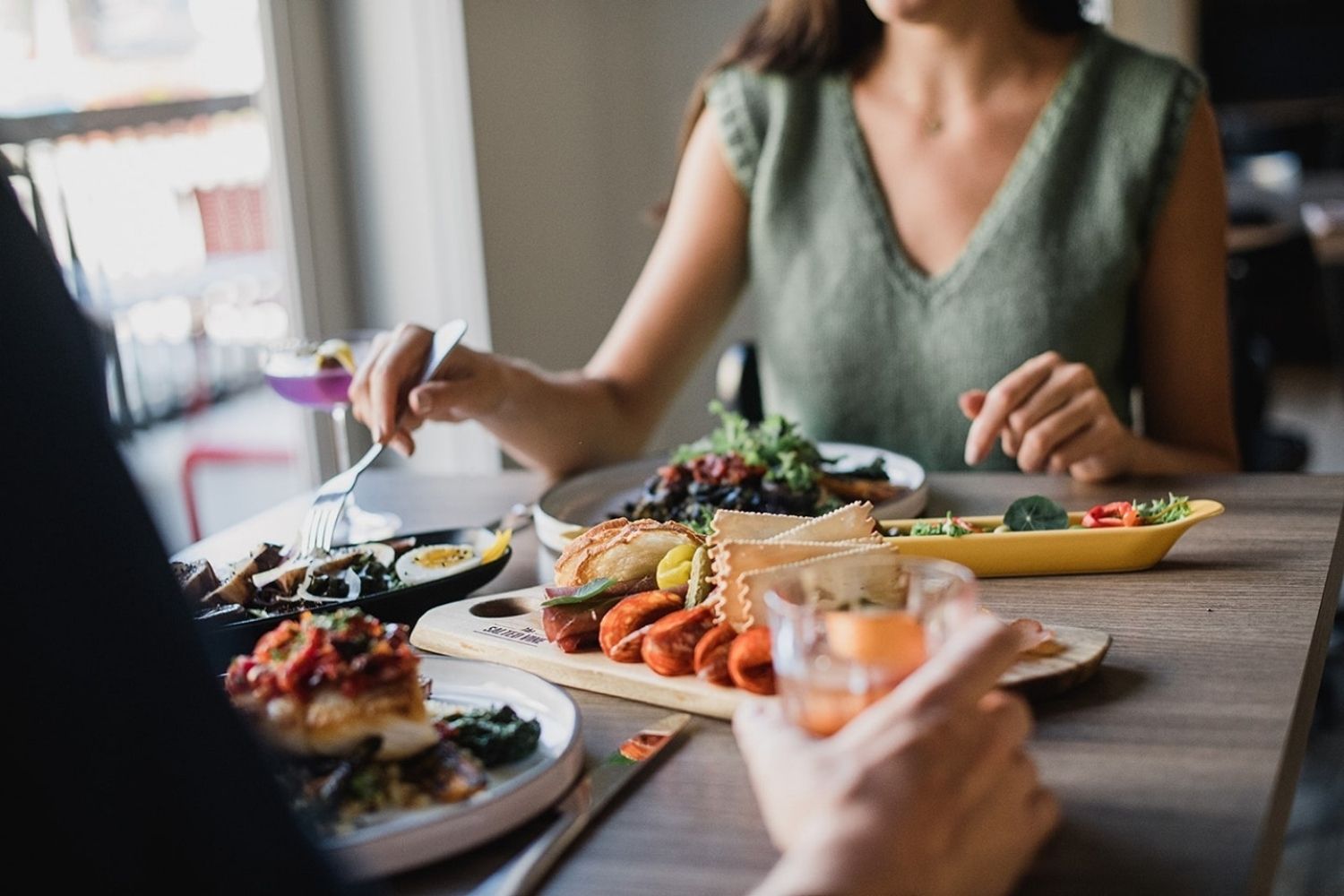 Heading north in Squamish, you'll want to swing by the Raincity Distillery for their deal, which includes 2 crafted cocktails and a sampling of their popular dumplings. In this neighbourhood you'll also find Maggs 99 Fried Chicken and Mexican Cantina, where they will be serving up salsa, chimichanges, churro tacos and margaritas - YUM!
In Garibaldi Highlands, partake in local favourite Pepe's Chophouse as they serve up a three course menu with hearty choices. The portions are great here so make sure to save some room for dessert! A visit to Norman Rudy's proves a wise decision with their three course featuring items like pan seared salmon and flat iron steak. Local's secret Lil Chef Bistro is back in on the fun this year, you won't want to miss their offering with from-scratch items like french onion soup, perogies and ribs. Locavore Bar & Grill is offering up a healthy and hearty three course meal this year, which includes a delicious soup of the day, a Brown Rice Quinoa Salad loaded with veggies and a decadent dessert to finish things off. 
If you're on the go you can swing by Carte Diem, one of Squamish's longest running food trucks that specializes in Greek fare and rice bowls. Be sure to order in advance for this one, more details can be found on our Sip & Savour Menu page.
Sip & Savour is on from November 4th until November 24th 2022 - that's THREE WHOLE WEEKS to get out and taste your way around Squamish's burgeoning dining scene. With a wonderful array of menus, tastes and flavours, there will be plenty for you to sip and savour in Squamish this fall.