Explore Squamish - September 24, 2018
Your Guide to Squamish's Inaugural Sip & Savour Festival
Photo: Sip & Savour
Your Guide to Squamish's Inaugural Sip & Savour Festival
Squamish's most anticipated and celebrated dining and tasting experience has arrived! Enjoy the best Squamish has to offer, sampling new flavours and old favourites as chefs tempt you with their creative and inspired food and beverage combinations.
With spirits, craft beverages, cider and beer to sample, it is easy to see why Squamish is fast becoming the destination for food, craft brewing, and distilling. The Sip & Savour Festival features plenty of tasting room offers to help you keep up with the latest releases in the beverage world and find your new favourite drinks.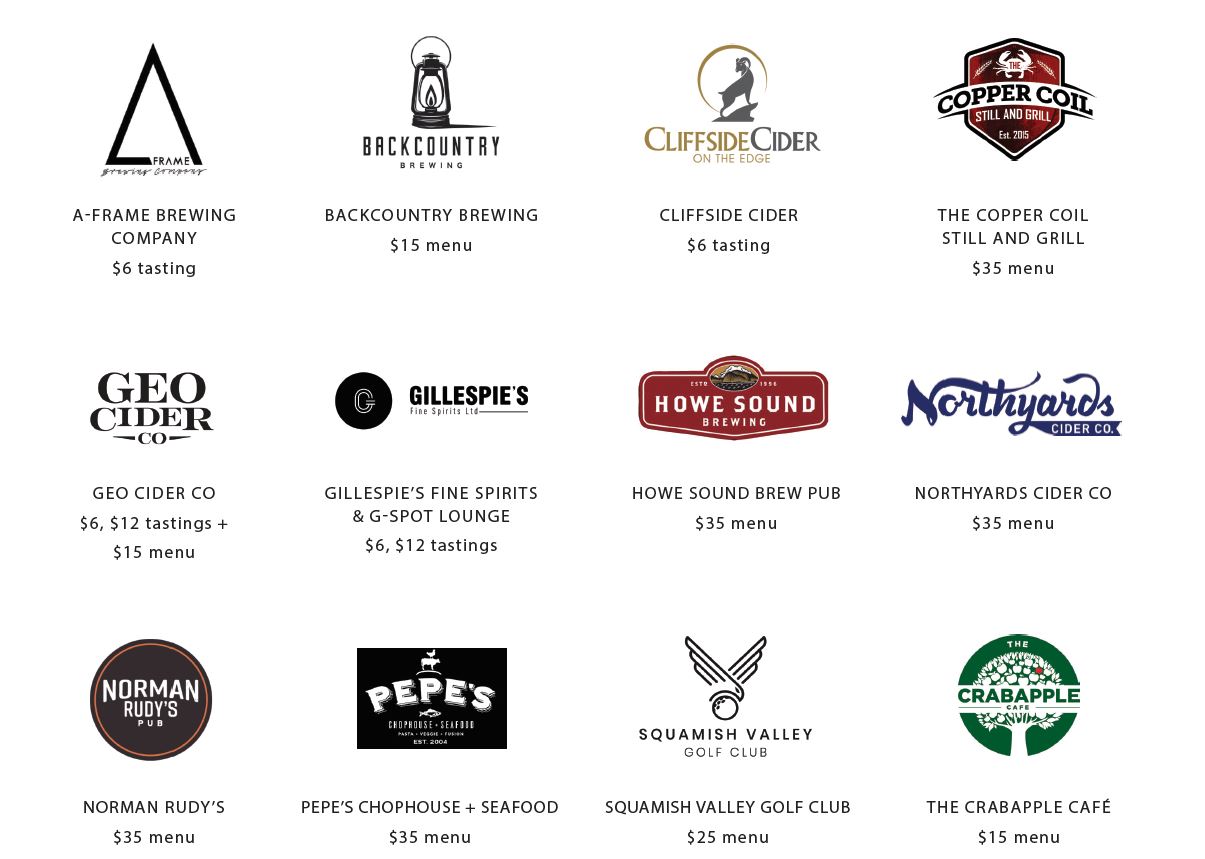 Dine Around Details
Choose from a selection of set menus and let your taste buds run wild. Multi-course dining options are available for breakfast, lunch and dinner, many include suggested beverage pairings. Craft beverage enthusiasts also have the opportunity to sample the craft scene in Squamish at participating tasting rooms. 
Breakfast / Brunch
The deals start at the breakfast table where you can order a benny and specialty coffee or bangers and mash with a sleeve of craft beer for just $15 at The Crabapple Cafe. 
Eggs Benny & a Specialty Coffee from Crabapple Cafe
---
Lunch
After you've given your breakfast adequate time to digest head over to Squamish Valley Golf & Country Club for a three-course lunch surrounded by fairway views and festive fall foliage. Main course options include a Buddha Bowl, Pad Thai or a Teriyaki Beef Bowl with delicious options for a starter and dessert.  
A sneak peek of the fairway views at Squamish Valley Golf & Country Club
---
Apres
Backcountry Brewing, Pizza + Beer
If you've been thinking about trying Backcountry Brewing's adored pizza this is your golden opportunity. Order a Margherita Pizza and a 10oz pour of beer for just $15 during this year's Sip & Savour festival.  
Geo Cider, Tasting Plates and Flights
Order one of the two available tasting plates for a chance to try four delicious menu items at Geo Cider. Tastings plates include crab donuts, truffle fries, avocado bites and more. Tasting flights are also available at a special rate. 
The homemade spring rolls available on Geo Cider's tasting plates 
---
Dinner
Northyards Cider Co., 3 Course Dinner
Stop by Northyards Cider's upscale tasting room for a three-course, farm-to-table experience including a Harvest Salad starter, Autumn Parfait dessert and your choice of vegan or pork Ragu. 
Howe Sound Brewing, 3 Course Dinner
This Squamish institution just revamped its menu. Be among the first to try new plates such as the Kale Caesar Salad, Beer Chili, Steak Frites and Peanut Butter Explosion dessert. Optional beer pairings are available for an additional charge.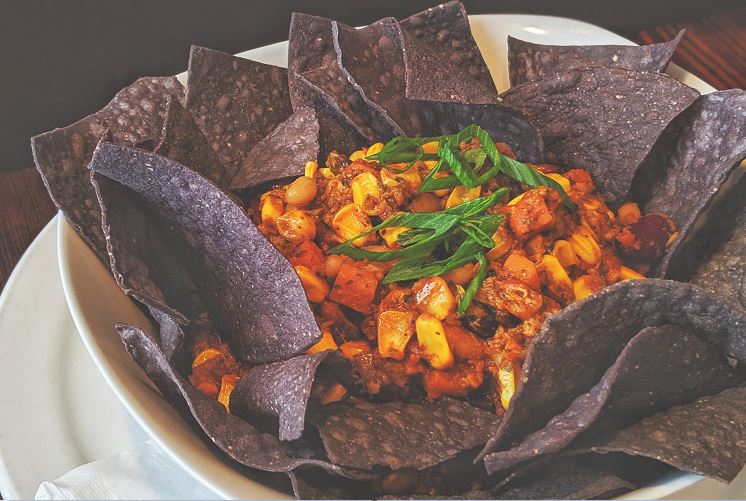 A savoury bowl of Howe Sound Brewing's Vegan Beer Chili
---
Date Night
The Copper Coil Still & Grill, 3 Course Dinner + Wine
If you have yet to try Cajun food, The Copper Coil should be number one on your list, the price-set menu includes mains such as Jambalaya and Bayou Brisket Fettuccine, be sure to leave room for the Bourbon Pecan Pie for dessert!
Norman Rudy's, 3 Course Dinner
There's a lot to love at Norman Rudy's but their Avacado Fries, Hanger Steak and Chocolate Decadence Cake are top of the list. Try them all on the Sip & Savour tasting menu, we can guarantee you will be going back for more. 
Pepe's Chophouse, 3 Course Dinner
Date night just got a whole lot tastier at Pepe's Chophouse. Each course will be more delicious than the last and includes options such as Ahi Tuna Poke, Veggie Vindaloo and Chocolate Ganache Torte. 

Pepe's Chophouse famous Chocolate Ganache Torte 
---
Just for Drinks
A-Frame Brewing, $6 flight
Whet your palate with a tasting flight featuring four of A-Frame Brewing's very best brews.
Cliffside Cider, $6 flight
Choose any five cider flavours on tap and narrow down your favourite. 
Gillespie's Fine Spirits, $6 & $12 tasting
Taste one of Gillespie's Fine Spirits delicious craft cocktails, or sample the spirits on their own. 
A stylish flight of beer from A-Frame Brewing
---
Sip & Stay Packages
Make a weekend of it. Special hotel discounts are available from the following partners: 
Executive Suites Hotel & Resort -  20% off rack rates
To book please click the link above, or enter the promotion code SIP at checkout. 
Mountain Retreat Hotel & Suites - $99 per night
Call 604.815.0883 to book and use promo code #62118.
Sunwolf Riverside Resort - 15% off rack rates
Call 1.877.806.8046 to book and use promo coder: SIP.
Sea to Sky Hotel - $99 per night
Call 604.898.4874 to book and use promo code: SIP.