Explore Squamish - February 01, 2021
Top 9 Things For Squamish Residents To Do This Spring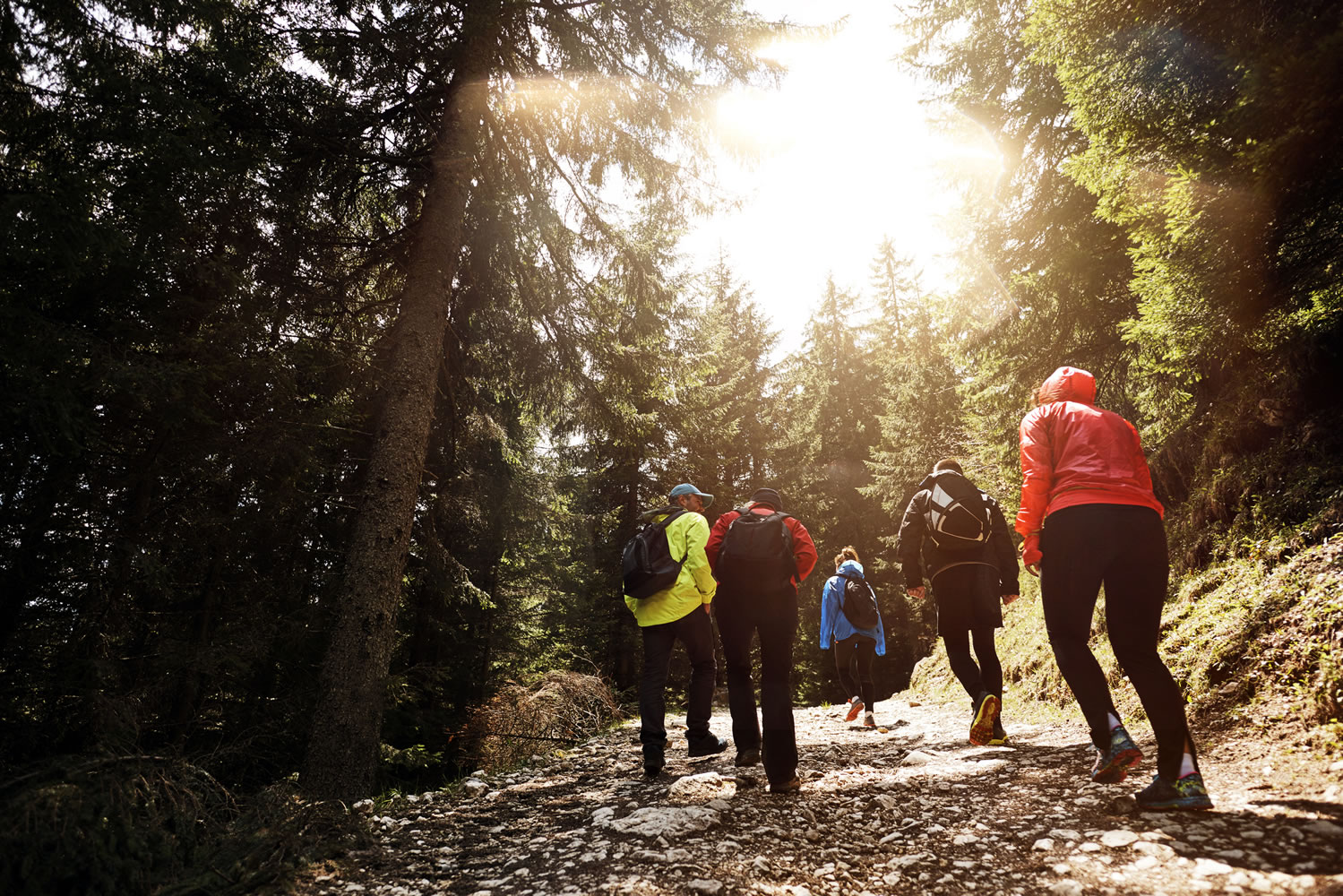 Photo: Shutterstock
Top 9 Things To Do For Spring in Squamish
Spring in Squamish- and in 2021- is all about taking a break to reset, recharge and get out into the fresh air to sample new sights and new adventures right in our own backyard. Squamish residents are ready to break out of the house and have some fun! Here's some ideas.
Has rock climbing been on your bucket list for a while? Now is a great time to learn! Let the friendly guides at Mountain Skills Academy and Adventures lead you on a vertical journey up Squamish's legendary granite walls. The 'Rock Climbing Taster' outing is a fun day designed to introduce beginners to rock climbing. Allow their professional guides to safely set up everything for you and all you have to do is climb and have fun on some of Squamish's amazing climbing routes. All equipment included, no experience necessary, begins starting May 1st, 2021.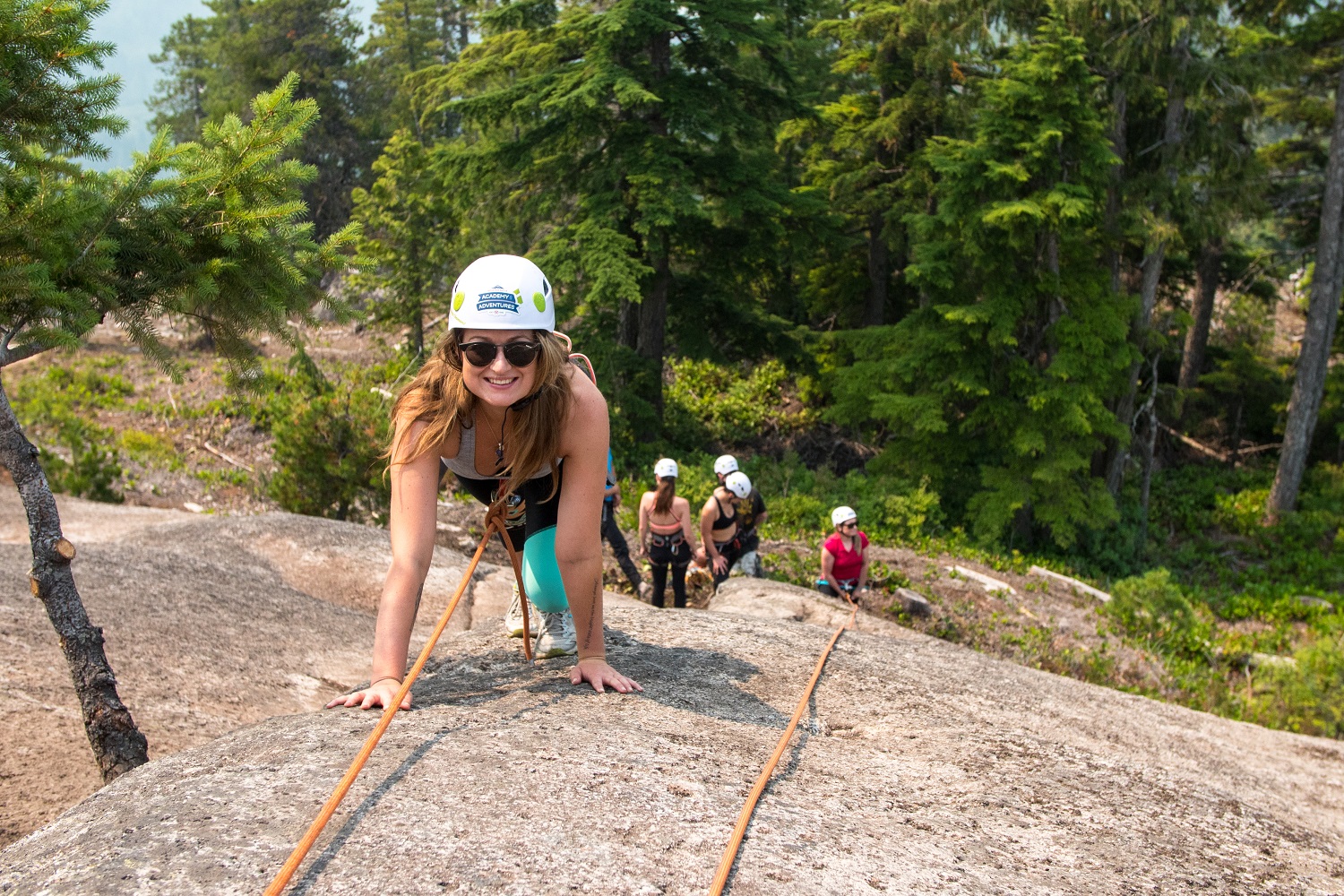 Image: Daniel O'Keefe, Mountain Skills Academy & Adventures
Be among the season's first to experience the rush of whitewater rafting on one of Squamish's rivers. Adrenaline junkies will love the thrill of the turbulent Elaho River while families and more relaxed nature enthusiasts can savour the views along the splashy Cheakamus River. There are Wilderness & Family Floats happening throughout the Spring at Squamish Rafting Company, with the 2021 whitewater trips beginning in mid-April at both Squamish Rafting Company and Canadian Outback Rafting Company.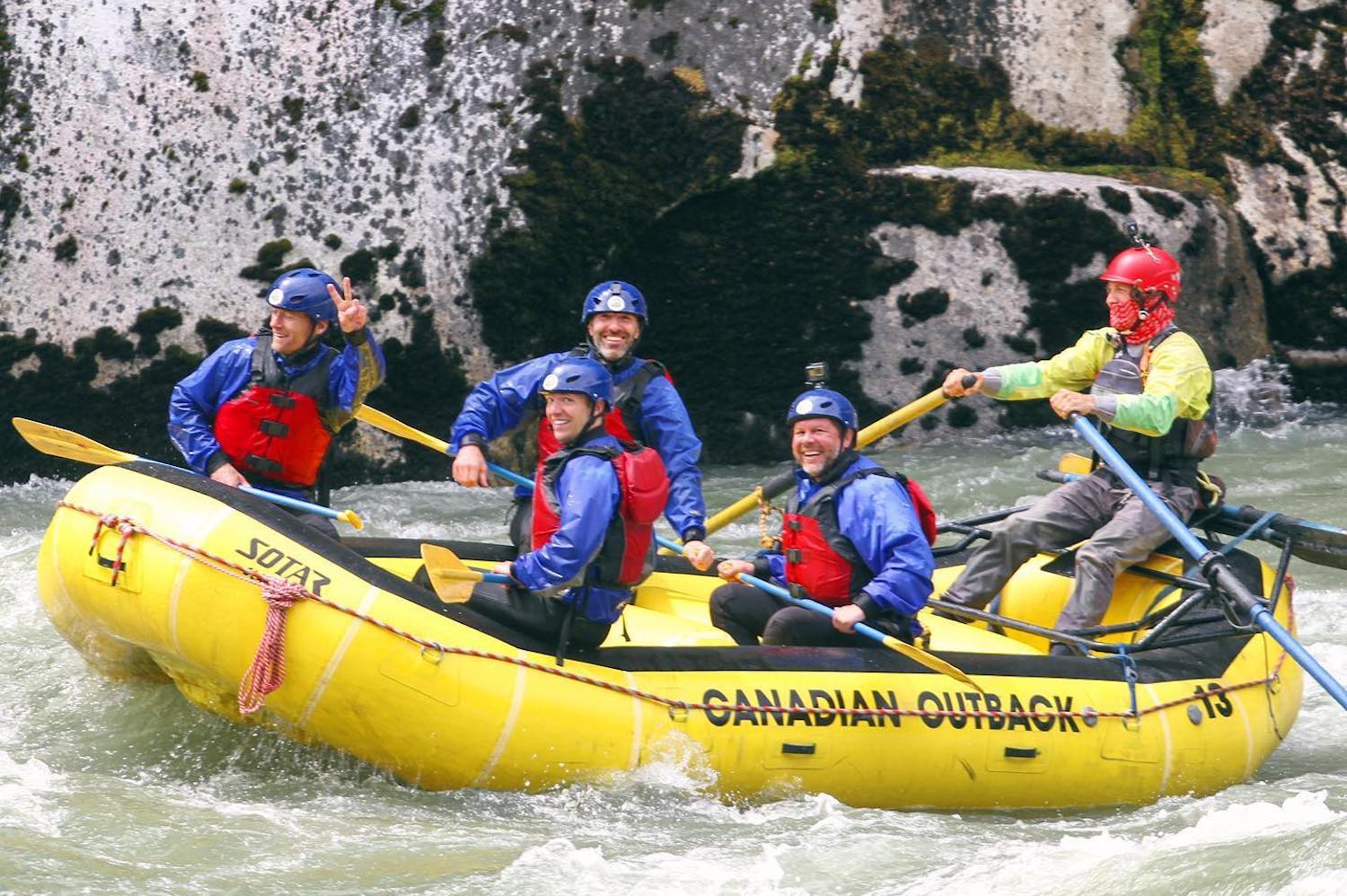 Image: Canadian Outback Rafting
Squamish is home to over 200 km's of trails. Popular first time riding locations include Ray Peters, Wonderland and Jacks. Head out on your own or take an introductory lesson with one of Squamish's local experts. Lessons are available through Dialed In Cycling, RideBC and RideHub. Our local rental shops include Corsa Cycles and Flying Spirit Rentals.You can also sign up for an Eco-Adventure or E-Bike tours and rentals through Blazing Saddles Adventures.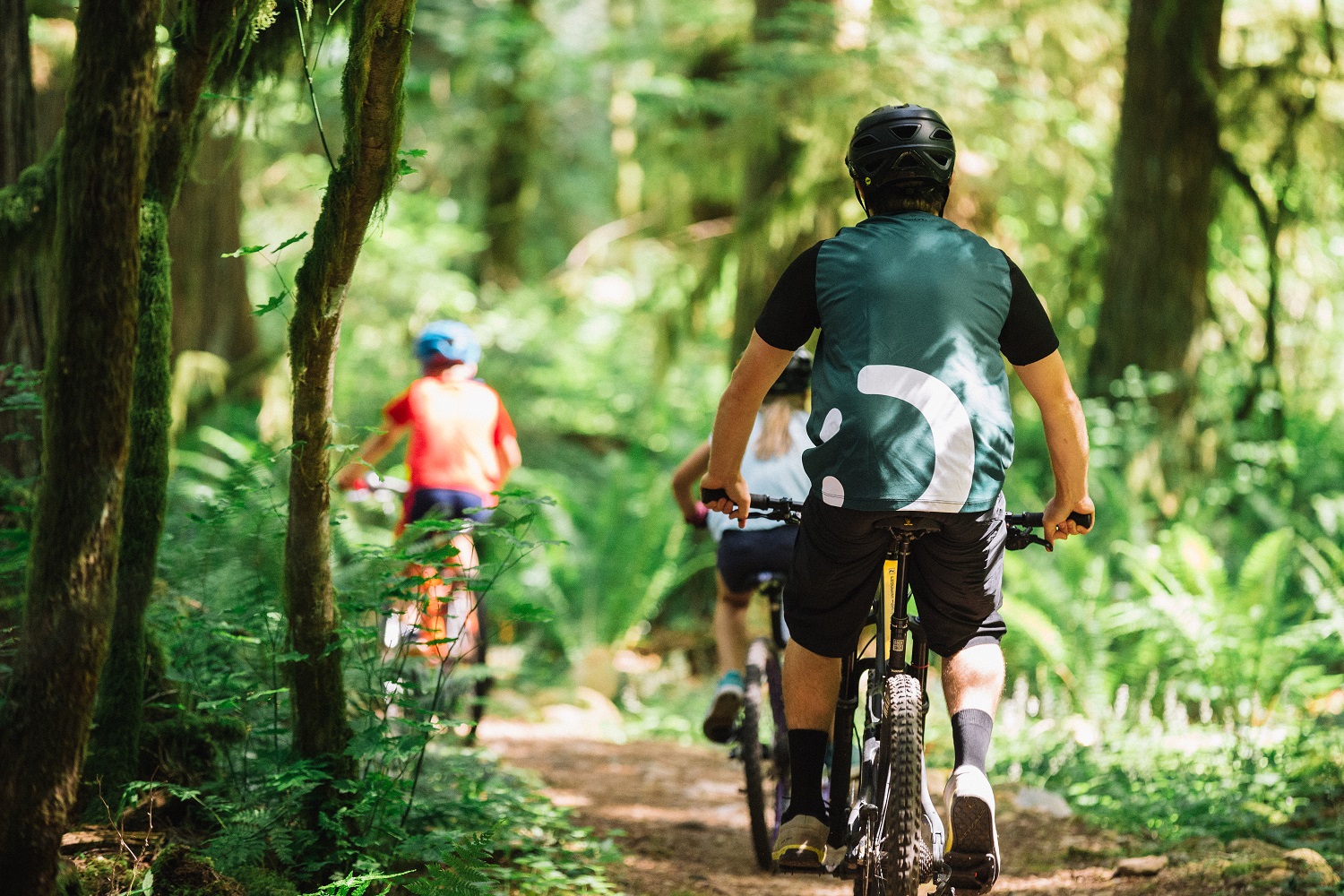 Image: Dialed In Cycling
As the water levels swell with snowmelt and rainfall our local rivers are transformed into a fisherman's delight. Spring fly fishing is the perfect mix of relaxation coupled with the sporadic thrill of a good chase. Trout are the main catch throughout the springtime, and our local guiding companies know plenty of local sweet spots to find them. Spring tours are available through Valley Fishing Guides, Trout Country Fishing Guides, Chromer Sport Fishing and Pemberton Fish Finder.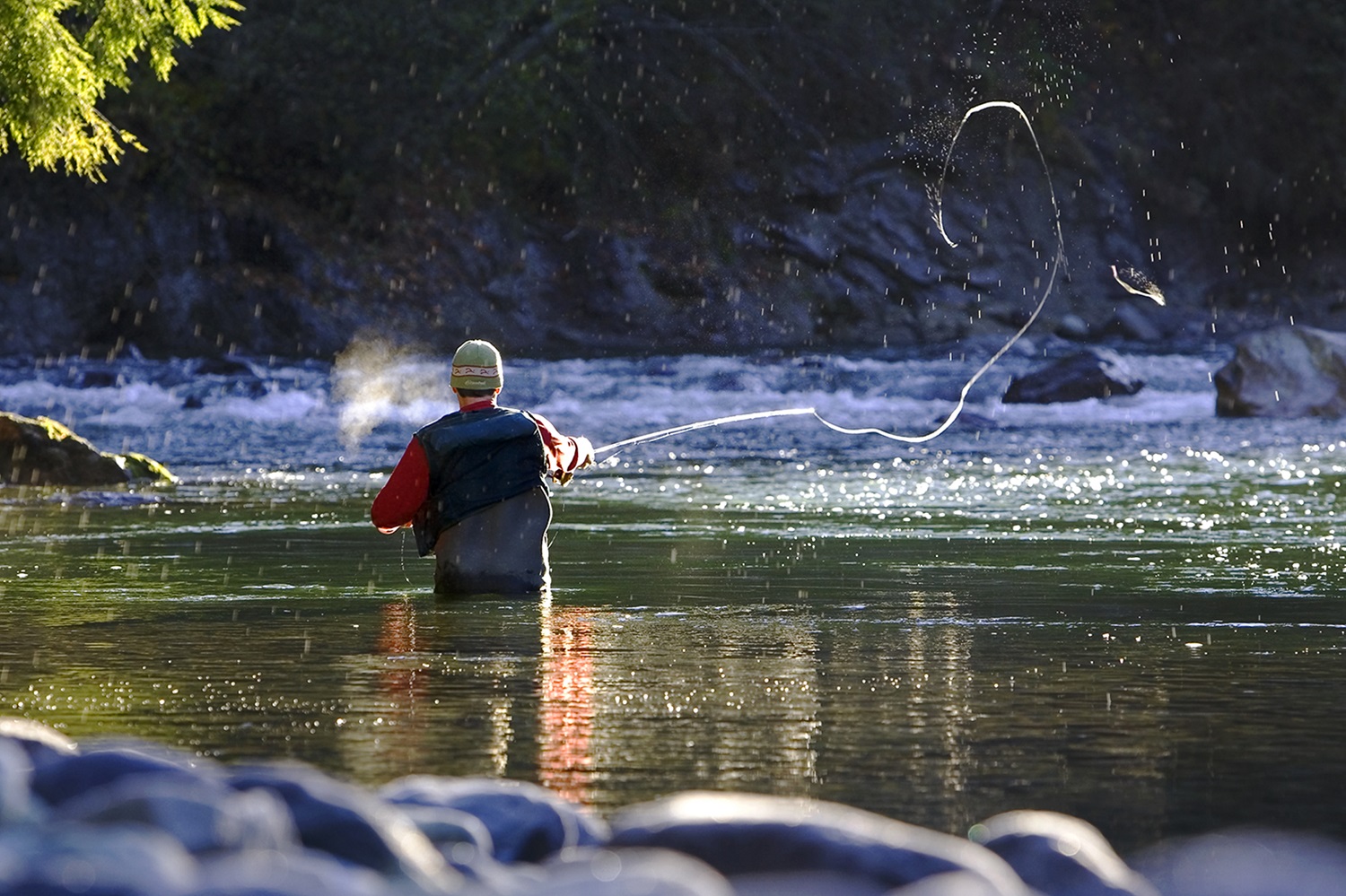 Image: Chris Christie
Add more sea to your sea to sky experience by paddling a stand-up-paddleboard across Squamish's pristine waters. Stand-up paddleboarding tours are available on Howe Sound, at the local lakes or around the Squamish Estuary. Check out the 'Intro to Stoke' and Howe Sound SUP tours through Norm Hann Expeditions.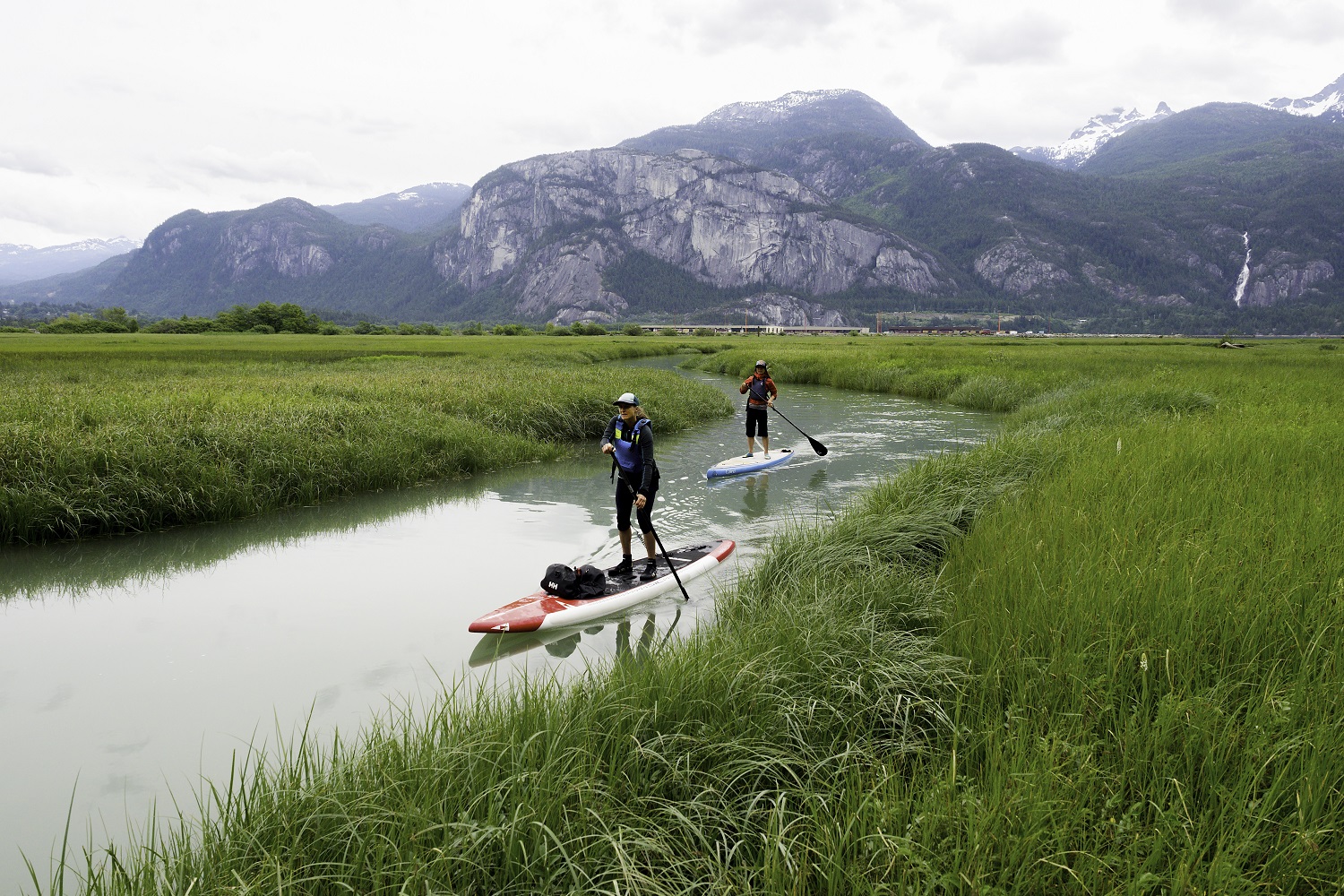 Image: Chris Christie
In the springtime, the Squamish trails are a hikers paradise. Crowds are nowhere to be seen, the ground is tacky and soft, and the scenery is lush and ripe for enjoying. We recommend choosing a low elevation trail to ensure a snow-free walk in the woods. Popular spring trails include Brohm Lake Interpretive Forest (3.5km), Murrin Park Loop (1.8km), Four Lakes Trail (6.5km) and Smoke Bluffs Park (2.3km).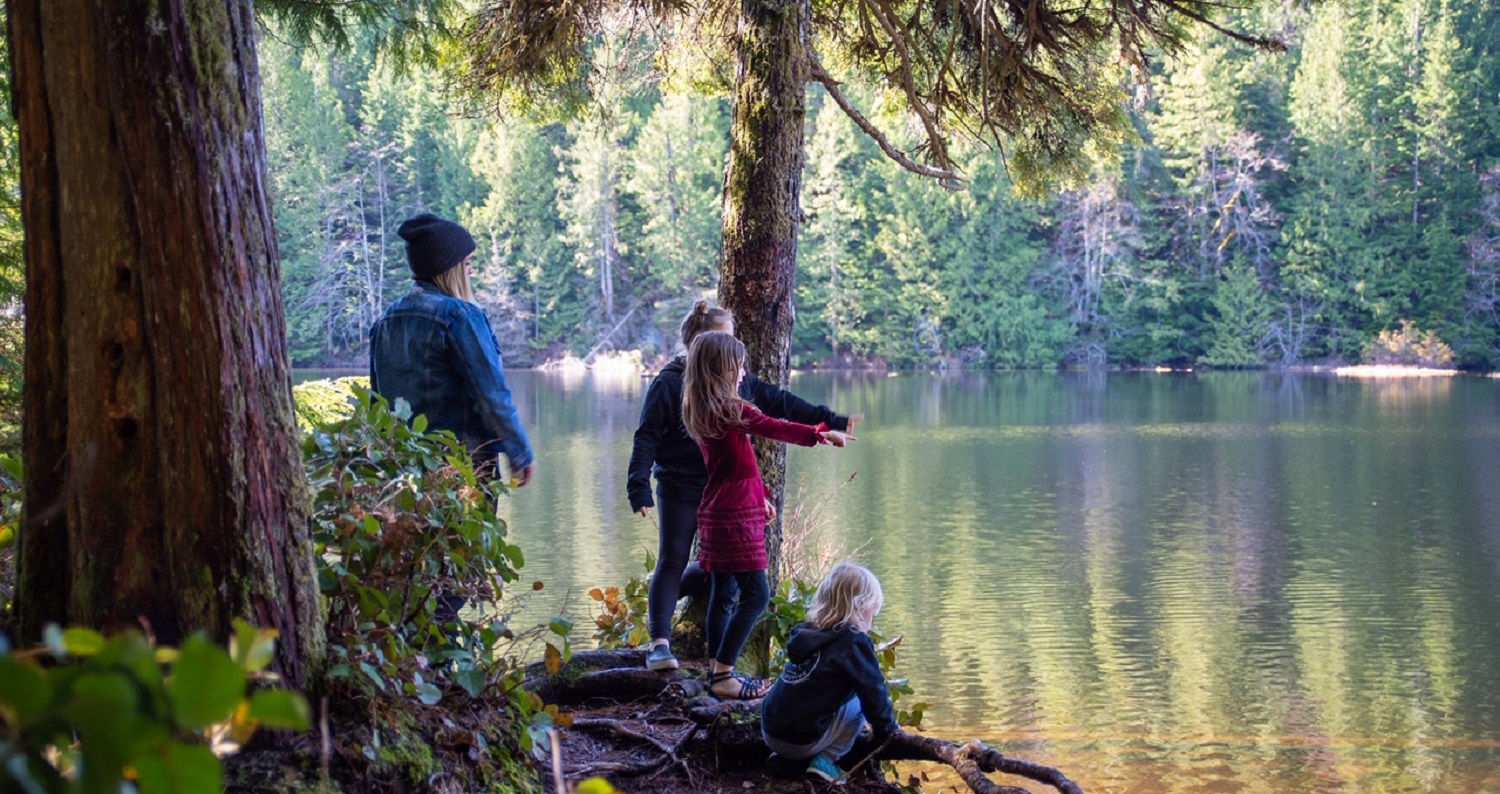 Image: Tourism Squamish
Take a breath of spring air in Squamish's pristine parkland where you can while away an afternoon playing a round of golf at one of Squamish's two championship courses. Squamish Valley Golf Course opened on Monday, March 8th and Furry Creek Golf & Country Club officially open on Friday, April 2nd, 2021.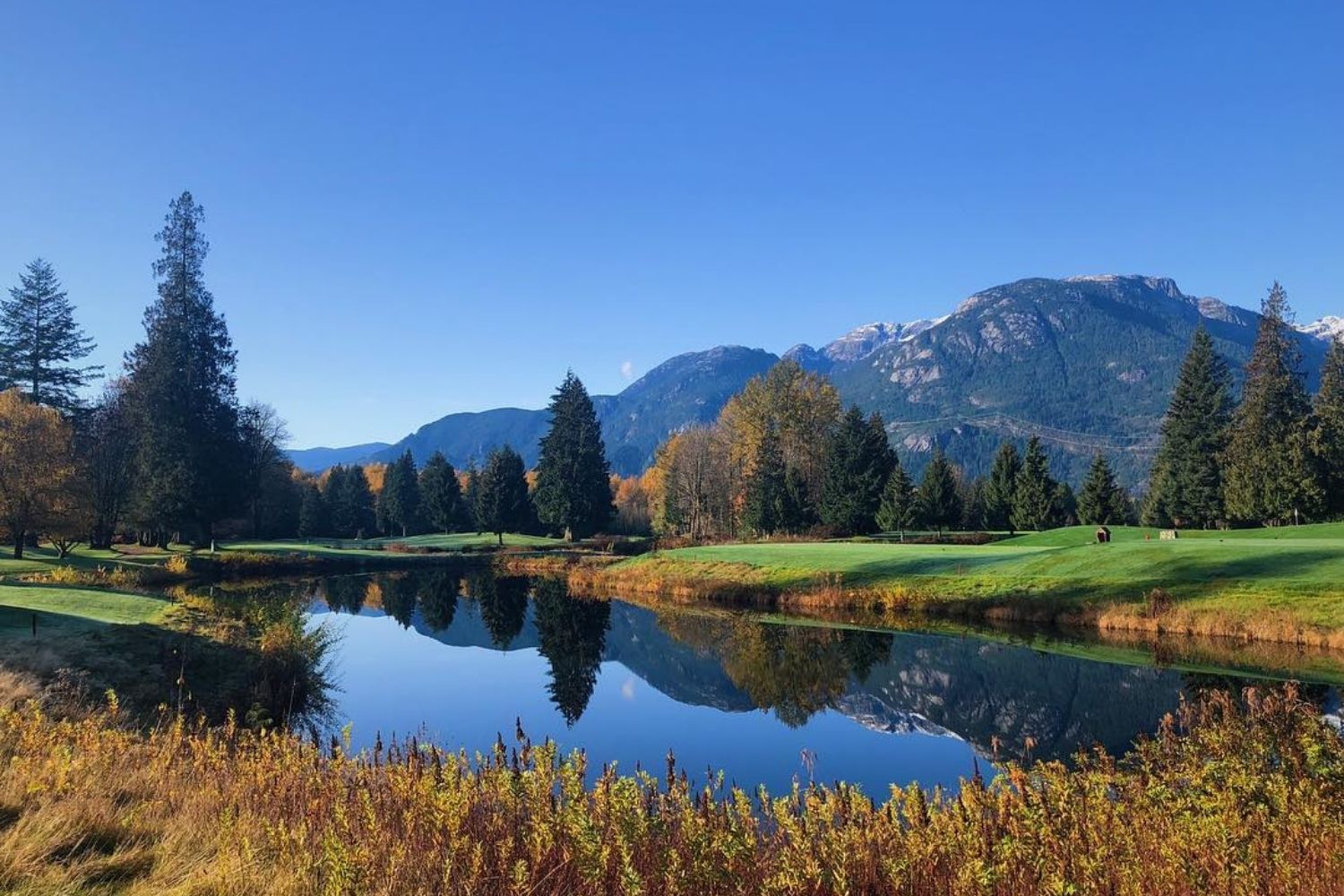 Image: Squamish Valley Golf Course  
The Britannia Mine Museum has, even more, to offer this spring as they have opened the doors to their new TerraLab STEAM Learning Space. The lab is an exhibit and programming space dedicated to the innovative exploration of sustainable mining, using the concept of plants as natural miners, and our move towards sustainable resource extraction. 
You can also discover the captivating story of Britannia Mine Museum's iconic Mill with an imaginative storytelling experience unlike anything else in North America with BOOM! Staged within the almost 100-year-old Mill building, BOOM! brings the architectural marvel of Mill 3 thundering back to life with lights, sounds and special effects.  
Image: Britannia Mine Museum
Soar above Squamish for a picture-perfect bird's eye view of our local paradise. Super, Natural BC might seem like a major understatement once you've had the chance to explore Squamish from above. Heli and flightseeing adventures reveal some of the area's most iconic sights from an entirely new perspective. Take a tour from above of our hidden lakes, winding rivers and mountain views as you've never seen them before with Sea to Sky Air, Blackcomb Helicopters or Black Tusk Heli.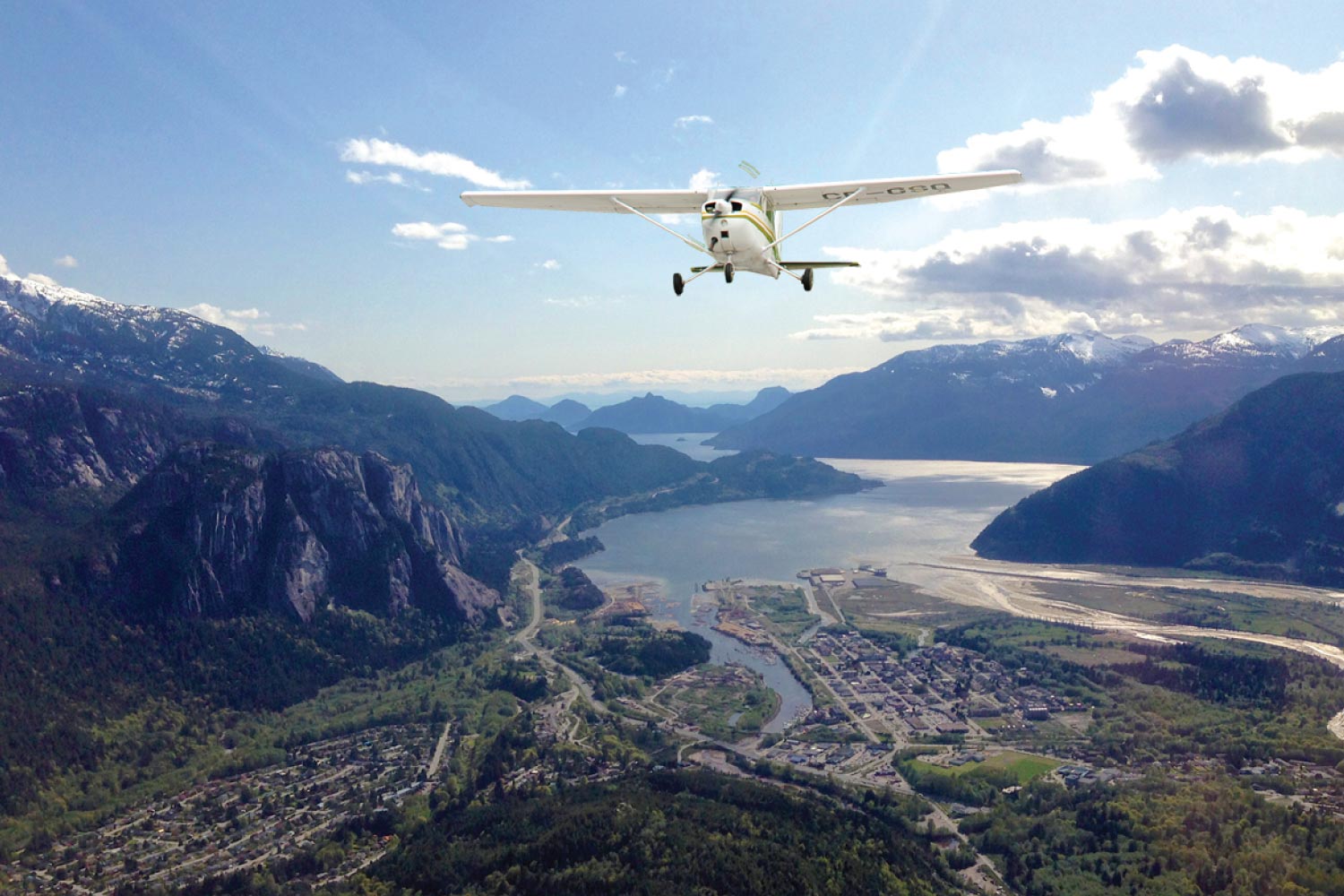 Image: Sea to Sky Air
Spring Apres in Squamish
In Squamish, spring means farm-fresh salads, refreshing beverages and the long-awaited return of patio season. After your outdoorsy day, we recommend a visit to one of these Squamish hot spots!
Move over beer and make room for cider! The Squamish Craft Tasting Trail isn't just for beer drinkers anymore with our fantastic Squamish cideries. Kick things off at Cliffside Cider downtown before you head over to the Commerical Way area to experience Geo Cider. These talented craft brewers have plenty in store for you while you enjoy their sunny patios.

Image: Geo Cider Co.
Take a bite of New Orleans right here in Squamish where the flavours of Louisiana and the culinary bounty of the Pacific Northwest meet. Featured dishes such as jambalaya, po' boys and BBQ everything makes this a top patio spot. Sip one of their renowned caesars or order a craft beer to enjoy on their sunny patio (which happens to have the best view of the Stawamus Chief in town).
Quench your thirst with a pour of craft beer from one of Squamish's three local breweries. Keep the good times rolling by continuing your tour along the Squamish Craft Tasting Trail, stop in at Howe Sound Brewing before heading to Commercial Way where you will find a plethora of beverage establishments all within walking distance! View a map of the Squamish Craft Tasting Trail here.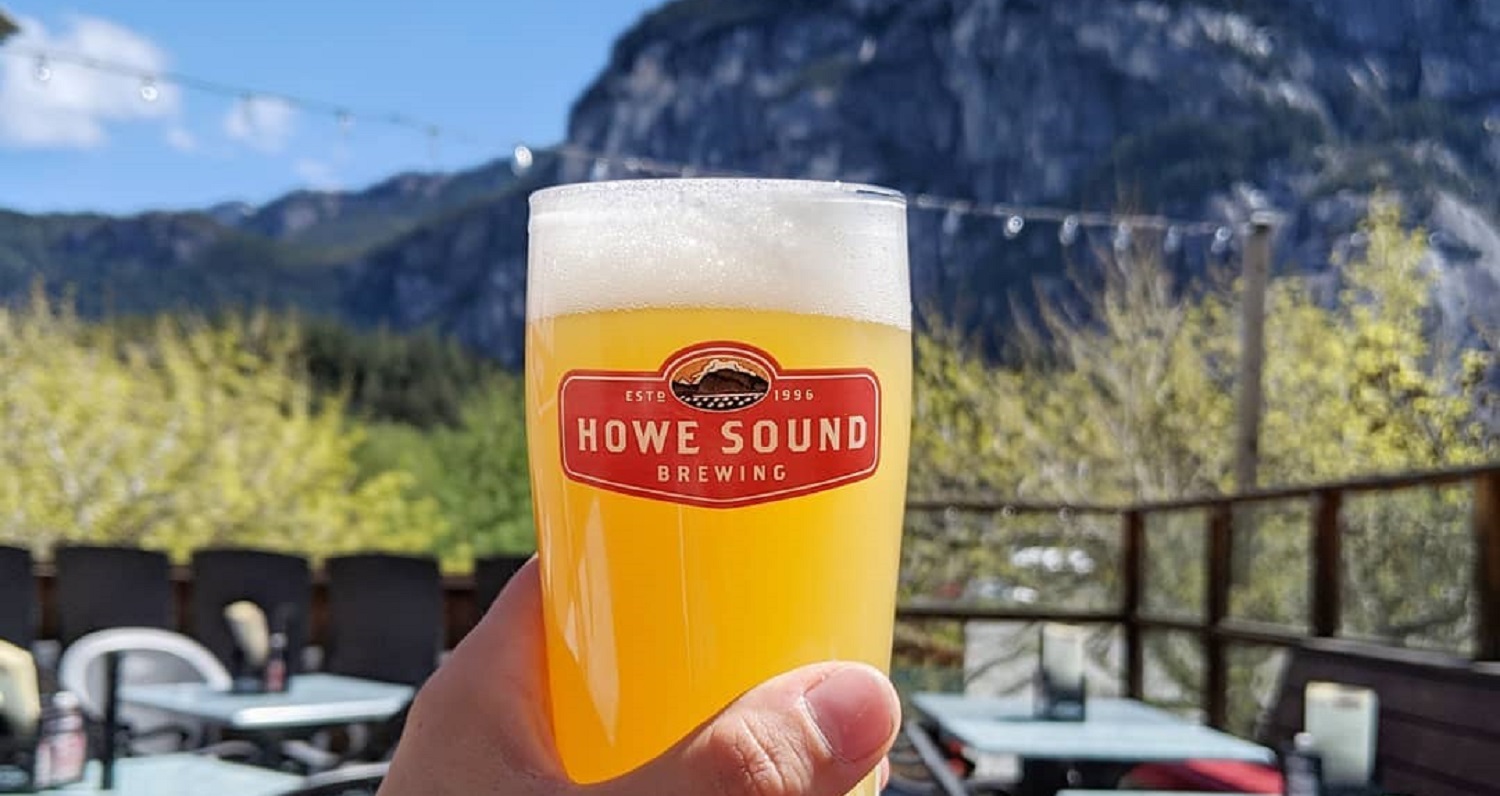 Image: Howe Sound Brewing 
The Salted Vine Kitchen + Bar is the place to be for happy hour in Squamish. The upscale-chic restaurant hits all the trends and features drink specials and delicious shareable eats from 3 - 5 pm daily.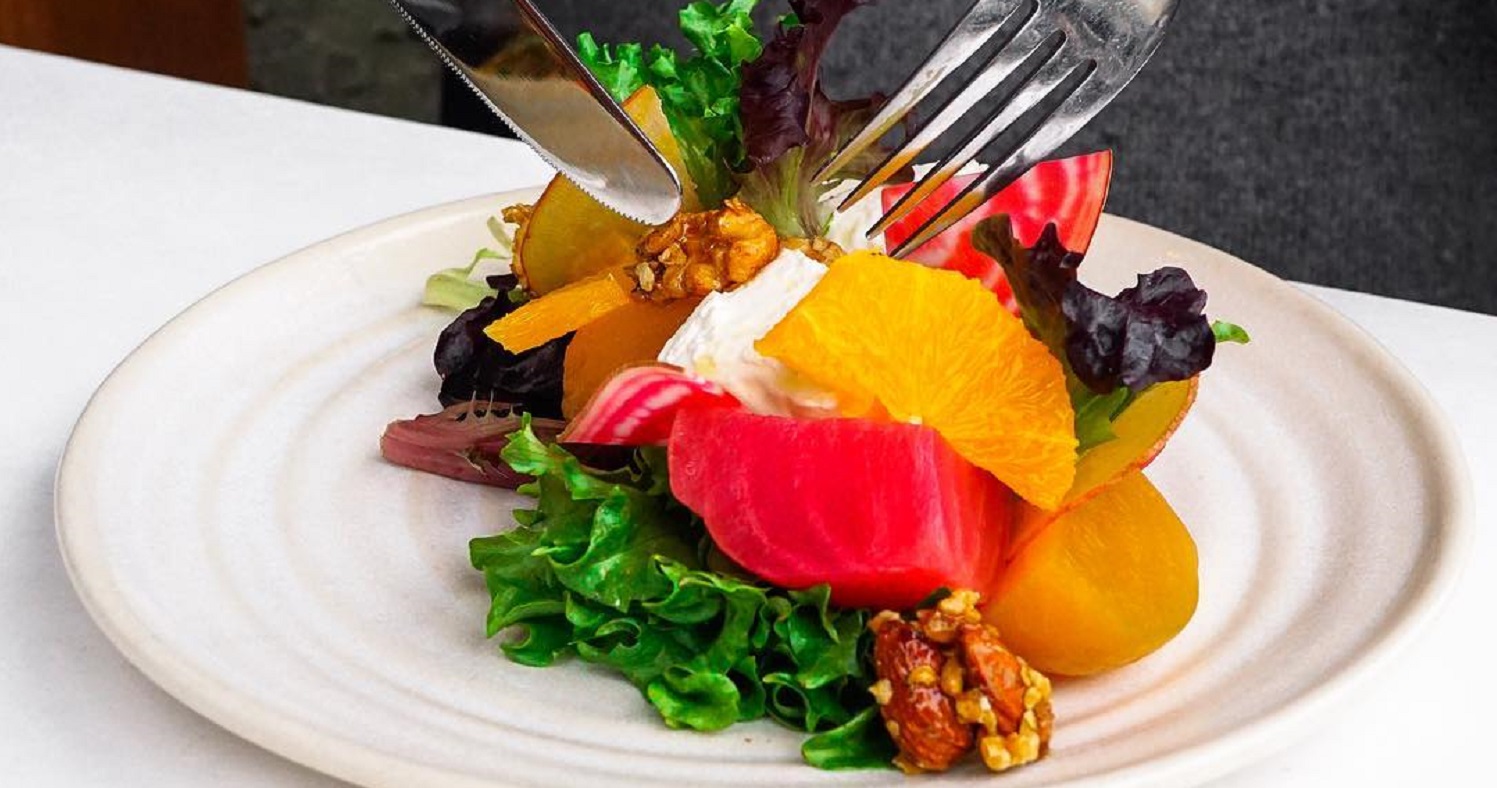 Image: Salted Vine Kitchen & Bar
Whether you're trying something new, experiencing something tried and tested or adventuring down your favourite path, enjoy the fresh beginning that spring brings and revel in a newfound sense of well-being that only being outside, eating good food and enjoying the sunshine seems to bring. HAPPY SPRING!