Explore Squamish - June 26, 2020
Top 5 Mountain Bike Trails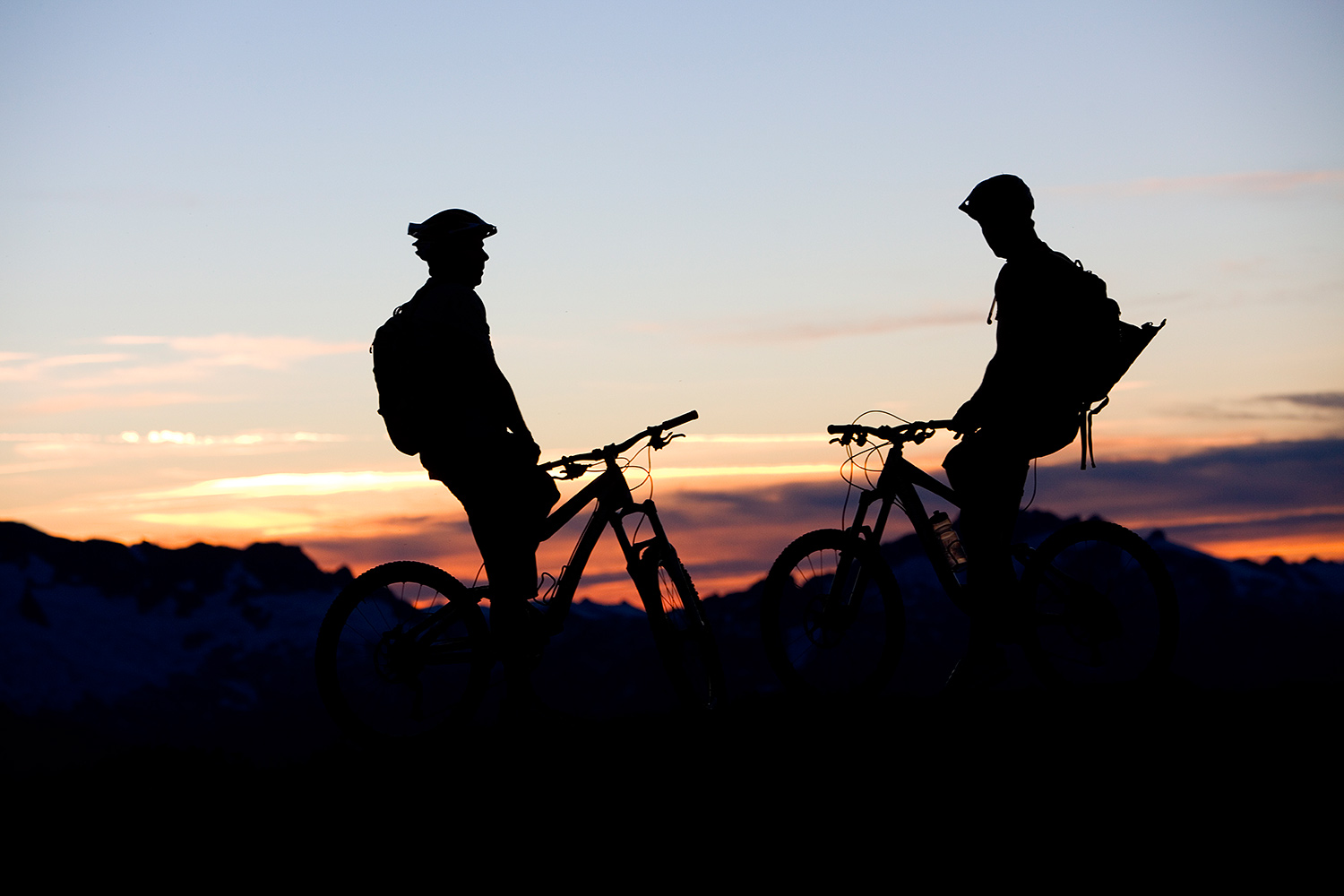 Photo: Christie-images.com
My 5 Favourite Squamish Mountain Bike Rides 
It can be tough to choose a top five. Top five records, top five foods, top five favourite, all-time most amazing things to do on a Tuesday evening after work. I've got top fives for just about everything. So when I was asked to come up with my top five bike rides in Squamish, I was immediately overwhelmed. Should I write a list of my five favourite trails? My five favourite laps, combining different trails? What about skill level? My five favourite technical laps? Flow laps? Kid laps?
Tough decisions. In the end, I've opted to do a combination of sorts. So in no particular order, here are my top five Squamish classic bike rides. All rides except one are in the intermediate to single black range in difficulty:
This is the ultimate Squamish trail sampler, with all the ingredients for an epic ride. Start your ride with a climb up the Legacy Trail to the lower end of Half Nelson, a Squamish classic. Flow your way down what is called Squamish's downhill pump track to the Garibaldi Park Road. Cross said road, and pin it down Fool's Gold, a recently re-worked, mini-masterpiece of small jumps, tight corners and buff singletrack. Then it's a short climb up the Ring Creek Rip, over to pH then down for the climb up to Hoods. Hoods in the Woods is a super fun trail and a local's favourite. Riddled with short climbs, technical sections, steep rocks and fast, flowy singletrack, it's what Squamish riding is all about.
Bring your big bike and your shuttle vehicle. This is the Squamish version of a bike park trail. Lots of airtime, lots of berms and fast corners, Full Nelson was built for your Downhill Rig. Finish it with the last part of Half Nelson. As an added bonus, shuttle Cakewalk while you're at it and get a little technical downhill into your flow day. And yes, more than one lap is definitely in order.
3. Crouching Squirrel, Hidden Monkey:
Located off Debeck's Hill, beside Alice Lake, is an old school Squamish classic. Crouching has a little bit of everything for the hard-core enduro rider in you. It begins with some low angle, rip-roaring fast singletrack and then transitions into one of the more fun and technical single black trails in Squamish. It's got technical rock slabs, lots of roots and rocks, some bridges, ladders and finishes with a tough rock move that's worth looking at on your first lap. Crouching is an awesome trail that gives the rider a real sense of true all-mountain trail riding.
2. Entrails – Boney Elbows – Hueso:
Combine a long time technical trail with two newer ones. Entrails is challenging in every way, from it's punishing little climbs to its multiple, technical moves throughout the long trail. It's relentless at times, but not that long and tends to generate grins of satisfaction, especially after being ridden in the wet (it gets slippery!). After, there are loads of options, but I tend to err on the side of epic with Boney Elbows, a newer Squamish tech trail to Hueso. Both offer up steep rock rides, technical descending and the odd climb thrown in to keep you honest.
For most local riders, Wonderland is simply a means to an end. It's a quick, very easy single-track trail that allows you to get from one riding area to another. But for the little shredders, like my nine-year-old son, it's the best thing ever. Wonderland is perfect for introducing little riders to the concept of climbing. The whole trail, taken in a South-North direction, is slightly uphill so they can get a feel, without too much effort, for climbing on their bikes. But the best part? Wonderland is an out and back, so once the climb is done, they get to rip down as fast as their courage will take them. It's a family favourite, and every time we ride it, I have as much fun as my son.
Squamish has a lifetime of mountain biking trails, from easy green rides to fast, flowy jump trails to hard-core technical climbs and descents. Whatever your fancy, the trails here can accommodate. So give these a try or better, go and make up your top five Squamish bike rides.
Be safe, ride hard.
- by D'arcy McLeish