Explore Squamish - August 20, 2019
Top 9 Winter Kids' Activities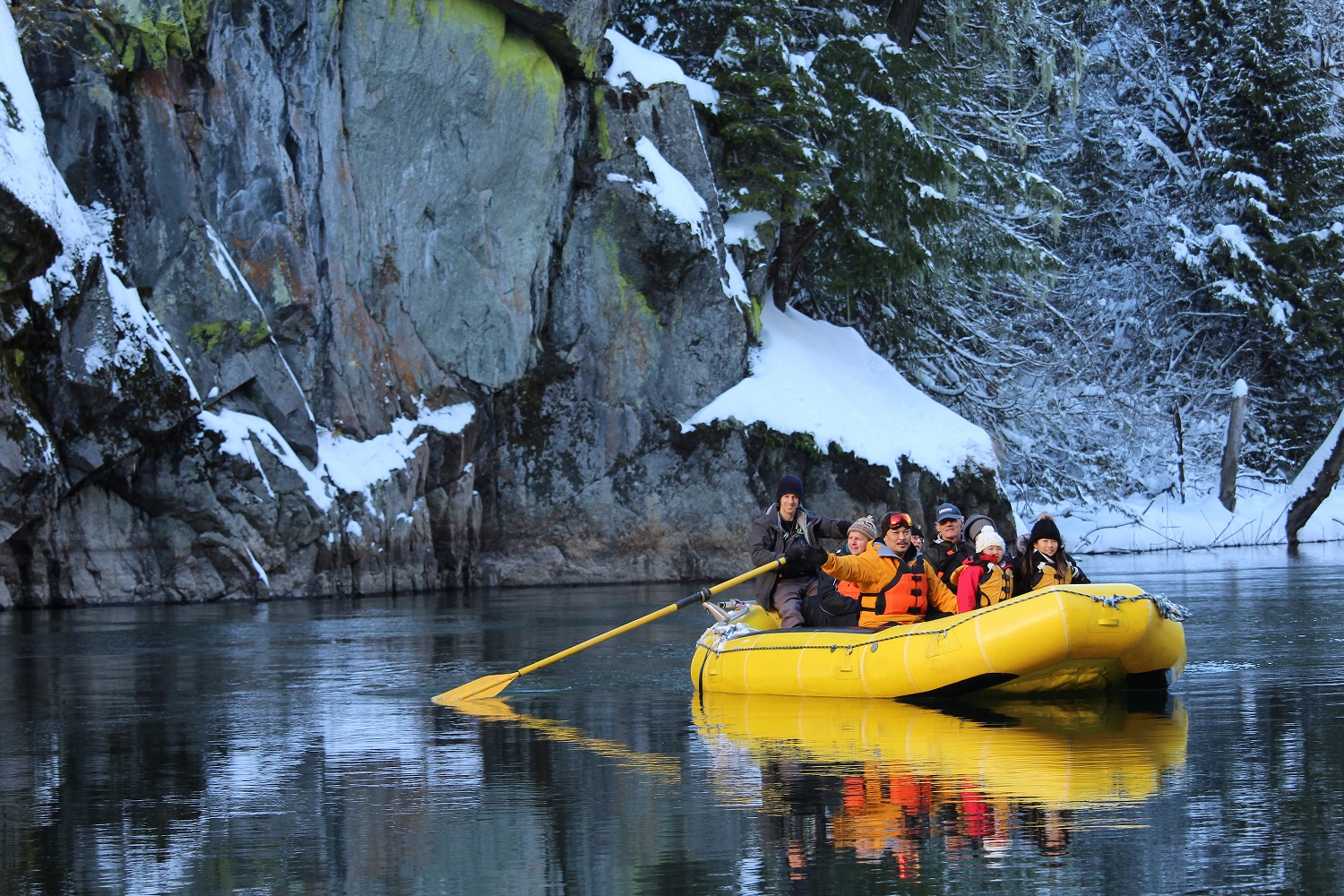 Photo: Squamish Rafting
9 Un-BRRR-lieveable Winter Activities For Kids
Squamish has lots to offer during the winter months for the little people in your family. 
Snowshoeing, a tube park and lots of places to play in the snow make the Sea to Sky Gondola one of the best spots to take the kids for a full day of activities. There are snowshoe rentals and guided tours available, the tube park is epic, and the Summit Lodge at the top offers warm drinks, food, a fire and unbeatable views. 
Photos: Airhouse Sports Academy
Kid's spend most of their life two feet planted firmly on the ground fantasizing about flying. Airhouse Freestyle Training Centre brings fantasy to life. Each two-hour drop-in session lets kids (and adults!) catch air and learn to master the sensation of flight. Specialized lessons can be purchased to work on mountain biking, freerunning (parkour), skateboarding or trampolining specific skills.  
Beach time is more than a summer activity. Dress up in your warm woollen gear and take the kids on a winter nature walk at Newport (Nexen) Beach. Keep your eyes peeled for frozen puddles to crunch underfoot and let your little ones run wild on the sandy beach. It's the perfect activity to remind you that the outdoors is a year-round destination. 
Photos: Squamish Rafting Company and Canadian Outback Rafting Company
Rock the boat on your weekend plans and take your family on an eagle float in Squamish. Together you will float down one of our scenic rivers hot cocoa in hand surrounded by signature Squamish views and majestic bald eagles. Along the way, your expert guide will teach you about local wildlife and kids can use binoculars to take a closer look at the wintering bald eagles.
This National Historic Site and multi-award winning museum is a fun outing for the whole family. For most kids, the highlight of the visit will be the underground tour where you will get a taste of the mining life–rocky tunnels, live drilling demonstrations, and a glimpse at total darkness. Other highlights include panning for precious gemstones and gold, climbing on the giant dump truck and taking in gorgeous Howe Sound views. 
Photos: Whistler Olympic Park
Take your kids for a snow day where favourite activities include skate skiing, classic skiing, tubing and biathlon. Let your little ones pick their favourite activity and be sure to cap off the day by enjoying smores around the outdoor fireplace. Smore kits are available for purchase in the day lodge. 
Wander down to the cove and climb the stairs to the highest platform to spot waterfowl and seals. After searching for marine life from above, stroll along the rocky beach and teach your kids how to skip rocks into the inky sea. Bring a thermos or a small stove to make hot cocoa as you while away the day savouring Howe Sound views.
Take your family for a scavenger hunt around Alice Lake Loop Trail (1km) or take older kids on the Four Lakes Trail (6.5km). In the winter months, kid's will have a blast looking for icicles, bike tire tracks, paw prints and fallen down trees. After your scavenger hunt head for some playtime on the kid's playground near the Alice Lake parking lot.
Kids of all ages will love fall in love with trains at the West Coast Railway Heritage Park. This 12-acre site replicates a turn of the century railway town so you can be transported back in time to learn about Canada's rich locomotive history. Setoff on your families first train ride aboard the 3km mini rail, view the Royal Hudson and see the trains and rolling stock restored to life.