Top 10 Things to Do in Squamish in Fall
Posted on: September 26, 2023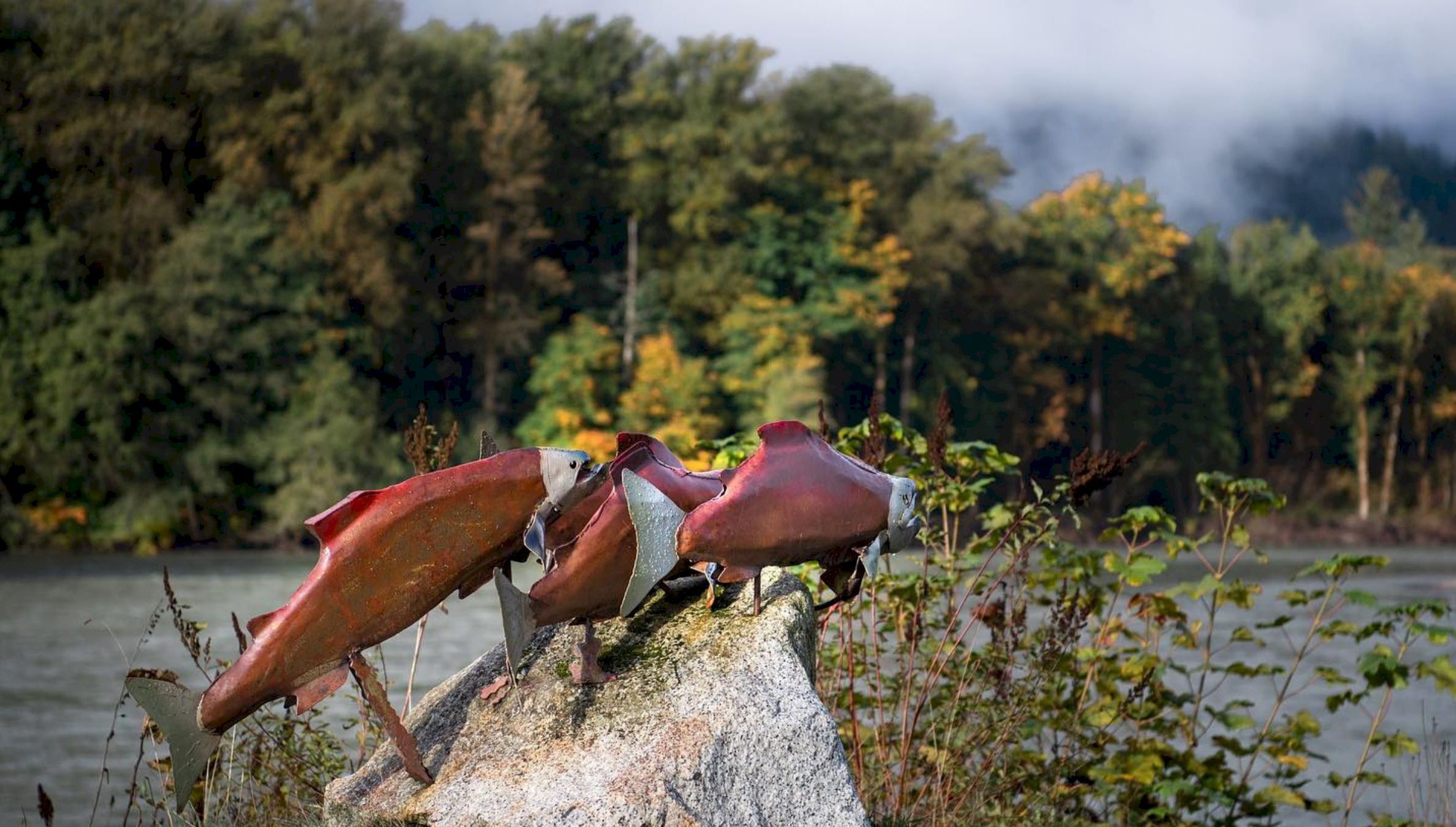 Nestled between coastal rainforests and towering mountains, Squamish is a place of unparalleled natural beauty - especially in fall.
Sure, we have crisp air and vibrant foliage. You might have heard we also get our fair share of rain. While that may be accurate, in true Squamish fashion we never let weather hold us back. So whether you're looking for an outdoor adventure or a serene escape, you can find it in Squamish in fall.
In case you haven't heard (which is highly unlikely), Squamish boasts some of the best mountain biking trails in the world. This fall, explore our colourful forests on two wheels. The trails are tacky (or even more fun in the mud!), plus there are less crowds, lovely fall colours and cooler temps.
BONUS: There are trails suitable for riders of all levels, plus guided tours, rentals and everything you need for a great day of riding is at your fingertips.
Squamish offers excellent fishing opportunities in the fall – both on the river or from a boat. Cast your line into pristine rivers, lakes or the ocean and reel in your catch of the day.
Soar above Squamish's breathtaking landscapes on a flightseeing tour. Witness the fall foliage from the sky as you take in the stunning views of mountains, fjords, and forests.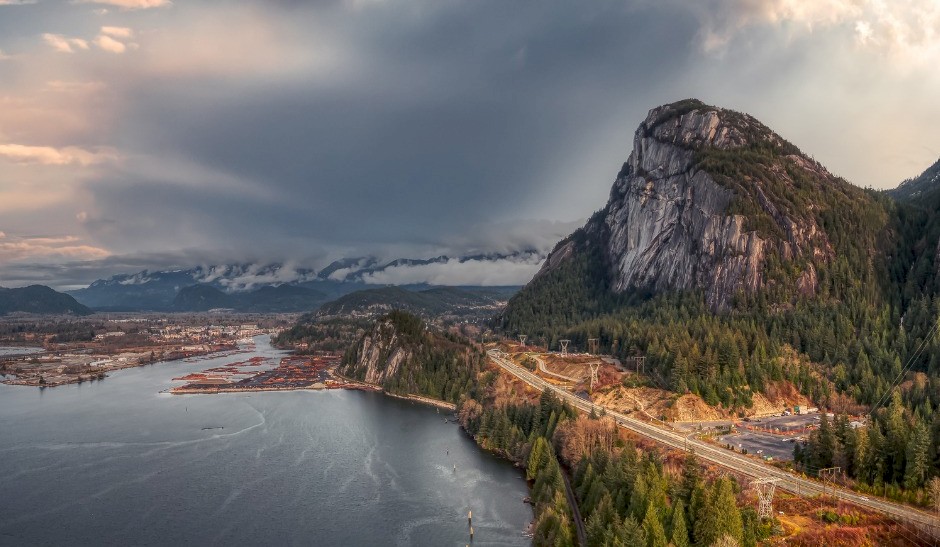 Step back in time at the Britannia Mine Museum, where you can explore the history of the mining industry in British Columbia. This fall they have THREE awesome exhibits on: a celebration of Mill No. 3's 100th year, returning exhibit 'Ore and Orcas Howe Sound /Átl'ḵa7tsem: A Recovering Ecostystem', plus a new exhibit 'Land of Thundering Snow', which is a travelling exhibit that aims to teach visitors about the power of avalanches.
BONUS: They have their annual Halloween celebration spread across 3 weekends in October!
Ride the Sea to Sky Gondola for panoramic views, then embark on a fall hike along the network of trails at the summit. Witness the magic of the changing leaves from above, enjoy a hot beverage at the summit, soak in that golden autumn sun or wander through the mist.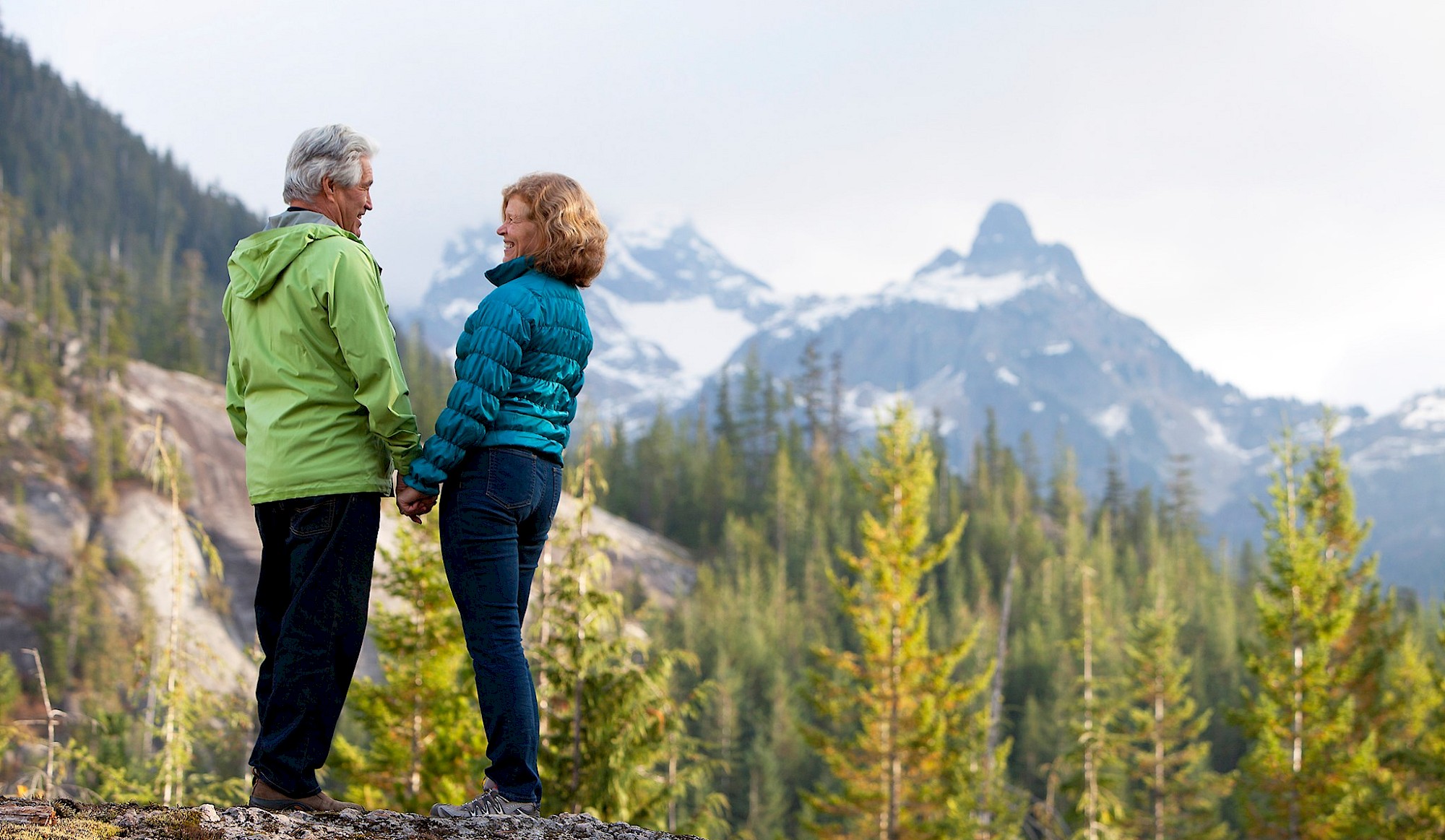 Stay active indoors at Airhouse Sports Academy. With trampolines, rings and bars, and skateboard mini-ramp, it's an exciting way to have fun and a fantastic place for everyone from kids just starting to learn to competitive athletes looking to up their training.
Squamish is home to several stunning waterfalls. Take the short hike to Shannon Falls, or venture further to discover hidden gems like Crooked Falls, Mamquam Falls, or High Falls Creek.
Indulge in some self-care at Aika Spa, where you can rejuvenate with treatments including hot and cold therapy, meditation and relaxation time in their majestic setting. It's the perfect way to unwind amidst the fall tranquility.
 
Squamish is known as the "Eagle Capital of the World." In late fall, thousands of bald eagles gather in Squamish's rivers to gorge on the countless salmon that return to the area to spawn each season. Take a self-guided tour from the dyke in Brackendale or join a guided tour for an educational experience.
Summer may be over but we're not letting go of our watersports just yet. Embrace the last days of warmth with a variety of water-based activities – you won't even notice if it's raining! Try kayaking, canyoning, or stand-up paddleboarding on the waterways of Squamish.
Squamish in the fall is a paradise for nature enthusiasts, adventure seekers, and those simply looking to relax in a stunning setting. Whether you're conquering the mountain trails on a bike, marveling at eagles soaring overhead, or finding your inner peace, Squamish has it all. Don't miss the chance to experience the magic of our fall wonderland by making the most of autumn's special charm.