Explore Squamish - April 04, 2018
Top 12 Things To Do For Spring in Squamish
Photo: Chris Christie
Top 12 Things To Do For Spring in Squamish
Spring in Squamish is all about taking a break to reset, recharge and get out to sample new sights, new flavours and new adventures. We've put a spring twist on our list of 11 things to do this season in and around Squamish. 
Let the friendly guides at Mountain Skills Academy and Adventures lead you on a vertical journey up Squamish's legendary granite walls. Cross exhilarating suspension bridges, climb metal rungs, and inch your way along narrow rock-hugging walkways as you make your way up the Via Ferrata. The two-hour tour features unique sea to sky views usually only seen by rock climbers. Now open for the season!
Take a trip underground for a first-hand experience of what life was like for miners throughout Britannia Mine's operating years. After your underground tour,  let your tour guide transport you back in time to see the sights of the historic Mill 3. Kids and adults of all ages can enjoy the fascinating exhibits, watch the award-winning film and try your luck at gold panning; you find what you keep! Stay tuned for BOOM! the new theatrical mill show experience, coming summer 2019.
Ride Squamish's picturesque gondola to the Summit Lodge, 885 above Howe Sound. From the summit sample the sights, taste the delicious west coast flavours at the on-site restaurant and explore the many trails and viewing platforms to see Squamish from above. Before you go, be sure to check out their special events here.
Squamish is home to over 200 km's of trails. Popular first time riding locations include Ray Peters, Wonderland and Jacks. Head out on your own or take an introductory lesson with one of Squamish's local experts. Lessons are available through Dialed in Cycling, RideBC, RideHub and Sea to Sky Adventure Company. 
Rentals: Our local rental shops include Corsa Cycles (now open), Flying Spirit Rentals (opening April 6) and Sea to Sky Adventure Company (opening mid-April). 
Fill your shopping bags with fresh, locally grown produce and artisan goods at Squamish's weekly farmer's market. Each market features a kid zone, kid's crafts, live music and more all set against the backdrop of the Stawamus Chief. Taking place every Saturday from 10am-3pm (April 6 - October 26) on the corner of Cleveland Avenue and Victoria Street in downtown Squamish. View the weekly schedule here.
Jump into good times at Squamish's indoor trampoline and skate park where kids and adults alike can catch air and have fun in this unique training facility. Parents can bounce with their kids, or watch from above in the spacious second story viewing platform. After you've finished jumping head over for a family-friendly meal at Backcountry Brewing.
Be among the season's first to experience the rush of whitewater rafting on one of Squamish's rivers. Adrenaline junkies will love the thrill of the turbulent Elaho River while families and more relaxed nature enthusiasts can savour the views along the splashy Cheakamus River. Squamish's whitewater season starts April 20 with Squamish Rafting Company and Canadian Outback Rafting Company and June 20 with Wedge Rafting.
As the water levels swell with snowmelt and rainfall our local rivers are transformed into a fisherman's delight. Spring fly fishing is the perfect mix of relaxation coupled with the sporadic thrill of a good chase. Trout are the main catch throughout the springtime, and our local guiding companies know plenty of local sweet spots to find them. Spring tours are available through Trout Country Fishing Guides and Valley Fishing Guides. 
Fully loaded with iconic views the sights of Squamish are best enjoyed by scooter. Cruise around our beautiful town and transform "getting there" into a thrilling all-day experience you won't soon forget. Choose an area to explore and have your rental scooter delivered to your starting point. Popular places to ride include the Squamish Estuary, Paradise Valley and the Squamish Valley. Scooter rentals are available by the hour or by the day.
Add more sea to your sea to sky experience by paddling a stand-up-paddleboard, kayak or canoe in Squamish's pristine waters. Paddling tours are available on Howe Sound, at the local lakes or around the Squamish Estuary. Tours are available through Norm Hann Expeditions and Sea to Sky Adventure Company. Operators open for the season mid-April! 
In the springtime, the Squamish trails are a hikers paradise. Crowds are nowhere to be seen, the ground is tacky and soft, and the scenery is lush and ripe for enjoying. We recommend choosing a low elevation trail to ensure a snow-free walk in the woods. Popular spring trails include the Stawamus Chief (4-7km), Brohm Lake Loop (3.5km), Four Lakes Trail (6.5km) and Crooked Falls (6km).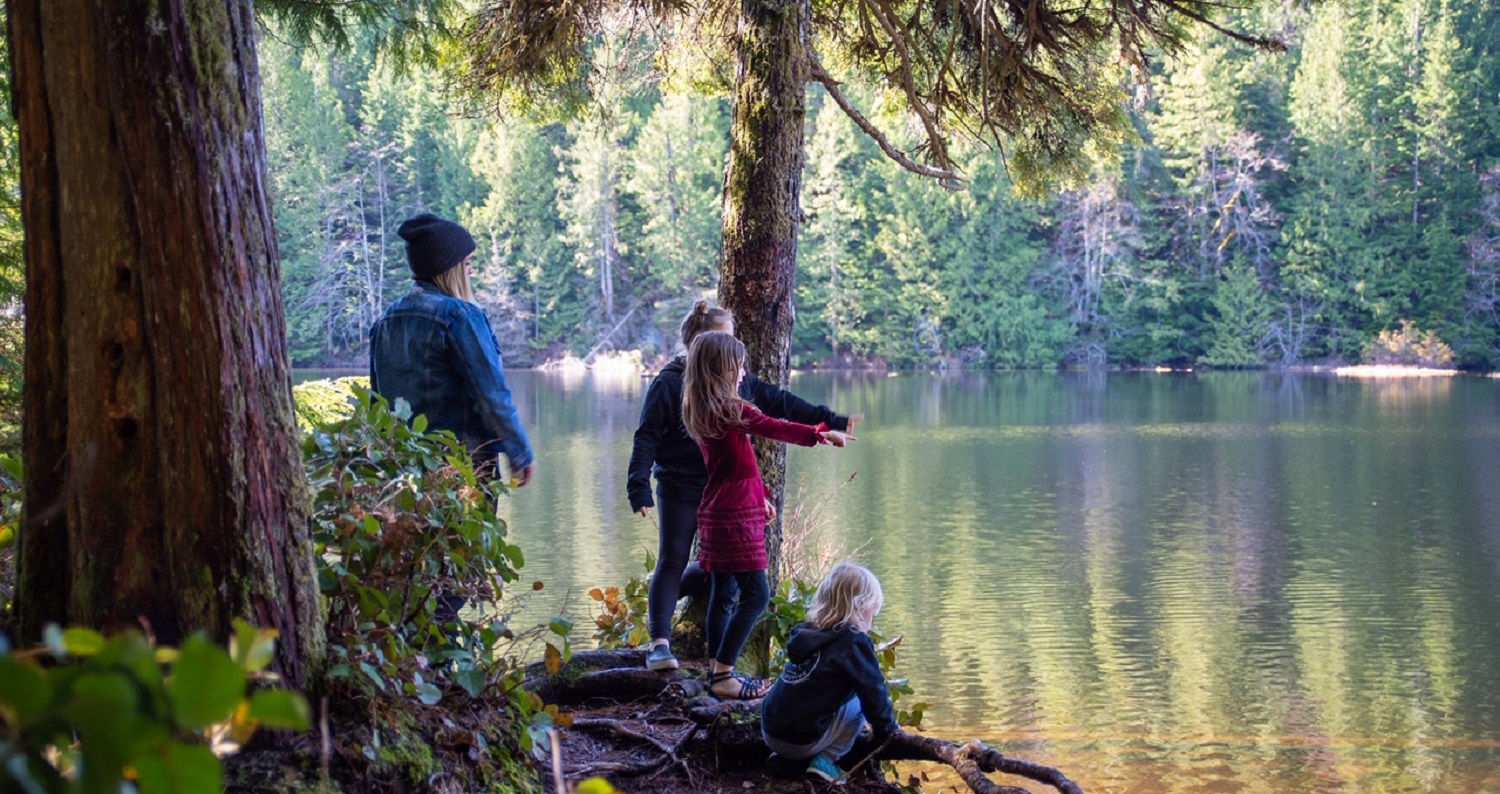 Happy hikers on the Four Lakes Trail | Photo: Tourism Squamish
Take a breath of spring air in Squamish's pristine parkland where you can while away an afternoon playing a round of golf at one of Squamish's two championship courses. Freshly renovated Squamish Valley Golf Course is now open for the season and Furry Creek Golf & Country Club is opening June 1. 
Test your skills at Squamish's one and only high ropes course and sample over 50 elements designed to challenge your strength, agility and true grit as you make your way around the course. For those who reach the top, you will be awarded with aerial springtime views of Squamish and the opportunity to jump the 15-meter free fall! Rope Runner Aerial Adventure Park opens for the season on April 19. 
Spring Apres in Squamish
In Squamish, spring means farm fresh salads, refreshing beverages and the long-awaited return of patio season. After your outdoorsy day, we recommend a visit to one of these Squamish hot spots!
Eat inside or choose a table on the sunny patio where you can order a satisfying beverage, sample the spring menu and savour the picturesque mountain views. Kids can play in the yard or try a game of cornhole as you wait for your meal. We recommend starting with the crispy avocado fries; they are delicious! 
Voted one of BC's best mobile eateries by British Columbia Magazine, Locavore Food Truck is a lunchtime favourite serving up fresh foods with all the fixings. Their menu also includes plenty of tasty vegetarian options. Permanently located at the Squamish Town Hub, you can bike, drive or walk to this fab lunch spot, open Wednesday through Sunday 11am-5pm. 
Quench your thirst with a pour of crisp apple cider from one of Squamish's brand new cideries and keep the good times rolling by continuing your tour along the Squamish Craft Tasting Trail. Stop in at Cliffside Cider Co and nearby Howe Sound Brewing before heading to Commercial Way where you will find a plethora of beverage establishments all within walking distance! View a map of the Squamish Craft Tasting Trail here. 
Squamish's award-winning speakeasy-style cocktail bar is the place to be Thursday through Saturday nights in Squamish. Serving up refreshing spring cocktails distilled on site, the G-Spot is a must visit on the Squamish Craft Tasting Trail. Stop by for happy hour from 5 - 7 pm and order a Caliente Moscow Mules (or two). Have a look through the full cocktail menu here.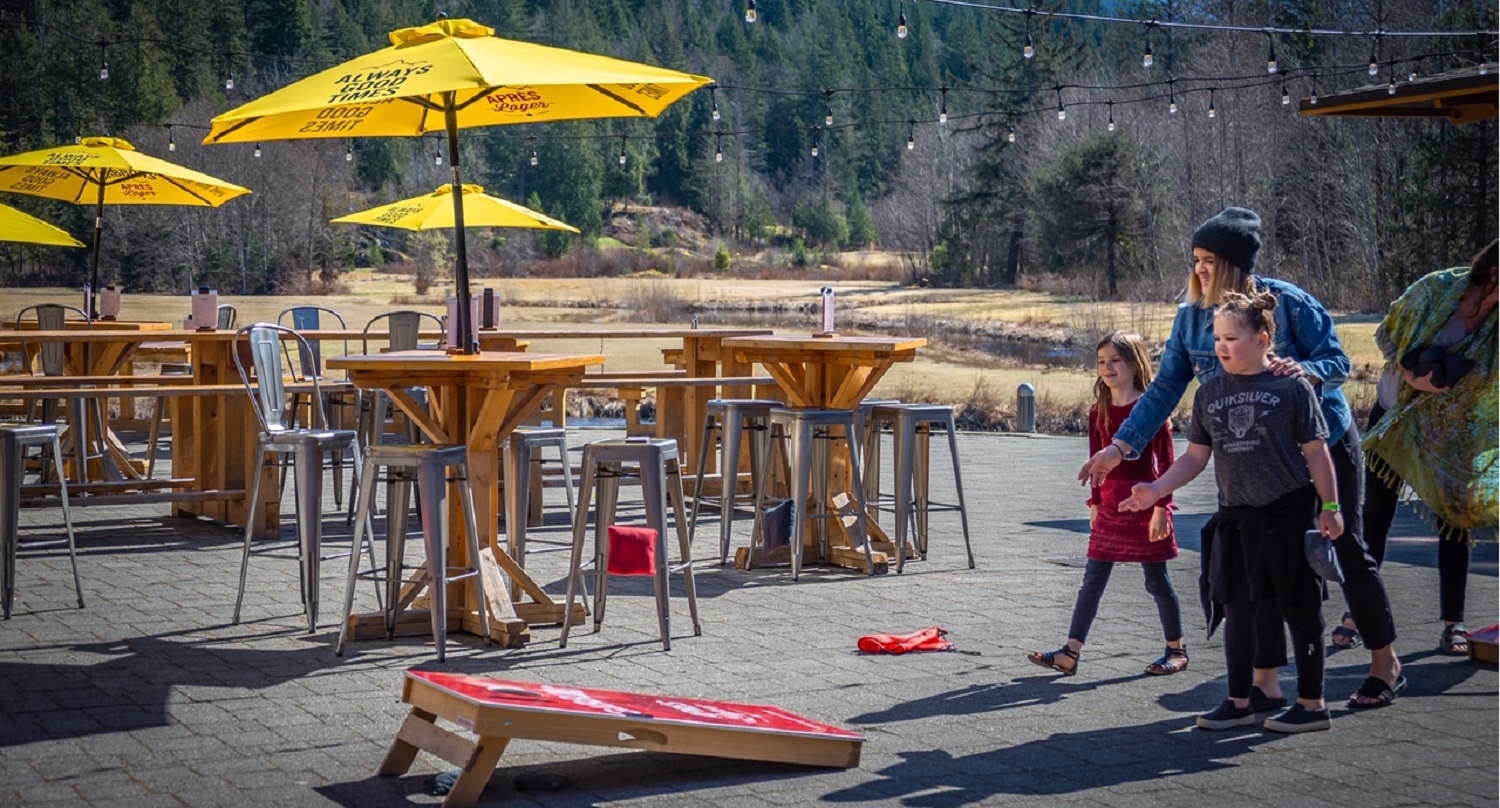 A sunny day on the Norman Rudy's Patio | Photo: Tourism Squamish

Mountain bikers love the ride n'grab convenience of Locavore Food Truck | Photo: The Locavore Food Truck


The view of the Stawamus Chief from Cliffside Cider Co's sunny patio | Photo: @theflyingbeergirl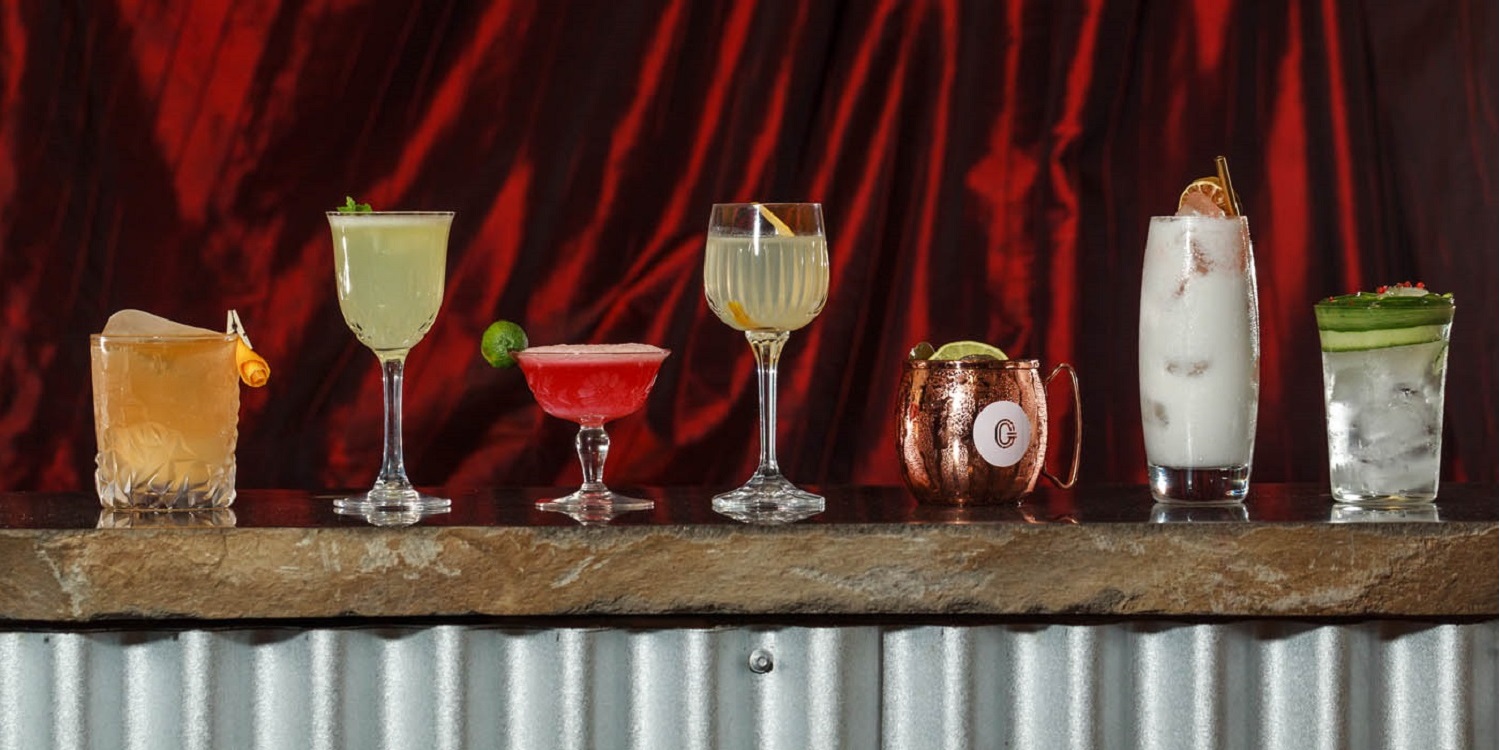 Photo: A lineup of craft cocktails on display at the G-Spot at Gillespie's Fine Spirits
Photo: Gillespie's Fine Spirits
Upcoming Events
Day Out With Thomas returns to the West Coast Railway Heritage Park May 18-20 and 25-26. Take a ride with Thomas the Tank Engine, meet Sir Topham Hatt - the Controller of the railway, enjoy Thomas & Friends story-telling, live performances, temporary tattoos and more. There will be mini golf, sandcastle building, a bouncy castle and a large Thomas retail area. 
Admission: Tickets are priced between $25 to $29, tickets must be purchased online here.
 
OTHER SPRING EVENTS: