Explore Squamish - May 01, 2020
20 Things to Do This Summer in Squamish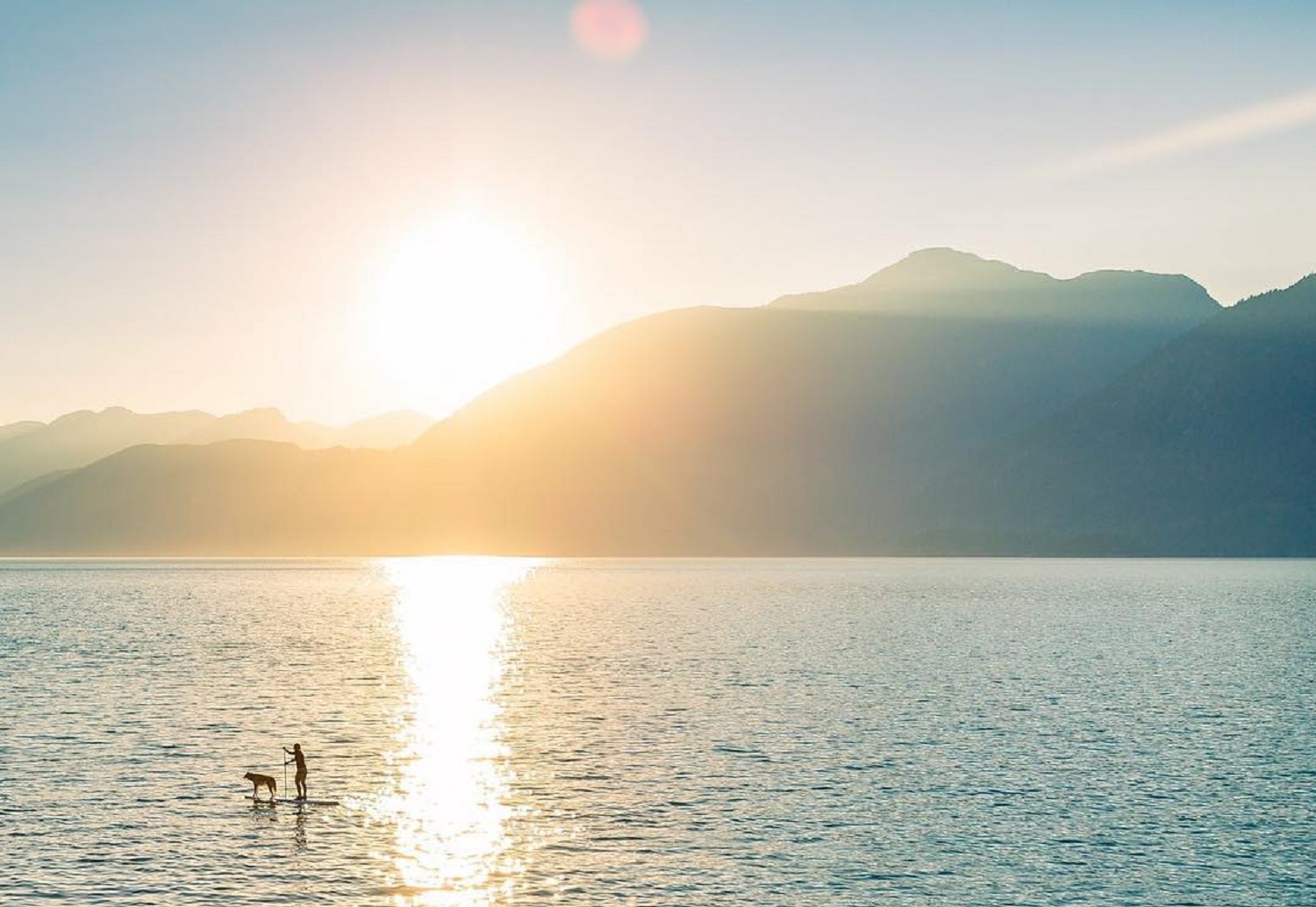 Photo: @ashfield_photography
20 Things to Do This Summer in Squamish
Make this summer count by ticking off some of these bucket list Squamish activities throughout the season.
Walk the suspension bridge, explore the trails and grab a bite at the Sky Pilot Restaurant located at the summit of the Sea to Sky Gondola. 
Company: Sea to Sky Gondola
Discover the captivating story of Britannia Mine's Mill with an imaginative storytelling experience unlike anything else in North America.
Company: Britannia Mine Museum
Climb ladder-like rungs with jaw-dropping views of the Sea to Sky. Located above the Sea to Sky Gondola.
Company: Mountain Skills Academy & Adventures
Book a kiteboarding crash course where you will learn everything you need to know to get on the water. Private and group lessons are available daily. 
Company: Aerial Kiteboarding

Pick up a Craft Tasting Trail Passport from the Squamish Adventure Centre and win great prizes for sampling beverages around town.
Open Tasting Rooms: A-Frame Brewing, Backcountry Brewing, Cliffside Cider, Counterpart Coffee Roasters (opening June 26), and Howe Sound Brewing Company.
Your annual camping trip awaits. View available campgrounds here.
Paddle the teal blue fjord and drink in the views from a new vantage point. 
Tour Companies: Norm Hann Expeditions, Sea to Sky Adventure Company (opening June 26)
Rental Companies: Aerial Kiteboarding, Escape Route, Norm Hann Expeditions and Sea to Sky Adventure Company, Squamish Adventure Inn and Valhalla Pure (kayaks only). 

From ocean beaches to clean freshwater lakes, Squamish hits the mark for all kinds of beach days. Click here for a list of Squamish swimming spots. 
After just one taste of Squamish's legendary granite walls, you will see for yourself why Squamish in recognized as Canada's rock climbing mecca. From perfect crack climbs to friction sport climbing routes, Squamish has a bit of everything to keep you on your toes!
Companies: Altus Mountain Guides, Canada West Mountain School, Mountain Skills Academy and Adventures and Squamish Rock Guides
Ride the new steam-powered mini railway and view Western Canada's largest selection of cabooses, locomotives and more. 
Company: West Coast Railway Heritage Park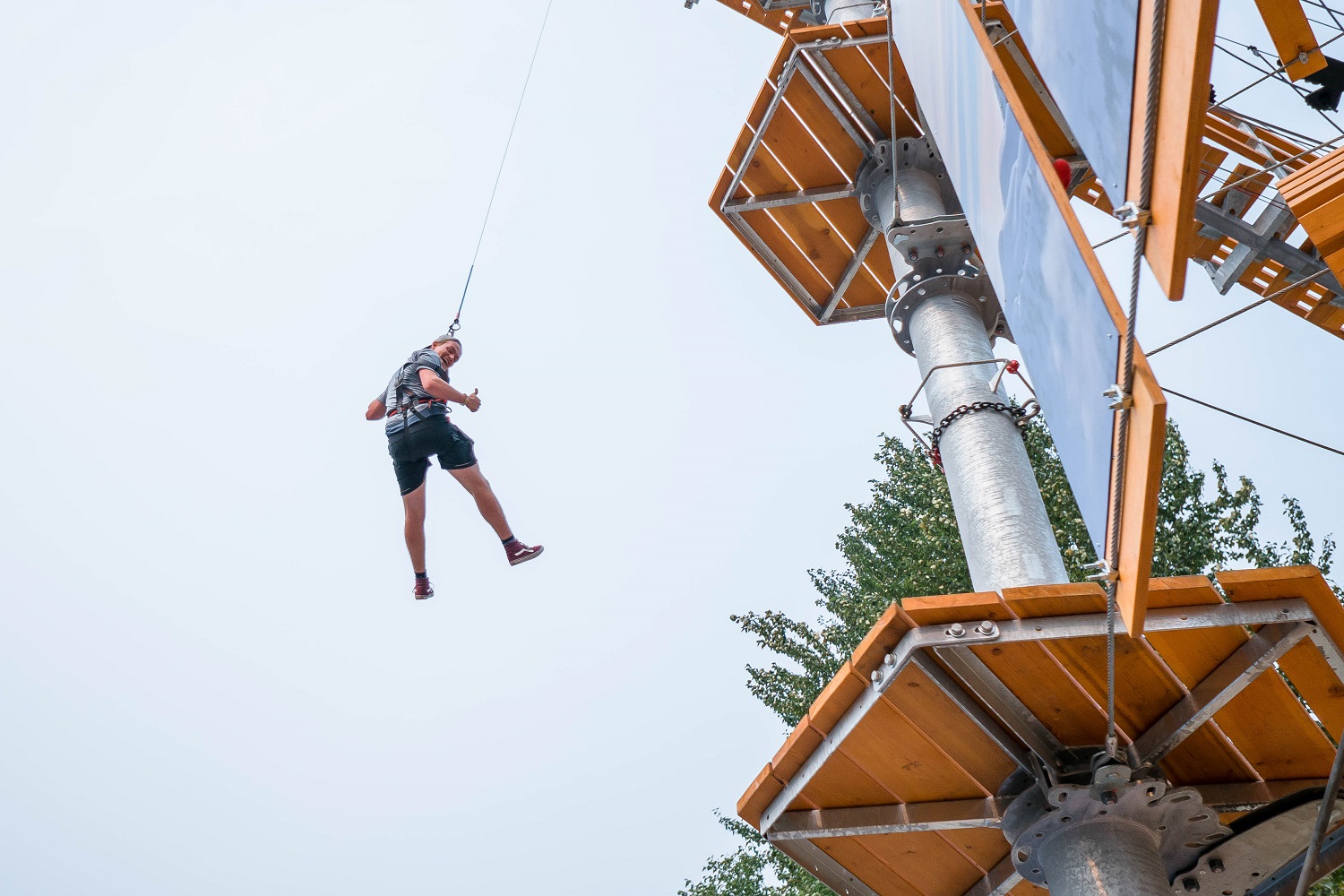 Do you have what it takes to scale the four-level tower or leap from the 15-meter free-fall?
Company: Rope Runner Aerial Adventure Park
Enjoy the relaxation of a Squamish fishing trip while soaking in the summer sun. Our local guides can teach you everything you need to know to perfect your form and enjoy Squamish's sweet spots. 
Companies: Chromer Sport Fishing, Valley Fishing Guides, Pemberton Fish Finder (reopening July 2) and Trout Country Fishing Guides
Photo: Mirae Campbell, Black Tusk Helicopters
Fly above the clouds for a bird's eye view that will seriously rock your world. Learn more in our recent blog post Why Everyone Should Try Heli or Flight-Seeing. 
Companies: Blackcomb Helicopter, Black Tusk Helicopter Inc and Sea to Sky Air
Click here for a list of top Squamish hikes and some inside information from the local experts. 
Companies: Mountain Skills Academy and Adventures, Sea to Sky Adventure Company
Savour the summer drink menu while you still can. View a list of open eateries.
Sail the legendary winds of Howe Sound on a private or non-private sailing tour. 
Companies: Canadian Coastal
Photo: Squamish Rafting
There is no better way to beat the summer heat than by rafting the rivers with family and friends. 
Companies: Canadian Outback Rafting, Squamish Rafting and Wedge Rafting (opening June 26)
Click here to read our "Mountain Biking 101: Top Squamish Trails and More." 
Rentals: Blazing Saddles, Corsa Cycles, Flying Spirit Rentals, RideHub and Sea to Sky Adventure Company (opening June 26)
Tours and lessons: Blazing Saddles, Dialed In Cycling, Ride BC,  RideHub, Sea to Sky Adventure Company
Shuttles: Sea to Sky Adventure Company
Shops: Corsa Cycles
Swing some clubs in our pristine parkland and enjoy prime golfing season in Squamish. 
Companies: Squamish Valley Golf Course and Furry Creek Golf and Country Club
Test your ninja skills on 25+ indoor obstacles featuring fun drops onto massive airbags. 
Company: The Ninja Gym