Explore Squamish - August 15, 2016
The Squamish 50 Running Race
Photo: Brian Mccurdy
Squamish is home to some great athletic events during the summer months. World class singletrack mountain bike races like the Test of Metal and the Gear Jammer to high alpine trail running events, kite surfing events and even some climbing events. But in the realm of ultra long distance cross country running, the Squamish 50 stands alone. Held over a gruelling weekend in August, the Squamish 50 is a series of races of varying length. There is a shorter, 23km event, a 50km event and the flagship 50 mile running race. The 50 mile event is 90% singletrack, climbs some 11,000 feet and is one of the toughest foot races in Canada. But for those wanting an even greater challenge, there is the 50/50. On day one, you do the Squamish 50 mile and the next day, if you're still up for it, you run a further 50km race. That's a whopping 130km in two days. Not for the faint of heart.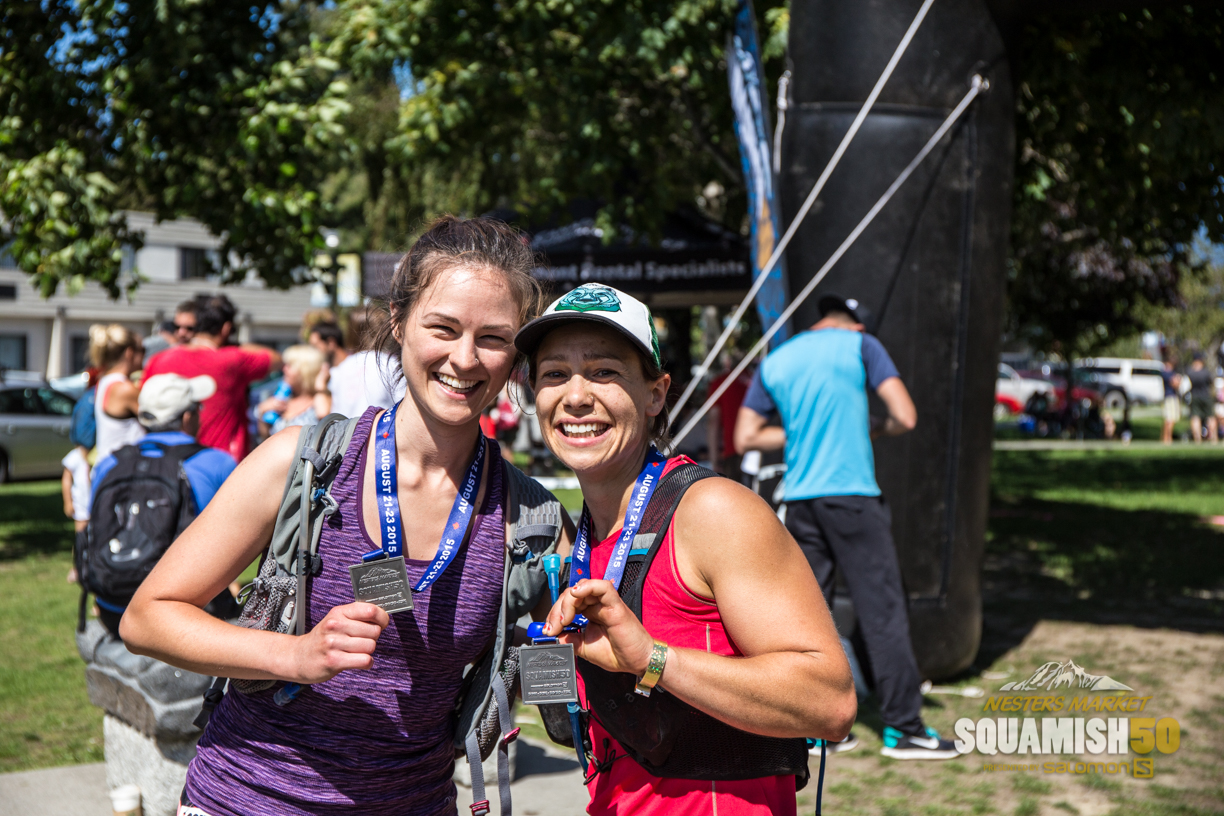 We sat down with Geoff Langford, one of the co-founders of the race, to chat about the upcoming weekend and how it all began. "The Squamish 50 came out of a local race that was held each year. It was a small event at the time, with a real grassroots following among local runner and the course was basically the Test of Metal course." When he and partner Gary Robbins took it over, they created something that still had its roots in Squamish but has started, over the years, to attract world class athletes from around the world. That growth has been carefully managed. "When we started, we had a five-year plan. We limited the participants each year so we could manage how big we got. We didn't want to get too big too fast, and lose that local feel." 
One of the world class athletes racing this weekend is Anna Frost. Hailing from New Zealand, Anna is a veteran mountain runner and has won countless races since her start in 2004. Recently she just defended her title in one of the toughest mountain running races in the world, the Hardrock 100. Held in Colorado each year, the race runs some 100 miles, climbs over 33,000 feet and has an average elevation of just over 11,000ft. In a word: burly.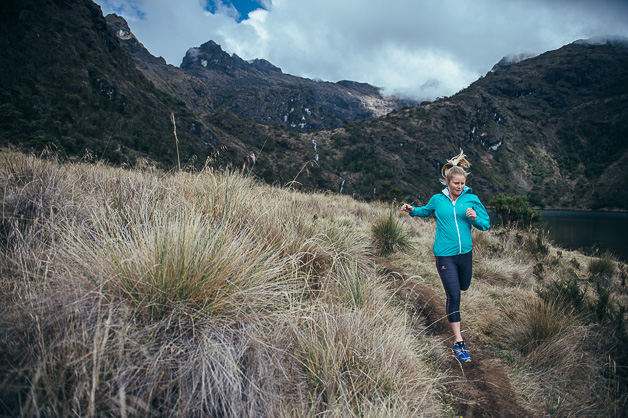 Anna has limitless energy and a real passion for running and travelling. She travels for a good portion of the year, racing and taking the time to see the harder to reach places of the world. She's stoked to race this weekend. On a previous visit to Squamish, after seeing the mountains and trail network here, she decided this race and another visit to Squamish was definitely in the cards. We asked Anna why, after all these years, she still has a deep love for running in the mountains. Her response was simple and eloquent. "The freedom, beauty and sense of achievement are what keep me running". 
Running is one of the great pleasures in life. Especially out in the mountains. For Geoff and Gary, their passion and love for running and the mountain culture are what drives them to put on a world class event each summer. It's a full race weekend, with lots going on. As we mentioned, this year there are 1200 people running, with some 350 running in each of the two longer distances. As for the 100 folks doing the 50/50, well they have their work cut out for them. Each event finishes at Pavillion park, on Cleveland Avenue in downtown Squamish. It's sure to be a fun weekend, so come on out and cheer on the competitors.
Be safe and sure of foot.