Explore Squamish - August 03, 2021
Squamish Summer 2021 Event Round Up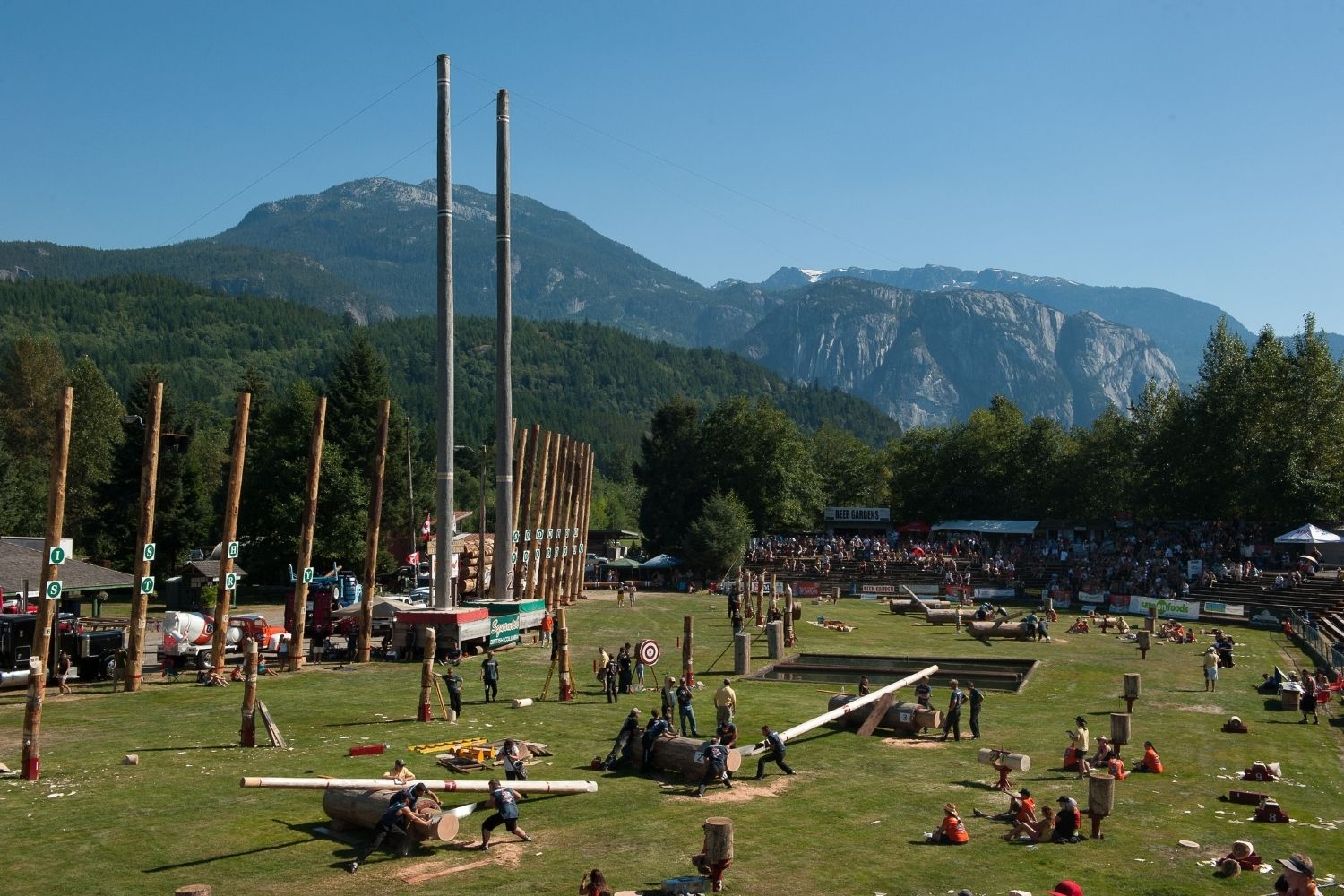 Photo: Squamish Days Loggers Sports Festival
Event are BACK! What an exciting time in the world.
As we progress through Step 3 of the Provincial Government's Restart Plan, this means that events are starting back up again and it couldn't be better timing. As we've been enjoying our newfound freedom to explore and basking in beautifully sunny days, now we can add a line up of fun and fantastic events to our summer roster of things to do.
As with anything this summer, be sure to plan ahead, get there early and respect others around you. It's been a busy summer and we want to keep making the most of it with smiles on our faces!
Here's a quick round up of events that are on in Squamish for the remainder of summer 2021:
Image: @tiffanyengel
Presented by the Downtown Squamish BIA, the Squamish Mural Walk is a free, year-round self-guided tour of the 20+ murals in Downtown Squamish which includes new and existing murals.
This year there are SEVEN new mural installations that were painted during the 'Big Paint Weekend' earlier in August. Grab a map and explore all of Squamish's wonderful street art, it's a great way to spend the day.
Image: Wind Festival of the Arts
The Squamish Wild Festival for the Arts in an annual celebration of arts, culture, and community.  Join in on the fun with hands-on workshops, guided tours, musical performances, and cultural celebrations. Squamish Wind Festival for the Arts is the largest festival produced by the Squamish Arts Council, a not-for-profit event that cultivates community spirit and accessibility to everyone.
Sign up for workshops such as working with clay, creating wreaths and flower crowns, as well as educational workshops about the origins and history behind the traditional Salish art form of wool-weaving, First Nation cedar weaving, and drum-making.
On from August 9th to August 15th, 2021
August 27th to 29th marks the inaugural Squamish International Film Festival (SIFF).
Join them at the Squamish Valley campground for an open-air movie event featuring film, music, games, vendors, food, and performance art. Get to know their SIFF nominations at their SIFF Q&A events. 
Showcasing both Canadian and International talent, SIFF celebrates the art of filmmaking and awards the creators behind the scenes. The festival is an all-ages event with categories directed to independent films and the unseen stories they've shared. 
Image: Quest University
Enjoy some of your favourite movies under the stars this summer with Quest Summer Movie Nights. Hit up the snack concession and get FREE bottomless popcorn. Be sure to hit the link to book your spot in advance. Bring a blanket and cozy up under the night sky as you watch popular movies.
Movies start at dusk, seating opens one hour prior. Please check eventbrite link for exact start times, as start times may move to match sunset hours
Thursday, July 22nd - Pirates of the Caribbean 
August 5th - Iron Man
August 19th - Monster University
September 3rd - La La Land
Image: Joey Armstrong
Recognized by The Vancouver Sun as one of BC's Best Farmers' Markets, the Squamish Farmers' Market is a local essential and a definite must on your list of Saturday to-dos. Here, you'll find more than 60 vendors selling a wide selection of local produce, eggs, cheese, and artisan goods.
The Squamish Farmers' Market takes place at the corner of Cleveland Avenue and Victoria Street every Saturday through to December 11th, from 10AM to 3PM.
Image: Britannia Mine Museum
Come and check out the Museum's newest exhibit, which examines how vital copper is, both in our devices and in our bodies. The exhibit traces the use of copper in ancient civilizations, its contemporary place in the high-tech devices that fill our world, and how the mineral is used today to help stop the spread of harmful bacteria.⁠
⁠
Running until September 7th, you'll find Connected by Copper: From Cells to Cellphones in the Machine Shop. ⁠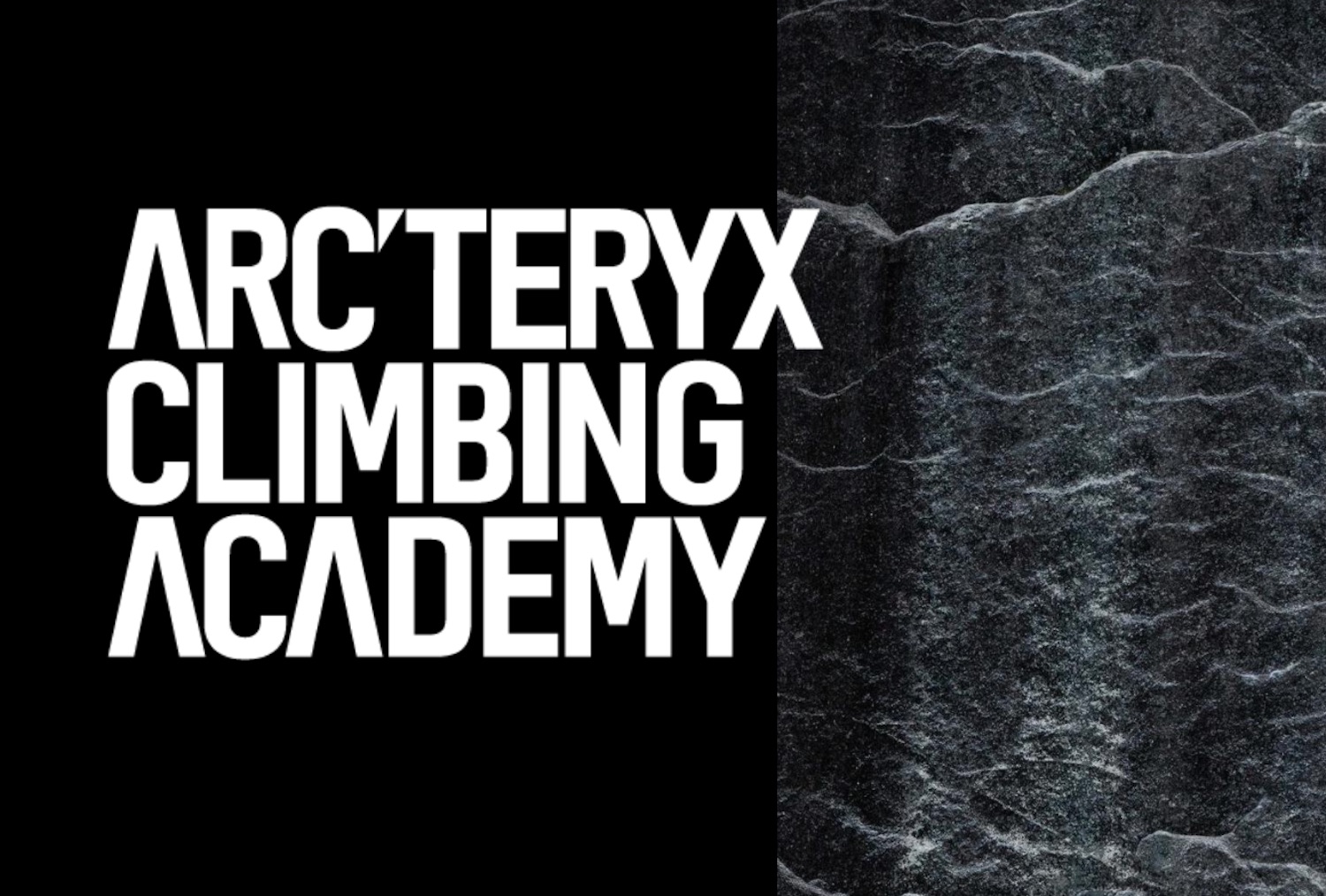 This year, the structure of the 2021 Climbing Academy will walk the line of physical and digital to cater to those in the local and surrounding areas of B.C., as well as those who aren't able to join in physically. Through both their online programming and in-person curated clinics in partnership with Canada West Mountain School, they will continue to offer a diversity of learnings for the climbing community so everyone can continue to learn in a safe and responsible way. 
Image: Squamish Days Loggers Sports Festival
What started out in 1957 as a friendly competition among loggers is now an action-packed long weekend full of strength, skill and speed. Squamish Days Loggers Sports is an event that has become an annual ritual and an important reminder of Squamish's logging past. The festival is jam-packed with family-friendly activities along with world-class Loggers Sports Shows that attract competitors from all over. This event showcases not only Squamish's rich heritage, but also, it's strong and vibrant community spirit. 
This year's festival will be on a smaller scale, but we are thrilled to see its return in 2021. Save the date- September 18th-  and stay tuned for more information and get ready for some action! For more information visit squamishdays.ca
Image: Britannia Mine Museum
The Britannia Mine Museum's annual arts and crafts event returns bigger and better than ever this year! This event celebrates artists and craftspeople who use materials extracted from the earth, including sculptors, metalworkers, jewellers, and painters. 
Head over to the Britannia Mine Museum on Saturday, September 18th to see artists from across British Columbia demonstrate, display and sell their craft. Watch as artisans create copper jewellery, pottery and gemstone art inspired by the Pacific Northwest. 
Image: Sea to Sky Gondola
Every week for the rest of the summer you'll discover an array of events happening at the Sea to Sky Gondola. Try out their Yoga Flow, Revive and Restore or Mindful Yoga classes, head up on Friday or Saturday evenings for Sunset Tours (40% off after 4pm) or experience their Interpretive or Family tours.
Please Remember . . .
Stay home if you have any symptoms of COVID-19 and get tested- however mild your symptoms seem. 
Continue to practice physical distancing wherever possible.
Mask wearing is recommended in indoor public spaces for all people 12 and older who are not yet fully vaccinated.
Wash your hands often.
Squamish's Fire Danger Rating is currently extreme. Please dispose of cigarette butts appropriately. Report wildfires by calling 9-1-1.
Keep your dog on a leash at all times if you are at a dog-friendly event.
Please take your garbage with you or dispose of it properly, let's keep Squamish clean for everyone to enjoy.