Explore Squamish - October 01, 2019
Squamish Hot Chocolate Festival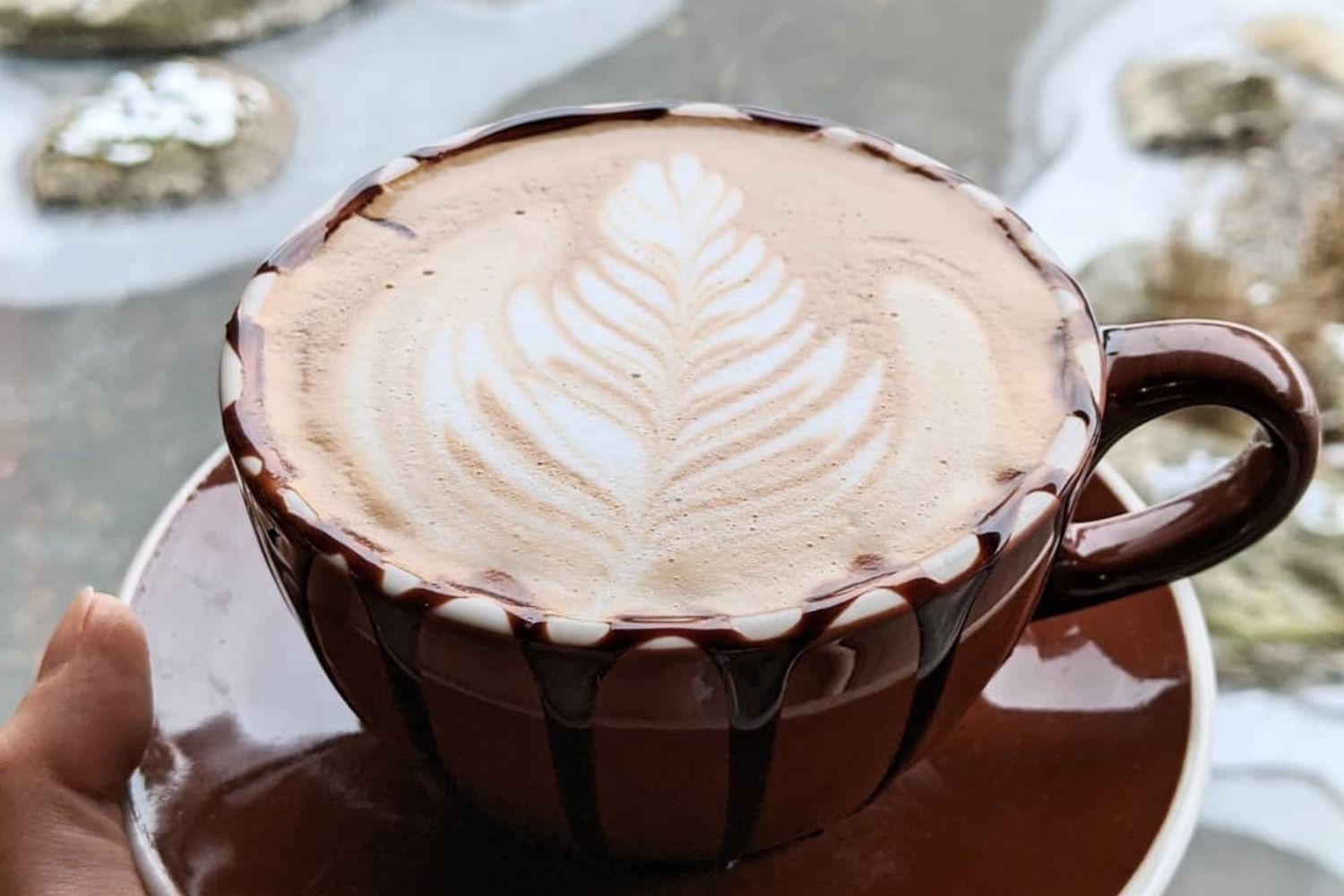 Photo: Caffe Garibaldi
They say that chocolate is happiness that you can eat – but what about if you drink it?
From February 1st to 14th, 2021, get ready to dive deep into the tantalizing world of delicious hot chocolate! The inaugural Squamish (Sḵwx̱wú7mesh) Hot Chocolate Festival will see our finest local coffee crafters as they each create a unique hot chocolate and dessert pairing that will tempt your taste buds and awaken your senses.
Be sure to make the rounds and visit each locale, sipping and appreciating each divine hot chocolate for its presentation, flavour, creativity and overall appeal. In the end, the only judge in this devilishly decadent experiment is you. 
Participating Businesses:
Milk Chocolate Hot Chocolate Bomb with Gluten-Free Chocolate Caramel Bomb. (Gluten Free version available)
Hot Cha-Cha-Cha Horchata Chocolate with Mexican Wedding Cookie & Mango Horchata Chocolate Bark. (Gluten Free / Vegan version available)
Lavender White Hot Chocolate topped with edible Copper with a New York Cheesecake.
Nutella Hot Chocolate with Hazelnut Brandy Truffle.
Tonka Bean infused White or Dark Hot Chocolate with XOCO Tonka Bean Painted Caramel Chocolate. (Gluten Free / Vegan version available)
Coco Caliente with White Chocolate and Lemon Cranberry Cookie
Cakewalk Hot Chocolate - Black Forest Hot Chocolate with Dark Chocolate Sauce &  Raspberry Coulis topped with shaved Dark Chocolate & Whipped Cream with a L'il Chef Bistro Raspberry Brownie. (Dairy Free version available)
Unicorn Hot Chocolate with Whipped Cream and Unicorn Sprinkles, served with White & Ruby Red Rocky Road and Mini-Homer Donut.
Hot Gelat and L'il Dolces- Chocolate Gelato blended with Hot Cocoa paired with Italian Almond Meringue Cookies. (Gluten Free / Vegan version available)
1914 Coffee Co.
Orange & Toffee Hot Chocolate topped with Skor Bar Crumble with a banana vanilla cupcake.
The Green Moustache
Salted Caramel Cardamom Hot Chocolate with Salted Caramel Stuffed Chocolate Chip Cookie (Gluten Free & Vegan)
The Green Olive
Ciocolata Calda (thick creamy foam with European Chocolate) with Homemade Marshmallows and Chocolate Salami. (Gluten Free / Dairy Free version available)
The Ledge
Rosemary Hot Chocolate paired with a French Palmier
Milky or dark, white or all the colours of the rainbow, pinnacles of whipped cream or foamed to perfection, we can't wait to taste each location's dreamy confectionary concoctions.