Squamish Grom-Friendly Bike Parks
Posted on: March 6, 2022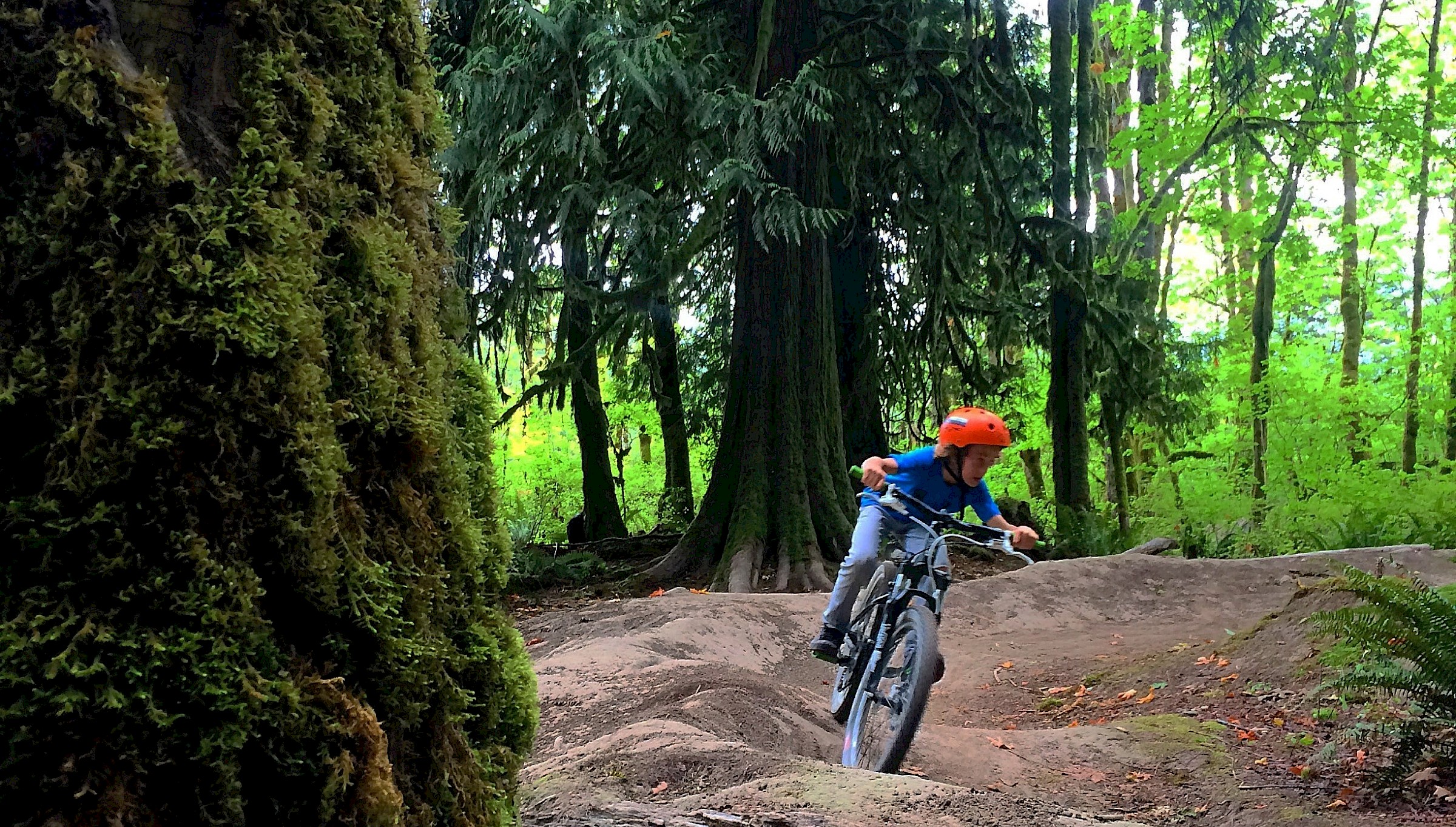 Squamish Grom-Friendly Bike Parks
Squamish is jam-packed with kid-accessible trails, but when groms are first starting out, or trying to work on their skills, some may find full-blown trails a tad daunting. Bike parks can do wonders for their confidence and achievements, and Squamish is home to two of the best grom-friendly parks around. As an added bonus once when they finish riding for the day there is even a space to spread out for an afternoon picnic.
Skills training day, for the training partners. #kidsonbikes #squamish #brennanpark #skillspark #tinyriderbigride #mtb
SORCA Bike Skills Park
The SORCA Bike Skills Park is currently closed for a comprehensive rebuild. Following the completion of the ugrades, the park is due to reopen in September 2023.
Developed and maintained by the SORCA (Squamish Off-Road Cycling Association), the SORCA Bike Skills Park is an excellent place for groms to hone their skills in a safe environment.
The park is located next to the Brennan Park Recreational Area and is the neighbour to a large green field and wooded area well suited for family lounging once playtime is over. Features in the park are rated from green to black and all have ride around options to keep riding stress-free. Though it is not required, users are encouraged to buy a yearly SORCA trail pass ($15) to help fund future maintenance.
Park Features include:
Pump track
Single track loop
Drops
Skinnies
Beginner jumps
This is right behind my tent. Resisting the temptation to ride it. A) I have no excess energy and B) I don't want to injure myself. Two more days to go. @bcbikerace #thatviewthough #pumptrackgoals #outsideisfree A post shared by Jennifer Purcell (@pinkmtbr) on
BMX Park
The BMX Park is part of the SORCA Skills Park and which is currently closed.
Located within walking distance of the SORCA Bike Skills Park, the Squamish BMX Park is situated between Brennan Park and the Kinsmen Campground. Kids are welcome to enjoy the park, and it is common to see a range of users from two-year-olds just learning how to balance on their bikes all the way to experts enjoying the track.
Track features include:
Straights
Berm turns
Rollers
Rhythm sections
Tabletops
Places to Gear Up
Evan is ready to rip! #squamishbiking #startemyoung #shredder
Kid's Rentals
For those new to the sport and for kids who have outgrown their current bikes, rental options are available at Flying Spirit Rentals at Dialed In Cycling. Flying Spirit Rentals offers hard-tail bikes for kids ages 5-12, and full suspension bikes for kids 12-14. They also rent bike chariots, helmets and gloves.
Kid's Bike Shops
Hard-tail and full suspension kid's bikes and all the related gear are also available for purchase at Corsa Cycles. Brands available are Devinci, Spawn Cycles for Kids, Rocky Mountain and EVO. SORCA trail passes are sold here.