Squamish Bike Guide: Valleycliffe Zone
Posted on: August 10, 2020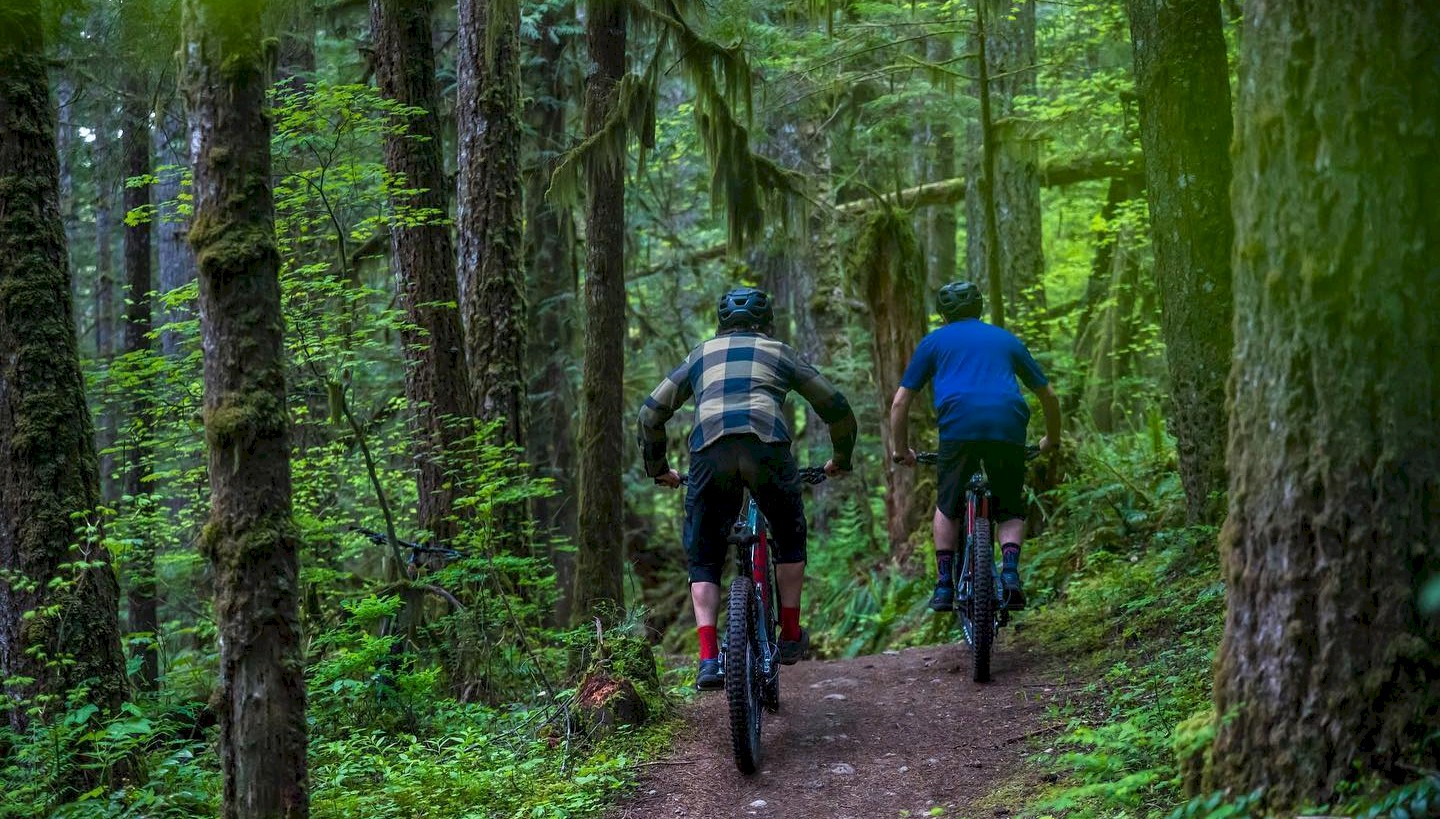 Revered for our singletrack, Squamish hits the mark for exceptional mountain bike trails. Full of loamy descents, plenty of berms, aggressive kickers, granite slabs, and so much more, our forests were fabricated with mountain bikers in mind. With four distinct areas to ride; Valleycliffe, Diamond Head, Alice Lake & Garibaldi Highlands and Brackendale & Cat Lake, there are hundreds of trails to explore.
Valleycliffe Zone
This area is located in the south of Squamish and offers a network of intermediate to expert singletrack trails. The majority of the trails here are cross country with some advanced to expert descents. This area is not very well signed, so be sure to bring a map/guidebook or the APP with GPS along. Entry points to this trail network include Farside, S&M Connector and Endo.
Parking
Street parking is available on Westway Ave. The trailhead to enter the zone is located on Westway Ave and Cherry Drive. Please respect the local residents and neighbourhoods and park in designated areas.
Signature Trails & Routes

Photo: @sauceofchaos
Must-Do Intermediate Trails
Farside
A bumpy, bidirectional trail that can be ridden up to reach Fartherside or ridden down for a steep and technical descent. The shady trees provide good shade protection and make this trail a safe haven from the rain.
Fartherside
A cross-country, mountain bike trail through an alley of ferns and deciduous trees. The terrain is littered with ferns and rocks, making for an interesting, technical ride. The trail is often included in local races.
Endo
A quick descent trail that can be ridden to get back to your car on Westway Ave. Bikers can also use this as a climb trail to access the Valleycliffe zone.
Meet Yer Maker
One of Valleycliffe's best singletrack trails offering a little bit of everything from loam, to rocks to small rock faces. A good intermediate trail to practice skills for Squamish riding.
Recommended Intermediate Route
1. Endo – S&M Connector – S&M Reroute – Hairy Bomber – Spenser's Big Gay Ride – Seven Stitches – Summer's Eve
2. Stawamus Dike – Mammquam FSR – Powerhouse Access Road – Connector – S&M Connector – Sweeter the Barry – Meet Yer Maker – The Graduate – 3 Virgins – Seven Stitches – My Trail – Endo
Must-Do Advanced Trails
Mountain of Phlegm
A singletrack trail that weaves around tight trees and over rocks, stumps, roots and rock slans. The frequent turns will keep your speed at bay as you help you concentrate on what lies ahead.
Rampage
This trail starts from the top of Cougar Ridge and offers epic views of the Stawamus Chief and all of Valleycliffe. There are some challenging ups and downs with several steep sections, but the riding is good and features some spots to take a break.
Silver Spoon (Double Black)
A short trail with a very high rating. This challenging decent includes big drops with plenty of air, and several bridges, gaps and rock faces. It is recommended to scout the trail before descending.
Recommended Advanced Route
Endo – Access – Pipe Trail – To the Dogs – Doggie Style – Mountain of Phlegm – Summer's Eve – My Trail – Endo
Find more trail resources on Trailforks.ca, Trailmapps.com and Ridespots.com.

Nearby Apres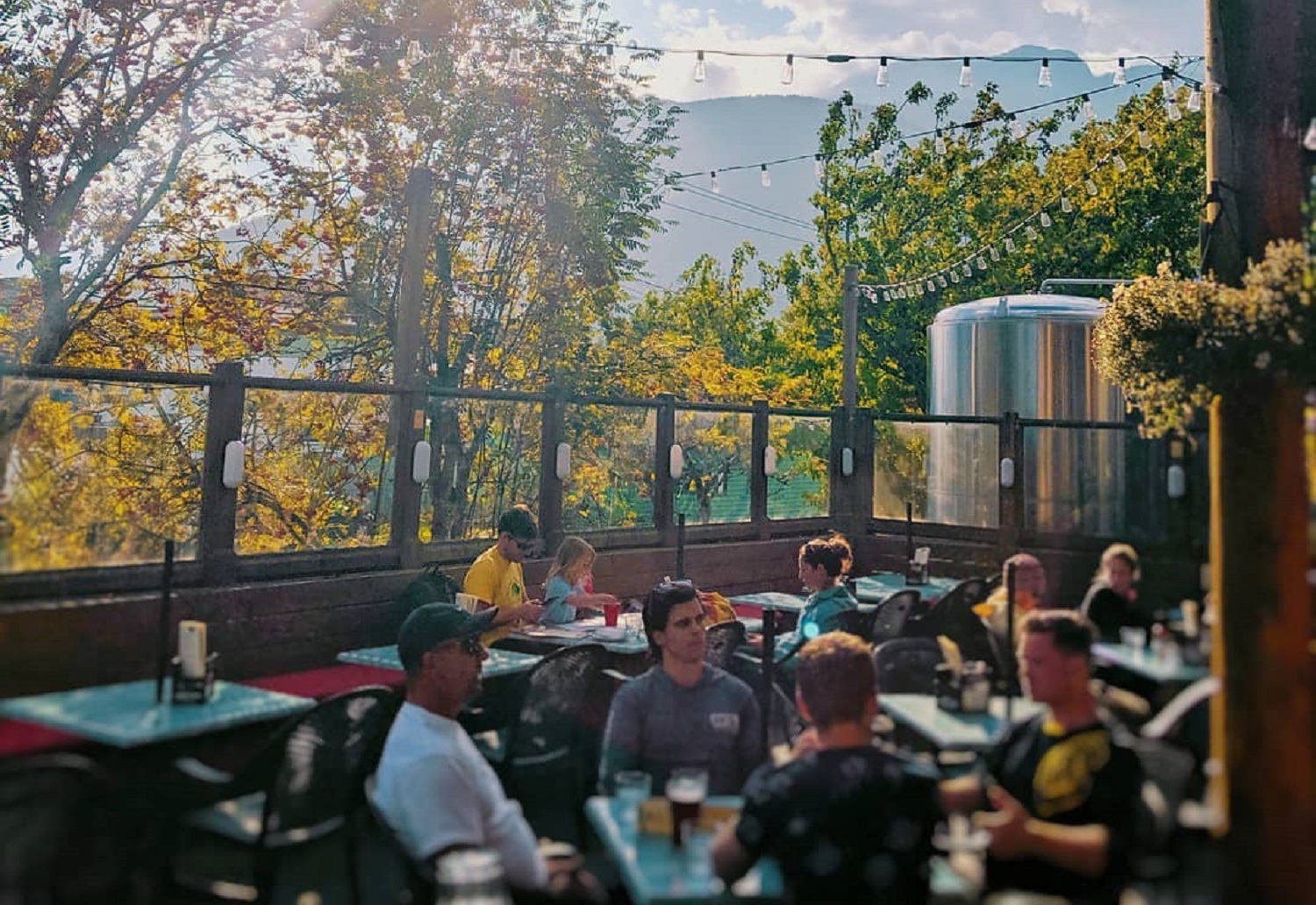 Earn Some Trail Karma
Countless hours of sweat, muscle and machinery go into maintaining the incredible network of singletrack and multi-use trails in Squamish to ensure your rides are always too much fun! Give back to the trails by becoming a Squamish Off-Road Cycling Association (SORCA) Trail Supporter or a SORCA Member.
Downloads