Squamish Bike Guide: Diamond Head Zone
Posted on: August 13, 2020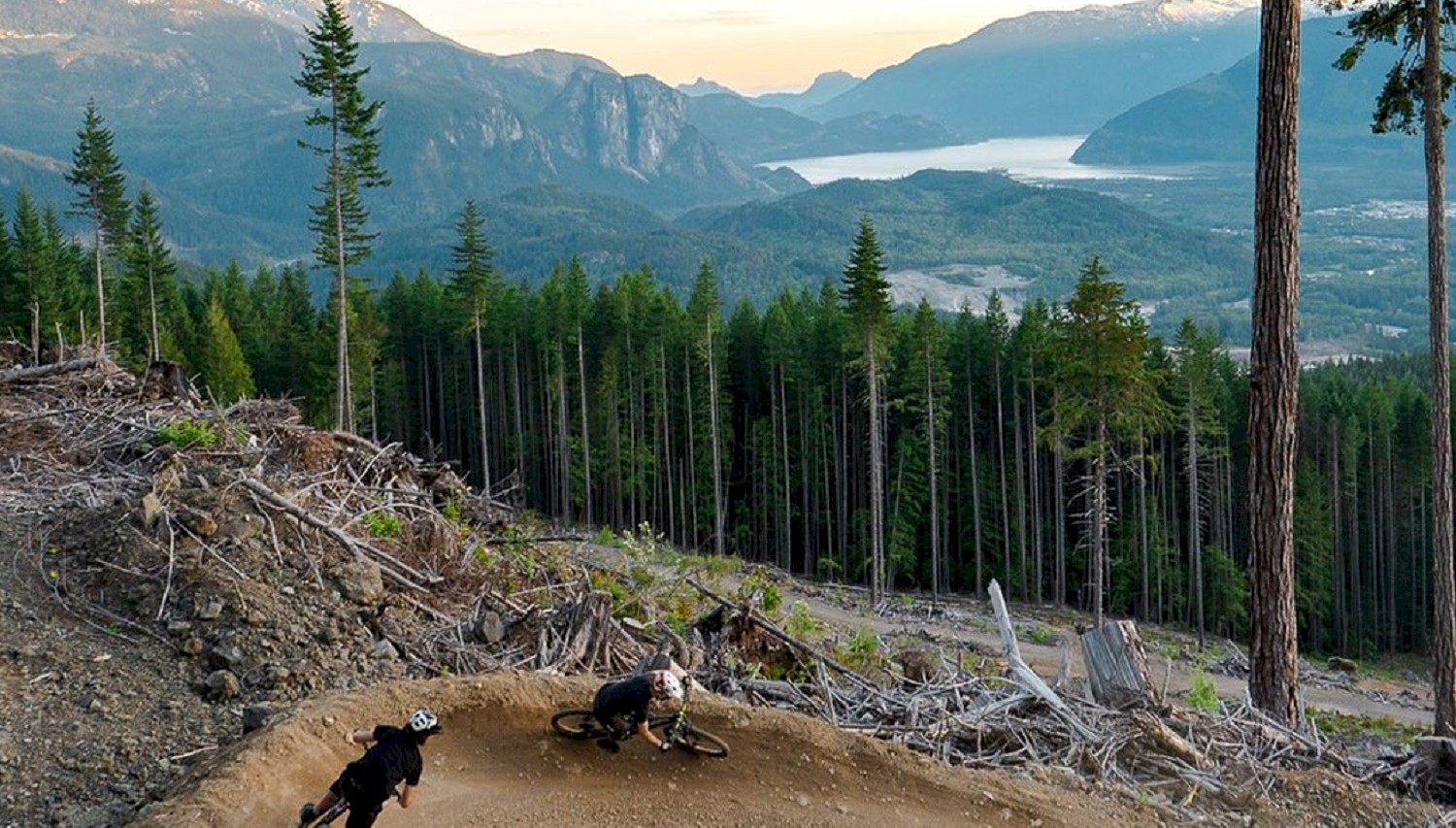 Squamish Bike Guide: Diamond Head Zone
Revered for our singletrack, Squamish hits the mark for exceptional mountain bike trails. Full of loamy descents, plenty of berms, aggressive kickers, granite slabs, and so much more, our forests were fabricated with mountain bikers in mind. With four distinct areas to ride; Valleycliffe, Diamond Head, Alice Lake & Garibaldi Highlands and Brackendale & Cat Lake, there are hundreds of trails to explore.
Diamond Head Zone
This area is located above Quest University along the Garibaldi Park Forest Service road above the Garibaldi Highlands subdivision. It is one of the best-known areas for riding in Squamish, made famous by the construction of the popular trail Half Nelson. There is a massive variety of trails in this area with easy access to an enormous network. All varieties from flow to technical to steep and gnarly can be found here. There are three main arteries to access the trails here: Legacy Climb (Stl'lhalem Sintl'), Ring Creek Access Road and Garibaldi Park Road.
Parking
Parking, as well as bike tools and a porta-potty, can be found at the Squamish Adventure Hub located on Garibaldi Park Road above Quest University. Secondary parking is available a bit farther up the Garibaldi Park Road at the bottom of Half Nelson near the Ring Creek Access Road. Additional parking can be found around Quest University and the surrounding neighbourhood. **Please obey all street parking signage.**
Corners with a view in the Diamond Head Zone | Photo: @goose_liver_pate
Signature Trails & Routes
The trails in this zone are intermediate to difficult. For those looking to do a bike packing trip, the trail to nearby Elfin Lakes in Garibaldi Provincial Park is a long but rewarding ride. The return distance is 21km but feels longer due to the rocky terrain. The trail is usually clear of snow by mid-July.
Smiling on the Elfin Lakes Trail | Photo: @sarahwestfield
Must-Do Intermediate Trails
The crown jewel of the Diamond Head Zone. Designed for any skill level this beginner/ intermediate/ advanced trail is essentially a 3km pump track with ride around features to make the trail suited to every ability.
Riding down Half Nelson | Photo @danielomearaa
A flowy trail that can be connected in three parts to create a 2.2km ride with over 200m of fun descent. This trail features a heavy dose of the singletrack for which Squamish is renowned.
A cross country trail with plenty of ups and downs and rooty features. There is an upper and lower section of this trail that connect for nearly 3km of fantastic riding.
Recommended Intermediate Route
Stl'lhalem Sintl' – Half Nelson – Pseudo-Tsuga - Part 1, 2 & 3
Must-Do Advanced Trails
This must-do trail literally crosses overtop of Half Nelson on a bridge overlooking the trail below. Prepare for a bumpy ride full of roots and small bridge crossings. A good entry trail to advanced riding.
A slice of everything. The thin singletrack trail is rocky, rooty and loaded with fun times. There are occasional granite slabs, wooden bridges and winding corners to slow you down. Links well with Half Nelson.
One of Squamish's most beautiful hand-built trails featuring rock slabs, loamy dirt set in a spectacular rainforest setting. The surrounding trees are bursting with colour, and moss-covered earth surrounds the trail.
Recommended Advanced Route
Garibaldi Park Road – Operation Panda Climb – Stl'lhalem Sintl' – Angry M – Half Nelson – Garibaldi Park Road
Find more trail resources on Trailforks.ca, Trailmapps.com and Ridespots.com.
Nearby Apres
Alice & Brohm
Celebrate your ride with an afternoon ice cream at Alice & Brohm. Located at the Squamish Town Hub just a short pedal downhill from the Diamond Head area. You can ride to the front counter and order a swirl of delicious real fruit flavours from the saddle of your bike! ​​
Celebrating a great day mountain biking culture at Alice & Brohm | Photo: Alice & Brohm
Cloudburst Cafe
Recharge over a cup of coffee on the sunny outside seating area or inside by the window. The cafe always has a variety of nutritious baked goods to get you back on your feet after a long ride.

The Locavore Bar + Grill
Voted one of BC's best mobile eateries by British Columbia Magazine, The Locavore Bar + Grill is a Squamish favourite serving up fresh foods with all the fixings. Their menu features an array of sandwiches and wraps. Permanently located at the Squamish Town Hub, you can bike to this fab lunch spot from the bottom of Pseudo-Tsuga in under 20 minutes.
Ordering from the ride up window at Locavore Bar + Grill | Locavore Bar + Grill
Pepe's Chophouse + Seafood
Sit, sip and socialize just a few minutes drive from the Half Nelson parking lot where you can enjoy a sophisticated post-ride meal. Featuring steaks, seafood and craft cocktails, visit local's favourite Pepe's Chophouse + Seafood, open daily from 5-10PM.

Squamish Valley Golf Clubhouse
Drive or ride a few blocks from Pseudo-Tsuga to the Squamish Valley Golf Clubhouse, where an inviting atmosphere and fairway views are waiting to welcome you inside. Warning: the daily specials may permanently change your mountain biking schedule.
Earn Some Trail Karma
Countless hours of sweat, muscle and machinery go into maintaining the incredible network of single-track and multi-use trails in Squamish to ensure your rides are always too much fun! Give back to the trails by becoming a Squamish Off-Road Cycling Association (SORCA) Trail Supporter or a SORCA Member.
Downloads