Explore Squamish - May 07, 2018
Mother's Day Brunch & Activities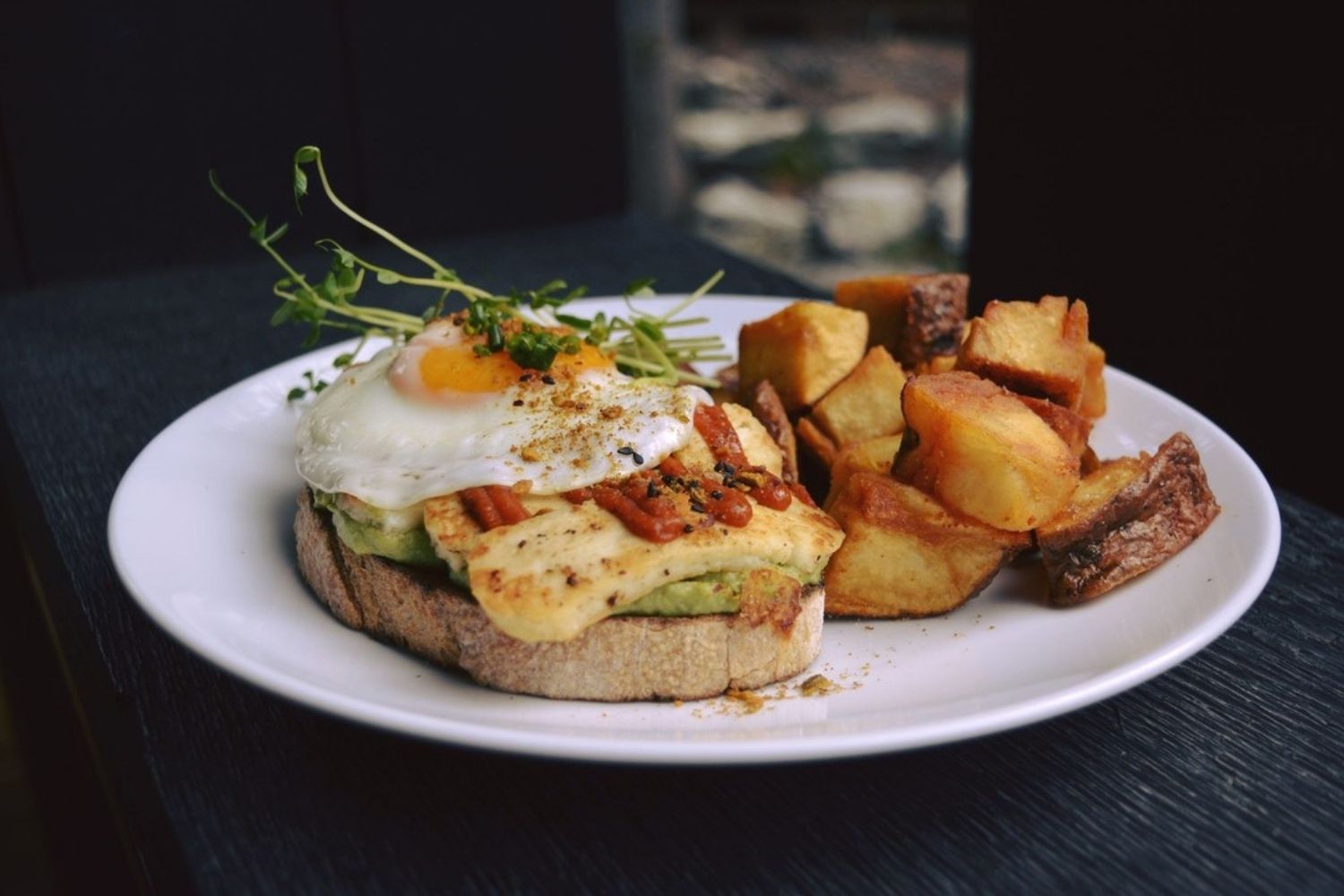 Photo: Fergies Cafe
Mother's Day Brunch & Activities
Mother's Day is synonymous with family brunch and our local restaurants are ready to wow the Mom's of Squamish with a delicious meal. If you haven't already chosen your spot, check out these options and reserve your table.
PS: Don't forget the flowers!
Extra Special Mother's Day Brunch Spots
Mom will love eating her brunch near the babbling waters of the Cheakamus River. This delightful spot tucked away in the Squamish Valley is the perfect start to the day. Dive into divine dishes like their Truffle Mushroom Toast or Brioche French Toast while you relax on their heated patio or in the shade of their black walnut tree.
Mother's Day Special: Prawn and Avocado Eggs Benedict with drink special the 'Mother's Day Mule' - vodka, aperol, lime, simple syrup, topped with ginger beer.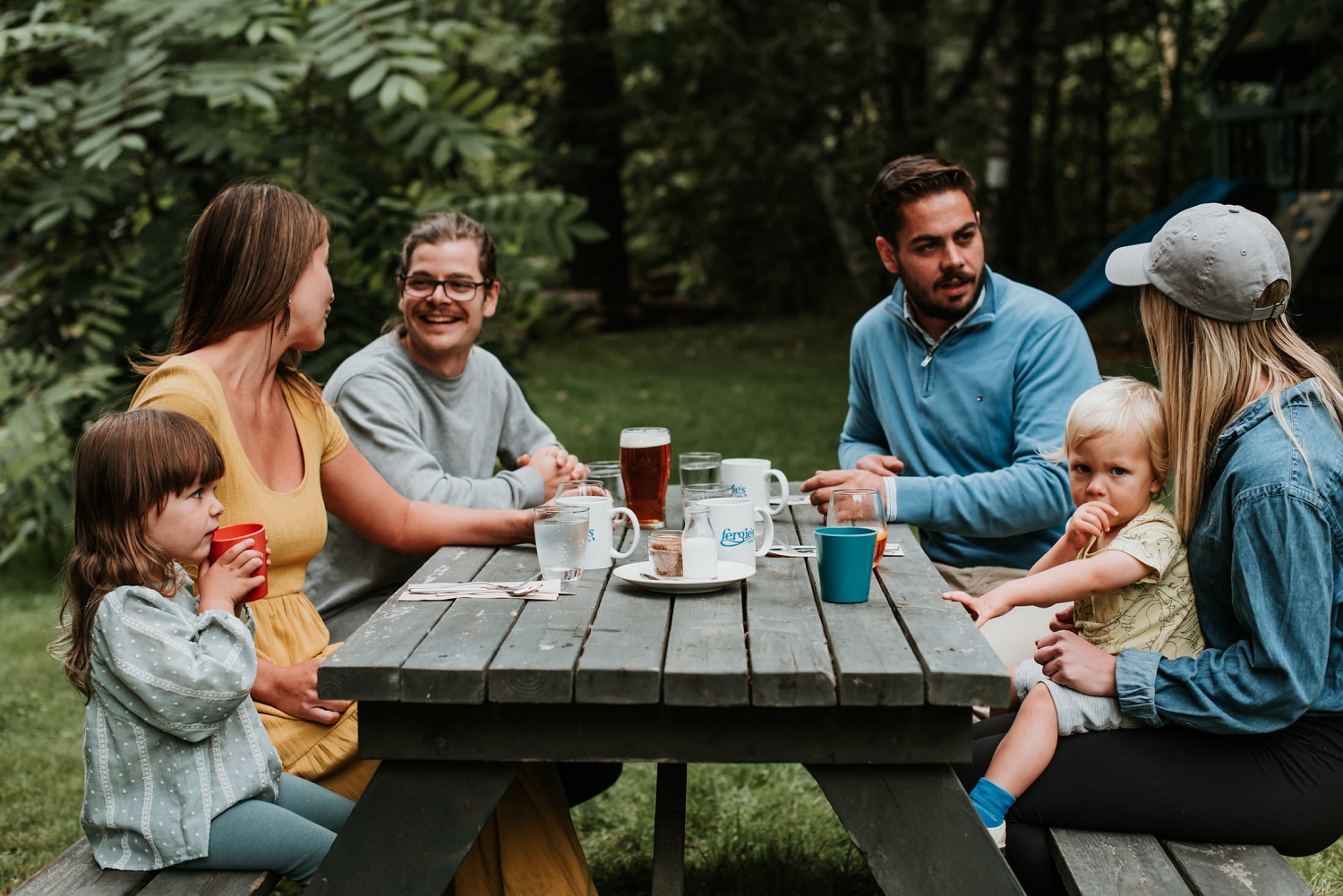 A peaceful outdoor setting perfect for Mother's Day | Image: Darby Magill, Fergie's Cafe
 
Mom will love this full spread of brunch favourites just for her, why not add a glass of celebratory champagne or mimosa to make it just perfect? This year's menu includes french toast, omelettes, breakfast bowls and bennies, all to be enjoyed on their airy patio overlooking the stunning fairways.
 

Brunch with a morning mimosa at Squamish Valley Golf Club | Image: Squamish Valley Golf Club
Take in the lovely views from Norman Rudy's huge patio as you savour a delicious brunch with Mom. Opt for something light like the fresh yogurt parfait or go all out with their cider-braised bacon hash.
Mother's Day Special: Smoked Salmon Benny, Mimosas, Rosemary Grapefruit Mimosa and Empress 75 on special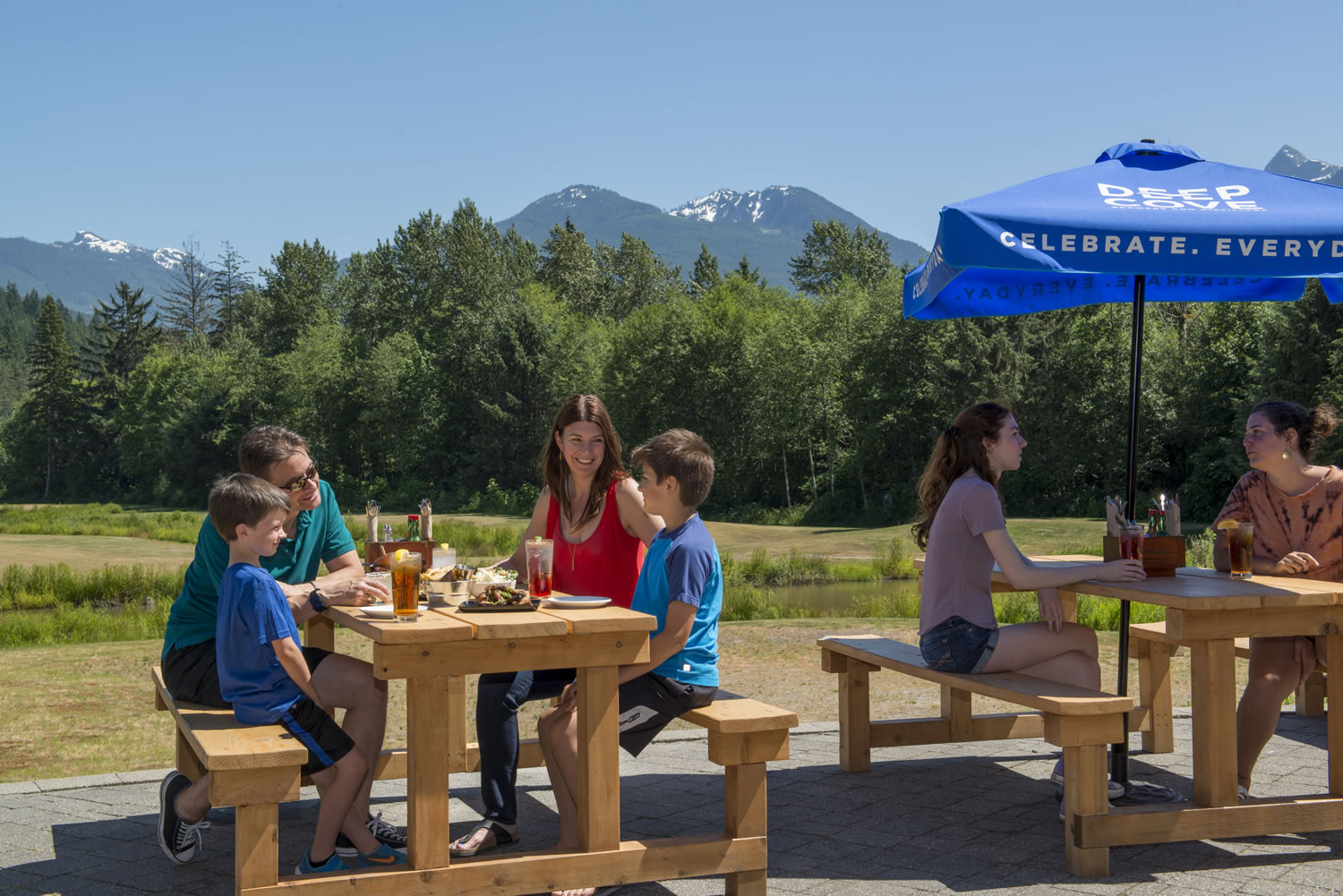 A toast to Mom on the Norman Rudy's patio | Image: Norman Rudy's
 
Enjoy all your favourites including eggs benny, pancakes or even a burger if that's what you're craving! The Crabapple's heated patio is the perfect spot on a rainy Sunday, or order online and grab your order to go.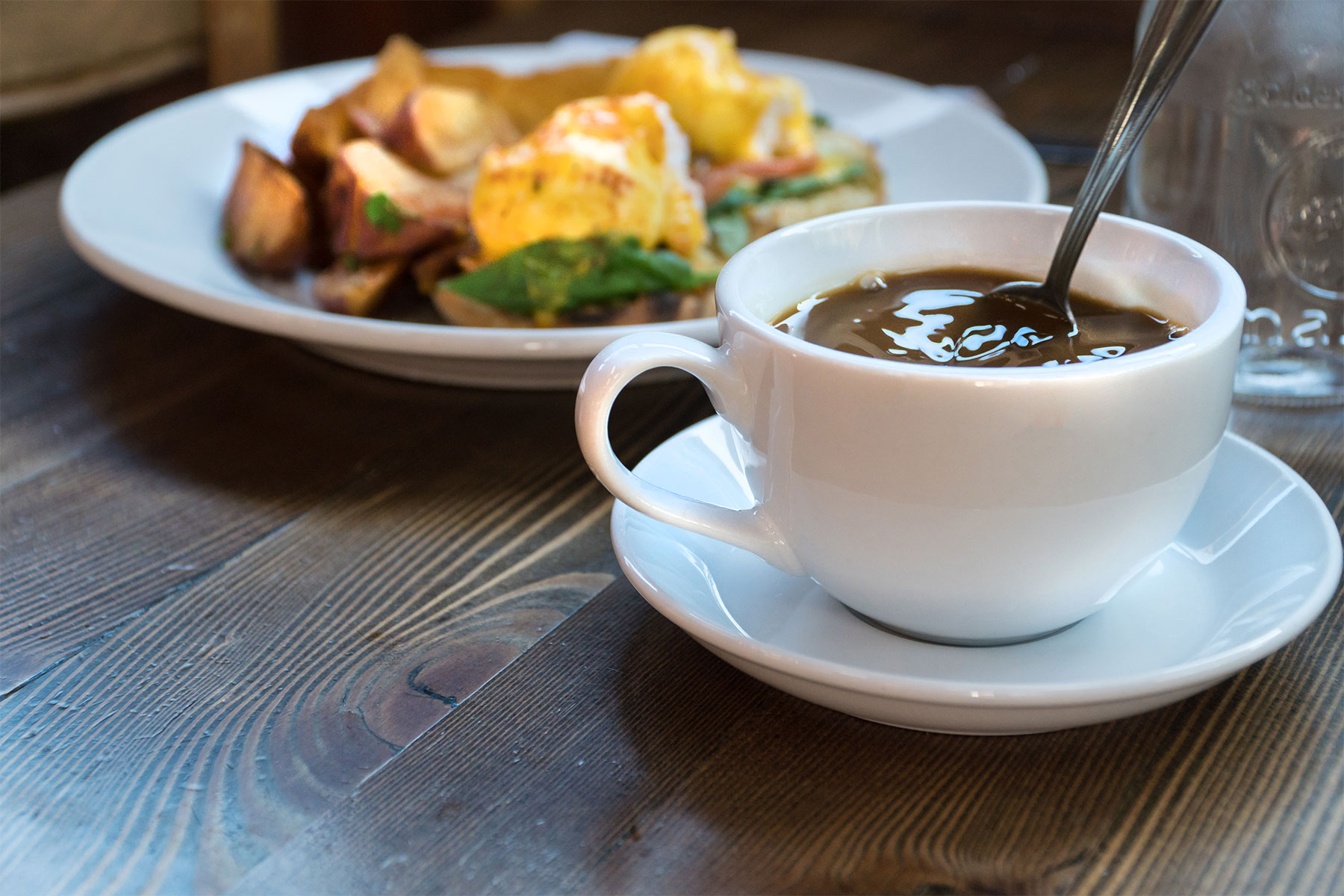 The perfect breakfast spread for Mother's Day | Image: The Crabapple Cafe
 
It wouldn't be Mother's Day without something homemade, and that also applies to what you eat. Lil Chef Bistro's homemade english muffins are the star of their breakfast menu, served with 'stackers', eggs benedict and other menu items. Try to Huevos Rancheros or their hot skillets on their intimate patio to treat Mom to a special brunch just for her.
 
View a Full List of Brunch Spots
 
Mother's Day Dinner
Surprise Mom and treat her to a special dinner this Mother's Day at one of Squamish's most divine culinary experiences. The Salted Vine is offering their 3-Course Price Fix menu featuring items like Mushroom Risotto, Flat Iron Steak and Ricotta Gnocchi. Includes an appetizer, main course and dessert.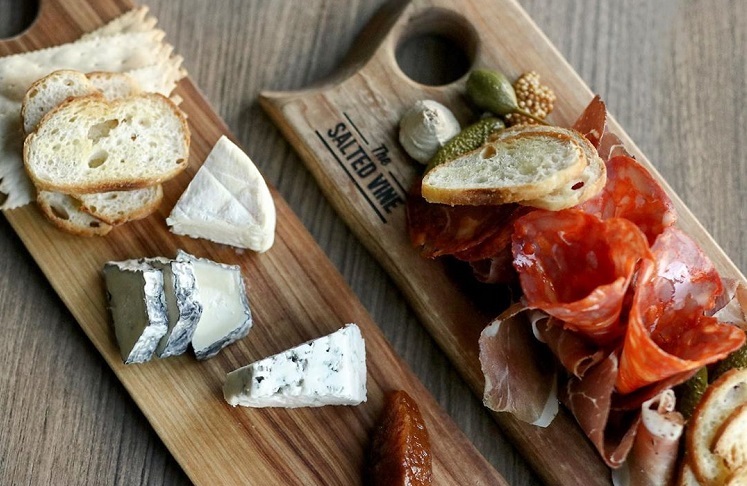 First course charcuterie | Image:  The Salted Vine Kitchen & Bar
Mother's Day Activities
Take Mom on a wet and wild adventure with Canadian Outback Rafting. Book a boat for the whole family for a safe and healthy day on the water. A boat for 4 is just $300 or $400 for a boat of 6 people. Call 1.866.565.8735 or book online using Promocode: BABCHEK
Spend some quality time together on one of Squamish's stunning trails. Choose from a rainforest walk along the Four Lakes Trail (6.5km), a seaside ocean stroll on the Oceanfront Interpretive Trail (2km) or a riverside wander on the Mamquam River Trails (1 - 4km). 
Some years you want to go all out and treat Mom to the experience of a lifetime to show them just how much they mean to you. Why not take her on a flightseeing tour of the Sea to Sky, or even learn a new skill like flying a plane over the coast mountains with Sea to Sky Air.
May is the perfect season to visit one of Squamish's splashy waterfalls. New Moms will enjoy the stroller-friendly access at Shannon Falls Provincial Park while those willing to put some muscle into it will love the viewpoints at Crooked Falls. 
Take Mom on a leisurely stroll around Downtown Squamish, view the Stawamus Chief from the new Mamquam Boardwalk, visit Howe Sound as you walk the Squamish Oceanfront, cross the colourful crosswalk on Cleveland Avenue and snap a photo at the Instagram-friendly "Squamish Wings" on Second Ave. Be sure to stop by Sunflower Bakery & Cafe for one of their special Mother's Day donuts.
Moms work hard and we know they do ALOT of laundry. Why not give Mom a break today and book a full laundry service through The Spot Laundry? Imagine her delight to find all the laundry washed, dried and folded so she can take the day off.
Family fun on the Cheakamus River | Image: Canadian Outback Rafting


 
Taking in the views at the Shannon Falls viewpoint | Tourism Squamish
Squamish Wings Street Art Image:@whatlynnlovesblog