Ski Surrounded by Sea to Sky Views in Squamish
Posted on: October 25, 2019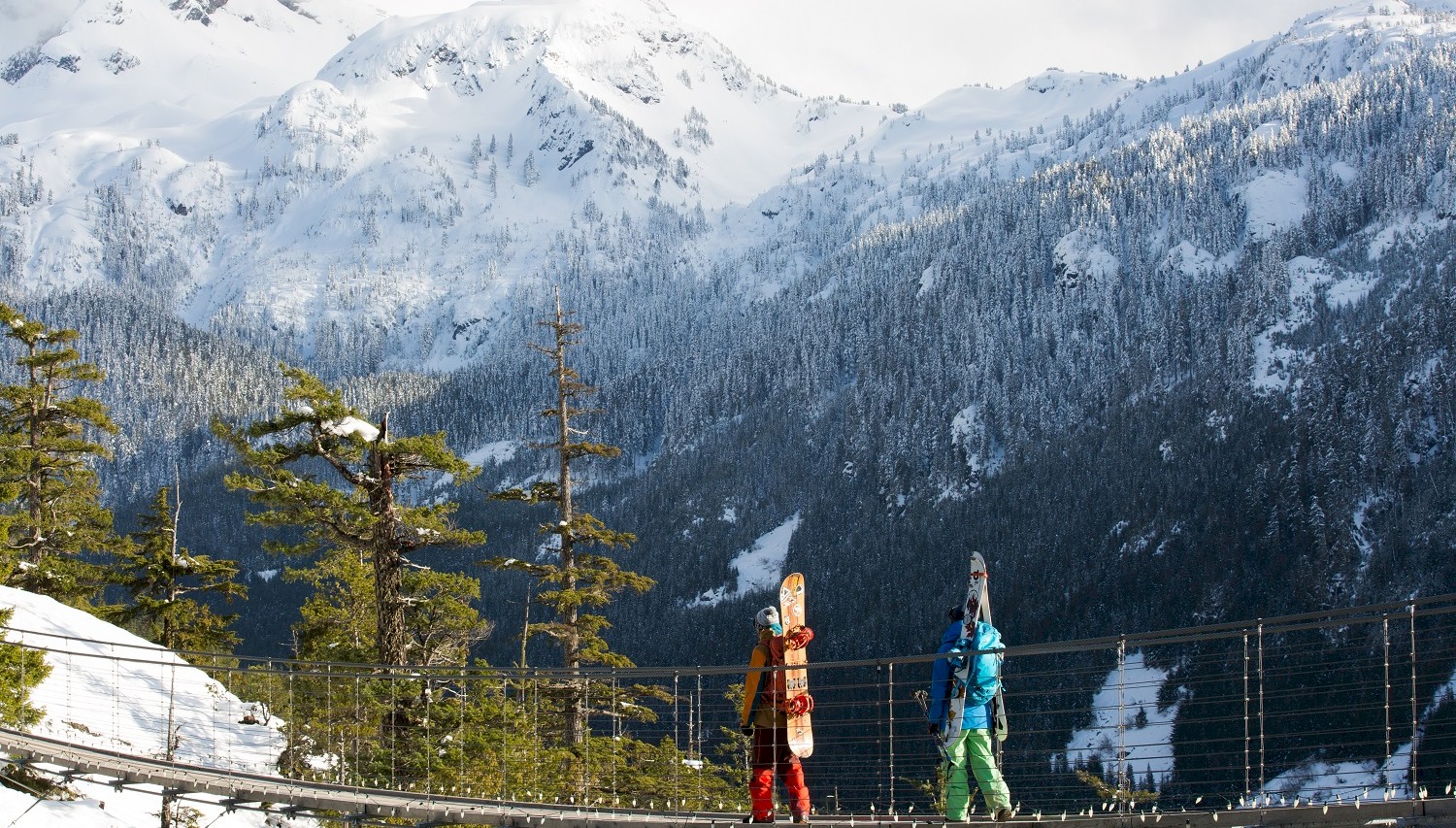 Ski Surrounded by Sea to Sky Views in Squamish
Skip the lift lines and glide your way up Squamish's snow-capped peaks to ski surrounded by the Pacific Ocean and the rugged Coast Mountains. Squamish offers plenty of ski touring destinations, hefty snowfalls and a plethora of terrain suited for beginner to advanced skiers and riders.
Remember that entering into the backcountry means entering avalanche terrain, backcountry users must carry the necessary equipment, have appropriate training and carry a topographic map of the area. Maps are available for purchase from Escape Route, the Squamish Adventure Centre and Valhalla Pure Outfitters. Read on for a list of our favourite places to play this winter.
Where to Go
1. Round Mountain, Garibaldi Provincial Park | Ski difficulty: green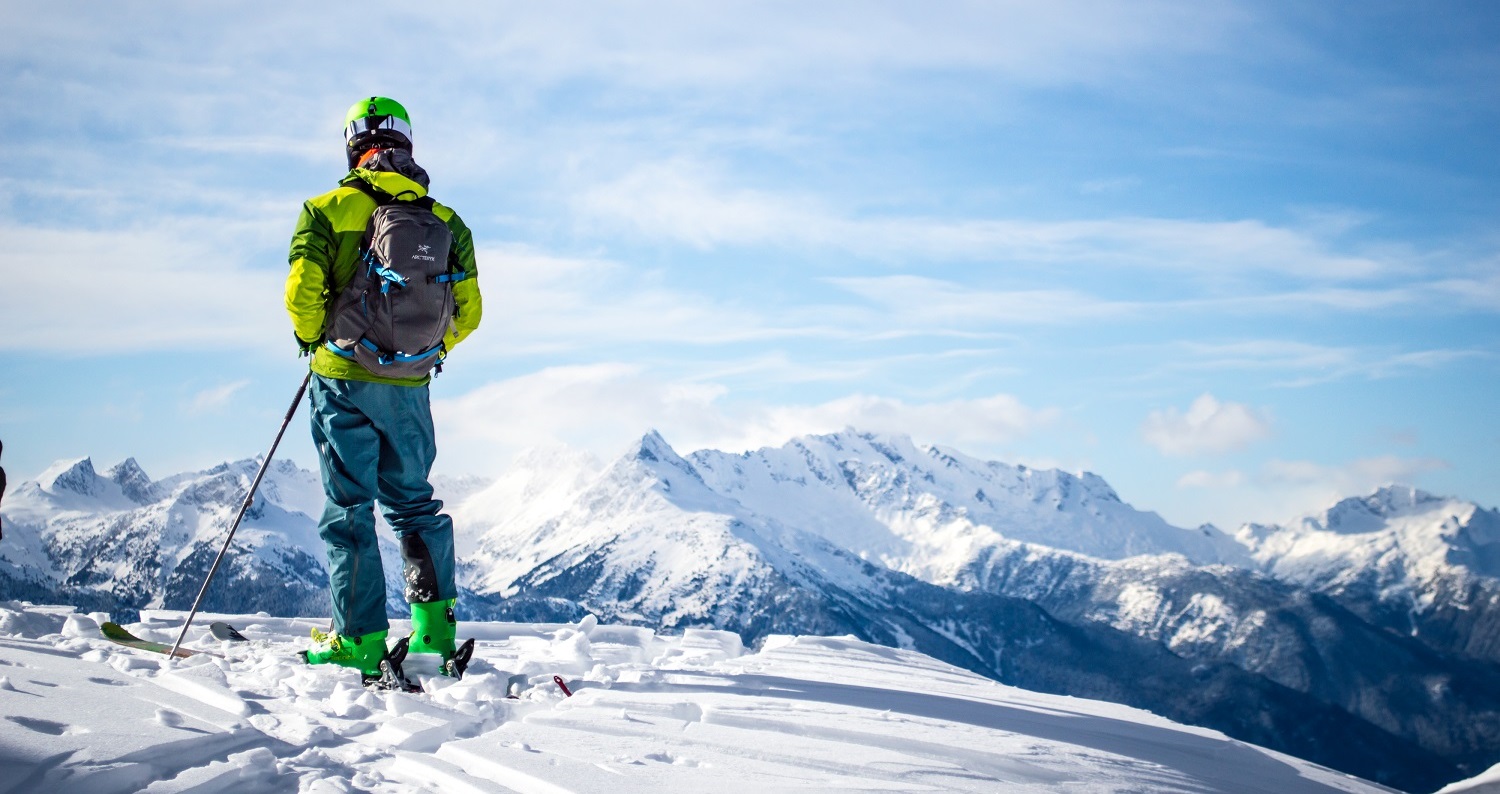 Round Mountain is a mellow peak accessed via the Elfin Lakes Trail in Garibaldi Provincial Park. The skiing at Round Mountain is low angle and perfectly suited to beginners learning the art of skiing powder. To access this area park your car at the Diamond Head Parking lot and skin up the Elfin Lakes Trail past Red Heather Hut (~6km). Shortly after passing Red Heather Hut Round Mountain will come into view on the right side of the trail. To reach the top make your way up the left side of the mountain. Once you return to Red Heather Hut the ski out is the same as the skin in. Other popular ski touring destinations in the park include Paul Ridge, Little Diamond Head, the Gargoyles and Elfin Lakes.
2. Sky Pilot Valley, Sea to Sky Gondola | Ski difficulty: blue-black
From the top of the Sea to Sky Gondola follow the Sky Pilot Valley trail to its terminus. From the end of the marked trail, you will see a large slope between two patches of trees. Skin up through the trees to ski laps back to the Sky Pilot Valley trail or continue higher into the Sky Pilot Bowl to reach more challenging terrain.
3. Gin Peak, Callaghan Valley | Ski difficulty: blue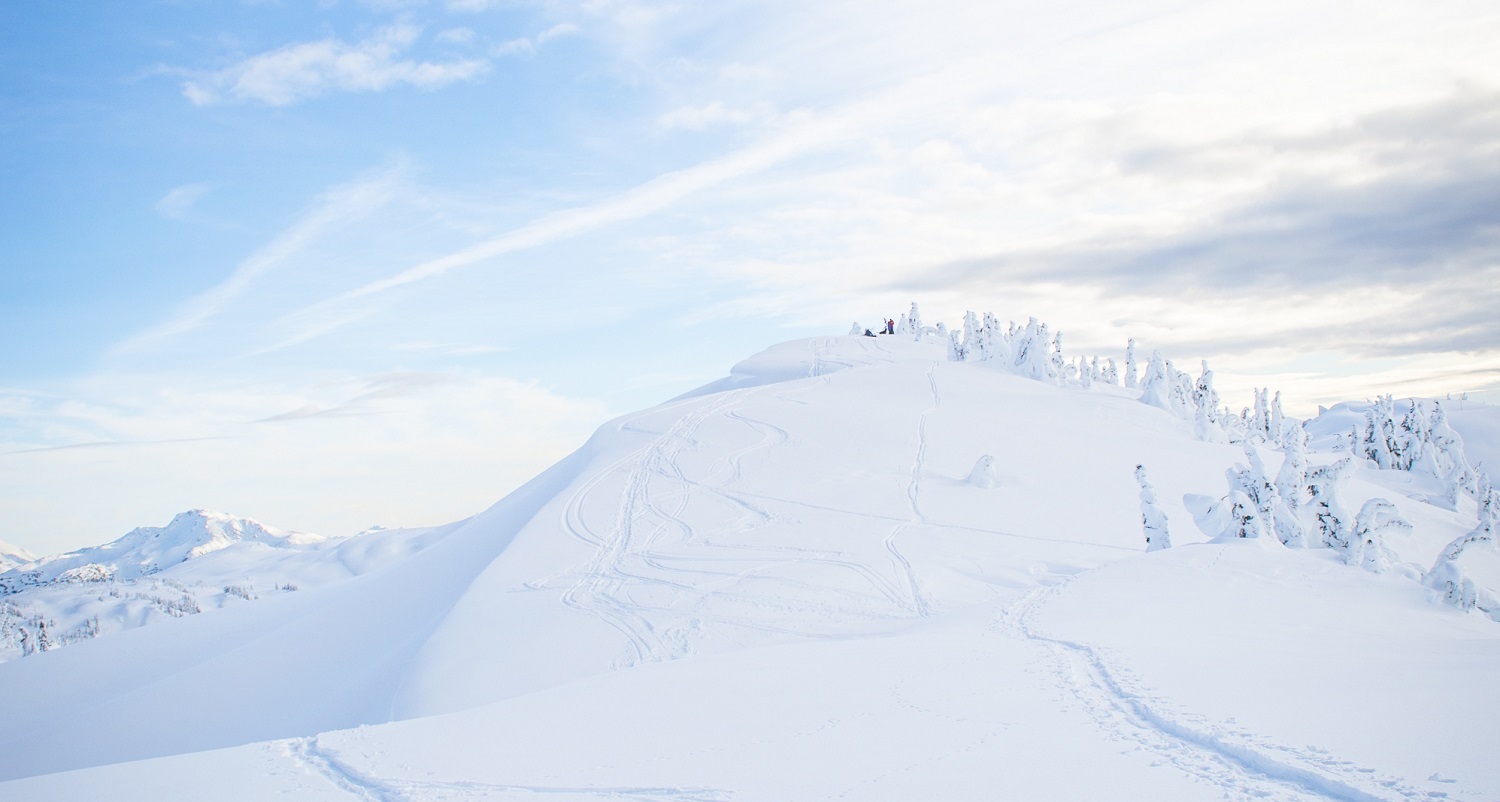 Intermediate skiers can summit Gin Peak in the Callaghan Valley and enjoy a long ski out from the peak to the car. To reach Gin Peak drive 25 minutes north of Squamish to Whistler Olympic Park and park near the Biathlon Range, backcountry access to the park is $15.25 per vehicle. From the biathlon range, follow the marked Hanging Lake Trail to the lake before ascending Gin Peak (immediately right of the lake). From the peak, several ski lines are available; the most mellow follows your skin track before returning to Hanging Lake. For those seeking a longer day, Rainbow Mountain can also be reached from Hanging Lake and offers plenty of ski terrain.
4. Brohm Ridge Area: Snowmobile Accessed Skiing: Green to Black
Sledders can enjoy endless kilometres of snowmobiling and skiing set against the stunning backdrop of Mount Garibaldi. To reach Brohm Ridge, exit the Sea to Sky Highway at the Cat Lake Road exit just north of Squamish. From Cat Lake continue by car to reach the snowline before unloading your snowmobile and sledding the rest of the way up the ridge. The terrain on the ridge varies from easy groomed trails to more technical treed areas.
Go With a Pro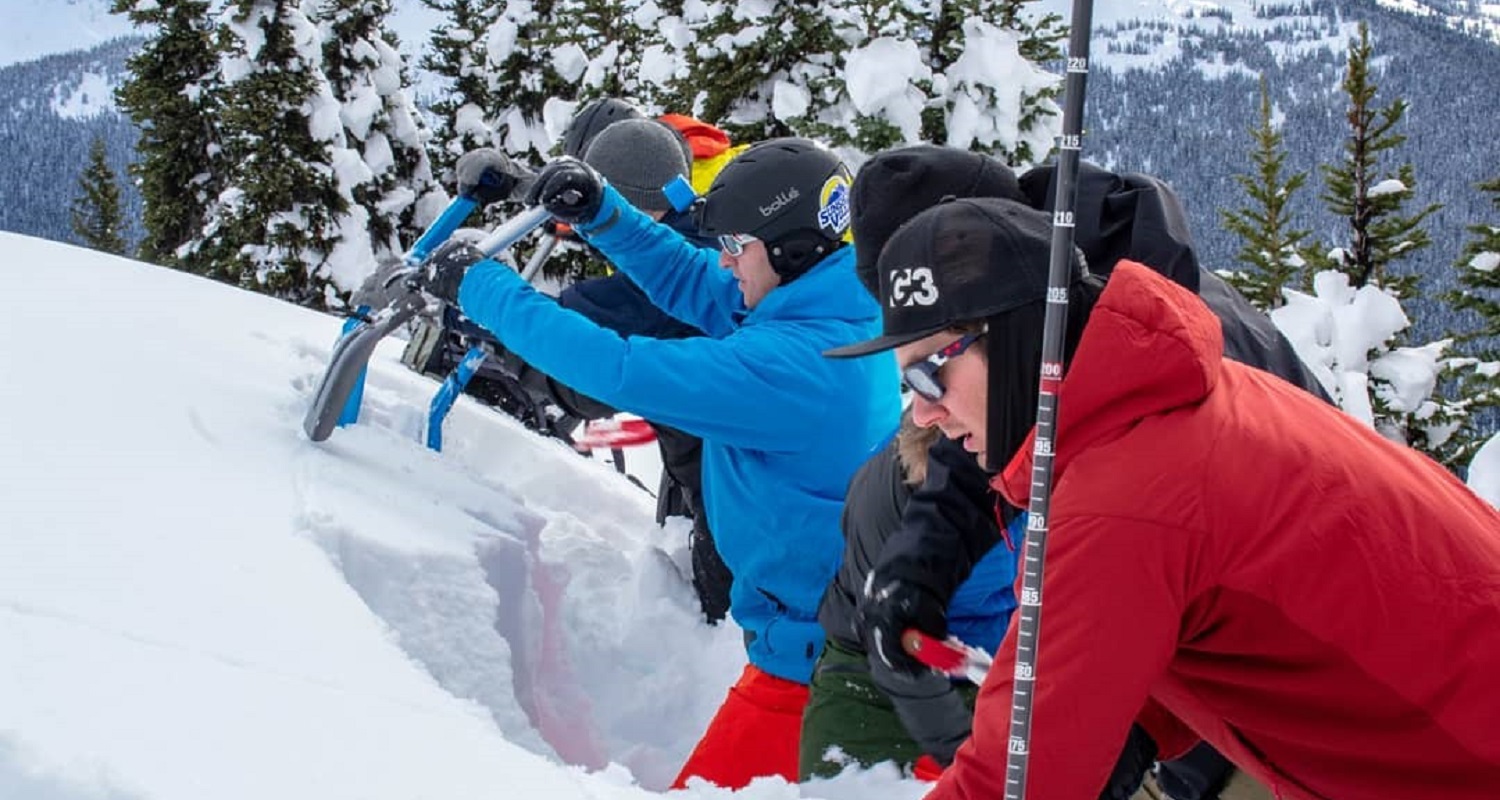 Photo: Erica Ferri, Mountain Skills Academy and Adventures
Whether you're new to the backcountry, new to the area or looking to learn from a mountain professional, Squamish's outstanding guiding services are available to suit your needs. Squamish is home to the following mountain professionals who can guide you where you want to go.
Canada West Mountain School: Pick your destination and let Canada West Mountain Guides show you the way. Guides are also available for private instruction, avalanche safety courses as well as the popular Garibaldi-Neve traverse in Squamish.
Altus Mountain Guides: The highest trained and skilled guides leading personalized trips and instructional courses. Specializing in custom mountain adventures, winter or summer they cater their trips and courses for the beginner to expert for Ski Touring, Ski Mountaineering, Alpinism and Rock Climbing.
Mountain Skills Academy and Adventures: Offers a wide variety of backcountry ski and splitboard day trips, hut trips and overnight camping trips in Squamish. Intermediate destinations included Red Heather and Elfin Lakes, and advanced clients can choose locations above the Sea to Sky Gondola or take a heli flight up to the Tantalus Range for a day of touring in more complex terrain.
Avalanche Skills Training: Avalanche Skills Training (AST) courses are available through Canada West Mountain School and Mountain Skills Academy and Adventures.
Rental Equipment
Every backcountry user must be equipped with a beacon, probe, shovel and map and know how to use them. Rental equipment is available from Escape Route and Valhalla Pure Outfitters. On weekends reservations are recommended to secure rentals in advance.
Conditions
Essential winter survival skills for outdoor enthusiasts include the ability to recognize and avoid avalanche terrain and effectively rescue a group member buried by an avalanche. Check out BC Adventure Smart to read about winter trip planning safety. Avalanche conditions are updated daily on Avalanche Canada's website avalanche.ca.