Explore Squamish - November 15, 2021
Sip & Savour Café Treats
Photo: Crabapple Cafe
Right now we are busy tasting our way around Squamish's dining scene for the 3rd annual Sip & Savour, but it's not all fancy cocktails and succulent entrees. Squamish has a wildly popular café scene and when it comes to sweet treats and coffee concoctions, it's safe to say that here in Squamish we are not messing around. That's why we had to include some of our favourite local cafes in this year's Sip & Savour. Even if you tend to lean towards the savoury, your belly will be saying bon appetit when you remember to visit these local cafes.
What should you be ordering, you may ask? Well, it was a tough job, but the Tourism Squamish staff just had to indulge in some tastings to make professional recommendations for you. 
It was purely for professional reasons.
We swear.
If you don't brunch is it even the weekend? And if you don't get a mimosa is it even brunch? We love that at Sip & Savour we get a choice of one of the Crabapple's delicious bennies paired with a mimosa. Not feeling eggy? Get the chicken club instead with a Russel Brewing brew. Bottom's up!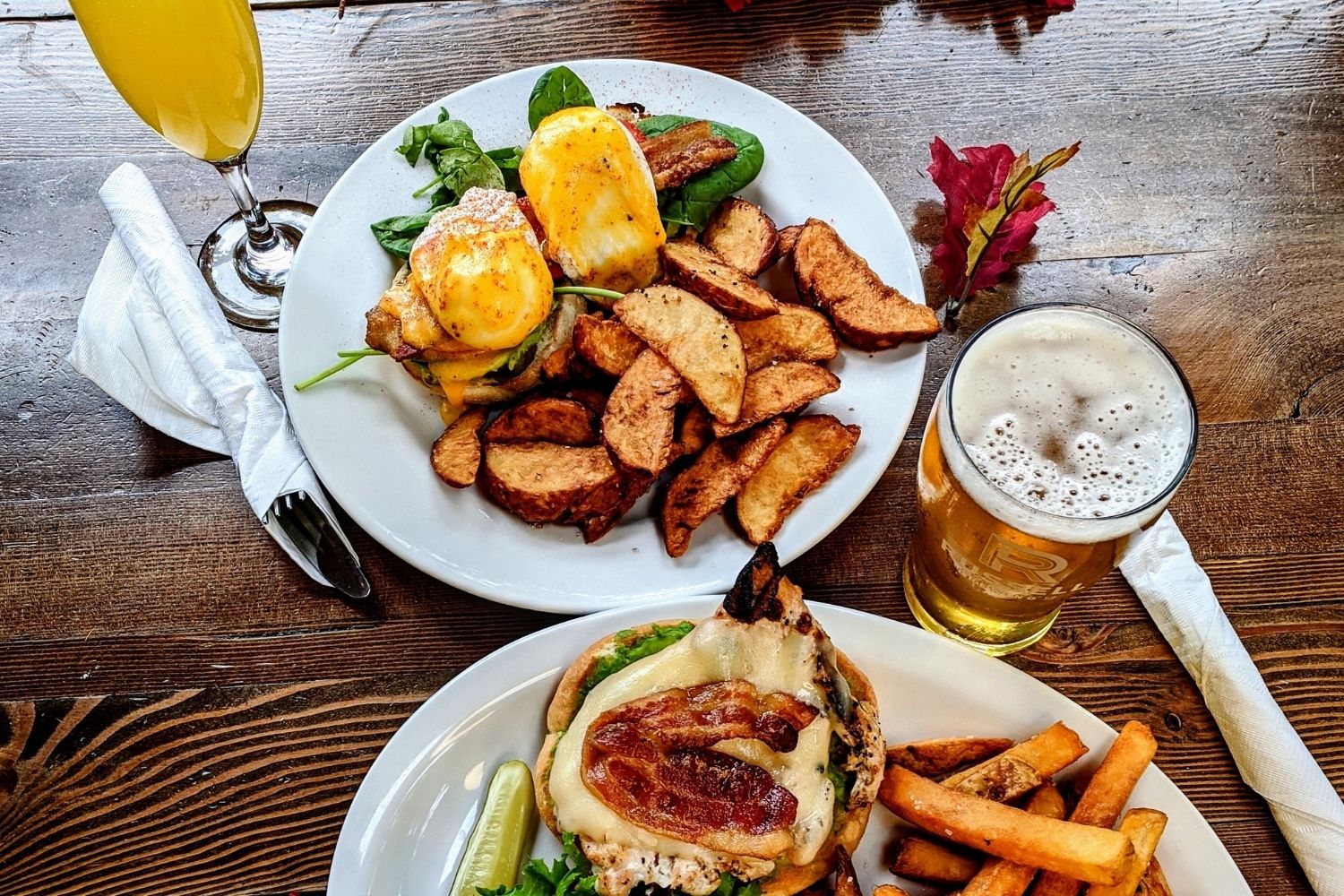 Good things come in threes. Great things have miniature versions. Delicious things await at Caffe Garibaldi where they specially created a trio of mini muffins just for Sip & Savour. Grab this combo of apple cinnamon, pumpkin chai and mocha chip muffins teamed up with a piping hot Chocolate Chai.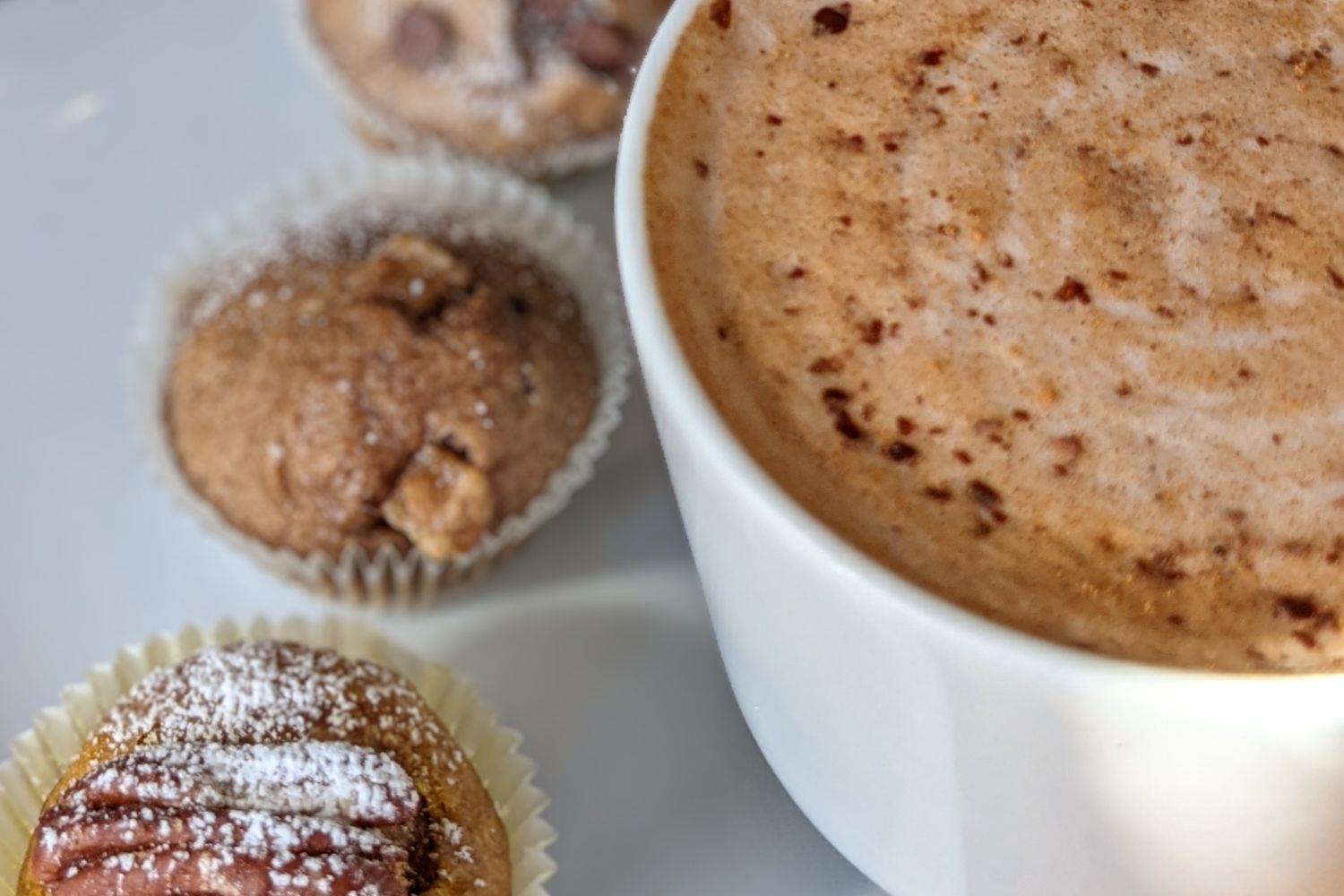 Known for their ever-changing roster of heavenly brioche leavened donuts, the team at Fox & Oak whipped up a special 'Mulled Wine' donut just for Sip & Savour. Topped with a mulled wine and plum glaze and candied orange slice, this donut says 'Aprés' and we didn't even go skiing! Pair with a rich plum latte, this is your go-to order right now.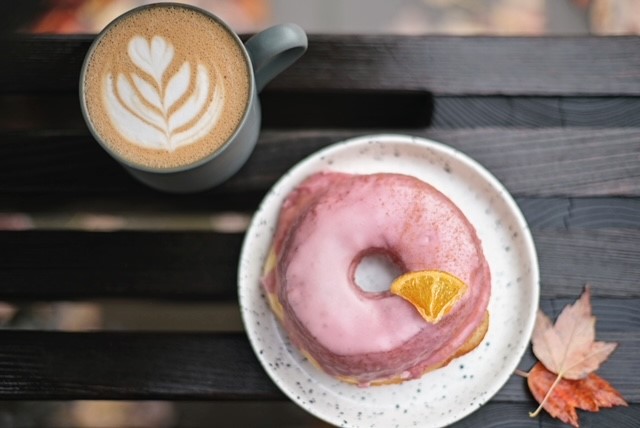 The team at this downtown café has assembled the perfect trio to feed your belly, please your senses and perk up your brain. First, choose your caffeine fix. Then, pick out a sammy… now things are getting tough. Finally, select your donut. Harder than it sounds, and it sounds HARD. With donuts like their famous 'Homer', Blueberry Cheesecake, Dulce de Leche, Blue Hawaiian and so many more… the most difficult part will be making your choices. The easy part? Scarfing it all down in no time flat.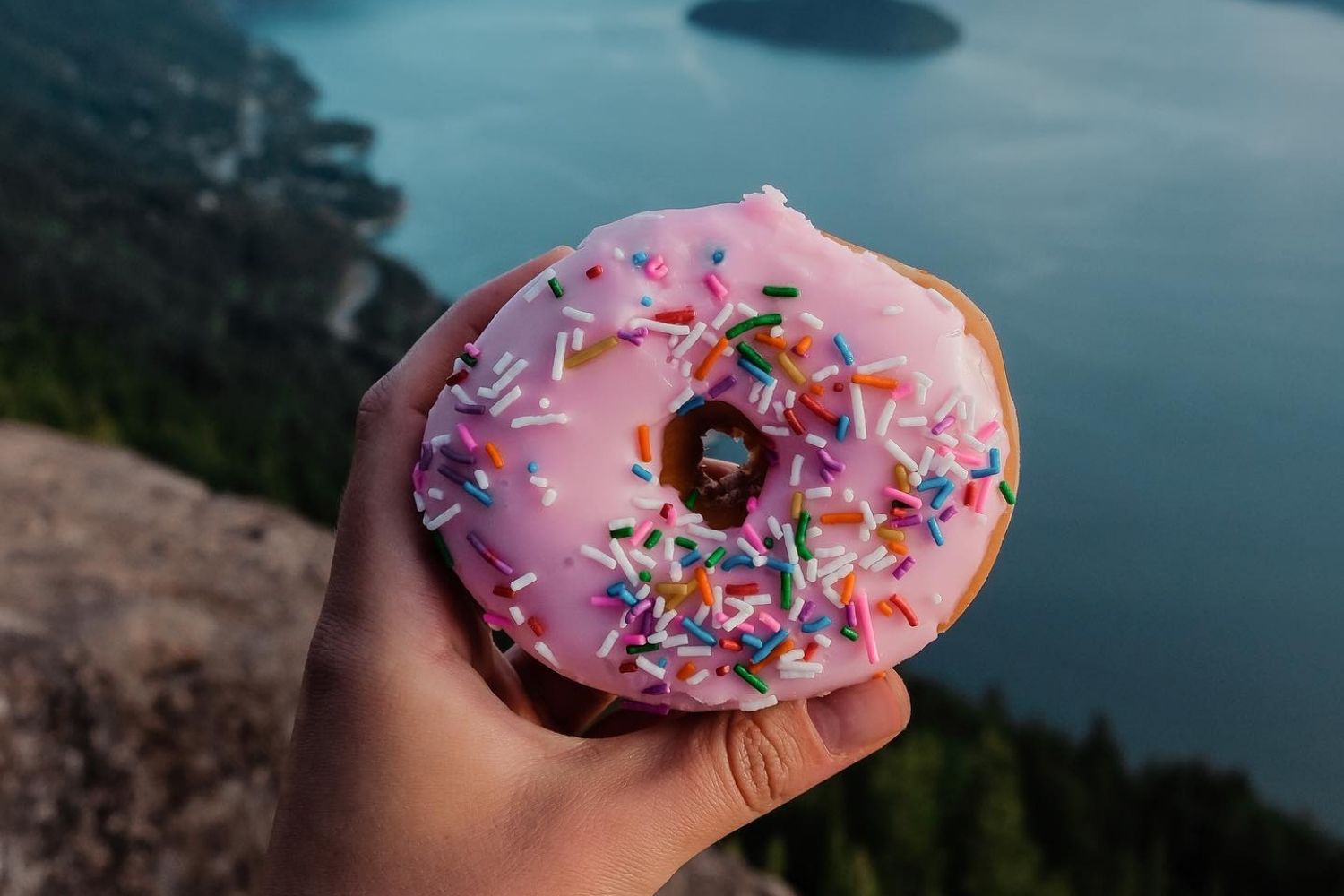 Oh hi there! Still reading, are you? We're surprised you haven't grabbed your keys and are out the door already! Well, what are you waiting for? Sip & Savour is only on until November 25th – get it before it's gone.