Explore Squamish - August 22, 2015
Sea to Sky Roadtripping (Part 1)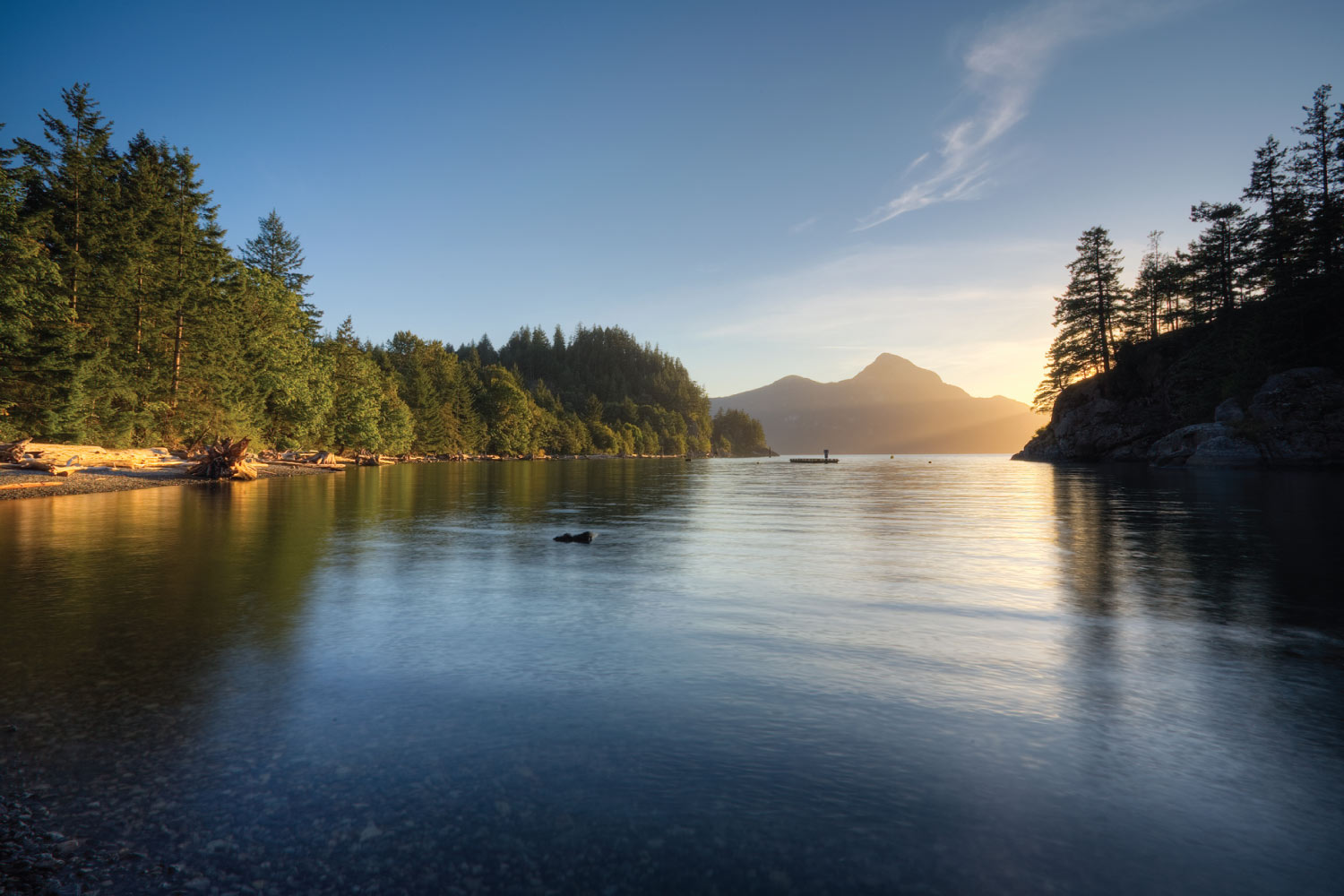 Photo: Porteau Cove Provincial Park
There's nothing more spontaneous than making a last minute call to hop in the car, turn on the tunes and hit the highway for a summer road trip adventure. Discover the beauty of one of the world's "best coastal drives" and plan a full day of exploring along the way.
Start:
Travel north on the Sea to Sky Highway to Britannia Beach for a pit stop at Galileo Coffee Company, located within a charming 1905 character house. Sit on the patio and your freshly roasted brew overlooking Howe Sound, or wander around the area where you'll find the Britannia Mine Museum (a day of adventure in itself), trading posts and art galleries.
Continue north to Squamish and turn left into Downtown Squamish for a sampling of the town's homegrown flavour. Foodies and fashionistas alike will love the eclectic mix of thrift shops, cafes, boutiques and flower shops along the main drag of Cleveland Avenue. Eat at one of the area's indie dining spots like Zephyr Café (a popular local hangout specializing in gluten-free and vegan fare) or Howe Sound Brewing known affectionately and simply among locals as "the brew pub".
Head north to your next stop: Gillespies Fine Spirits, Squamish's first craft distillery owned by an award-winning mixologist and distiller couple who have collectively produced and bottled four fine spirits: Sin Gin (light, crisp and fruity style gin), Lemoncello (everything you love about lemonade), Gastown Shine: (100% BC-grown wheat vodka) and Aphro (a cacao, chilli and vanilla infused vodka). All of the spirits are availble to sample and purchase at the distillery during its tasting hours every Friday through Sunday from noon to 6pm. Time it right and you could also catch a free distillery tour where you'll get an inside look at how each of the bottles are made. Tours run Saturday and Sunday at 2pm.
Next, take a ride on the Sea to Sky Gondola and for an all-access pass to hiking, viewing platforms, walking, and climbing and discover the views that everyone seems to be talking about. Spend the afternoon exploring higher ground and stay for drinks & appies for a full dining experience at the Gondola's Summit Restaurant and Edge Bar.
Finish: 
Stay for sunset at the Sea to Sky Gondola or catch it further south as you make a final stop on your way back home at Porteau Cove Provincial Park. Park at the main lot and walk down the pier for beautiful Howe Sound views and a chance to unwind before calling it a day.
Stay a while:
Don't miss these exclusive mid-week rates from our hotel partners:
Executive Suites Hotel & Resort: (from $149/average night)
Howe Sound Inn: (from $109/average night)
Hotel Squamish: (from $89/average night)