Explore Squamish - December 05, 2019
Romantic Gifts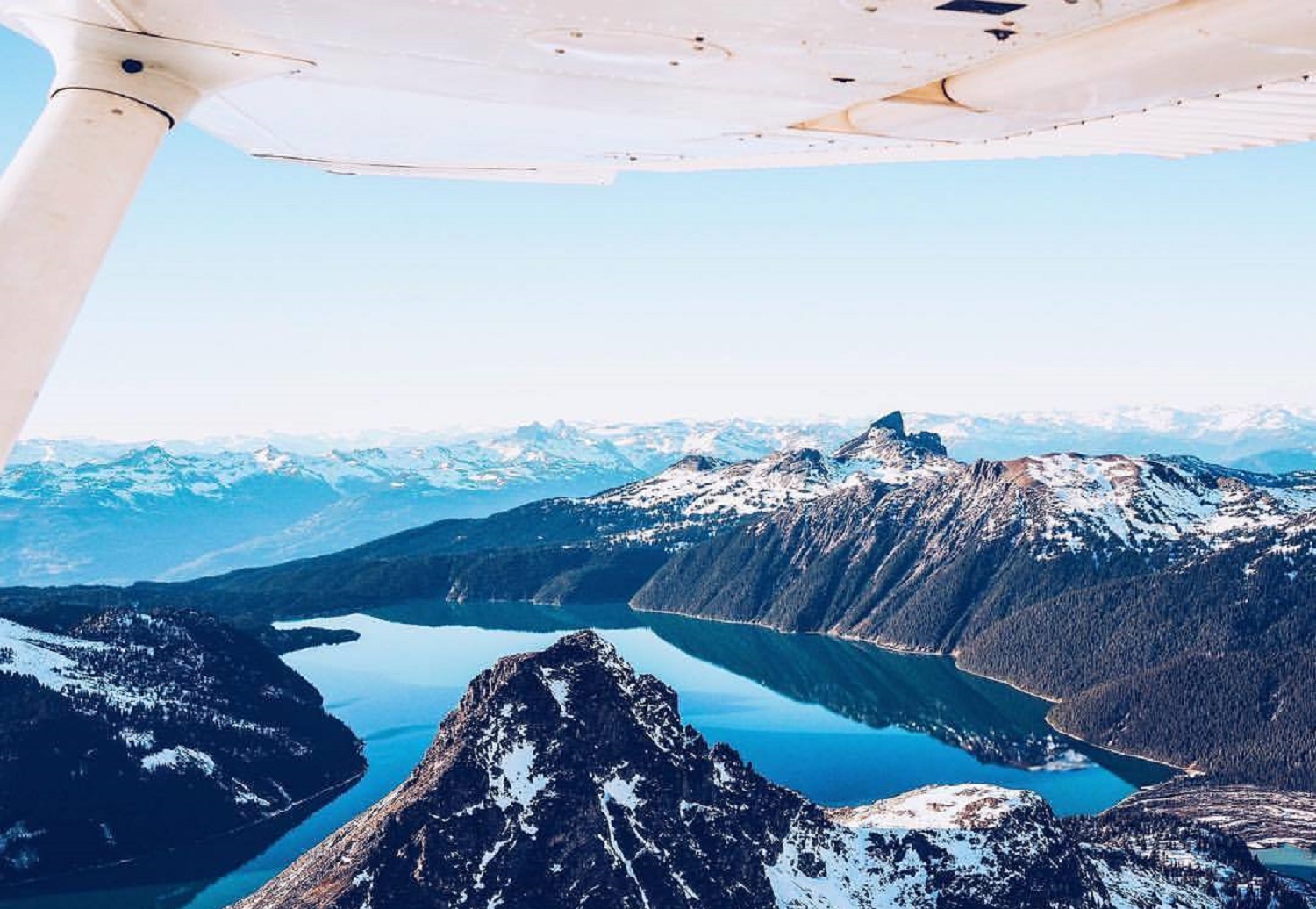 Photo: Alicia Haque, Sea to Sky Air
Squamish Gift Guide: Romantic Gifts
Shopping for your sweetheart can be challenging; it needs to be unique, thoughtful and romantic. Show your special someone how much you care with a sentimental Squamish experience for two. 
Photo: Cheekye Ranch
Book a romantic horseback riding tour for two set against the backdrop of the Cheakamus River and the Tantalus Range. Tours are open to riders of all abilities from first-timers to advanced riders. No matter your skill level, you will be delighted by the thick rainforest canopy and unique Squamish Valley views that you won't find anywhere else.
Availability: Year-round
Photo: Alica Haque, Sea to Sky Air
Fly above the clouds to take in Squamish from the skies. Gain a birds-eye view of glacial lakes and rumbling glaciers to see the wild West Coast mountains up close and personal. For those looking for an even more special experience, consider booking a heli-seeing glacier landing tour, a private floatplane landing at Phantom Lake or a private flight lesson.
Availability: Sightseeing tours are available year-round. Glacier landing and Phantom Lake tours are available summers only.
Photo: Julie Zoney, Squamish Integrated Health
With so many outdoor sports available in Squamish, it's no wonder we have some of the best registered massage practitioners around. Book you and your partner in for a relaxing and restorative couple's massage and take advantage of quality treatment to soothe away aches and pains. You'll finish your treatment together and can enjoy a stress-free day wondering Squamish's trails and eateries. 
Availability: Year-round
Book with Squamish Integrated Health
Photo: Paul Bride, Executive Suites Hotel & Resort
Nothing says I love you more than the gift of time. Book a stay in Squamish where you can adventure by day and relax under the Squamish stars by night. With year-round outdoor experiences from eagle watching in the winter to whitewater rafting in the summer, there are endless adventures at your fingertips to make your stay extraordinary. Popular accommodation options include riverside cabins, premiere suites and budget-friendly hotels. 
Availability: Year-round
Photo: The Salted Vine Kitchen + Bar
Skip the dishes and enjoy stunning mountain scenery combined with the unique culinary flavours of Squamish. Choose from romantic upscale restaurants such as Pepe's Chophouse + Seafood or The Salted Vine Kitchen + Bar or browse the many relaxed eateries and craft beverage institutions for which Squamish is known. 
Locals tip: If you prefer to dine en plain air, Match Eatery & Public House offers a year-round heated patio with unobstructed, marvellous views of the Stawamus Chief. 
Availability: Year-round
Photo: Squamish Constellation Festival
Gift your partner a mind-blowing, heart-opening experience of music, art and community with tickets to the 2020 Squamish Constellation Festival. Nestled at the top of Howe Sound against the stunning backdrop of the Stawamus Chief and swathes of evergreens is Hendrickson Field, the idyllic location for the Lower Mainland's preeminent summer festival. And if it's anything like last year's this will be the event of the year. Early bird passes are on sale now through December 31. 
Availability: July 24-26, 2020