Explore Squamish - April 21, 2022
Responsible Recreation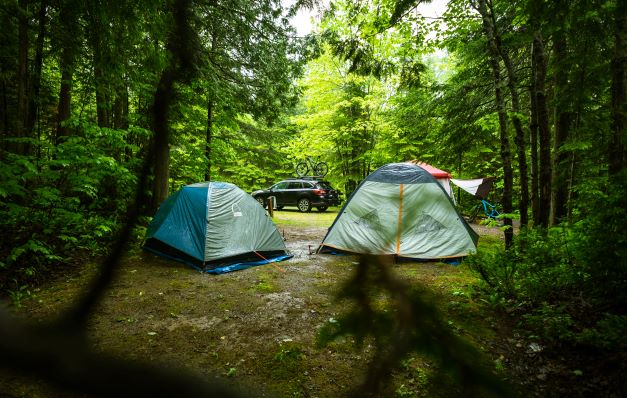 Squamish is an idyllic place of towering mountains, lush rainforest and pristine waterways. With so much glorious nature to enjoy, it's no wonder that so many of us want to explore, hike, climb and camp in the stunning nature of the region.
Sadly, over the past few years we've noticed that some of us haven't been treating Mother Nature too kindly. We know it's exciting to be heading out on an adventure, and often there is so much to prepare that the odd thing might slip through the cracks. As much as we encourage you get outside and explore Squamish and all the wondrous beauty there is to experience here, it's also important to diligently plan ahead and be prepared - we can't forget to take care of this spectacular place and always leave it as we found it (or better!).
Here are some guidelines to help everyone have a safe, responsible, and respectful adventure here in Squamish. Let's work together to keep it beautiful.
Image: @jankan23
Pick Up After Yourself - Litter-ally
We see an overwhelming amount of garbage being left behind in our parks and forests each year. We need to do better – here's what you need to know:
Always pack out what you pack in.
Dispose of garbage, recyclables, and organics appropriately – ALWAYS pack it out with you. Every. Last. Piece.
If you are camping, don't leave food, hygiene items or litter laying around. Store in a hard-sided vehicle, trailer, bear cache or bear hang.
Do not throw your garbage in fire pits or outhouses – these are not a garbage cans.
Litter attracts wildlife and increases wildlife-human conflict. Garbage animals become troublesome animals and may be destroyed because of human carelessness.
Remember - leaving garbage laying around ruins the experience for everyone.
Image: D'arcy McLeish
Let's Talk About Poop
When nature calls, what do you do? There is a right and wrong way to relieve yourself in nature. Please (we beg of you!) do it the right way. Here's how:
Try to hold it until you can find an outhouse.
If you must go, dig a hole 100m away from camps, water sources and trails and bury your waste, or pack your poop out (we recommend bringing doggie poop bags or a similar alternate with you in case this occurs).
Packing out what you pack in also applies to toilet paper – soiled or not. No one wants to see toilet paper while hiking (it's much grosser than you placing your own TP in a bag and carrying it out yourself)
Remember - pooping in nature can have detrimental effects on the environment, water quality, and landscape. It's not good for wildlife and we can all agree that it can ruin an outdoor adventure when you see used toilet paper everywhere.
Image: @tylermatthewphotography
Into The Wild
Wildlife needs to be kept wild. When we are adventuring deep into the woods and mountains around Squamish, we are encroaching on their natural habitats as we leave ours behind. Learn more about wildlife safety:
It's wise to travel in numbers and make some noise. You never want to startle a large animal
When you see an animal, never approach them or try to interact with them. Give them their space.
Keep your eyes open to signs of recent activity (such as pawprints or scat). Obey signage about wildlife closures and know what to do in case you encounter wildlife.
Never feed animals. Fed animals lose their natural fear and can become aggressive.
Remember – you don't want to mess with nature. Let animals do their thing and let them be.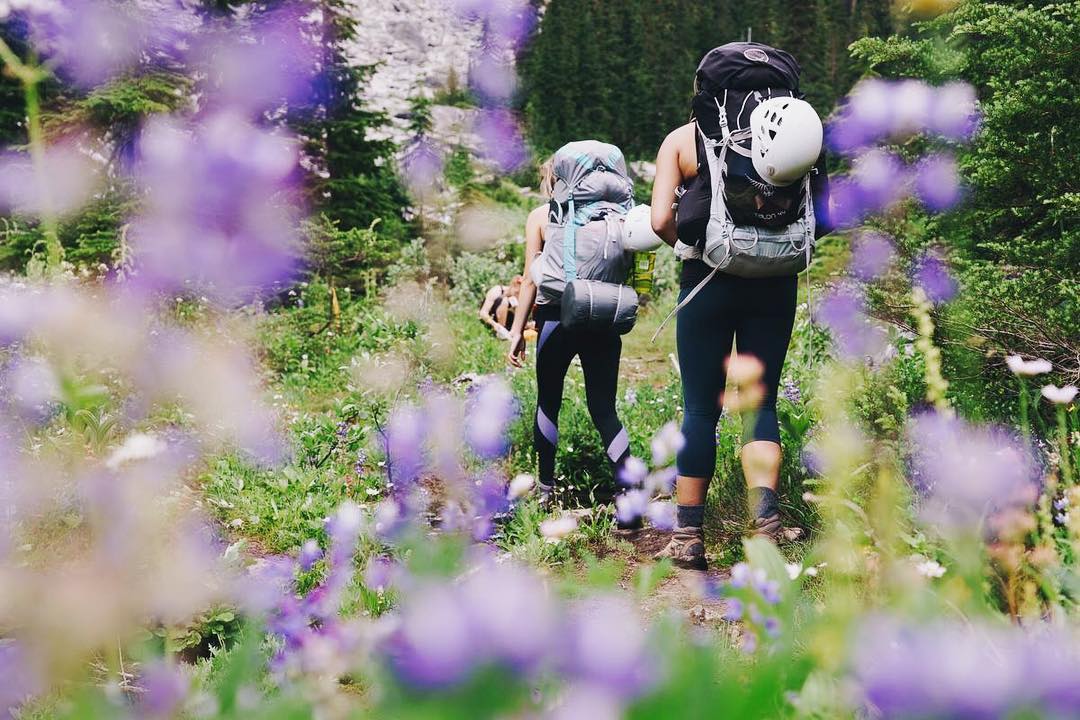 Image: @valerieluquette
Play Smart
Squamish Search and Rescue seems to almost always be busy – this is not a good thing. If you are heading into the backcountry it's important to be prepared, make a plan and stick to it. Here's how you can keep safe and stay safe:
Be prepared for anything. Squamish weather can change suddenly so pack for unexpected changes in weather.
Make a trip plan and tell someone responsible where you are going and when you expect to be back
Do your research and plan a travel route. Get to know what the terrain and conditions will be like.
If you are planning trips deep into the backcountry, it's wise to obtain the knowledge and skills you need before heading out.
Never push yourself to do something beyond your limits
Take the essentials. Find a packing list here.
Remember – by being AdventureSmart, following the Three T's, and making informed decisions we can reduce the frequency, severity and duration of search and rescue incidents.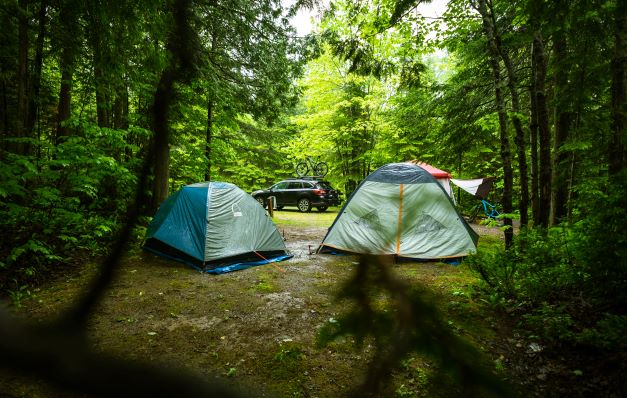 A few more tips to leave you with:
Please respect fire bans and NEVER attempt to have a fire while a fire ban is on. It's there for a reason and ignoring this important rule endangers everything in the region from nature to people's homes and wildlife.
We know you love letting your dog off-leash, but we highly recommend keeping dogs on leash. By doing this you keep you, them - and wildlife - safe. You'll also be better protecting sensitive natural resources.
Please leave nature where you've found it. Everything from flowers to mushrooms, wood to rocks plays a vital role on our region.
Be kind to other people you encounter. It's nice to acknowledge others you see on the trails. It's also respectful to keep noise to a minimum and not blast music / disturb others.
Stay on the trail; shortcutting and trampling cause erosion and impacts plant and animal habitat.
Together we can keep Squamish clean for everyone to enjoy for many years to come. We love Squamish and we hope you do too – let's keep it healthy and pristine by recreating responsibly. Thank you!