Refreshing Squamish Water Activities
Posted on: May 28, 2022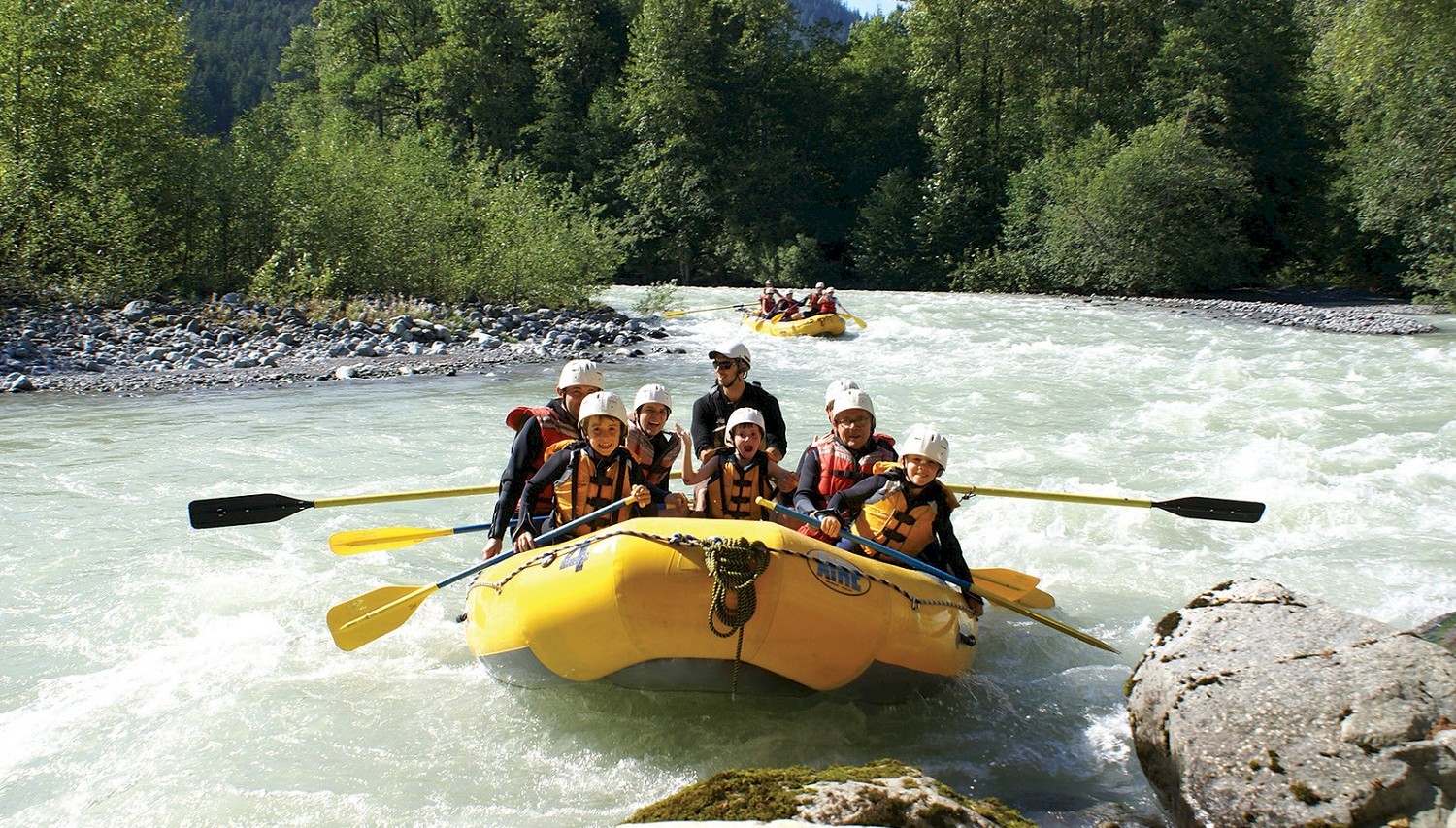 Refreshing Squamish Water Activities
Summer only happens once a year and with it comes endless opportunities for diving into the treasure trove of water activities available in Squamish. Featuring rivers and lakes and perched at the tip of Howe Sound, Squamish offers a diverse mix of splashy water adventures perfect to beat the heat.
Learn about our FREE $50 Explore Squamish card
Located at the tip of the Howe Sound fjord Squamish is perfectly positioned for all types of paddle adventures. There is a marine trail loaded with coastal islands and camp spots, plenty of calm lakes for floating around, and a massive estuary with tidal channels waiting to be discovered. You can rent stand-up paddleboards, kayaks, and canoes from all over Squamish, or book a guided tour to have a local expert show you the very best spots to paddle. Stand-up paddleboard tours are available through Norm Hann Expeditions and Squamish Water Sports.
Local's tip: Check out our rental's page for a list of rental providers for canoes, kayaks, and stand-up paddleboards.
Our local rivers are a hot spot for whitewater rafting. With epic canyons, jagged mountain views, and granite walls lined with waterfalls it's easy to understand why! Experience the thrill of class 3/4 rapids on the Elaho River or opt for a family-friendly float down the Cheakamus River.
Tours depart daily with: Canadian Outback Rafting.
Local's tip: Book early or book mid-week as weekend tours are often full
Howe Sound is one of the few places in the world where the wind and water come together perfectly to create ideal conditions for kitesurfing. On a warm, breezy day you can easily spot kiters harnessing the power of the wind to float across the sound. The sport is difficult to master but easy to learn the basics and private lessons are a great way to catch some summer rays while keeping cool on the water. After a quick crash course, you will get your kite up in no time and can feel the rush of learning to capture the wind. Rental equipment and lessons: Squamish Watersports.
Local's tip: When out on the water opt for a wetsuit with boots and gloves so you can stay out longer before getting cold!
The picturesque geographic features that frame northern Howe Sound create a phenomenon that practically guarantees steady summertime winds and protected waters. These ideal conditions make Squamish an amazing place to sail, free from the burden of choppy waters. Out on the water you can take in the panoramic mountain views, take a close up look at the sea cliffs that line the fjord, and maybe even take an ocean dip if you're feeling up to it! Guests have the option to learn to sail or to just sit back and enjoy the views as the crew takes care of everything. Tours depart daily with: Canadian Coastal
Local's tip: To maximize your views book a sunset sail and watch the alpenglow illuminate the snow-capped mountains.
Hop onto a private charter experience with Deep Coast Charters and enjoy a day zipping around on Howe Sound. Throw the rods in and try your hand at ocean fishing, the team may even be able to pull up a crab or prawn trap or two! Personalize the experience to make the most of your day on the water.
Local's tip: Pre-order a 'Snackle Box' for delicious and tasty treats to eat while on your tour.
Cast your rod downriver and savour a fly fishing day surrounded by panoramic mountain views. On a guided tour our local experts can teach you everything you need to know to reel in a big one. From the best lures to the best casting techniques your guide will set you up for future fishing success. Want to try something really cool? Book a heli-fishing trip to check out one of Squamish's alpine lakes. Squamish fishing trips are available with: Valley Fish Guides and Trout Country Fishing.
Local's tip: Want to go sightseeing and fishing at the same time? Book a Phantom Lake float plane fishing trip with Sea to Sky Air to visit one of Squamish's most picturesque mountain lakes.
Who doesn't love a good swim in the summertime? Choose a lake or visit one of the ocean beaches around Squamish to jump into the water. The outflow of the Squamish River pours into Howe Sound and makes our ocean water feel more like freshwater. One of the best beaches for swimming is Porteau Cove. Popular swimming lakes include Alice, Brohm, and Browning Lake. You can view a full list of places to swim here.
Local's tip: Parking lots near beaches and lakes fill up fast. Plan to arrive early or visit outside of peak times which are 10 am - 5 pm daily.
Always remember to Explore Squamish Responsibly. If you are doing an activity on the water it's important to adhere to water safety rules and wear a personal floation device. If you are exploring around our lakes and rivers, always pack out what you pack in, leave no trace, do not litter, respect wildlife and be respectful of others.