Explore Squamish - January 28, 2021
7 Squamish Rainy Day Activities to Keep You Busy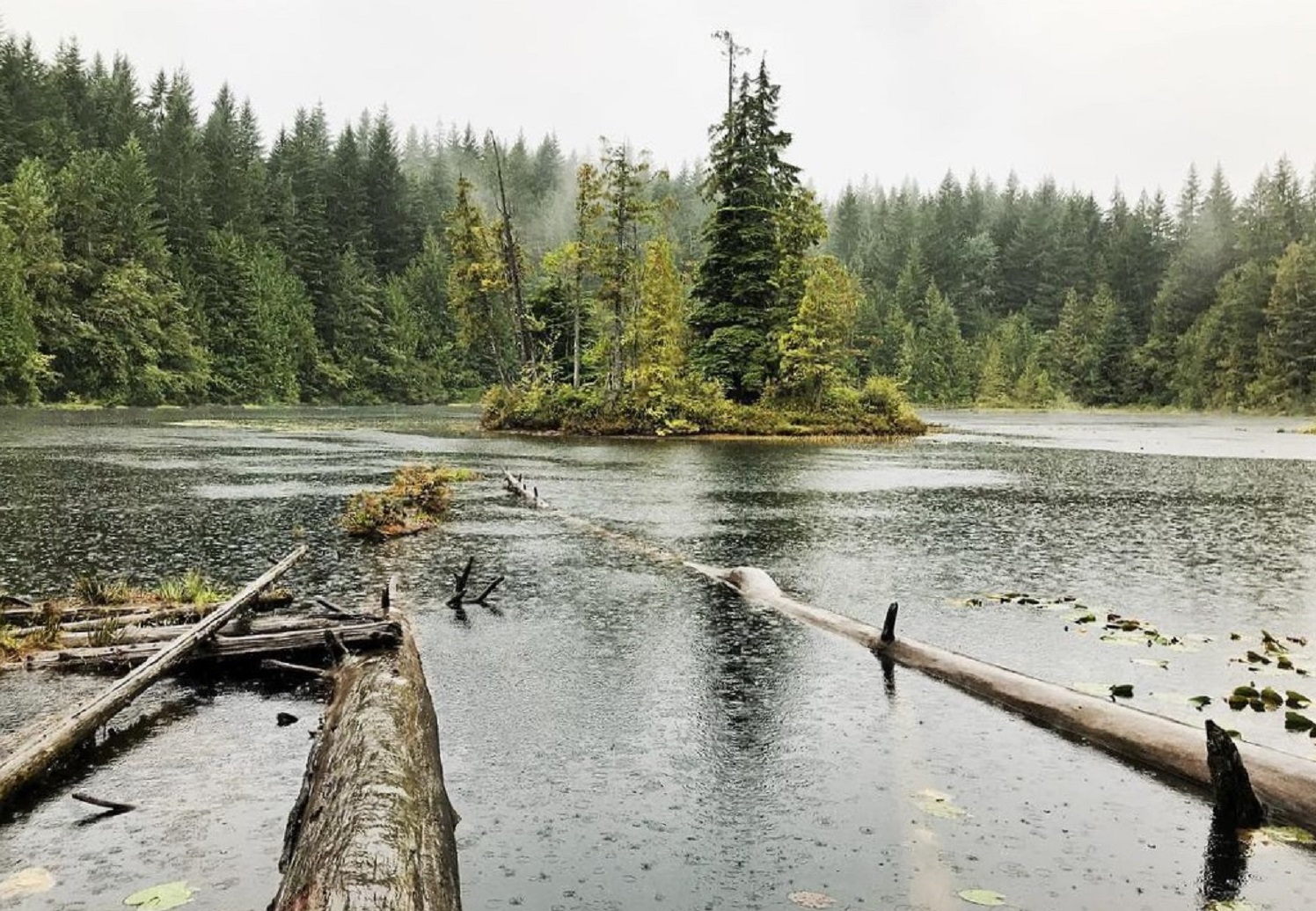 Photo: @tonyaletonya
Squamish Rainy Day Activities to Keep You Busy
Do rainy days get you down? Don't let a little wet weather dampen your plans. Instead, make the most of soggy days inside or out with this list of 7 rainy day activities that just might change the way you look at the forecast. 
Photo: Britannia Mine Museum
 
Find shelter underground at the Britannia Mine Museum, a wonderful local attraction that combines family fun with a lesson or two in mining history. Hop aboard a real mine train and take a ride back in time just like the trips miners took 100 years ago when the site was the largest copper mine in the British Commonwealth. If you haven't checked it out yet, be sure to experience BOOM! the new multisensory mill show that will show you what life was like for miners during the mill's operation. It's a wonderful way to get to know our town's history and culture a little bit better.
Image: Airhouse
Every local needs to spend a day waiting out the storm at Airhouse Sports Academy. This progressive, freestyle training centre offers a wide range of trampoline and conditioning programs. Here find all sorts of fun camps, including camps for children, gymnastics, skate and trampoline camps, parkour, high performance ski and snowboard training and more! They even offer fun theme days and holiday camps during certain times of the year.
Photo: A-Frame Brewing
You don't need a rainy day to sample some of our tasty craft beverages–but it certainly helps. Pick up a Craft Tasting Trail Passport from the Squamish Adventure Centre and win great prizes for participating. Navigate from maker to maker and receive a stamp at each place you visit on your passport. Once completed return your passport to the Adventure Centre and win a prize for participating. Stay local, support local! Our Squamish small business owners appreciate your support.
Breweries: A-Frame Brewing, Backcountry Brewing, Howe Sound Brewing
Distillery: Raincity Distillery
Cidery: Cliffside Cider
Coffee Roasters: Counterpart Coffee Roasters
Other Craft Creations: Frostbites Syrop, Spark Kombucha and Squamish Water Kefir Co
4. Grab Your Gore-tex and Hit the Trails
Photo: Hans Tammemagi
As you well know, Squamish is accustomed to a little bit of rain. When the trails get soggy grab your Gore-tex and embrace the rain. Once you start your hike heavy rain might just start to feel like a drizzle and a drizzle may be the relief you need to check that uphill grind off your bucket list. Even as a long-term (or short term) resident, there might be a trail you haven't yet done - now is the time to get out there and do it! View our list of trails for ideas.
Photo: Cloudburst Coffee
Is there anything cozier than a warm cup of coffee on a rainy day? When the weather starts to turn may we suggest snuggling up for a coffee and a treat at one of our wonderful artesian shops. As residents we all have our favourites, but perhaps a visit to something a little different just to shake things up is on the agenda. Visit Cloudburst Cafe for the best wifi, Zephyr Cafe for some fabulous eats, Sunflower Bakery and Cafe for amazing sweets and treats, Caffe Garibaldi for the best coffee on the go, or for roasted-in-Squamish creations visit Counterpart Coffee.
Photo: @rondicksen
Some say it may be easier to catch fish in the rain. As locals you've got the rain gear already, so why not head down to the river for a quiet day of fishing? With four rivers, two stocked lakes and the Howe Sound at our doorstep, there are plenty of fish in the waters around Squamish. You can head out on your own or book a guided fishing trip with Pemberton Fish Finder, Trout Country Fishing Guides or Valley Fishing Guides. 
Photo: The Salted Vine
Squamish has earned its place on the map of the British Columbia culinary scene. Rooted next to the Pacific Ocean there is always a fresh catch and plenty of farm to table ingredients for local chefs to create high-quality menus. Couple quality cuisine with Howe Sound and mountain views and you have set the table for an incredible dining experience. Isn't it nice to get out of your house and have someone else do the cooking? Click here for a list of our local eateries.