Explore Squamish - September 08, 2022
Pizza: Squamish's Go-To Dinner Solution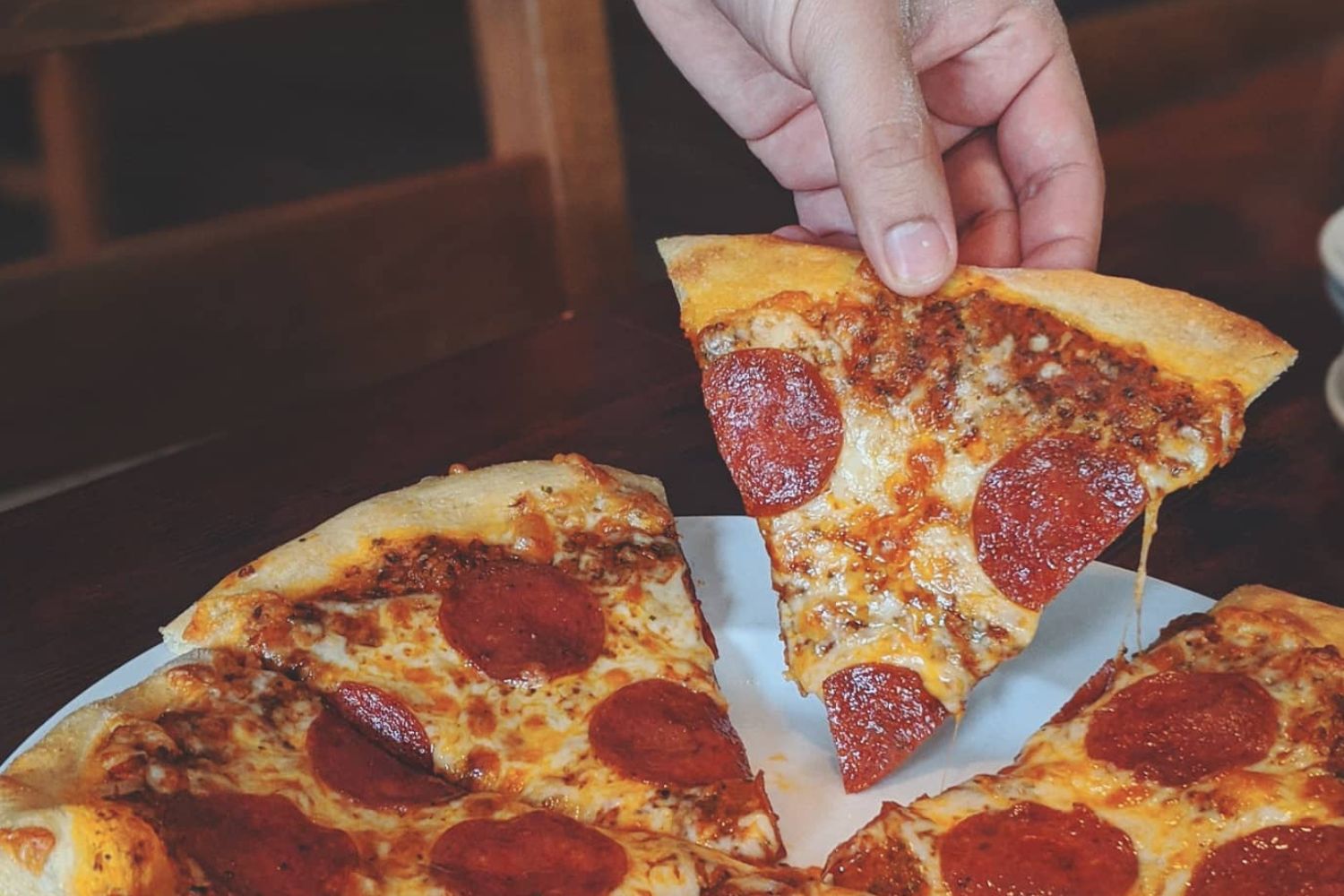 Photo: Howe Sound Brewing
September is the time of year when many people are trying to get back into a routine. With the school year underway, the cooling temperatures and shorter days, we want to make the most of any remaining summer-like days by squeezing in those balmy day activities. Each day as we creep towards fall means shorter hours to play once work, school or daily activities are finished, and the weekends just seem to fly by! So when the inevitable question 'what's for dinner' arises, you'll appreciate an easy and effective answer… like, say… PIZZA!
Oh yes, those saucy, cheesy pies seem to make just about anyone happy and in Squamish, we have many options to get your pizza fix. Here are some of our favourite pizza spots here in Squamish to offer you that simple solution to good eats on rushed days.
Squamish's much-loved brewery features tasty thin-crust pizzas with gourmet toppings like cremini and oyster mushrooms layered on truffled cream, prosciutto and fig, plus traditional options like Margherita and Pepperoni. Make any pizza vegan by substituting vegan cheese free of charge.
Image: @thatfelixkay
Voted one of Squamish's favourite local pubs, The Backyard in Valleycliffe features a selection of yummy pies including a couple of vegan options. Their Tropic Thunder Pizza is loaded with braised pork, cheese, pineapple and sriracha-pineapple sauce or you can stick with consummate favourites like Margherita, BBQ Chicken, Mediterranean or Chicken Alfredo.
Squamish's original craft brewery and a long-time hot spot, the Howe Sound Brew Pub is serving up delicious pizzas with some of their most popular versions being staples on the menu due to local popularity. Dig into an Edgie Veggie loaded with eggplant and mushrooms or Brewers Select with its array of meaty toppings. This downtown pub has got your back when it comes to grabbing a satisfying circle of dough, cheese, and toppings.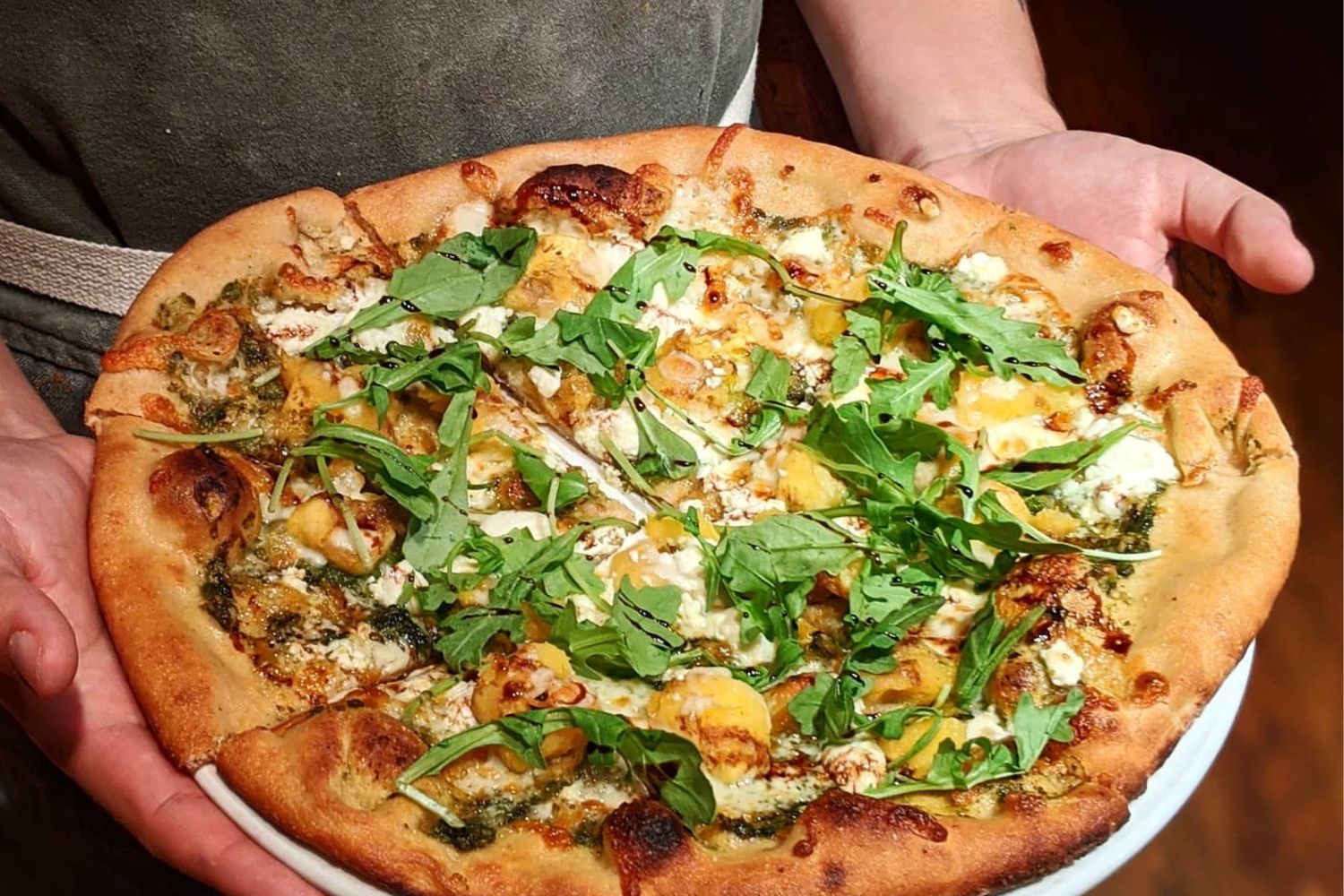 Serving up pizza and pub food with a side of epic views, this casual eatery located at the base of the Stawamus Chief has a pizza menu with added pizzaz. Think Margherita with pumpkin seed arugula pesto or BBQ Chicken with mole. They've added banana peppers and capicola to make their Hawaiian pizza spicey and double pepperoni and a honey-sesame crust to add a little extra zing to a staple.
Classic pizza to hit your taste buds just right, this local's secret pizza spot lets you build your own with classic toppings or choose a specialty pie inspired by global cuisines like Greek, Indian, Jamaican, Cajun, New York, and our own West Coast flavours. Walk-ins are welcome or call ahead to book your table or order take away.
So don't hesitate to zip out onto the trail for an after-work hike or ride. Get outside and enjoy these late summer days before the sun sets. No need to stress about what you're going to eat for dinner, an awesome Squamish 'za is your answer.