Explore Squamish - January 08, 2018
Adventure to Paul Ridge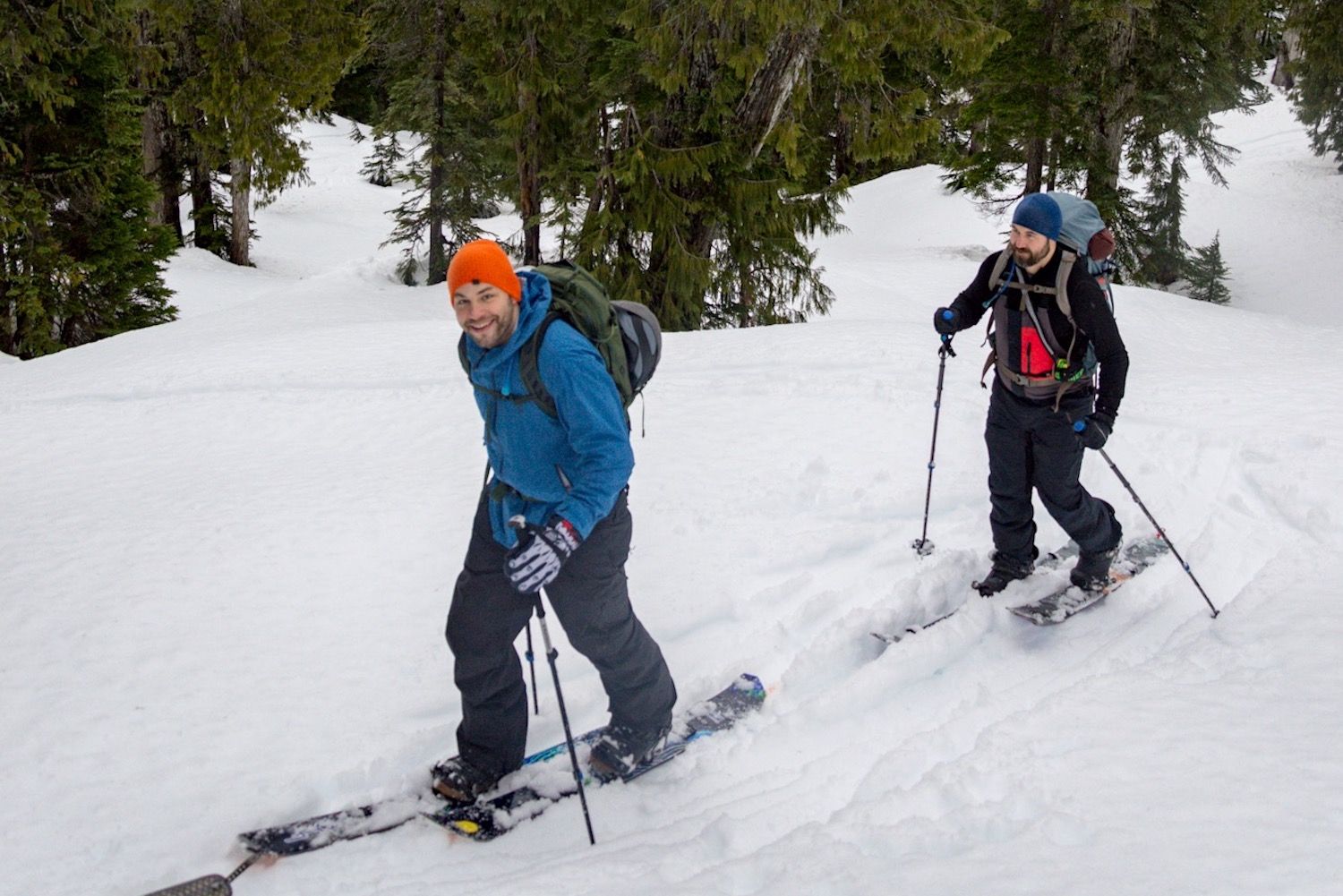 Adventure to Paul Ridge
We woke up at seven, packed our bags, and headed to one of our favourite local coffee shops, Cloudburst Cafe, to start scheming our plan for the day. 
After scoping out the perfect line with "the magic snow" our convoy set off; three 4x4's, two skiers, and three boarders. The road was relatively clear of snow, and we only needed to pull out the chains for the final few kilometres. 
The day had begun...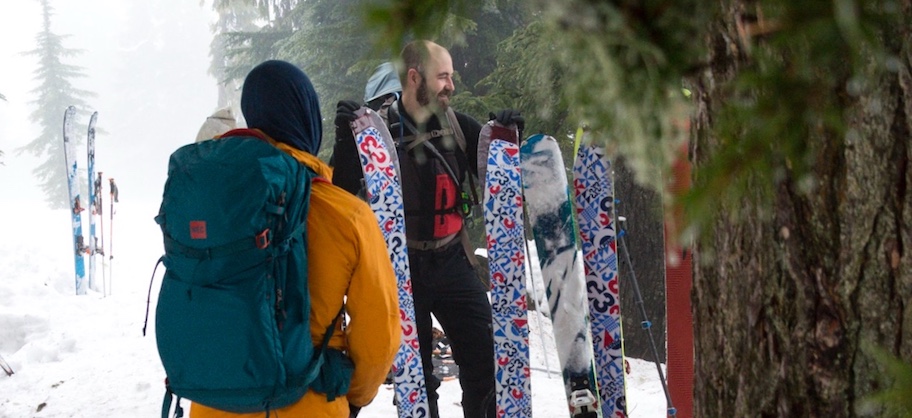 Once we arrived at the parking lot, we performed our avalanche safety beacon check, and after a very moderate level of faff, we were on the trail. The layers came off quicker than intended, and we laughed as each person realised a puffy jacket was a terrible accompaniment to skinning uphill. 
An hour later at Red Heather Hut we stopped for lunch and pondered taking a few swigs of abandoned hut liquor before chasing our line. (Protip for any backcountry enthusiasts, we decided against the rum, it may still be there next weekend.)
Following lunch and against everyone's better judgement I put on my puffy again, I know, rookie move, thirteen minutes later I skinned the rest of the way in my tee-shirt.
We found our line...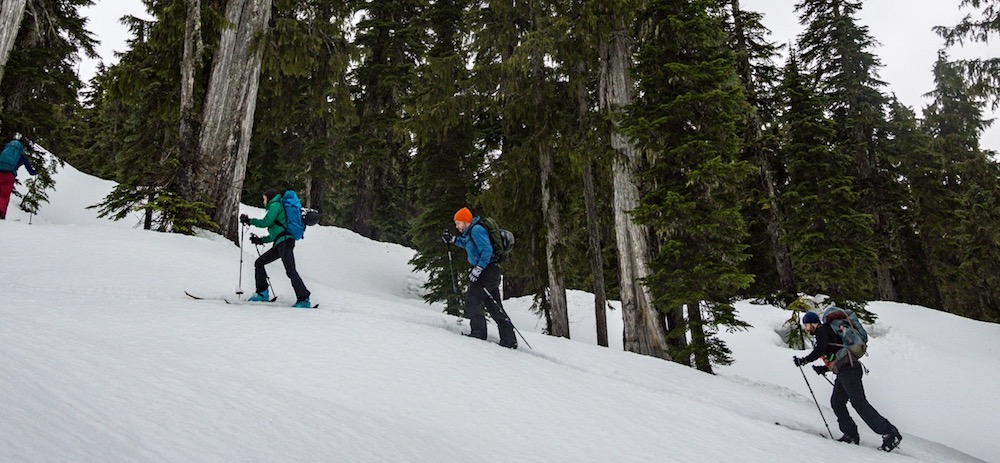 At the top of Paul Ridge, the boarders took the lead and one by one we got in some virgin turns snaking our way downhill. It turns out the line we choose didn't have the "magic snow" that day; it had powder with a slightly annoying ice crust. But the lower we got, the better the snow became and just like that the whole day was worth it. 
From Red Heather the descent was glorious, what had taken us ages to skin up was skied down in a matter of minutes, jumps were hit, the gnar was shredded–we were in full send mode. 
The après...
It seemed only fitting to end the night at one of the newly opened local watering holes, Backcountry Brewing. There's nothing more satisfying than pizza, beer and a few games of Connect Four after a full day of sliding up and downhill. 
Moral of the story: Squamish is awesome. Skiing in Squamish is better than awesome. Go #sendit.  
Not experienced in the backcountry? 
Why not brush up on your skills or hire a guide with one of our partners, Altus Mountain Guides, Canada West Mountain School and Mountain Skills Academy.