Explore Squamish - July 01, 2019
Oh Canada: Most Canadian Activities in Squamish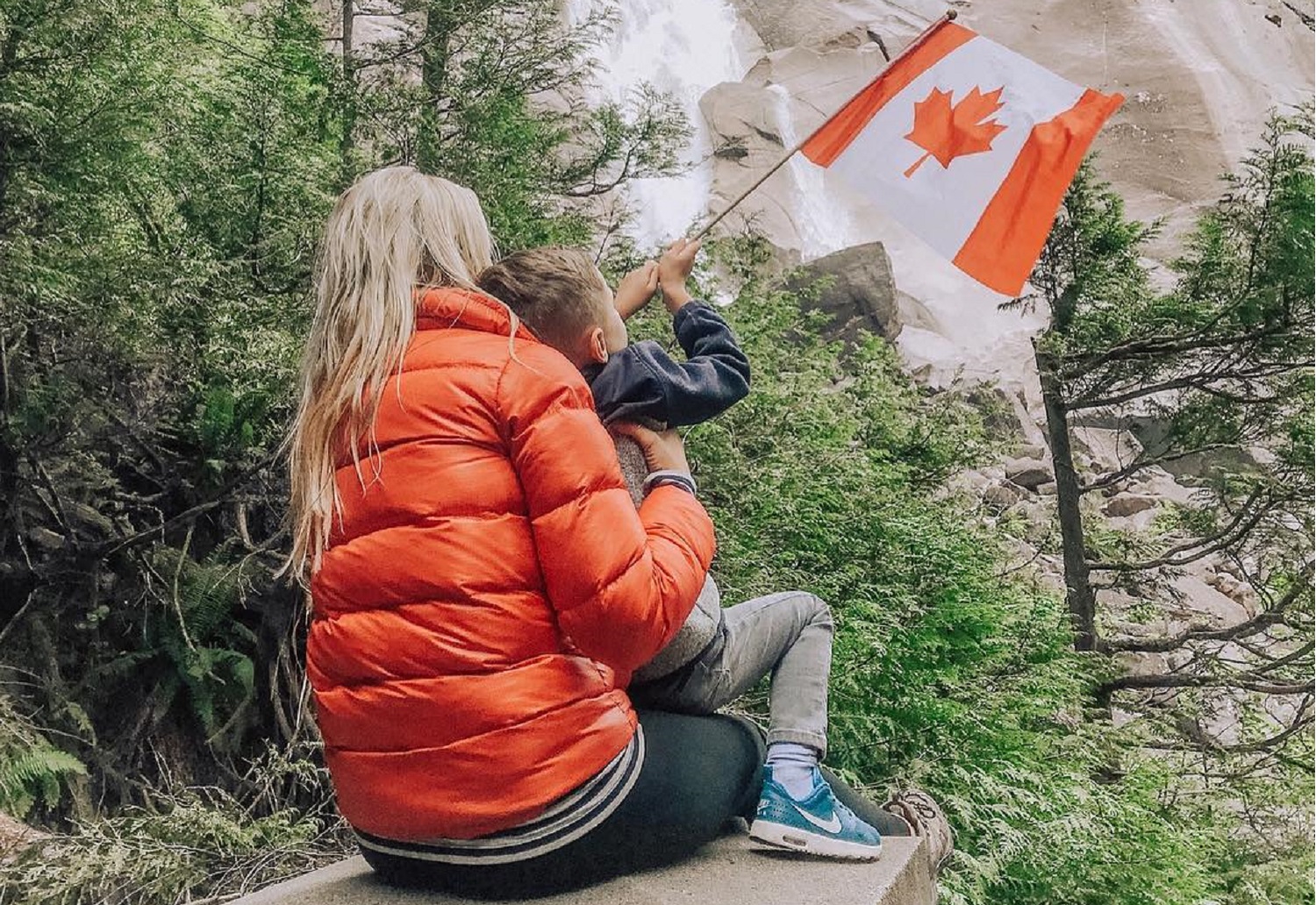 Photo: @ourfamilypassport
Oh Canada: Most Canadian Activities in Squamish
While celebratory parties may be cancelled, there are still plenty of ways to celebrate Canada D'eh this July. Read on and book one of these oh-so Canadian experiences to celebrate the great white north in Squamish. 
Canadian's love cold water and rafting down one of our glacier-fed rivers is not only the best way to cool off on a hot summer afternoon but also an authentic way of celebrating the country. Available with Canadian Outback Rafting, Squamish Rafting Company, and Wedge Rafting.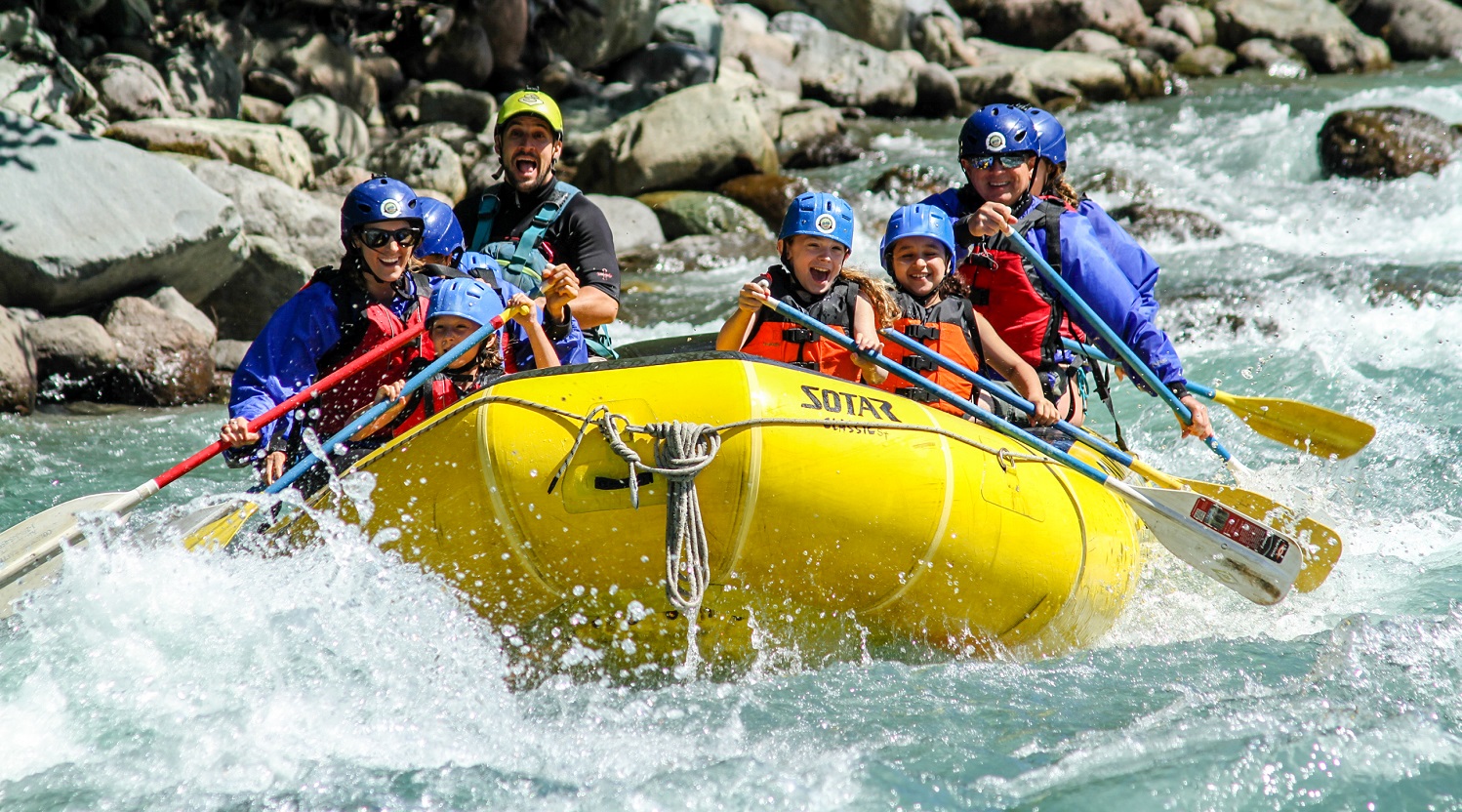 Photo: Canadian Outback Rafting Company
In 2010 more than a third of all the Olympic medals were awarded at the Olympic Park, located 20 minutes north of Squamish. Take a photo with the Olympic rings, hike up the towering ski jump or take an introductory biathlon tour where you can take aim and shoot a 22 calibre rifle on a mini walking/running biathlon race at the Olympic shooting range.
Rent a canoe, kayak or paddleboard and dip your paddle into Howe Sound or one of Squamish's beautiful freshwater lakes. Wearing red is highly recommended and taking a photo holding a flag high in the sky will earn you additional Canada Day points. Tours are available with Norm Hann Expeditions and Sea to Sky Adventure Company.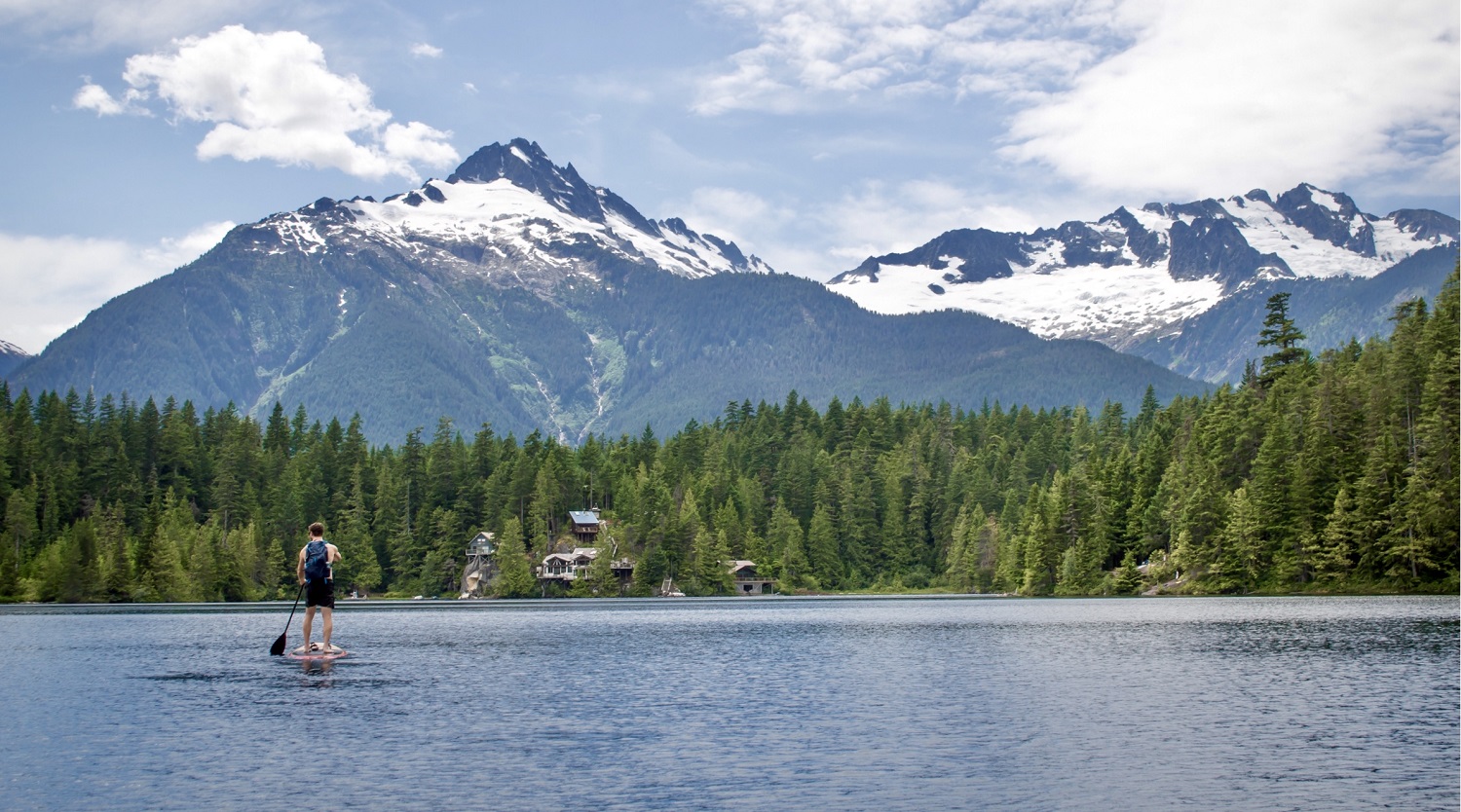 Craft beverages are a part of Canadian culture and in Squamish, you can take your pick of beer, cider, spirits, coffee and the list goes on. Dress in your best white and red, Canada Day only happens once a year. 
The following tasting rooms are now open: A-FRAME Brewing, Backcountry Brewing, Cliffside Cider, Howe Sound Brewing, Geo Cider Co.
Take a hike to explore a piece of our nation's natural playground. Wearing plaid is highly encouraged, as are Canadian Tuxedos, toques or anything lumberjack-esque. View a list of Squamish's most popular trails here.  
Ascend the Via Ferrata with Mountain Skills Academy & Adventures for a thrilling no climbing experience requ­­­ired adventure up Squamish's legendary granite walls. BC residents save 25% off until July 12!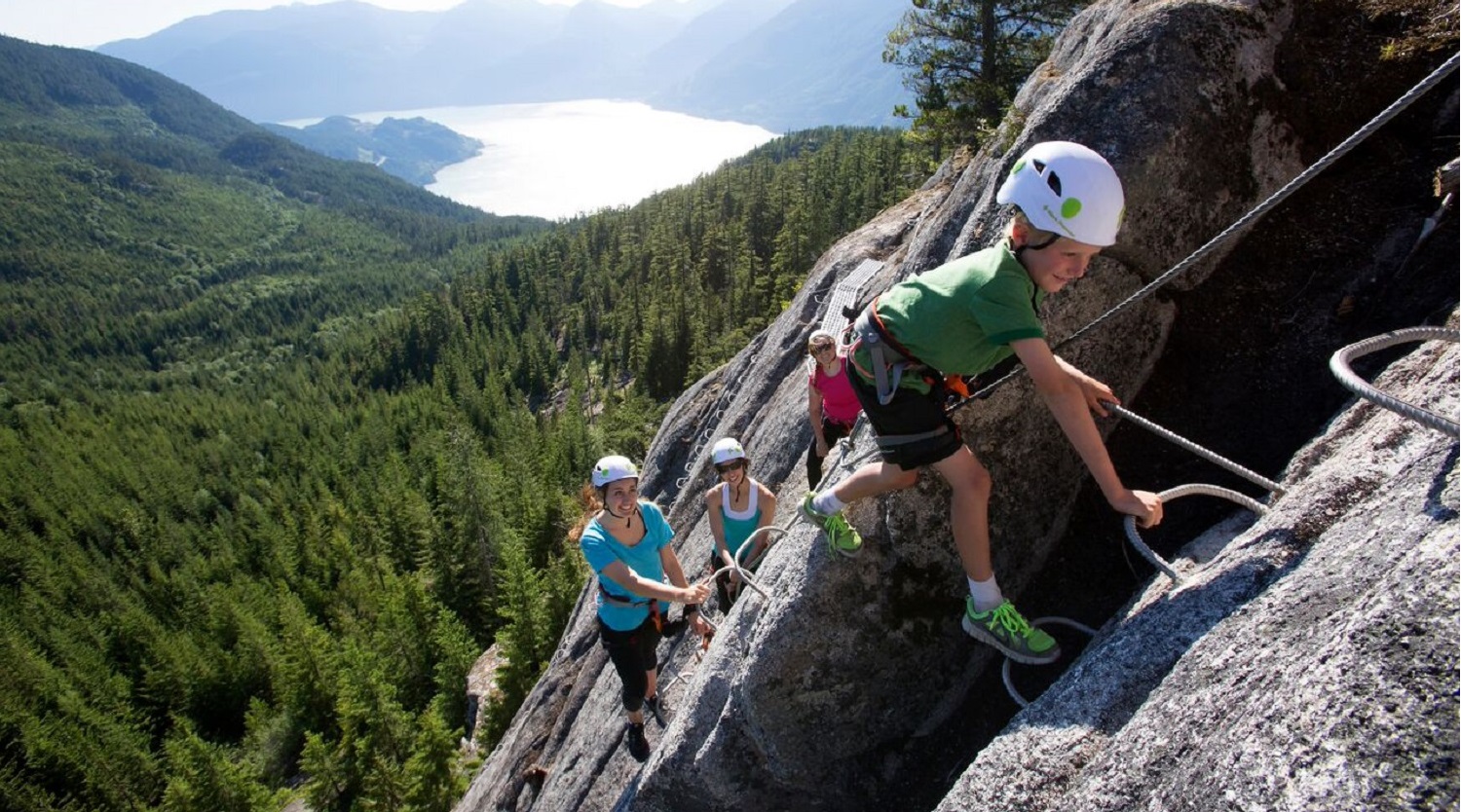 7. Digest Canadian History at a Museum
West Coast Railway Heritage Park Reopening 2021
In Western Canada's early years, the Pacific Eastern Railway, now known as BC Rail helped carve our province into the vibrant communities that exist today. View 100-year-old passenger trains and visit a replica turn of the century rail town at the West Coast Railway Heritage Park. Kid's (and parents) will enjoy the 3km mini rail which tours you around the park and makes a perfect family outing for conductors in training.
Visit Britannia Mine Museum where you can learn all things geoscience and watch BOOM! the new multisensory show that will take you on a visual journey to discover the role mining played in Canada's history. Be sure to also take part in the underground tour and leave yourself enough time to peruse the many exhibits–there is plenty to see. 
8. Toast to Great Canadian Inventions Over Caesars
Over the years many great inventions have taken form in Canada, peanut butter, poutine and the fibreglass goalie mask are just a few. Caesars were also invented in Canada and Squamish has a few key places around town serving up extra delicious creations. 
Best Ceasars in Squamish: Copper Coil Still & Grill, Howe Sound Brew Pub, Cork & Craft Taphouse, The Backyard, and Norman Rudy's who offer "Norm's Caesar" made with dill-infused vodka, Walter's craft Caesar mix, charcuterie and cheese!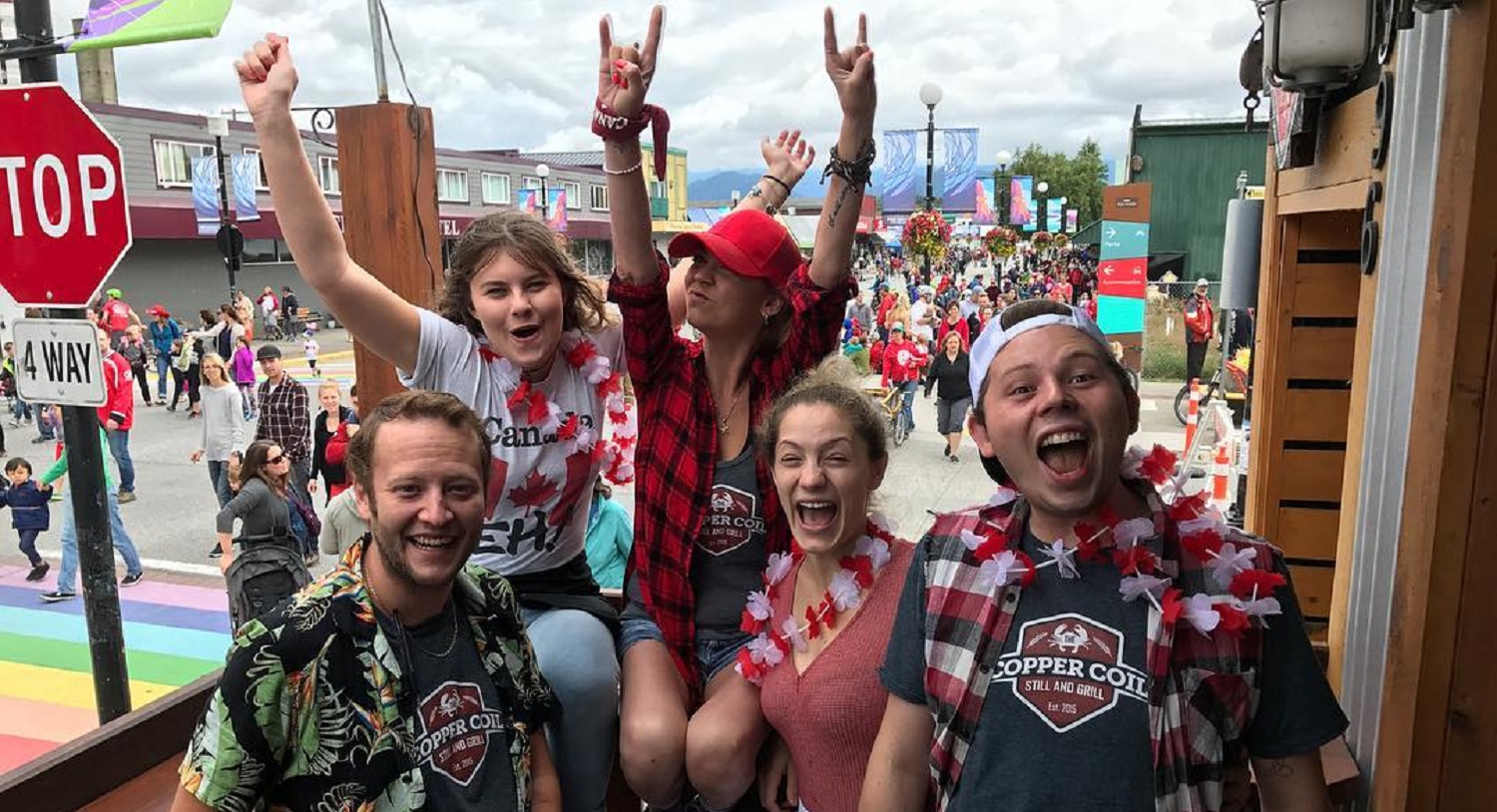 Celebrating Canada on the Patio at the Copper Coil Still & Grill in 2019 | Photo: The Copper Coil Still & Grill