Explore Squamish - September 23, 2021
Love it List - Fall Must Haves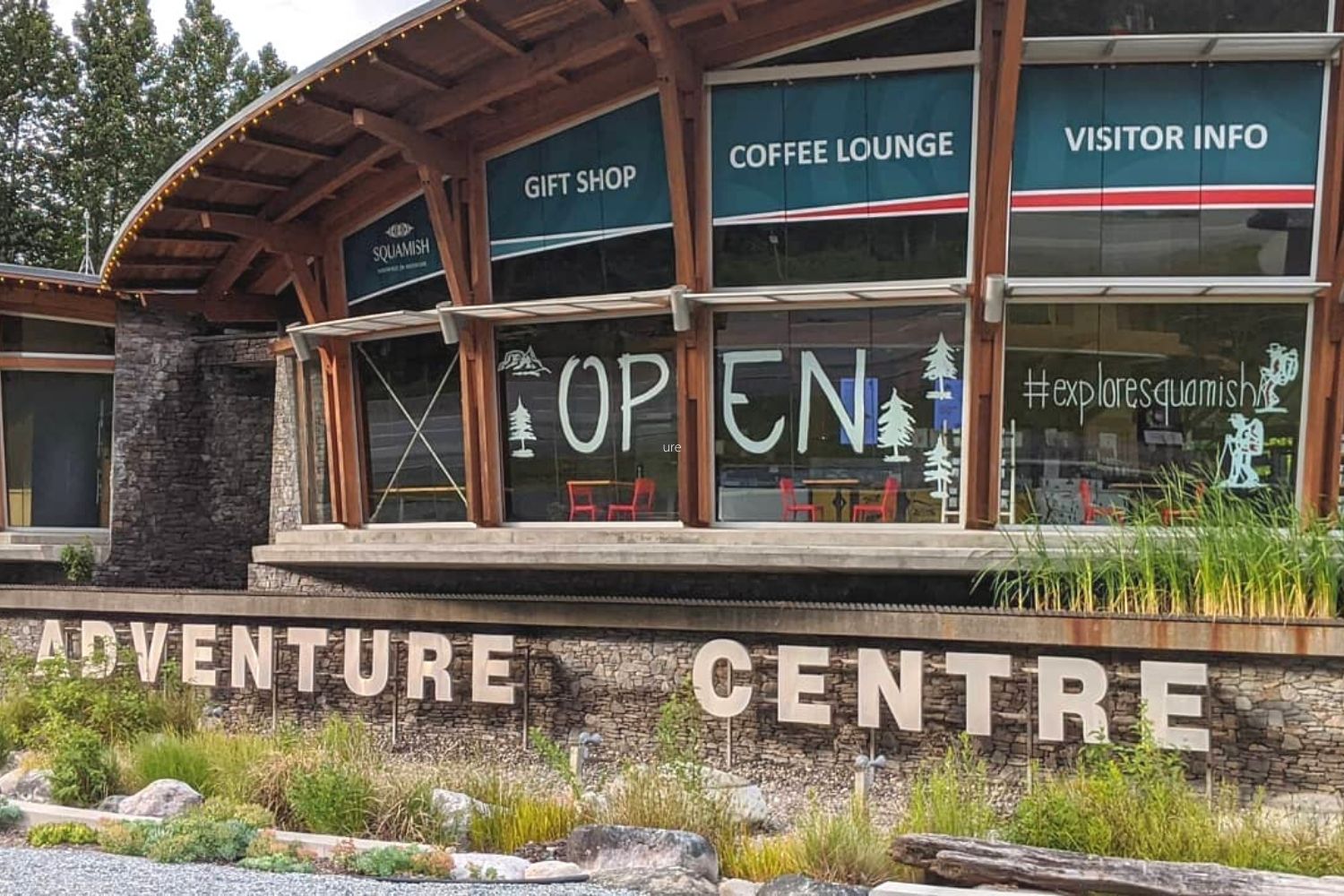 Photo: Caffe Garibaldi
There something about Fall that just makes you want to head inside and… go shopping? Give online retailers a pass this year and head straight to the Squamish Store at the Adventure Centre, where you'll find wonderful products supplied by local businesses and artisans. A little retail therapy as rain drizzles down outside never hurt anyone, and there are so many delightful gift ideas, retail products and must-have items. You'll be happy to have supported local AND bought something you fell in love with.
Here's our Love It List – Fall must haves that are currently in stock at the Squamish Store.
1. Hats, Hats, Hats
From fuzzy toques to fun designs for kids, keep your head warm with a selection of cozy knits for your noggin. Alternately you can snap up a cap to keep the rain off your face. We know it sucks when you find yourself in pitch black at 5pm, so find light in the shadows with one of these hats with a built-in headlamp.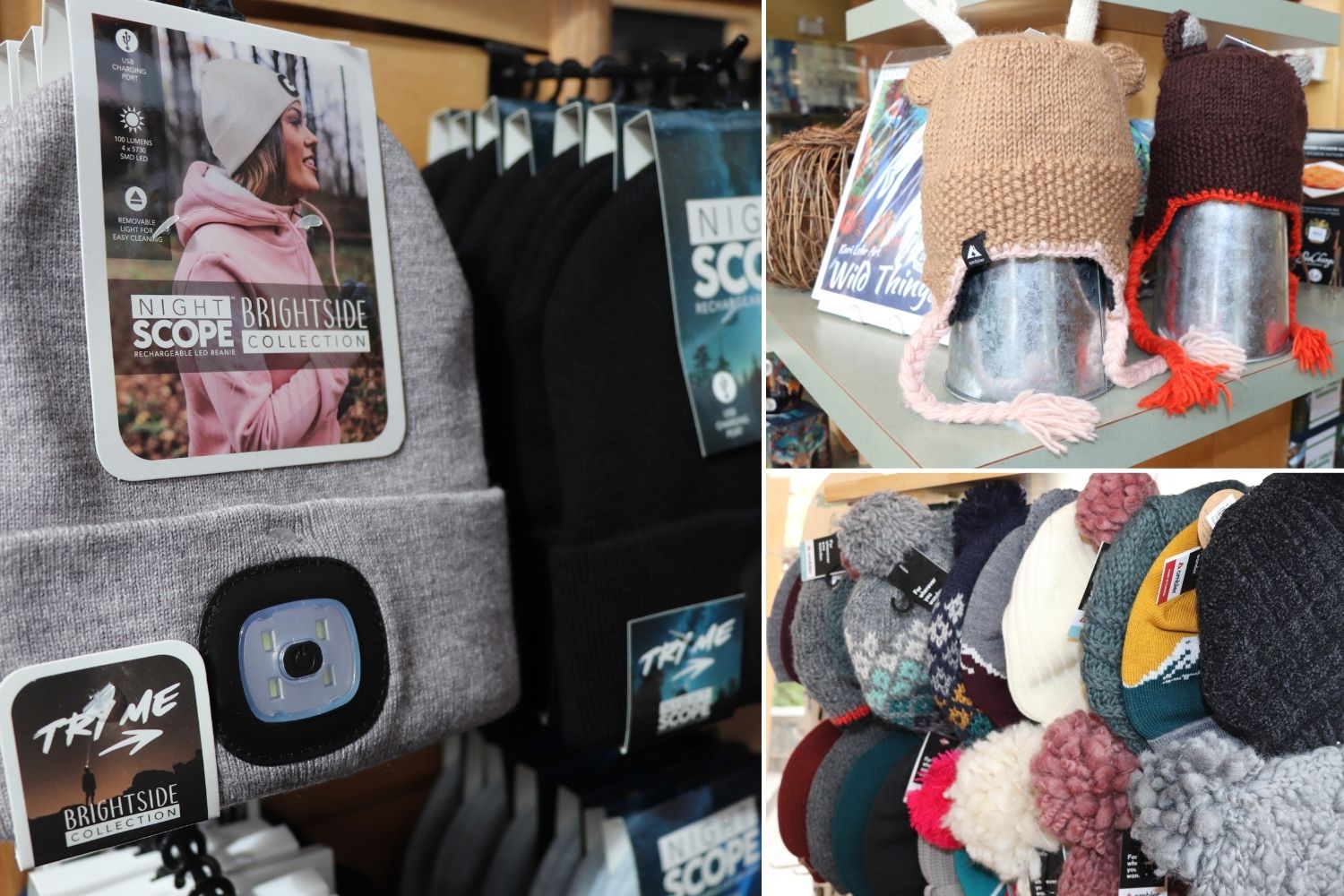 2. Cozy Blankets
Nothing says comfort better than curling up with a soft blanket. These reversible blankets from local shop Treeline Collective are perfect for wrapping around yourself as you lounge around inside. They also pack up small so you can bring them on outside adventures when the weather improves.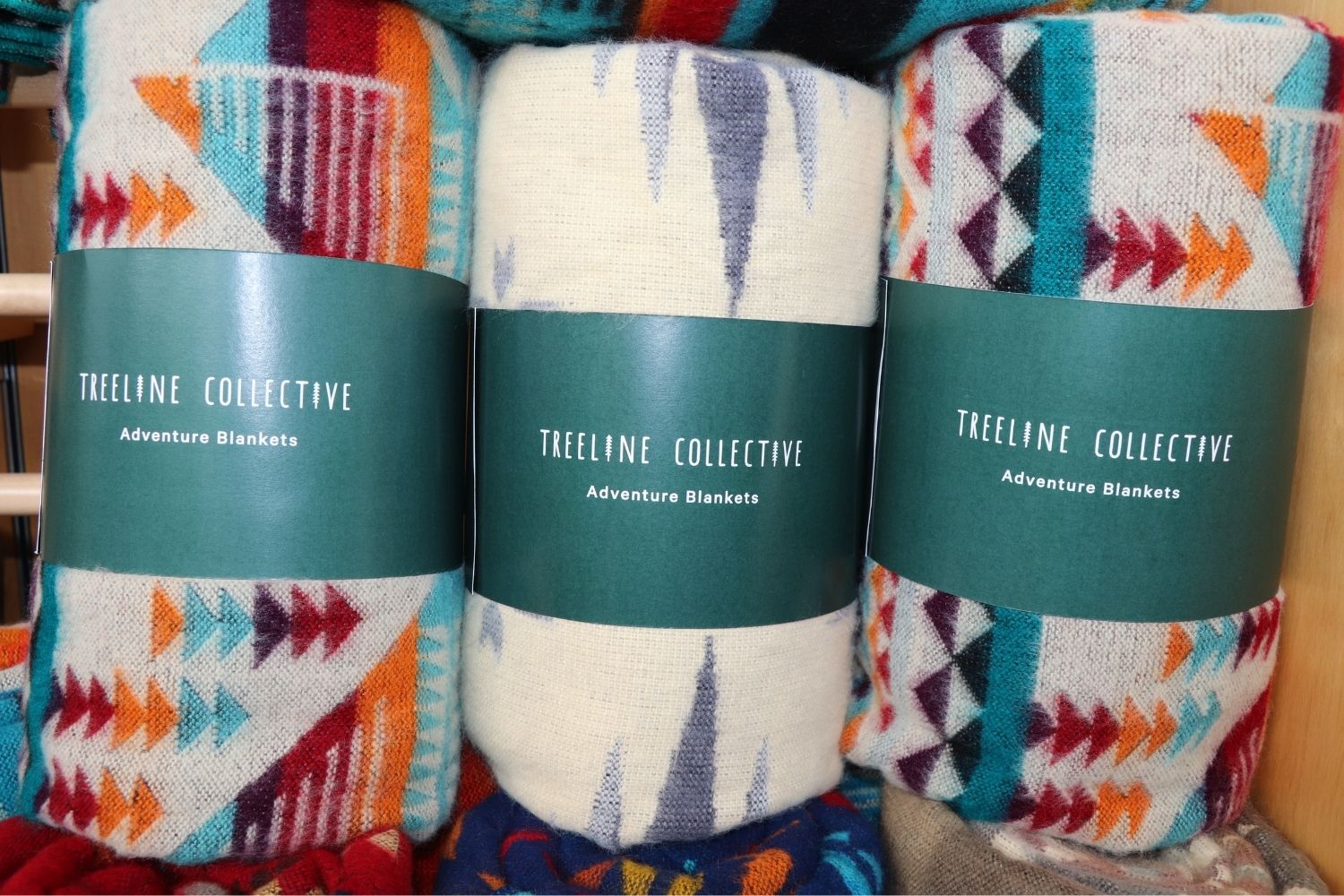 3. Guides and Books
All this rain outside brings out the worms - bookworms, that is. Check out the regularly changing selection of Squamish-related books and start reading up and planning your next quests for a brighter day. If you're in more of a 'get outside' kind of vibe during the fall, mushroom foraging and flora identification are both fun and popular activities. Learn more about local plants and mushrooms with one of their definitive guides.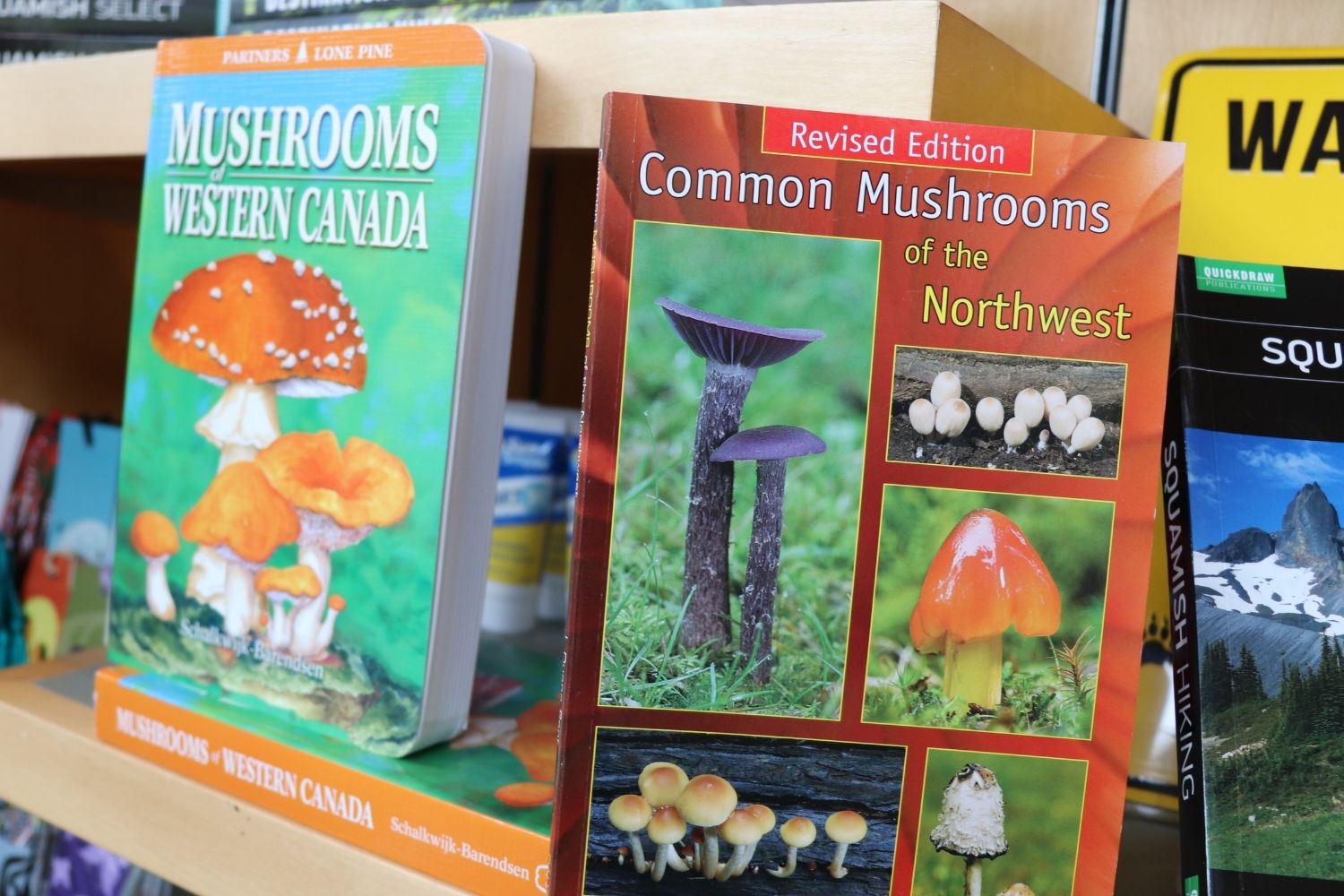 4. Every Child Matters
With National Day of Truth and Reconciliation coming up on September 30th, pick up an orange tshirt to wear to show your respect of the tragic history of First Nations and ensure that the legacy of residential schools is never forgotten. Proceeds from the sale of these shirts go to The Orange Shirt Society, B.C. Aboriginal Child Care Association, Native Youth Association and The 2 Spirited Collective.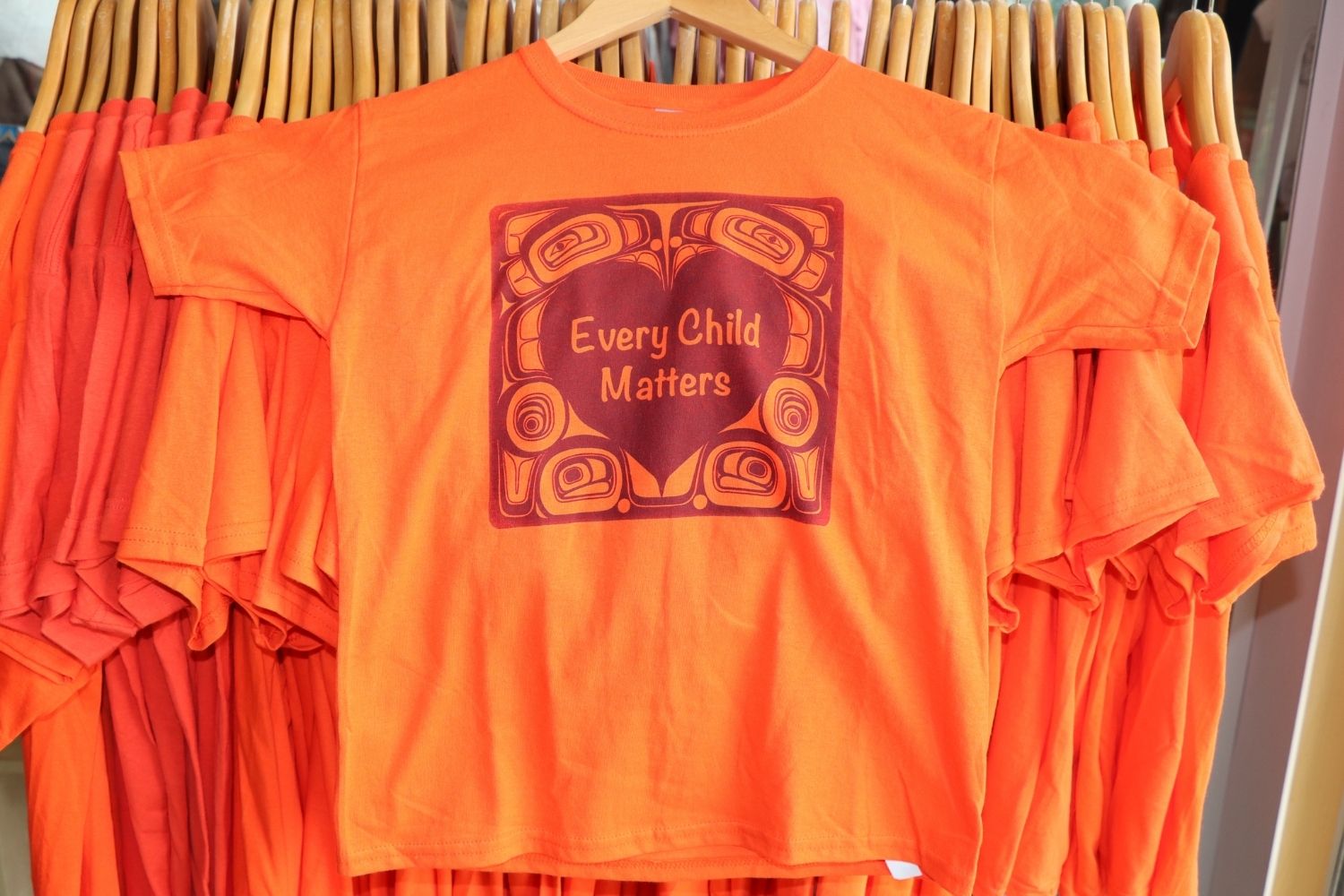 5. Culinary Kings & Queens
You don't just have to Netflix on super rainy days, it's fun to do your best version of Jamie Oliver and head into the kitchen and get creative! With goodies like Frostbites syrups, Salt Spring Island Kitchen Co. gourmet savoury, spicy and sweet preserves, and wild smoked salmon, you can create your own food adventure right in your very own kitchen. Grab this guide to First Nations Recipes to learn more about Indigenous cooking and give it a go.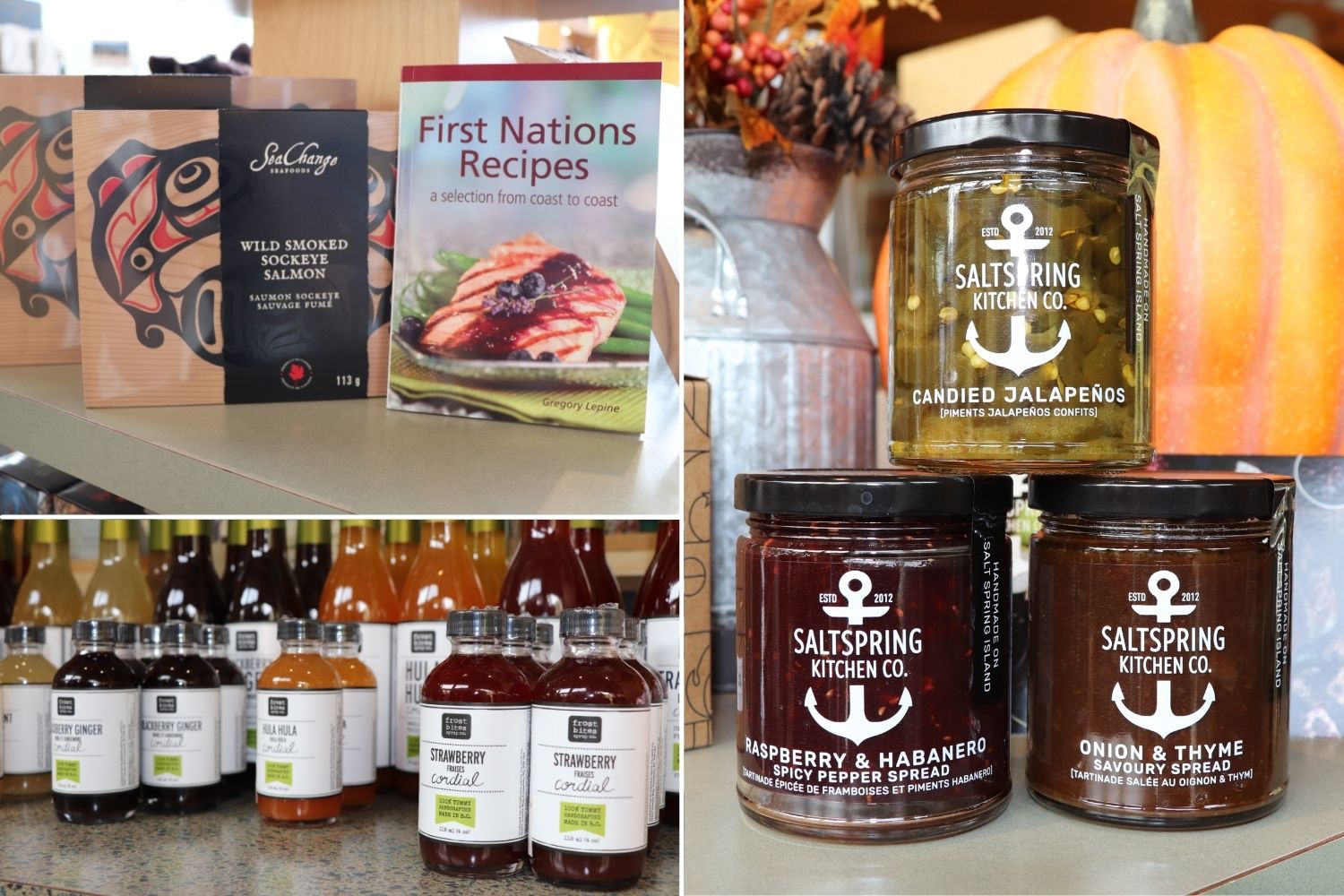 6. Mug for the Camera
Fire up the kettle and pour yourself a soothing tea, hot cocoa or delicious coffee in one of these artfully created mugs or travel cups. Now that's a way to warm yourself on those cool autumn days from the inside out – and have something pretty to admire too.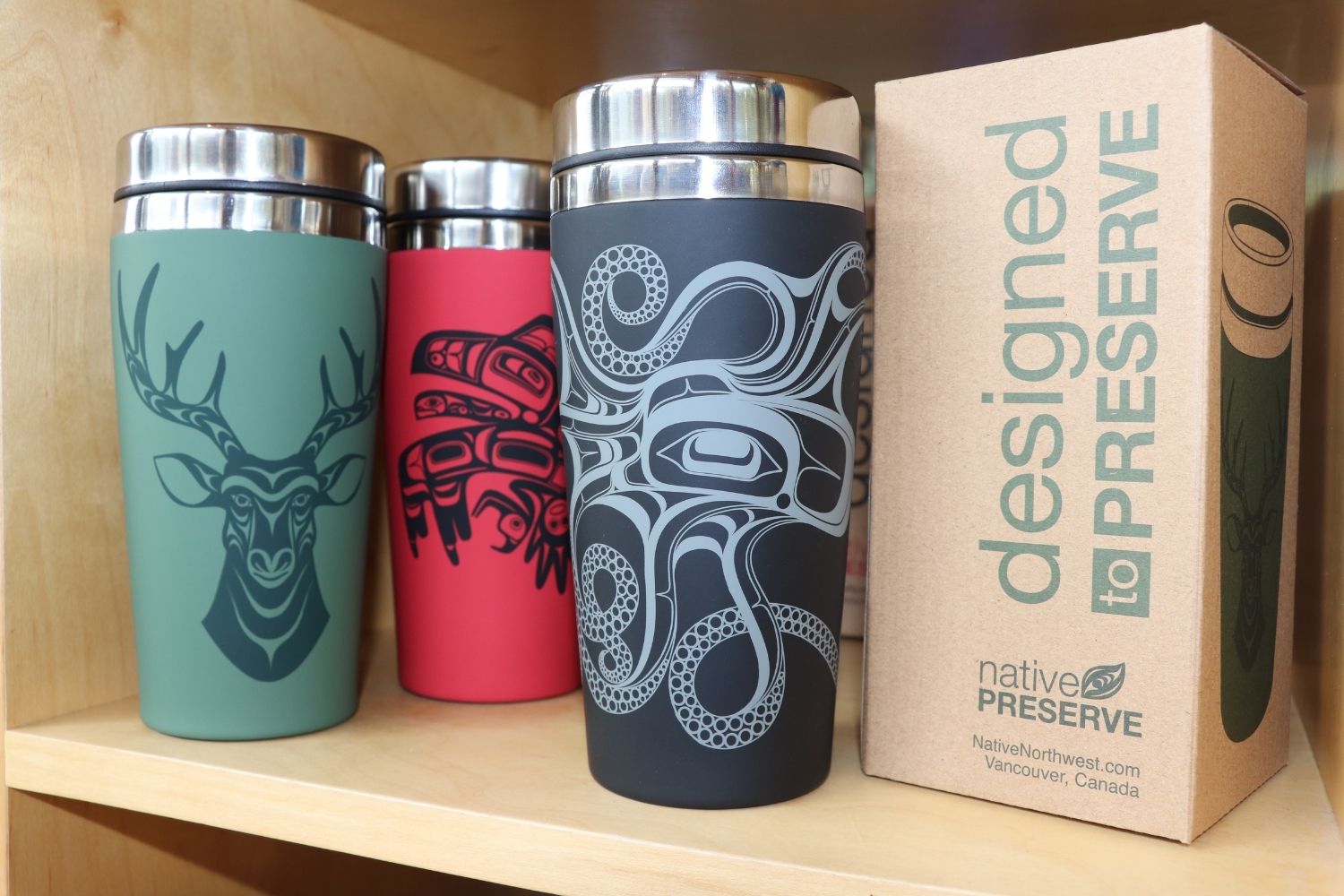 7. Puzzle for your Thoughts
When the rain really starts to pour and the only adventures are within the walls of your home, why not break out a puzzle to get your mind engaged along with your family, roommates or significant other? With lots of options to choose from, you'll have hours of entertainment with this perfect rainy-day activity.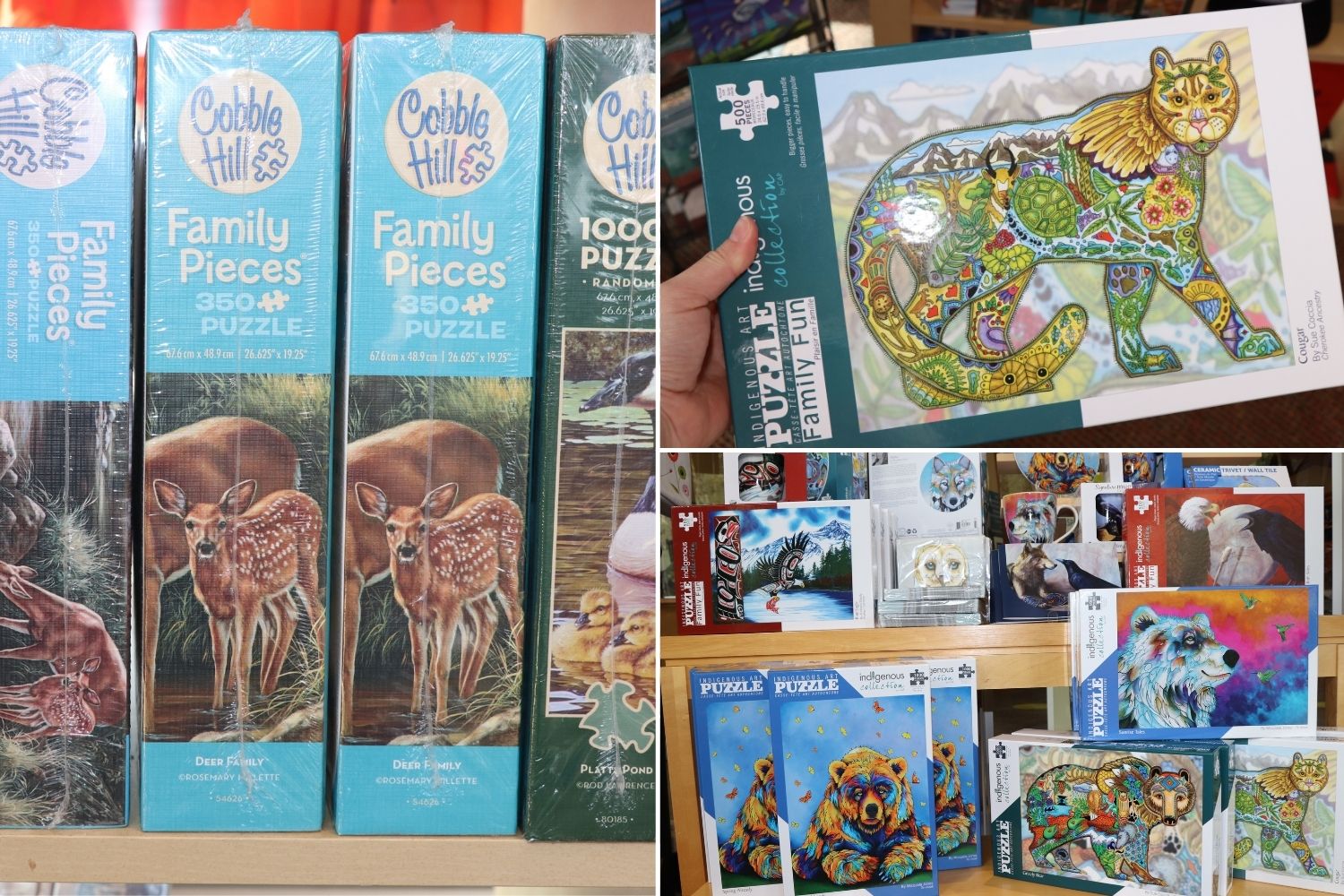 8. Puppets and Games
If puzzles aren't your thing there are also Indigenous inspired animal puppets, activity books, stickers and small mobile games to keep little ones smiling and busy.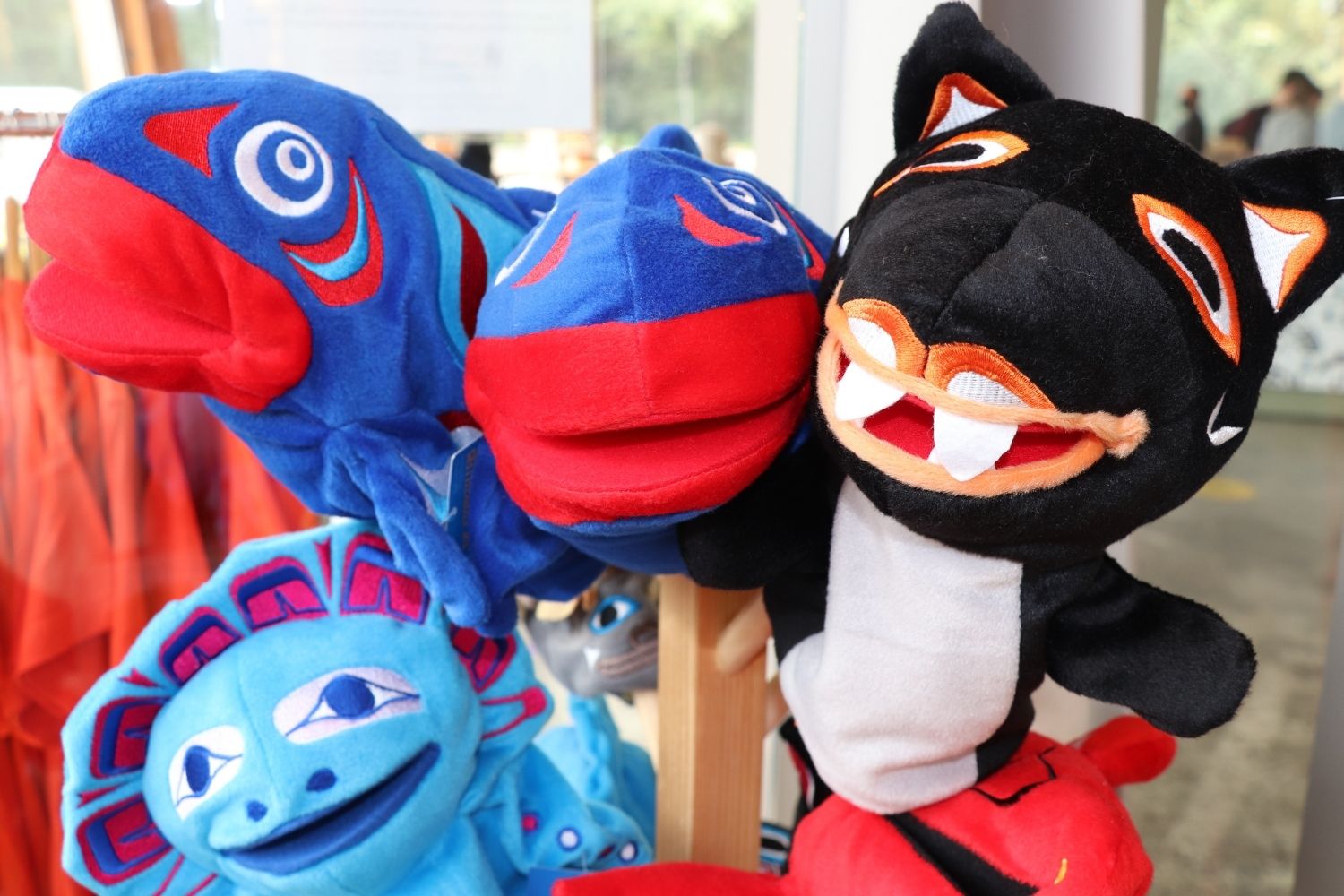 9. Umbrella-ella-ellas
If you decide to venture out into Squamish's wet and wild outdoors, an umbrella might just be your new best friend. Grab this must-have accessory and open the door to new adventures while keeping your head dry.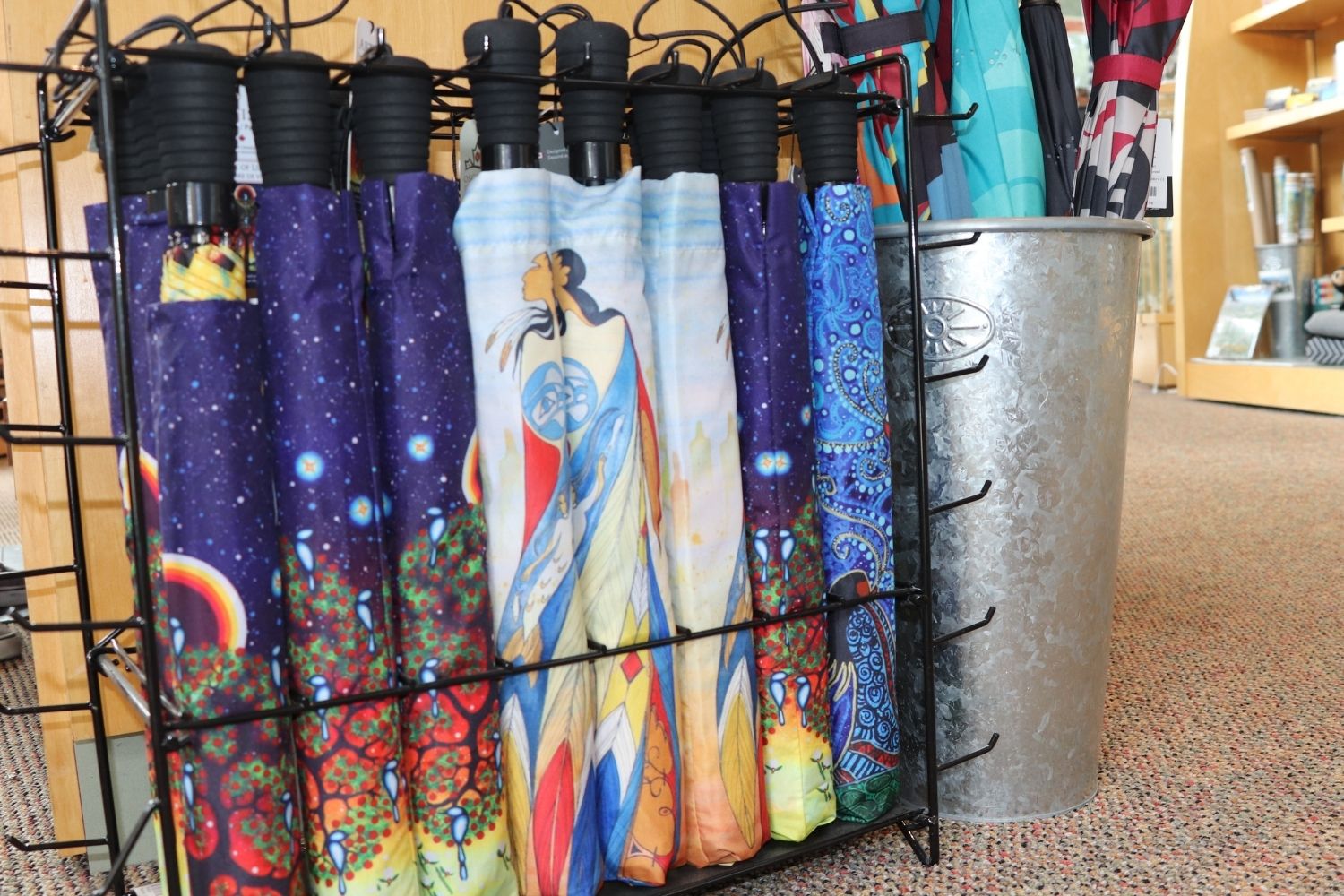 10. Bells and Whistles
If you're venturing outside at this time of year it's good to let the bears know your coming as they will be out foraging for food before they head into hibernation. Grab a bear bell or whistle to let them know you're on their turf. Safety first!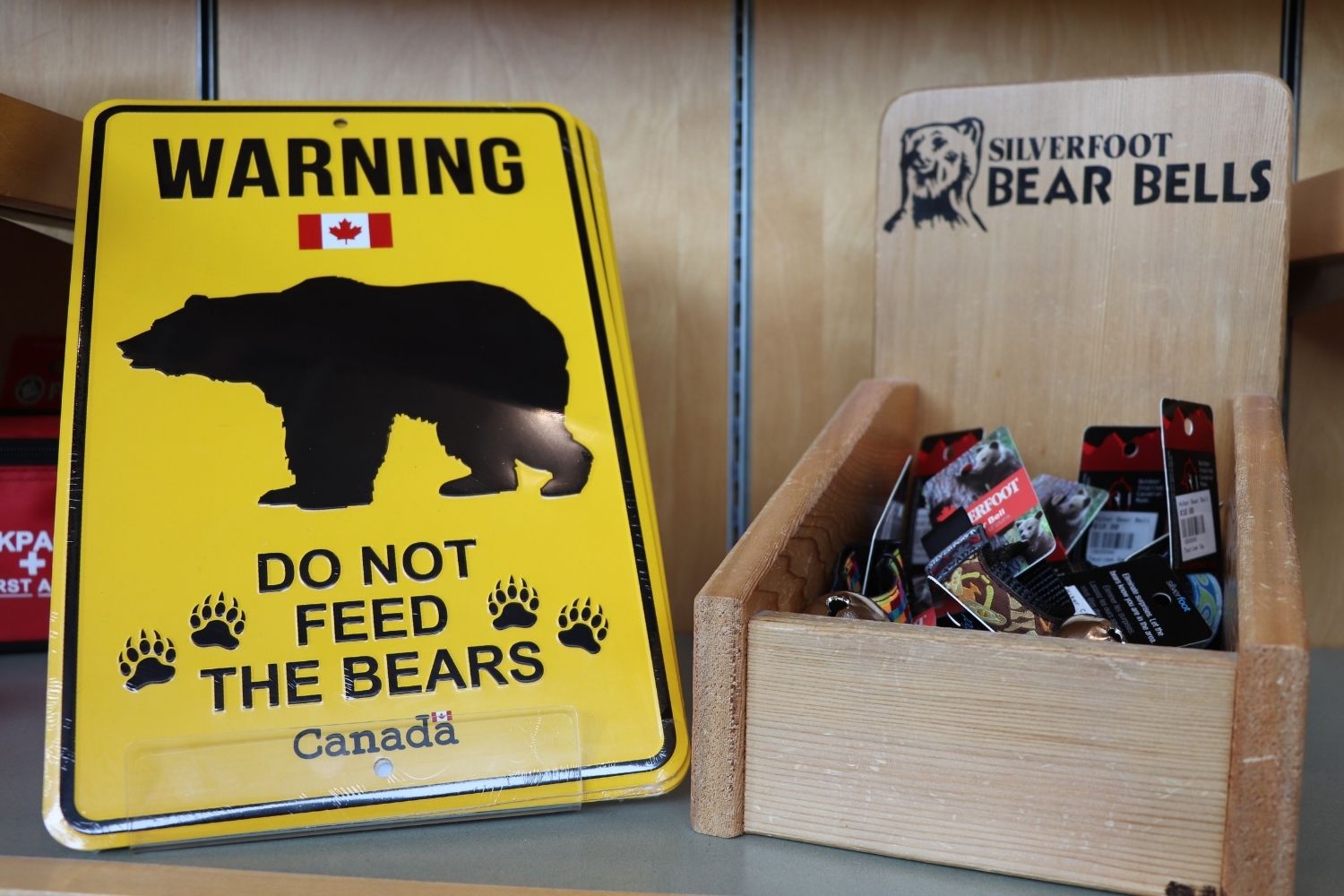 11. Pre-Deck the Halls
We know you likely don't want to hear this yet, but Christmas is just around the corner. Get started early on your Xmas shopping or buy a thoughtful gift for an upcoming occasion. There are hand-crafted cards in store too! The Squamish Store features many local and regional artisans that have created wonderful jewellery, housewares and gift items that are perfect for that special someone you want to gift.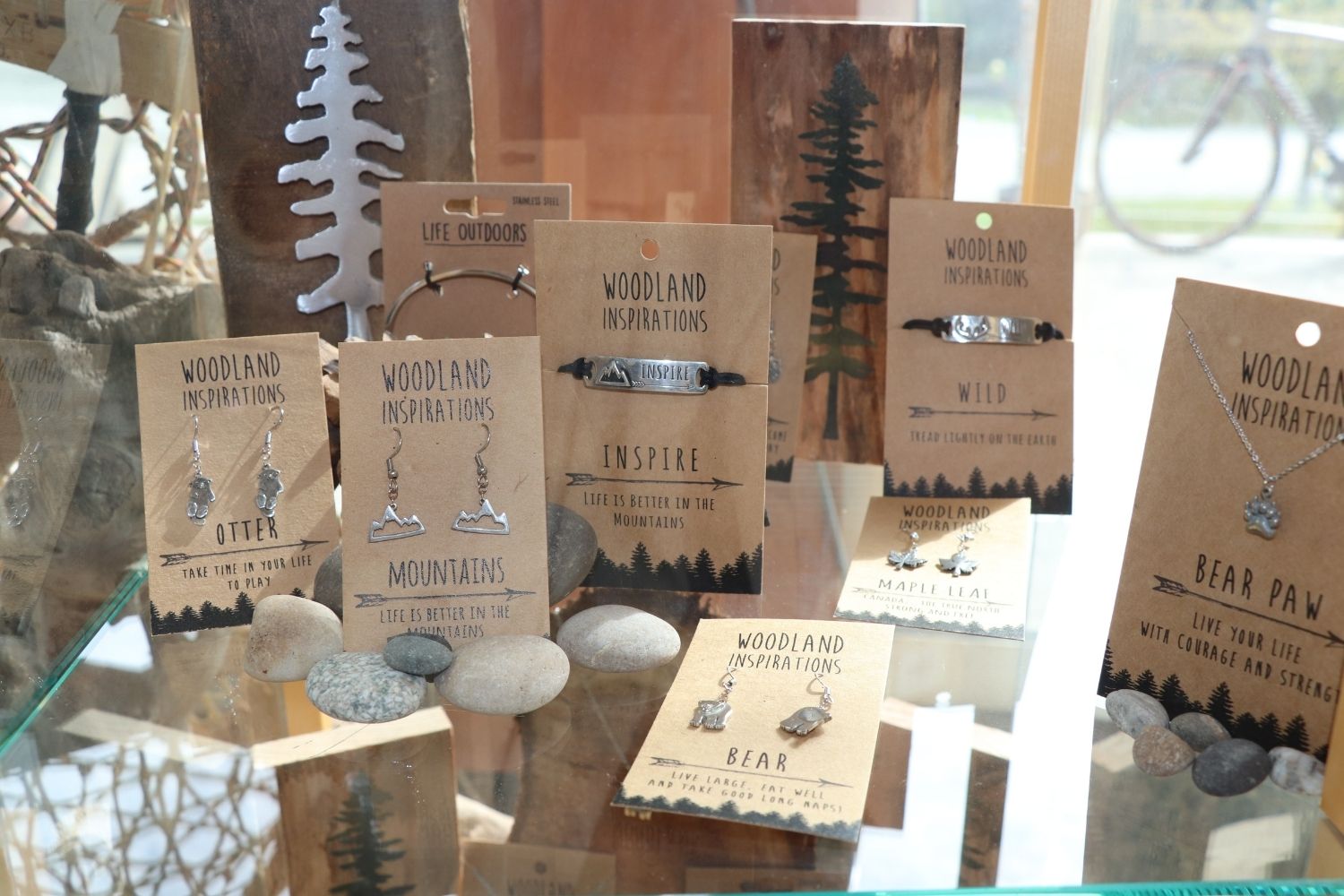 12. Squamish Swag
Buy yourself a new hoodie, T-shirt or hat for yourself or someone you care about to show your Squamish love. These branded items make terrific gifts. You'll also discover scarves and masks with First Nations patterns, and if your toes are feeling a little too chilly there is a great selection of fun socks - many themed with ocean, forest and animal patterns that will make you think of Squamish when you put your feet up at the end of the day.