Explore Squamish - November 30, 2021
Love It List - Holiday Shopping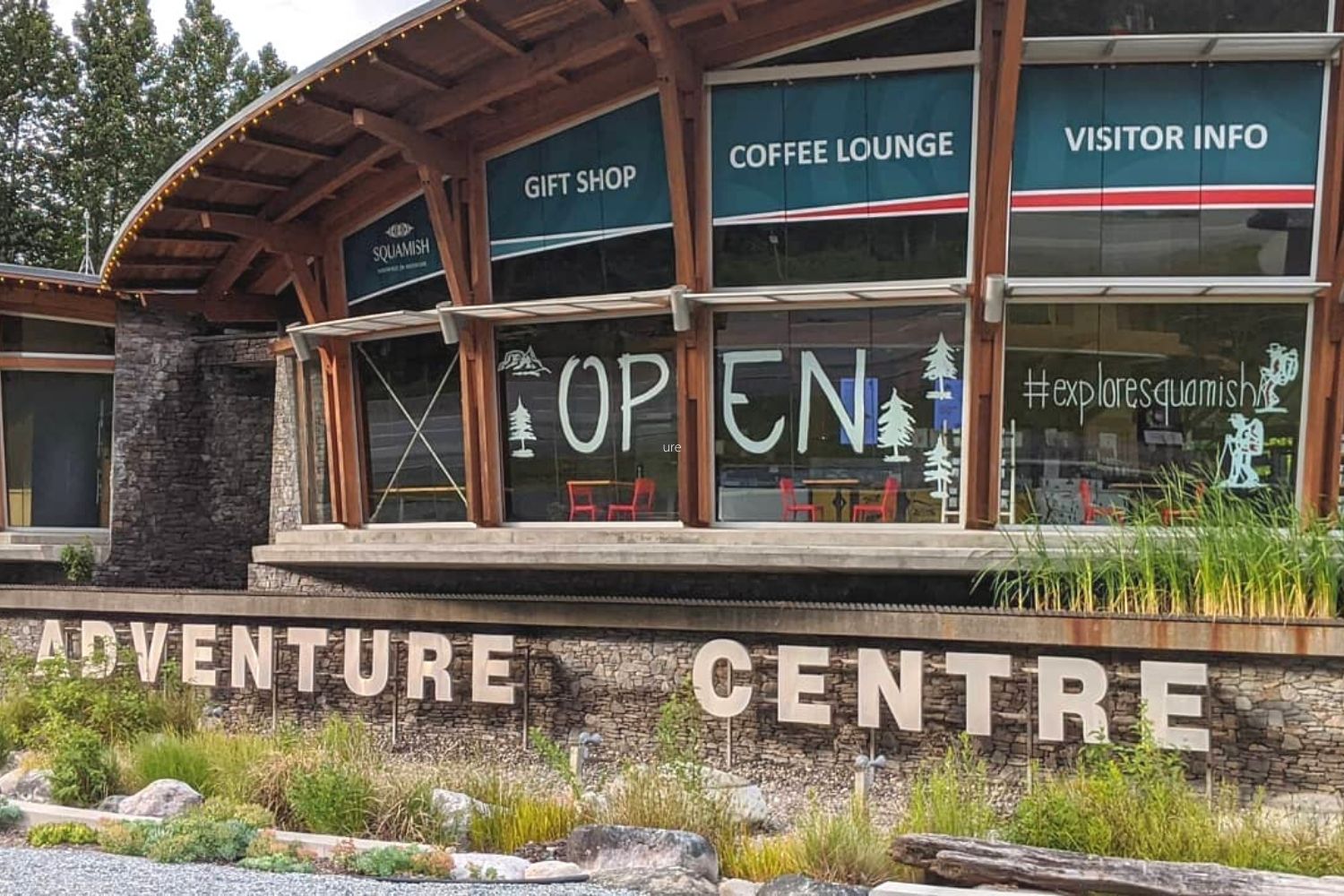 Photo: Caffe Garibaldi
While the weather outside isn't so delightful, why not tick some things of the ol' Christmas list and get ahead on your holiday shopping?
At the Squamish Store you'll find a carefully curated selection of wonderful items just perfect to put under the Christmas tree. You'll also be supporting local artists, creators and businesses - talk about gifts that keep on giving! Shop local, support local AND find wonderful presents for everyone on your list this season. WINNING!
Here's our Love It List for Christmas - gracious gifts ideas to help you finish up all that holiday shopping.
1. Cozy Blankets
Nothing says comfort better than curling up with a soft blanket. These reversible blankets from local shop Treeline Collective are perfect for wrapping around yourself as you lounge around inside. They also pack up small so you can bring them on outside adventures too!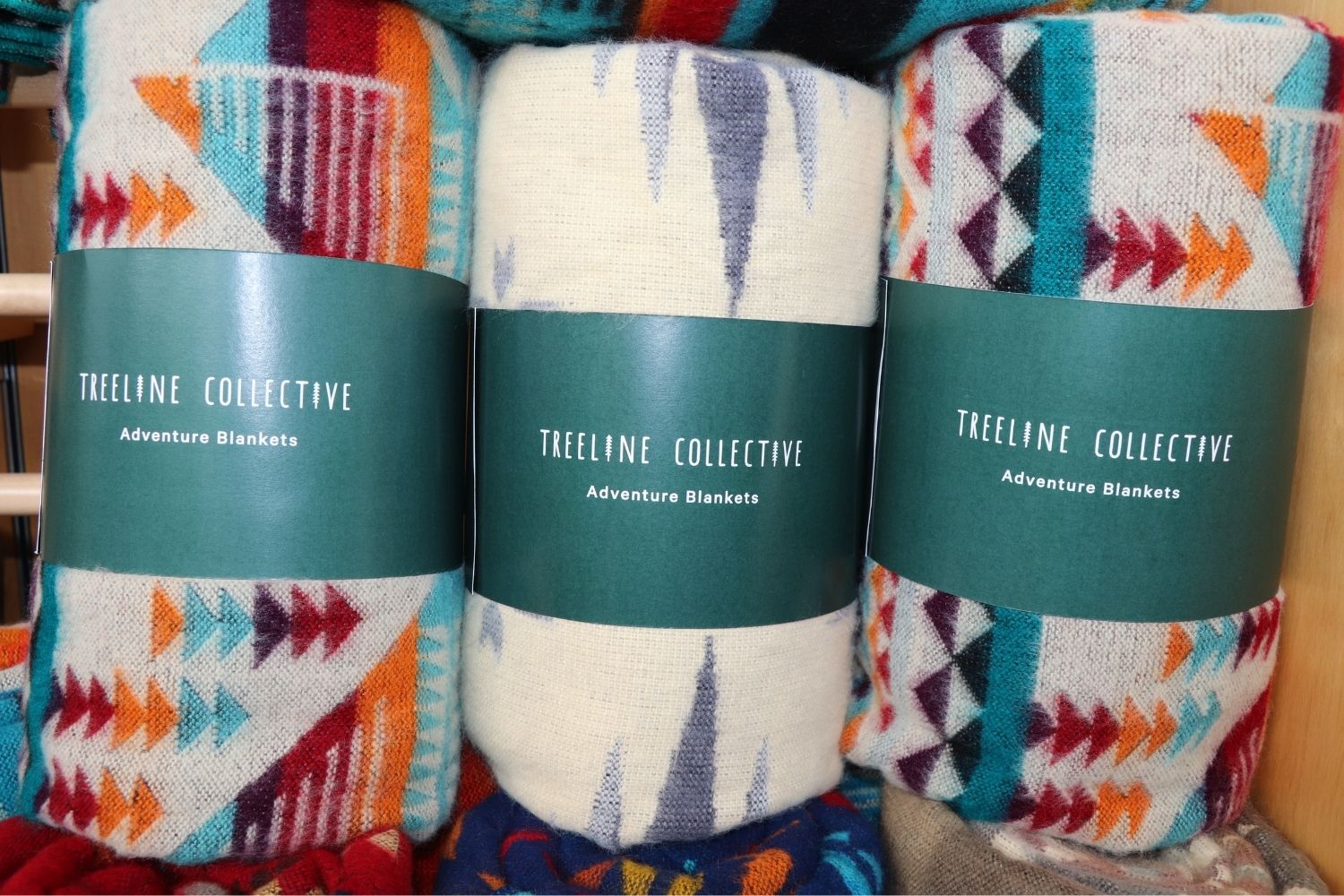 2. Squamish Swag
Whether you live in Squamish or not, a little Squamish swag is a great gift to show some local pride for this awesome place in the world. These branded hoodies, T-shirts and hats all make the statement that Squamish is awesome.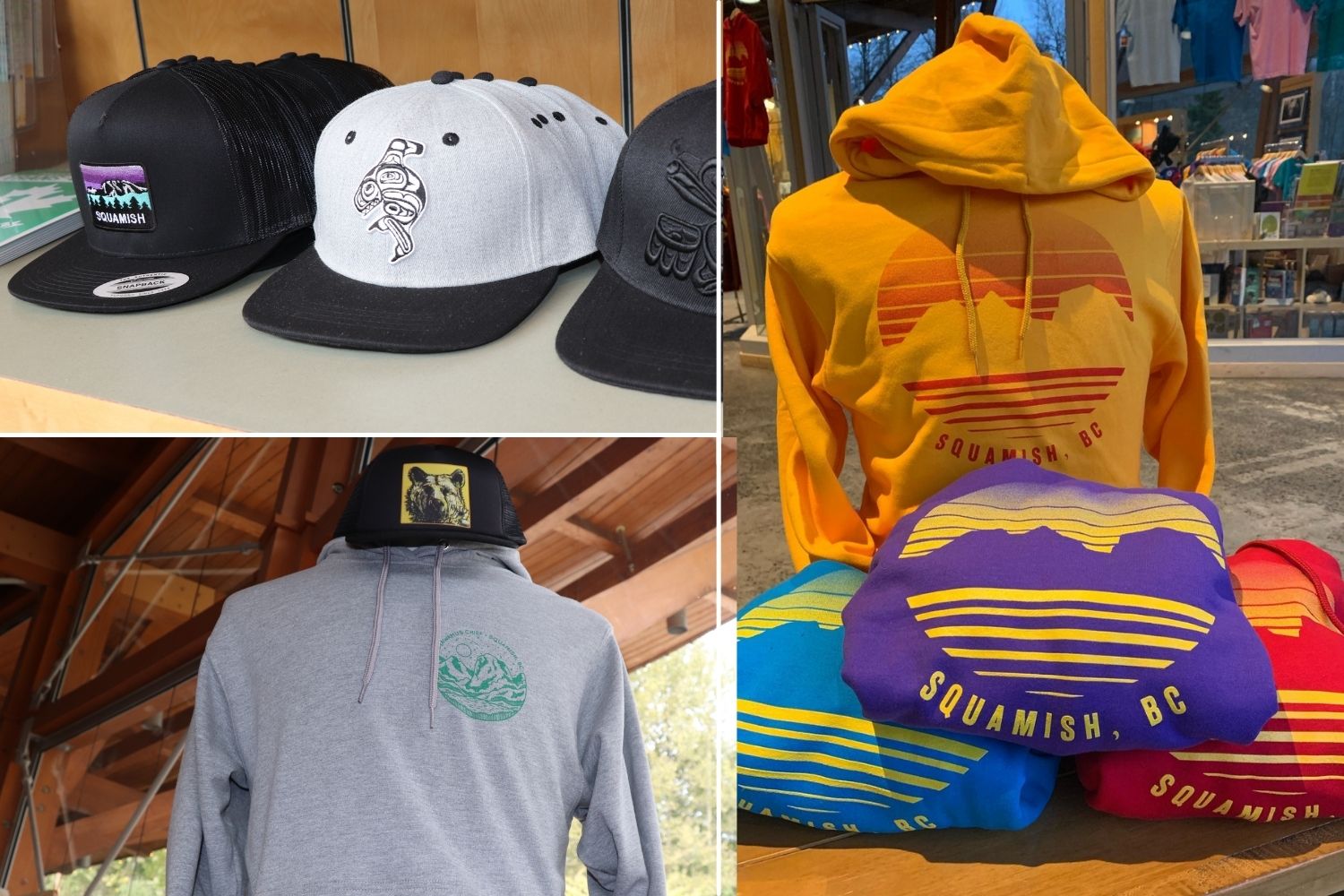 3. Bling In The New Year
The Squamish Store carries a wide selection of lovely jewellery, from delicate pendants and earrings to funky Squamish themed adornments. There is an ecelectic array here - definitely worth a visit to check out all the necklaces, earrings, rings and things, all locally made.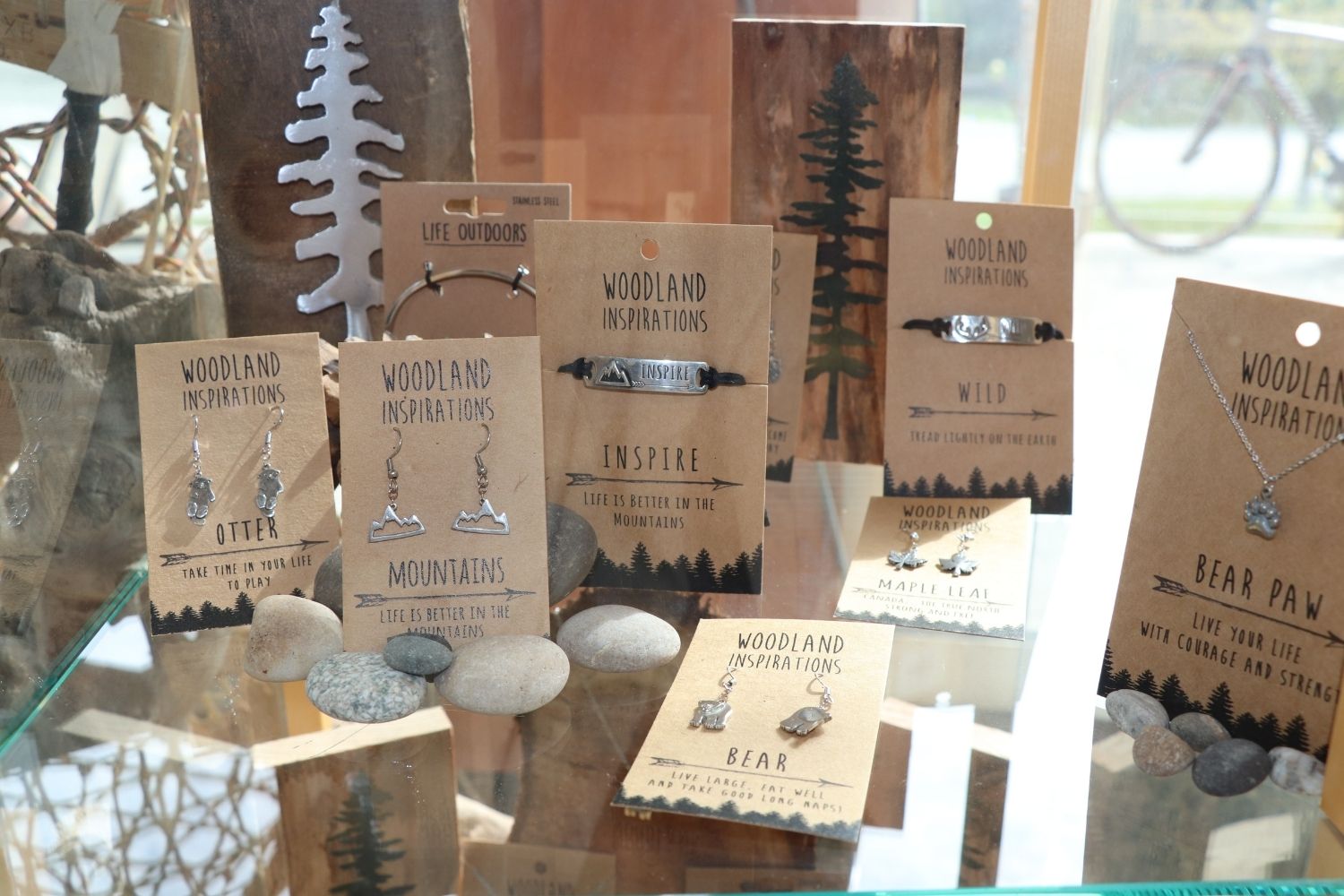 4. Skwxwú7mesh Gifts 
At the store you'll find a beautiful selection of scarves, masks, travel mugs and other items decorated with wonderul First Nations patterns and symbols. Each of these make a lovely gift that supports local artisans and tells a story about Squamish. There is also a guide to First Nations recipes to learn more about Indigenous cooking and traditional recipes.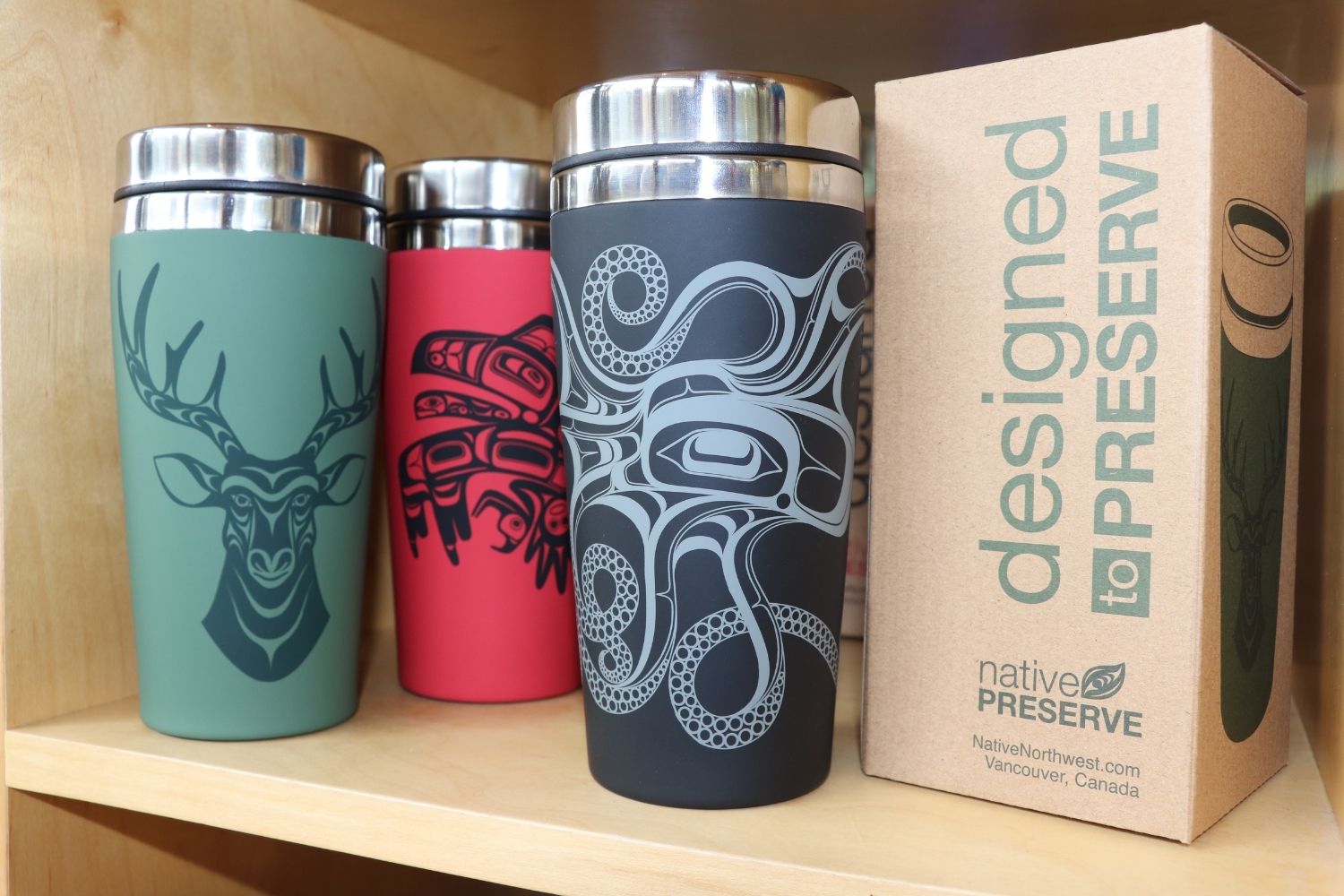 5. Edible Delights
With goodies like Frostbites syrups, Salt Spring Island Kitchen Co. gourmet savoury, spicy and sweet preserves, and wild smoked salmon, there is lots of options for foodies and kitchen creatives. Purchase one or grab a few to pile into a gift basket!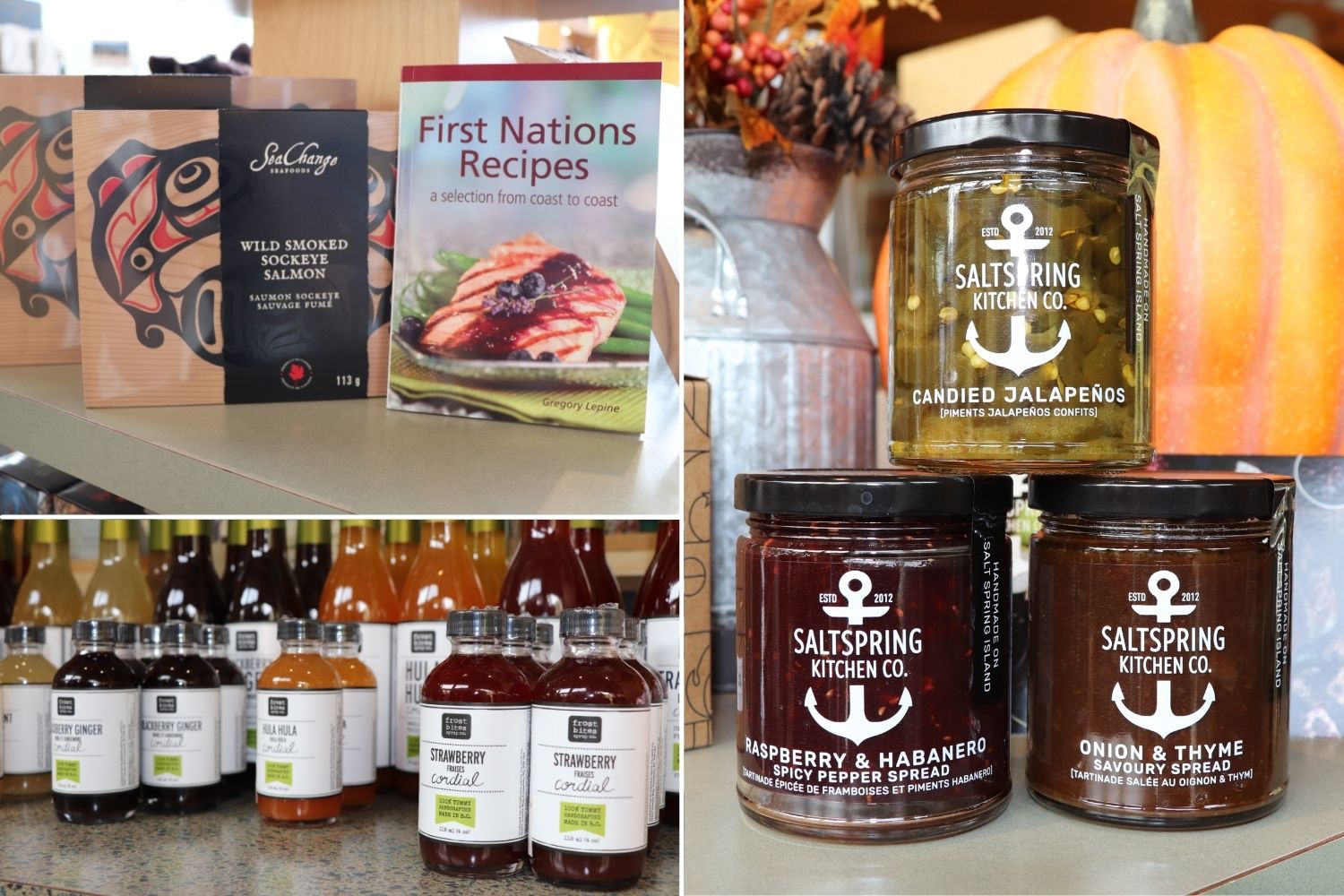 6. Guides and Books
With a regularly changing selection of Squamish-related books and guides, you'l find plenty of material for the outdoor enthusiast on your list. Need something for an information thirsty naturalist? Books on mushroom foraging, birds and flora identification fit the bill!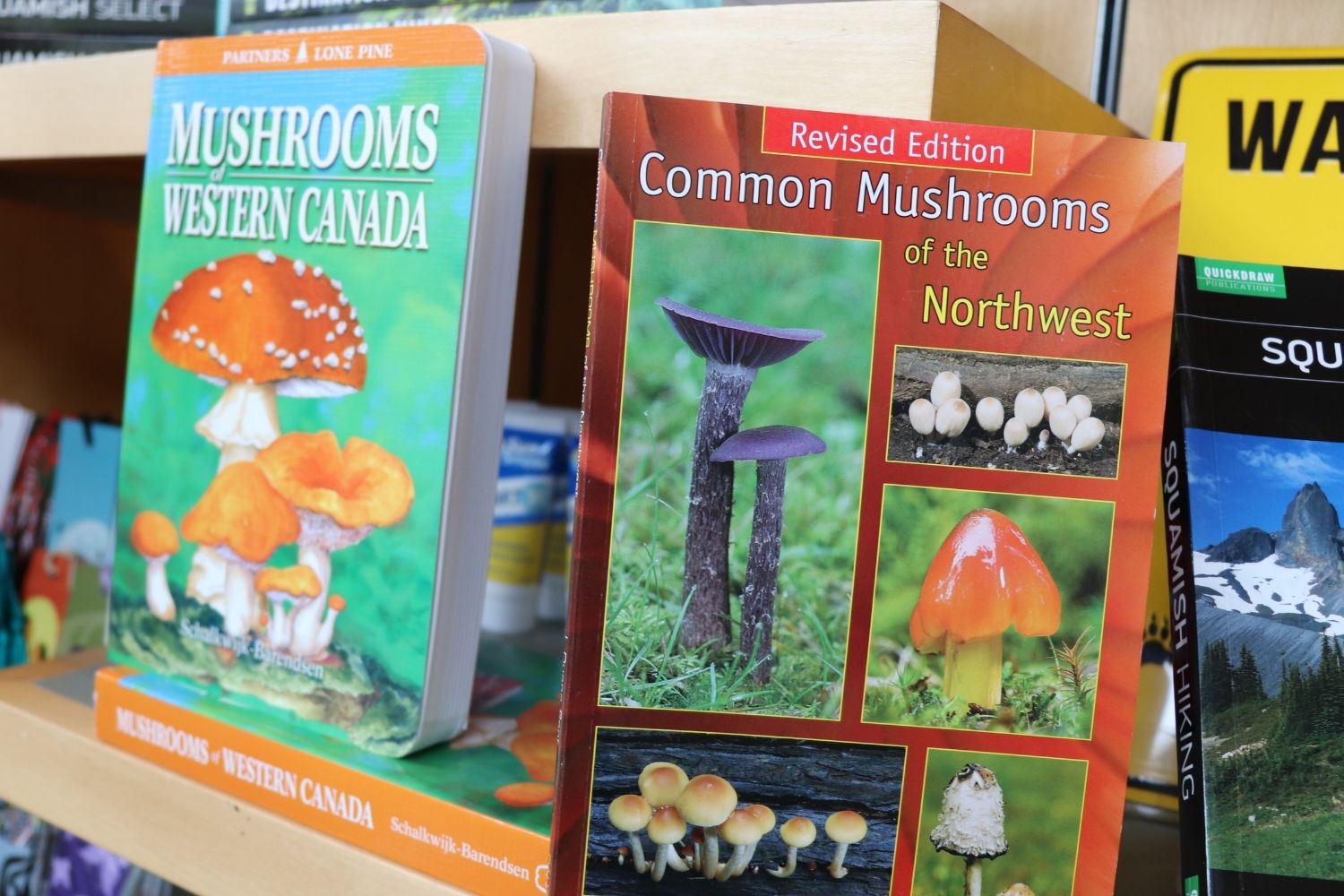 7. Sock It To Me
Everyone's toes get chilly at some point so why not wrap 'em up in some fun and playful socks? With Squamish themes like ocean, forest and animal patterns and quality-made, the recipient will say thank you and so will their feet.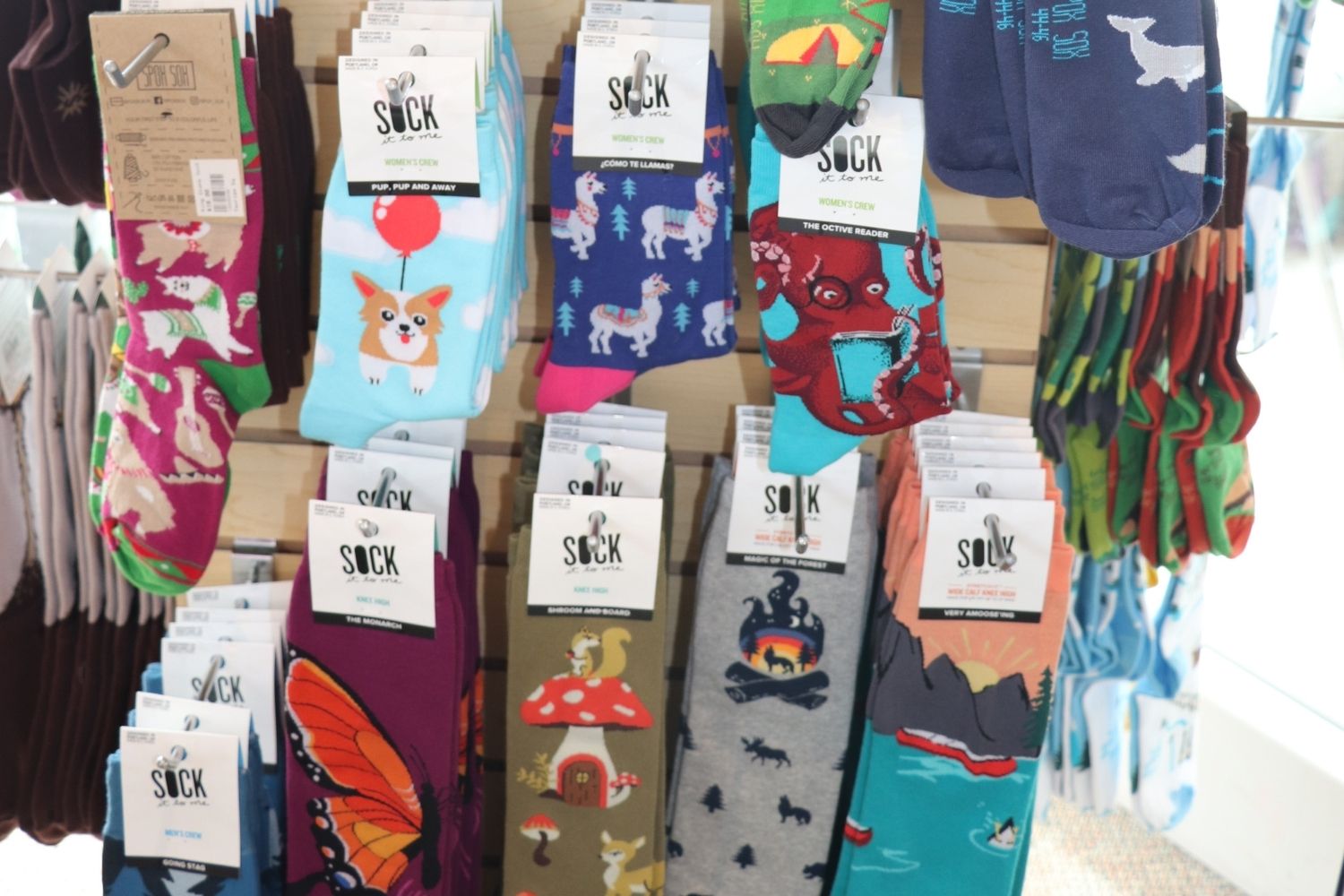 8. Mug It Up
Hey, if you're gonna be pouring tea, hot cocoa or coffee all winter long to keep youself warm, why not have a beautiful vessel to put it in? The Squamish Store has a lovely selection of artful mugs and travel cups suitable for most anyone that you're shopping for.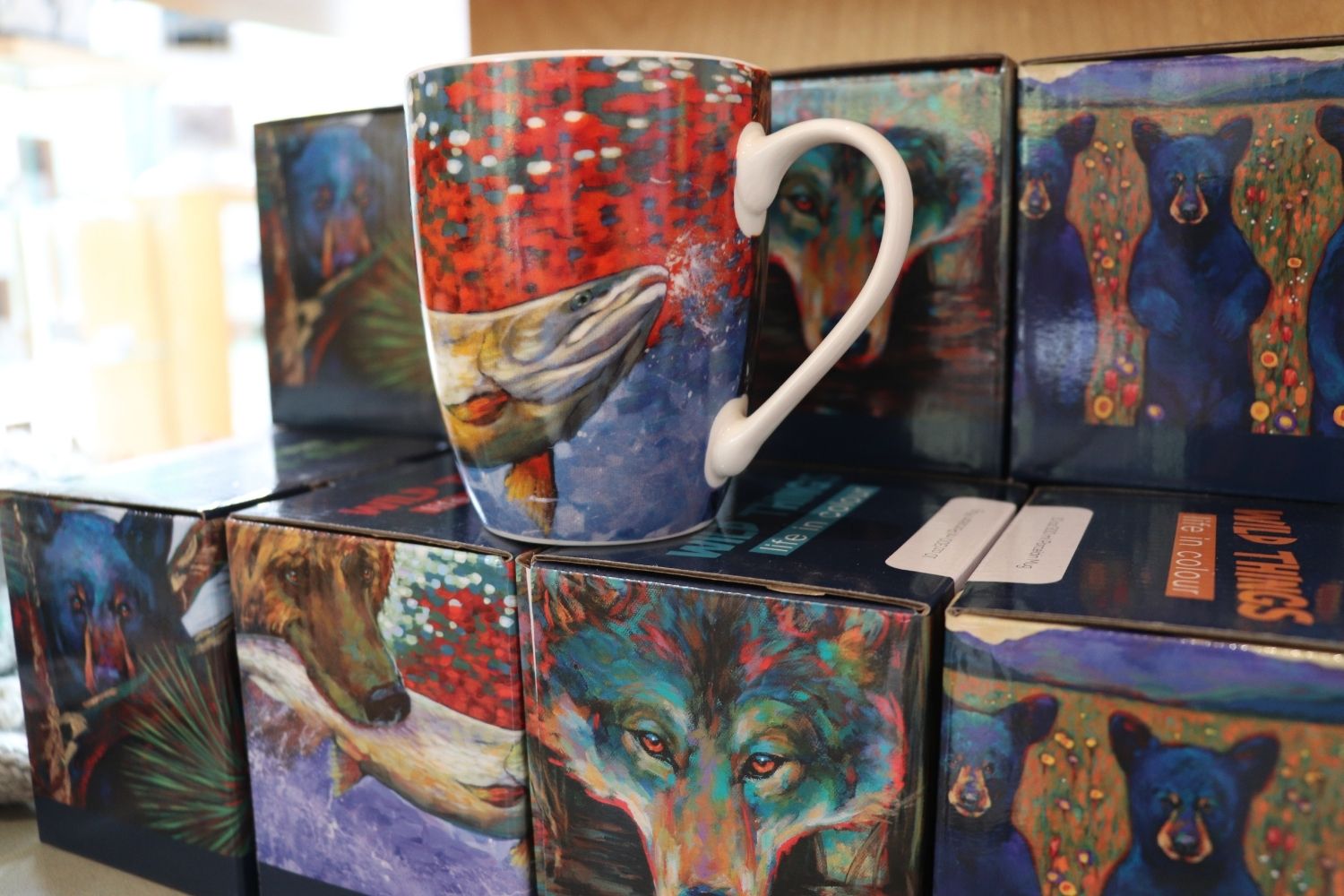 9. Puzzles, Puppets & Games Oh My
There are lots of fun puzzles, perfect for young and old! If puzzles aren't your thing there are also Indigenous inspired animal puppets, activity books, stickers and small mobile games to keep little ones smiling and busy.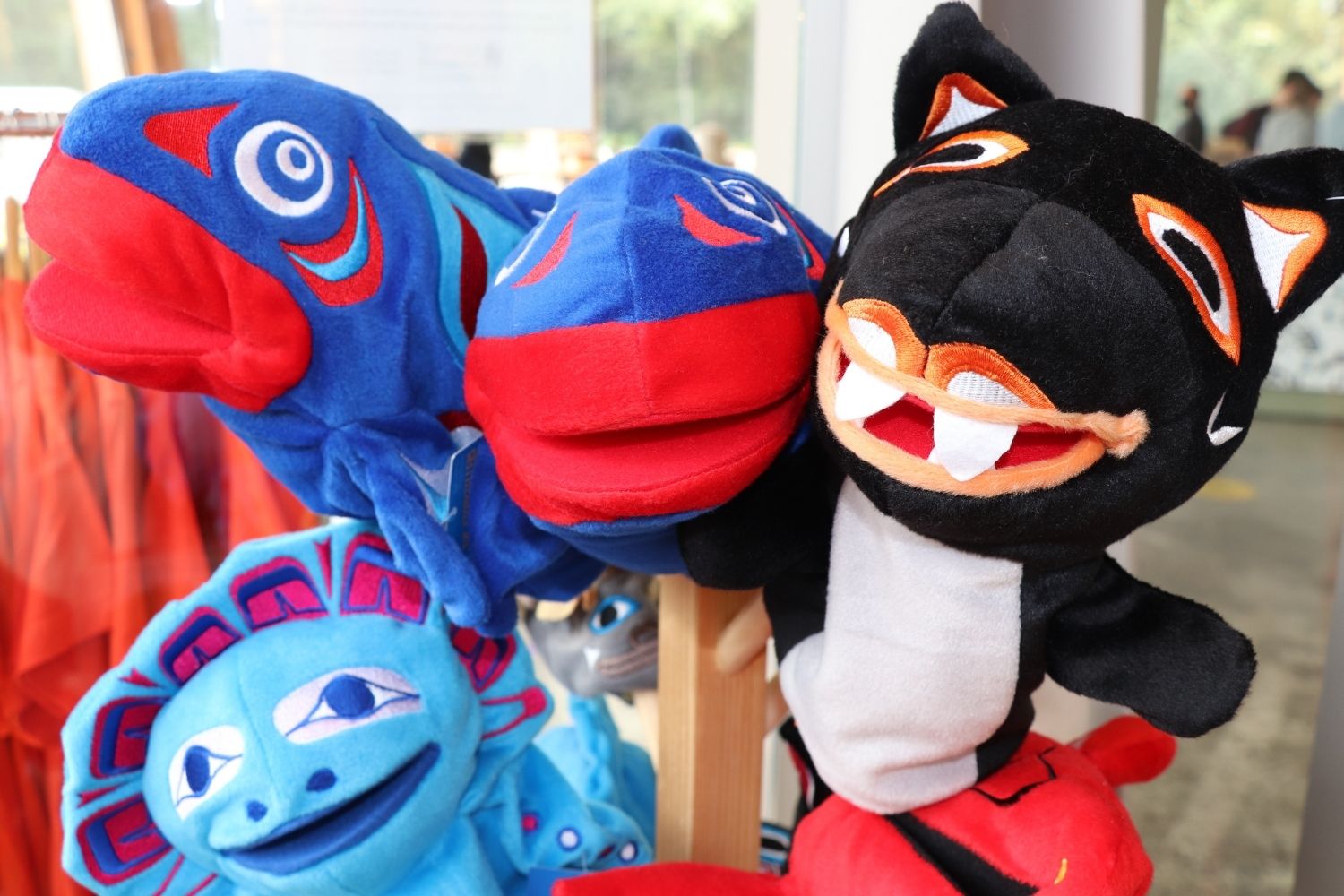 10. Hats Off to You
Who doesn't love a good hat?! From fuzzy toques to fun designs for kids, cozy knits for your noggin and caps for your crown. There's even nifty hats with a built-in headlamp to shine a light on your path.