Explore Squamish - February 15, 2020
Things to Do with Squamish Kids for Spring Break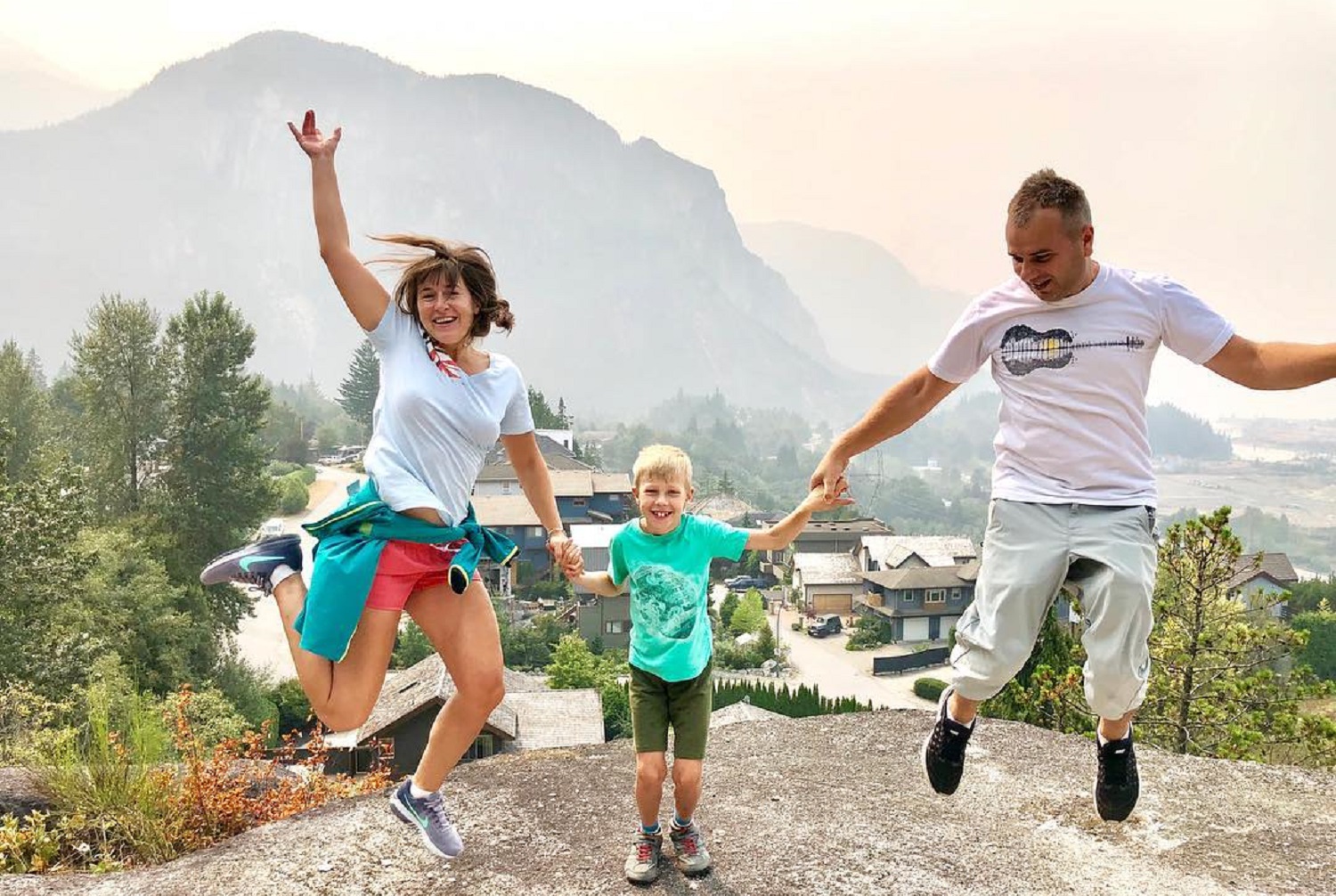 Photo: @valeri_miracleinme
Enchanting Adventures for Locals to Celebrate Spring Break in Squamish
Hey Squamish residents, it's finally spring (well almost)! The days are getting longer, and there are plenty of activities to maximize family-fun in Squamish this spring break. From snowshoe walks to riverside horseback riding adventures it's time to celebrate spring in Squamish. Here are a few ideas to get outside, break out of those 'isolation doldrums', and have a good time!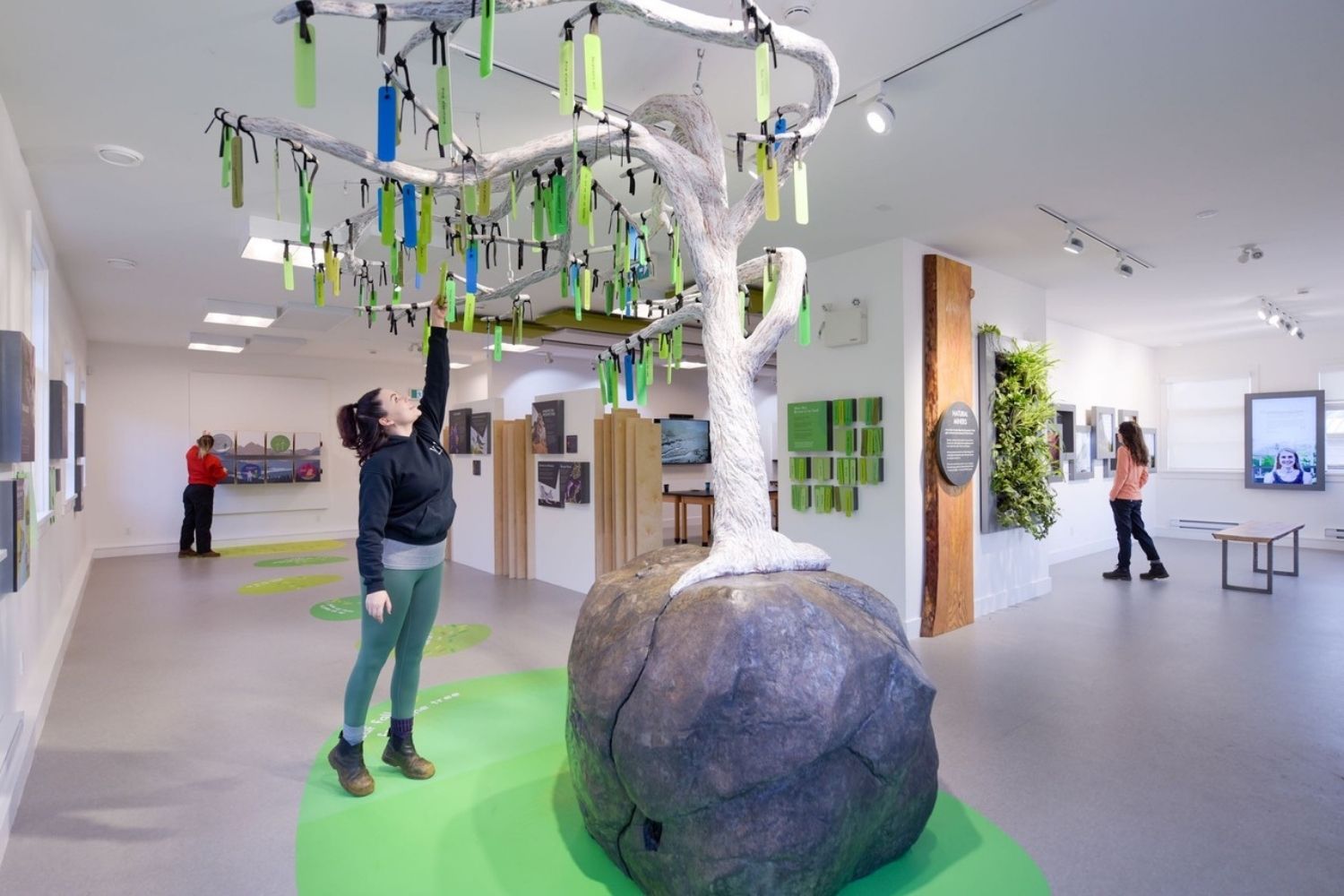 Image: Britannia Mine Museum
The Britannia Mine Museum has even more to offer this spring break as they host special mini educational programming sessions in their new TerraLab STEAM Learning Space. The lab is an exhibit and programming space dedicated to the innovative exploration of sustainable mining, using the concept of plants as natural miners, and our move towards sustainable resource extraction. 
From March 13th to April 1st at 11AM and 1:45PM every day, the Museum will host short interpreter-led "Mini Mud Monsters" sessions in the Terralab space, where families or COVID-19 bubble groups can learn about microorganisms in our freshwater ecosystems.
As part of its Spring Break activities, the Museum has also set up a self-guided "Designed to Fly" activity in the Machine Shop, exploring how aerial tramways were stars of the show in the earlier years of the Britannia Mine.
Also be sure to check BOOM!, their multi-sensory show that brings Mill 3 back to life with sights, sounds and smells to transport you back in time to the world of copper mining in the early 1900s. While inside the museum grounds you can also pan for gold, participate in an underground tour or wander the Mining Hall of Fame.
When: Daily. Book in Advance online
Image: @cameron.a.hunt
Spring has sprung but that doesn't mean all the snowy fun is over. Plan a snowy adventure in the Squamish mountains where you can still find plenty of snow-covered trails waiting to be enjoyed. Snowshoeing is available at the Whistler Olympic Park and in Garibaldi Provincial Park.
From March 22nd to April 2nd, the Whistler Olympic Park is offering a Spring Break promotion for kids. Children aged 12 and under will receive free cross country or snowshoe trail tickets during week days. This offer can be redeemed upon arrival at the gate and all children must be accompanied by a parent or a guardian. All rentals can be purchased in the rental shop at the Day Lodge. XC Ski rentals can also be pre-booked online (24 hr prior to the day at minimum).
When: Daily
Local's tip: If you plan on going into the backcountry be sure to make a trip plan before you go. Check out BC Adventure Smart's website for trip planning resources.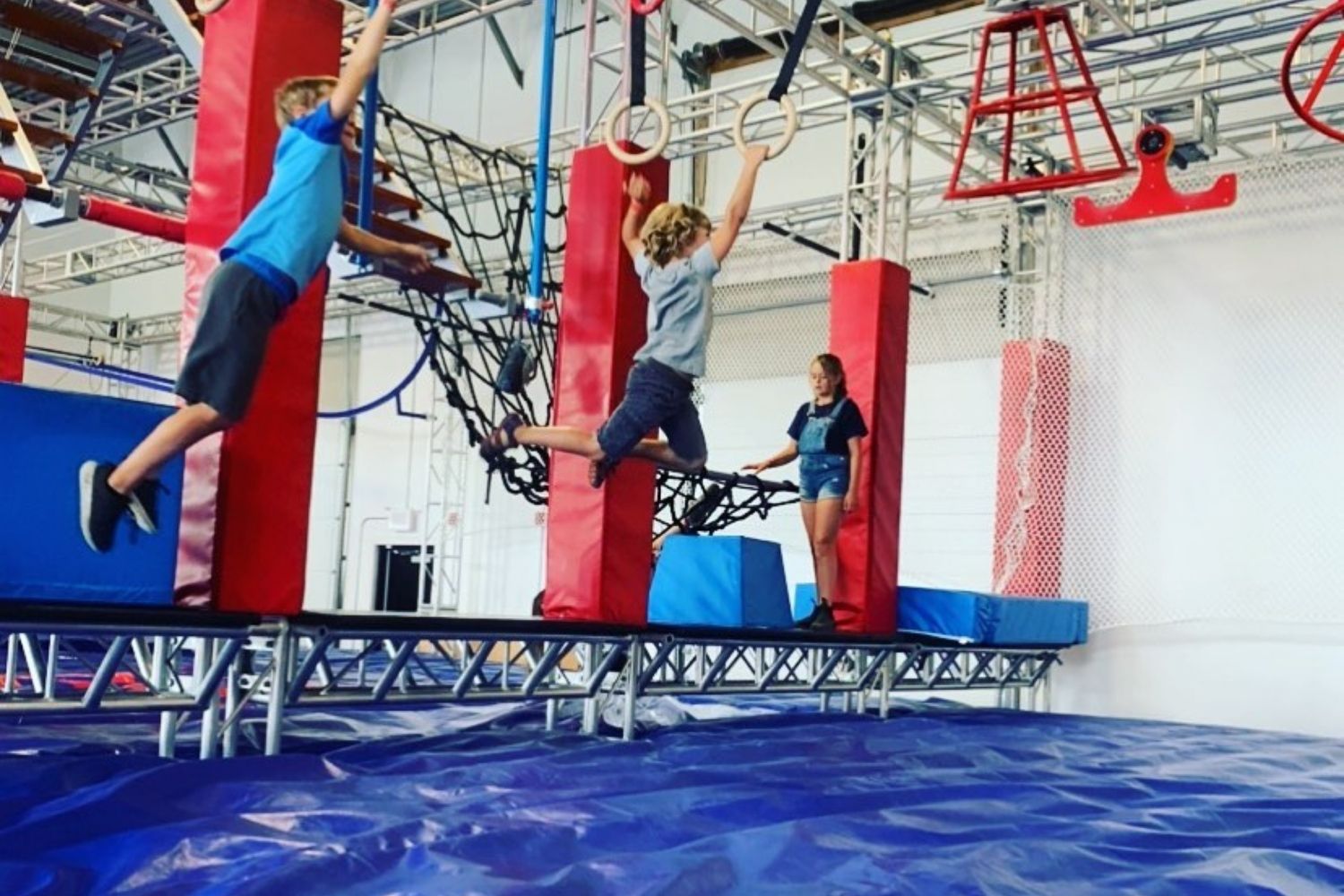 Image: The Ninja Gym
If you haven't taken your kids to the Ninja Gym, is it even Spring Break? One of Squamish's top family activities, your kids will have a blast exploring the 7,000 square foot space filled with an awesome array of challenges that will test their endurance, speed and strength while swinging on ropes, dropping into air bags and literally climbing the walls.
When: Daily. Book your spot in advance online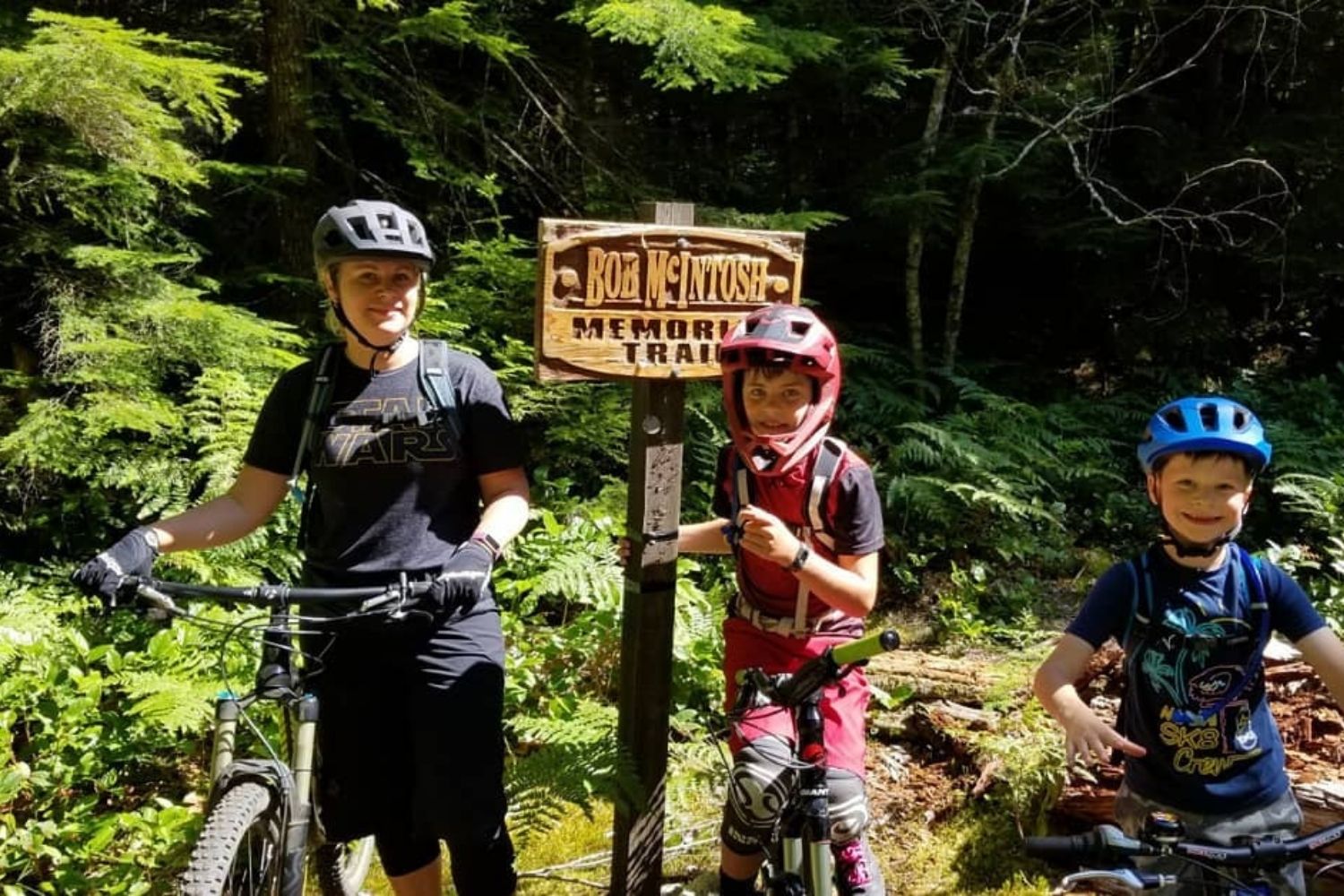 Image: @natek_vi
Why not take advantage of these longer days and head out on a family bike ride. Check out Dialed In Cycling and upgrade your ride with a sweet bike rental for the day, or sign up for one of their guided tours to get to know our local trails better. Finish off your day on the trails with a dinner out - goodness knows we're all tired of cooking at home! What could be better than ending your ride with a special meal out and a treat? Each Squamish neighbourhood has a great selection of restaurants that you could visit and support. 
Valleycliffe: Cruise the neighborhood in and around Crumpit Woods then grab tasty burgers at The Backyard. Stick around there for their fried banana bread and ice cream or grab a cold treat to go from the corner store.
Downtown: A ride through the estuary is nice and easy, followed by dinner and dessert at Howe Sound Brewing or the Copper Coil Still & Grill, followed by a yummy 2Chill Gelato. You can also hit up the Carte Diem food truck which is usually parked downtown throughout the day for tasty Greek food on the go.
Garibaldi Highlands: There's nothing like a family ride followed by dinner at Cork & Craft Taphouse or Pepe's Chophouse. Alice & Brohm's famous fruit ice cream shop officially reopens on Saturday March 13th!
Brackendale: A morning cruise over to The Crabapple Cafe makes for a lovely day or what about a visit to Fergies Cafe for french toast after your ride?
We hope everyone is able to enjoy some time outside playing and enjoying this fresh new season with their family on spring break. We have more ideas for spring activities in Squamish for people of all ages here.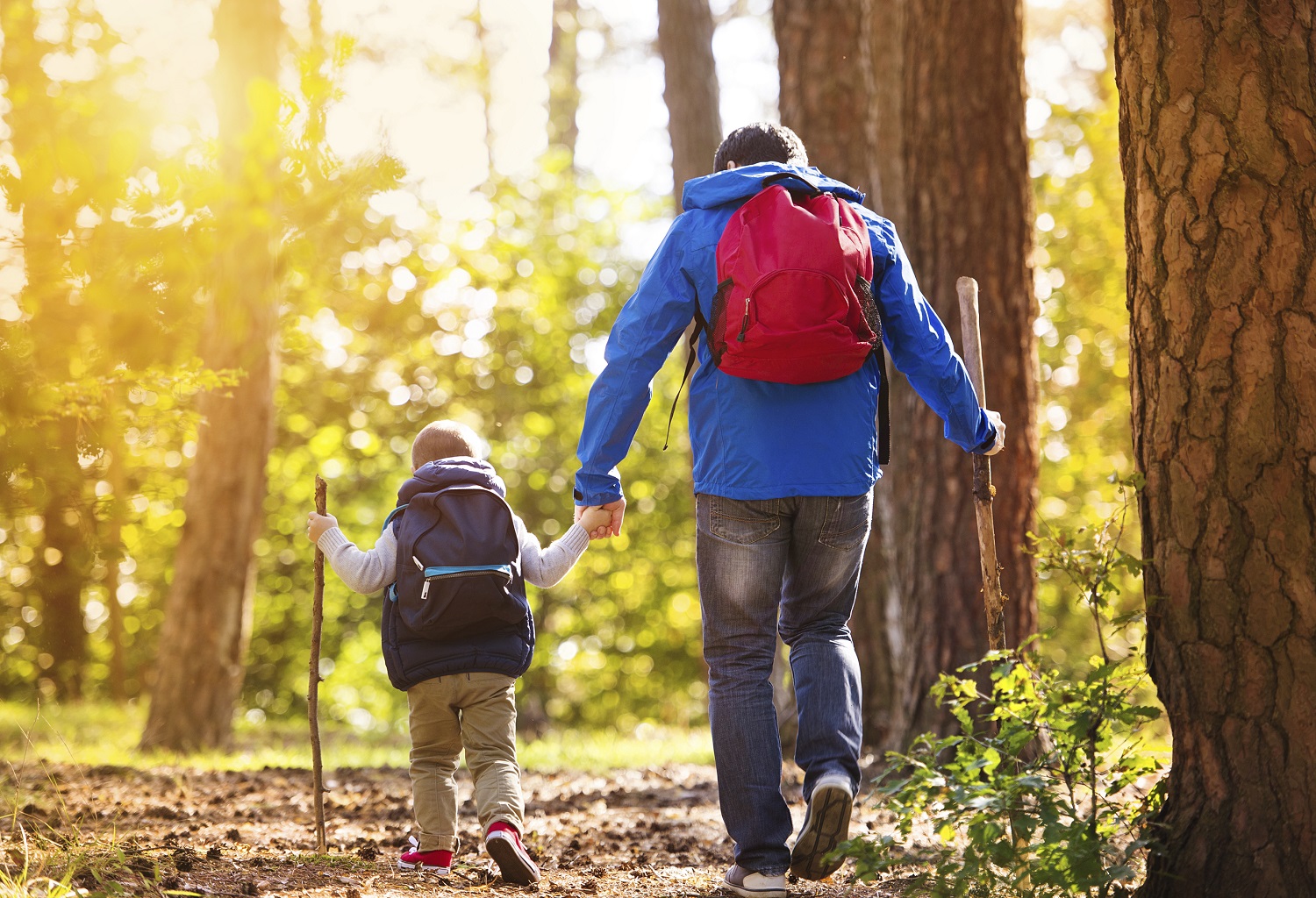 Image: Tourism Squamish
The ground is thawing, and Squamish is popping with colour! Springtime is perfect for a family walk around the Four Lakes Trail, the 6.5km route takes roughly two hours to complete and is surrounded by lush green moss and lakeside views. For those with strollers or young children the 1km loop around Alice Lake is equally loaded with colourful views and takes just 30 minutes. Be sure to leave time for a picnic on the beach at the end of the day or a visit to the beachside playground.  
When: Daily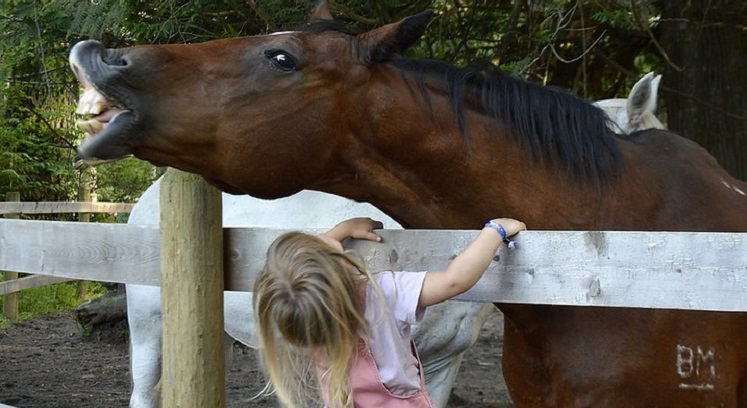 Image: Cheekye Ranch
Indulge your kid's love of horses with a family-friendly guided trail ride or youth experience horseback ride. Your riverside tour will follow the shores of the Cheakamus River and include epic views of the Tantalus Range, the Cheakamus River and more.
Kids can also enjoy a beginner experience by signing up for a Youth Equine Experience where they will learn horse etiquette, horse safety and the basics of grooming and tacking up. These experiences end with a guided pony ride around the ranch property and finish up with turning out the horse to their paddock.
When: Available by reservation only. Please contact Cheekye Ranch directly to book.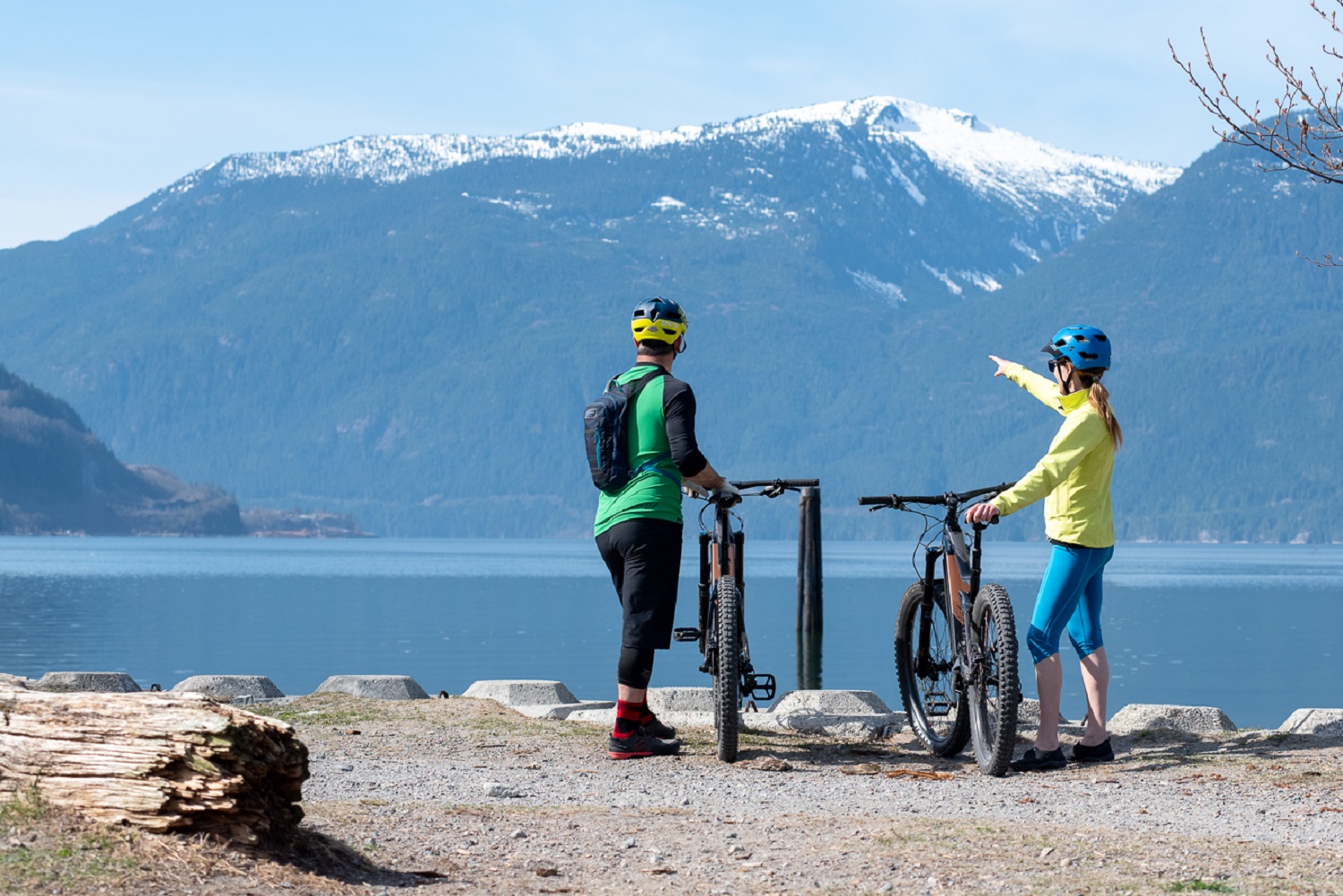 Image: Blazing Saddles Adventures
Discover Squamish on the saddle of an e-bike as you venture on a guided or self-guided tour. Blazing Saddles Adventure offers eco-tours that take you on a journey through Squamish to see the natural beauty and diverse ecosystem on a Devinci E-Griffin Cruise Bike. E-Cruiser bikes are also available for rent if you want to zip around Squamish's trails on your own.
All tour groups will be kept private upon request to allow guests to engage in social distancing. 
When: Daily