Explore Squamish - February 01, 2023
8 Things for Families to Do During Spring Break in Squamish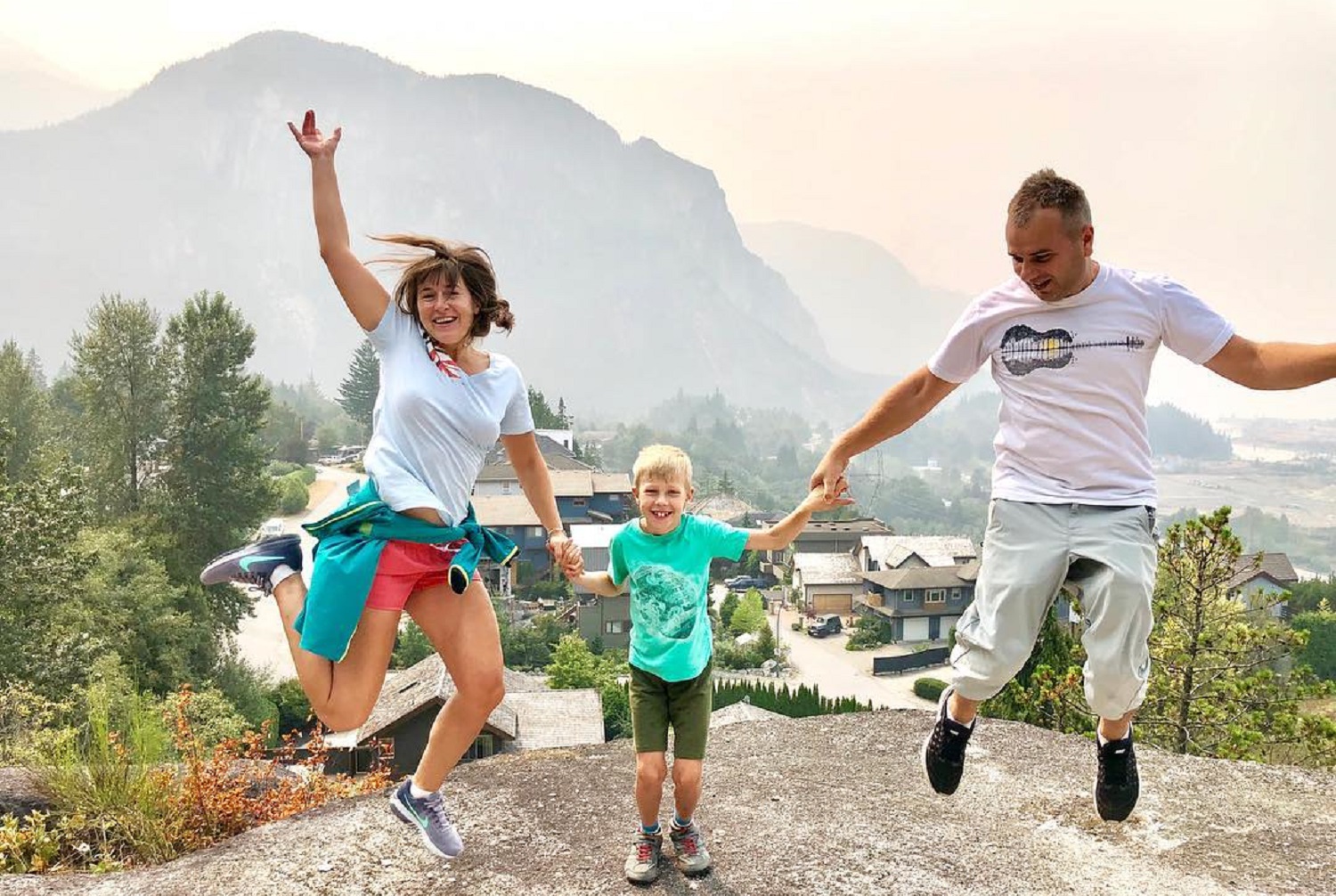 Photo: @valeri_miracleinme
Enchanting Adventures During Spring Break in Squamish
Is spring in the air already?! Perhaps yes, perhaps no... but we are already starting to think about Spring flowers, showers and time off (for the kiddos anyway). The days are getting longer and there are plenty of activities to maximize family-fun in Squamish this coming spring break. Whether you decide to head out into the woods or up to the mountain tops, stay indoors for educational programming or indulge in delicious treats, fun and adventure awaits you in Squamish.
Here are some of our picks for exceptional Spring Break entertainment. Be sure to check back as deals and promos will be added.
Image: Britannia Mine Museum
After recently winning a prestigious amusement award, the BOOM! show at the Britannia Mine Museum is a must-do. This multi-sensory show at the Britannia Mine Museum brings Mill 3 back to life with sights, sounds and smells to transport you back in time to the world of copper mining in the early 1900s. This Spring Break they are also bringing back their Mini-Mud Monsters 'Live in the Lab' programming. March is also Membership Month and you can get your annual pass to the museum with a bonus month when you sign up!
While touring the grounds, be sure to visit the TerraLab STEAM Learning Space, an exhibit and programming space dedicated to the innovative exploration of sustainable mining, as well as the Machine Shop, Gold Panning Pavillion, Mining Hall of Fame and Underground Tour.
When: Daily. Book in Advance online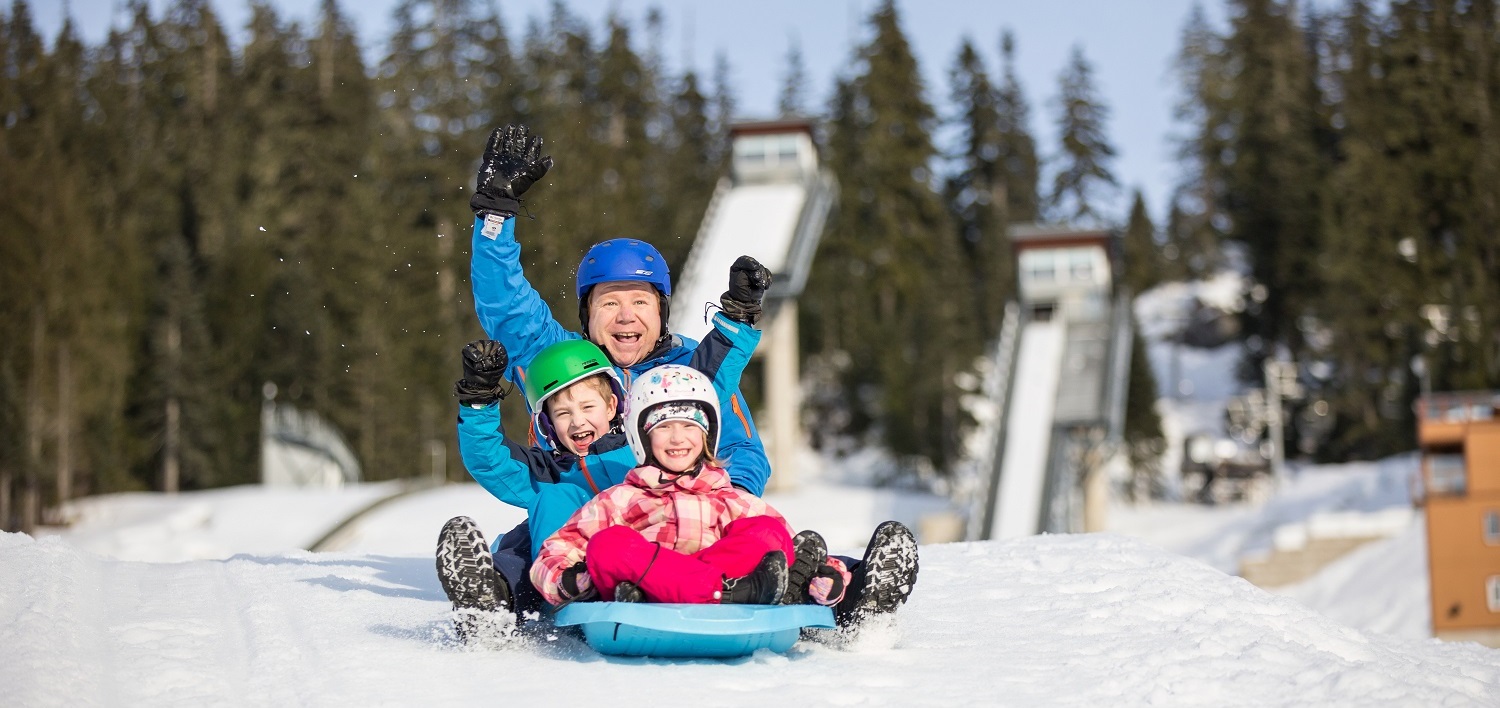 Image: Olympic Park
Warmer weather is springing up but that doesn't mean all the snowy fun is over. Plan a winter adventure in the nearby mountains where you can still find plenty of snow-covered trails waiting to be enjoyed. At the Sea to Sky Gondola you'll find snowshoe trails and tubing. Check out the 'Storytime in Nature' on Thursday or relax and enjoy a snack while you take in the views. Up at the Olympic Park you can go snowshoeing, nordic skiing or tobogganing. 
View a list of snowshoeing trails here. 
When: Daily. Visit their websites for hours and details.
Image: Sunflower Bakery
Donuts and drinks and delicious treats... oh my! Sure, the Squamish Craft Tasting Trail may have originally been created for 'adult' beverages, but we've creatively woven in a few stops that the kids will also enjoy, featuring donuts and yummy treats that make the trail that much more fun for everyone.
As you explore the Squamish Craft Tasting Trail, collect stamps to earn prizes for participating. Grab your Craft Tasting Trail Passport from the Squamish Adventure Centre.
Local's tip: Add a stop at Alice & Brohm to really get the kids excited. Blending high-quality BC dairy with real fruit to create a soft-serve style ice cream everyone will fall in love with.
When: Daily
Image: MSA Adventures/Mike Crane
This year, Squamish's Via Ferrata or 'Iron Way' has remained open all winter long, so this is a fantastic experience that you can do during the Spring Break no matter what the weather. This popular vertical adventure allows you to clip in and ascend upwards along Squamish's famous granite with the help of metal rungs and a specialized cable system. Along the way, expect to be treated to jaw-dropping views of Howe Sound and the beautiful snow-capped peaks of Sky Pilot above you.
When: Book in Advance Online.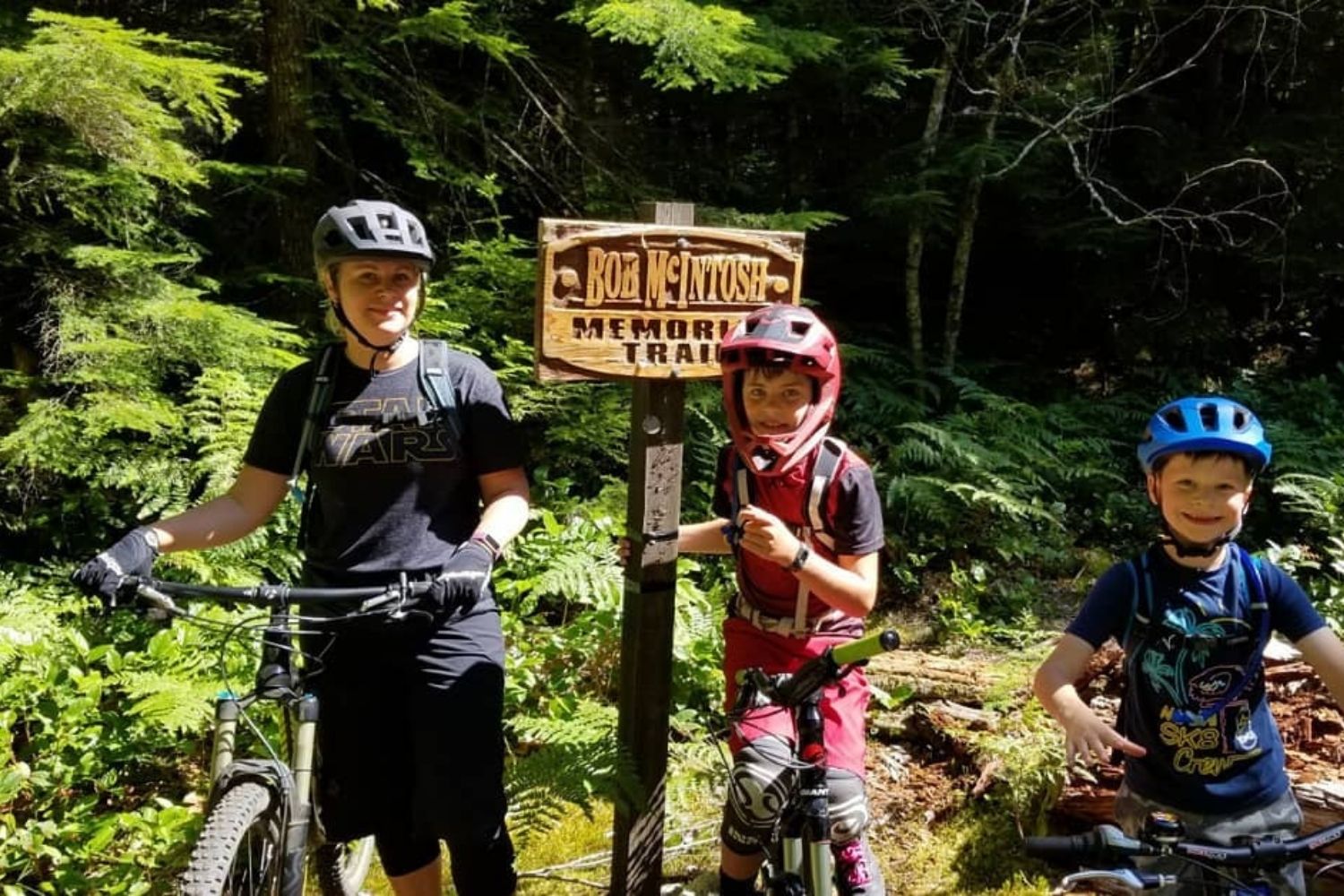 Image: @natek_vi
Why not take advantage of these longer days and head out on a family bike ride. Check out Dialed In Cycling, RideBC or RideHub to upgrade your ride with a sweet bike rental for the day, or sign up for one of their guided tours to get to know our local trails better. These companies also offer biking camps, clinics and lessons.
Finish off your day on the trails with a dinner out - because what could be better than ending a day of riding than a special meal out and a treat? Each Squamish neighbourhood has a great selection of restaurants that you could visit and support. 
Valleycliffe: Cruise the neighborhood in and around Crumpit Woods then grab tasty burgers and pizza at The Backyard. Stick around there for their fried banana bread and ice cream or grab a cold treat to go from the corner store.
Downtown: A ride through the estuary is nice and easy, followed by dinner and dessert at Howe Sound Brewing or the Copper Coil Still & Grill, followed by a yummy 2Chill Gelato. 
Garibaldi Highlands: There's nothing like a family ride followed by dinner at Cork & Craft Taphouse or Pepe's Chophouse or dessert at the Alice & Brohm's fruit ice cream shop.
Brackendale: A morning cruise over to The Crabapple Cafe makes for a lovely day or what about a visit to Fergies Cafe for french toast after your ride?
When: Daily. Book Online.
Image: MSA Adventures
Mountain Skills Adventure Academy is great at bringing out the best in your child. During their Spring Break Adventure Camp your child will get to experience the very best adventures in BC; rock climbing, mountain biking, Via Ferrata & hiking! This camp is for ages 7-12 years. Kids will learn rope skills, safety habits, climbing techniques, outdoor skills from the best support of trained and professional guides.
When: 3 and 4 Day Camps Available. Book in Advance Online.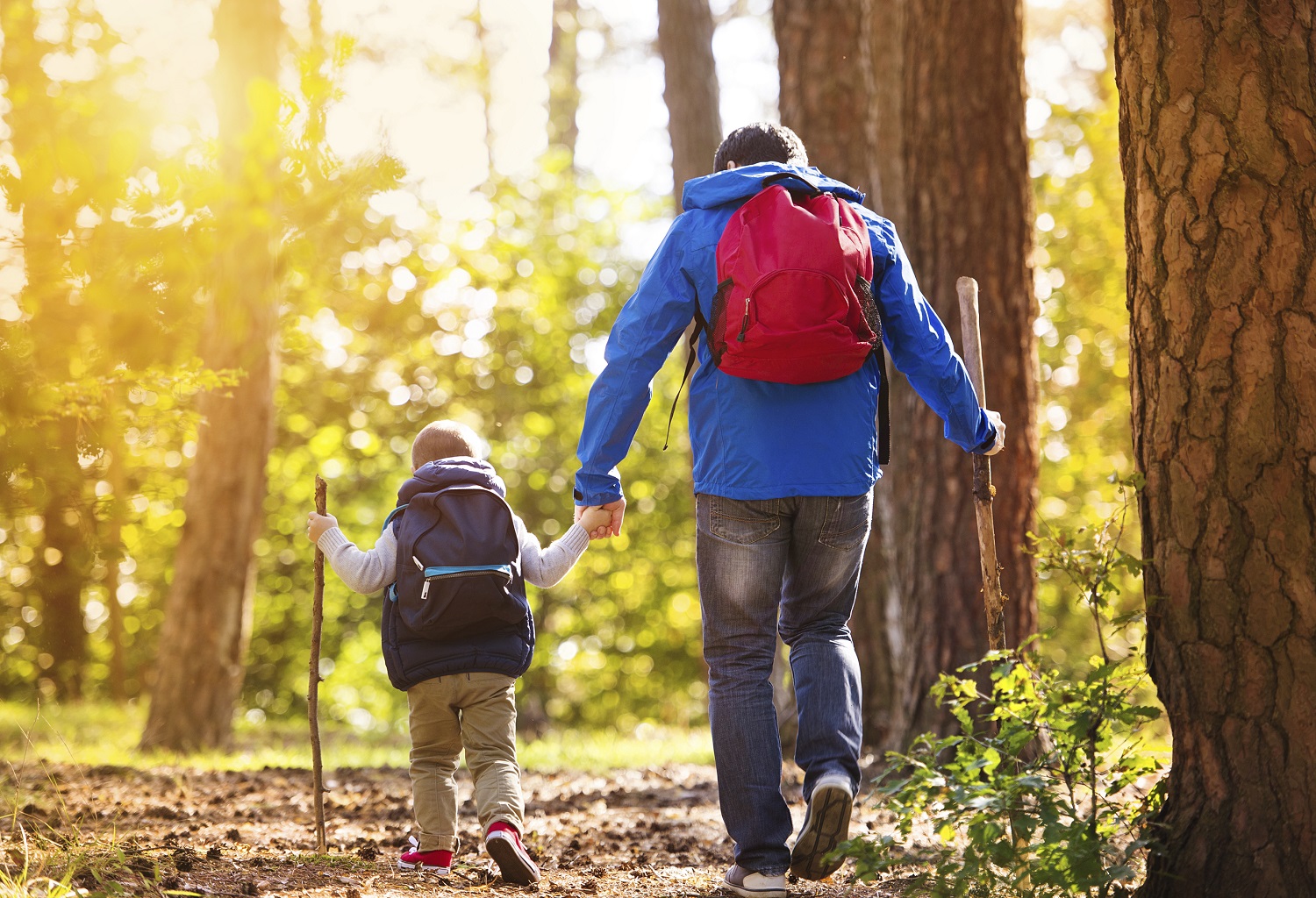 Image: Tourism Squamish
The ground is thawing, and Squamish is popping with colour! Springtime is perfect for a family walk around the Four Lakes Trail, the 6.5km route takes roughly two hours to complete and is surrounded by lush green moss and lakeside views. For those with strollers or young children the 1km loop around Alice Lake is equally loaded with colourful views and takes just 30 minutes. Be sure to leave time for a picnic on the beach at the end of the day or a visit to the beachside playground.  
When: Daily
8. Jump Around inside at Squamish Airhouse Sports Academy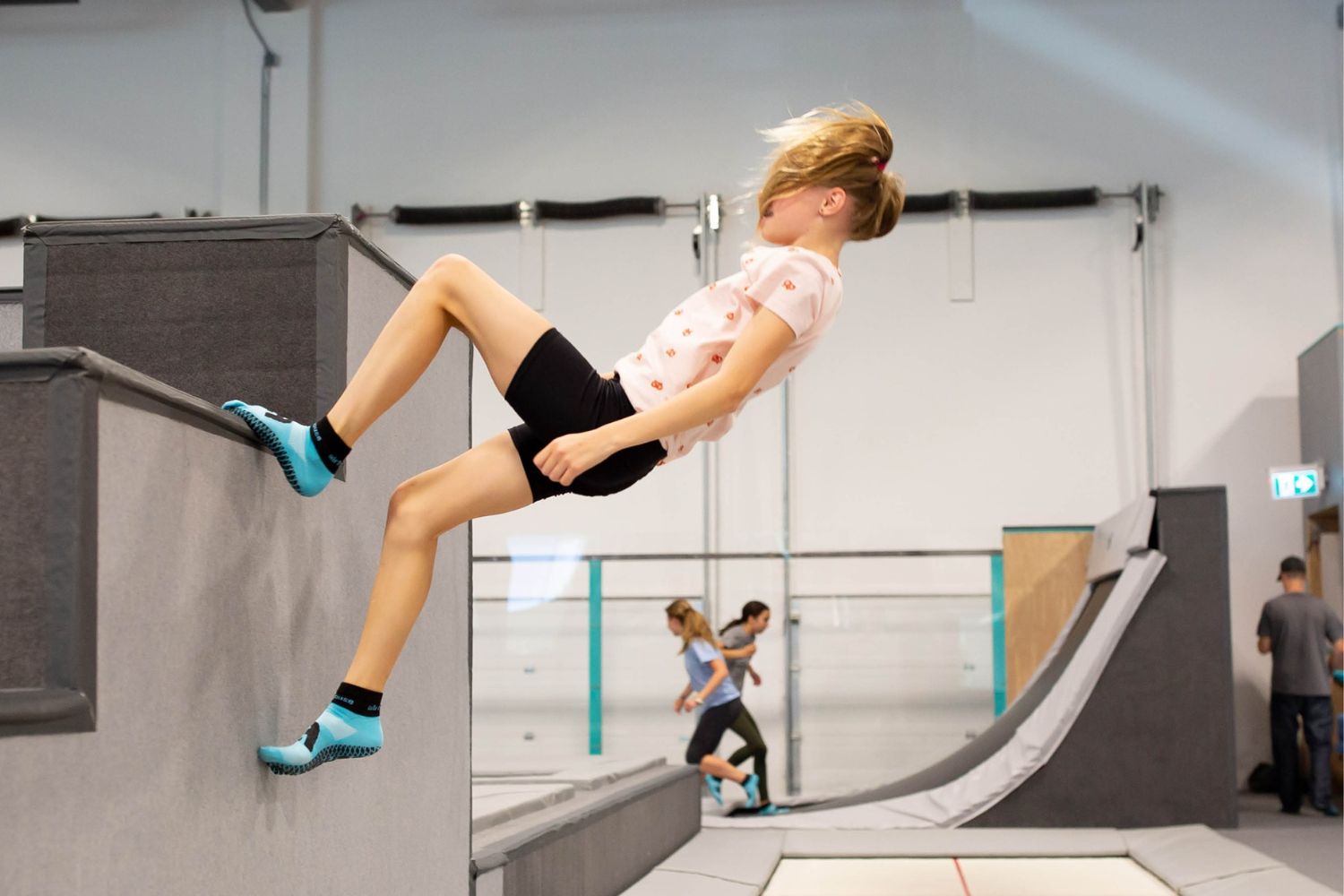 The Airhouse Academy is a wicked-fun place to jump, jump, jump around!  Kids have a fun and safe jumping experience here and it's a great place for kids just starting to learn or looking to up their athletic abilities. Be sure to check in to see what special camps they have on during the spring, there is usually an array of options for kids big and small.
Image: Black Tusk Helicopters
The whole family will get a thrill flying high over Squamish and the surrounding mountains. These are memories that will forever stay engrained in your minds, the beauty of the Sea to Sky corridor is truly spectacular.
Heli and flightseeing adventures reveal some of the area's most iconic sights from an entirely new perspective. Take a tour from above of our hidden lakes, winding rivers and mountain views as you've never seen them before. Ask about hiking, fishing and skiing adventures if you're feeling even more adventurous!
When: Daily
We hope everyone has a fun-filled, safe and enjoyable Spring Break. Get out and about in Squamish and have a fantastic time!
DISCOVER ALL 10 WAYS TO PLAY IN SQUAMISH
3-Day Getaway for Families with Kids