Explore Squamish - June 23, 2020
Kid-Approved Eagle Float Trip Itinerary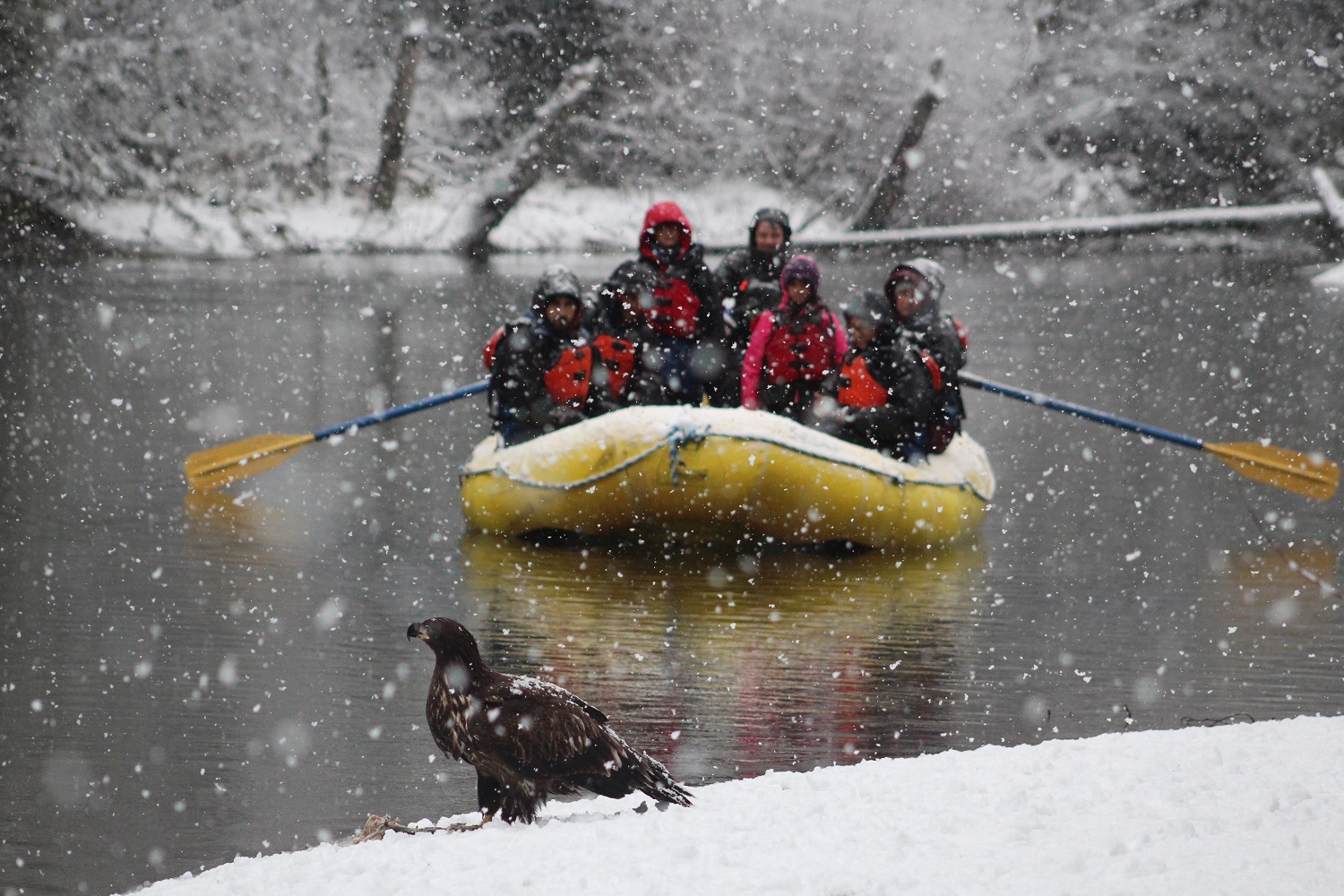 Photo: Squamish Rafting Company
Kid-Approved Eagle Itinerary
Start your trip with a kid-approved Eagle Float Tour on one of Squamish's breathtaking rivers. Together you will float downstream hunting for eagles and other local wildlife such as herons, otters, elk and waterfowl. Cold weather gear is available free of charge, so you and your entire family from kids to grandparents can stay cozy on the water. Your tour also includes a warm meal and on-river hot chocolate.
Next, check-in at nearby Sunwolf Riverside Resort and enjoy a walk around the stunning property. On a clear day, there are unobstructed views of the Tantalus Range and eagles can often be seen roosting in the trees. If the kids are looking to burn off some energy head to The Ninja Gym, where kids ages 6+ and adults can challenge themselves on obstacles such as salmon ladders, an unstable bridge, a soft play area and more. Finish off the day with a celebratory dinner at Squamish Valley Golf Clubhouse. We recommend you leave room for dessert, a variety of tarts, brownies and crumbles are available for $4 or less!  
Local's tip: Eagle tours end on February 28, but Eagle and Wilderness Tours are available until April 30 with Squamish Rafting Company. 
Visual Highlights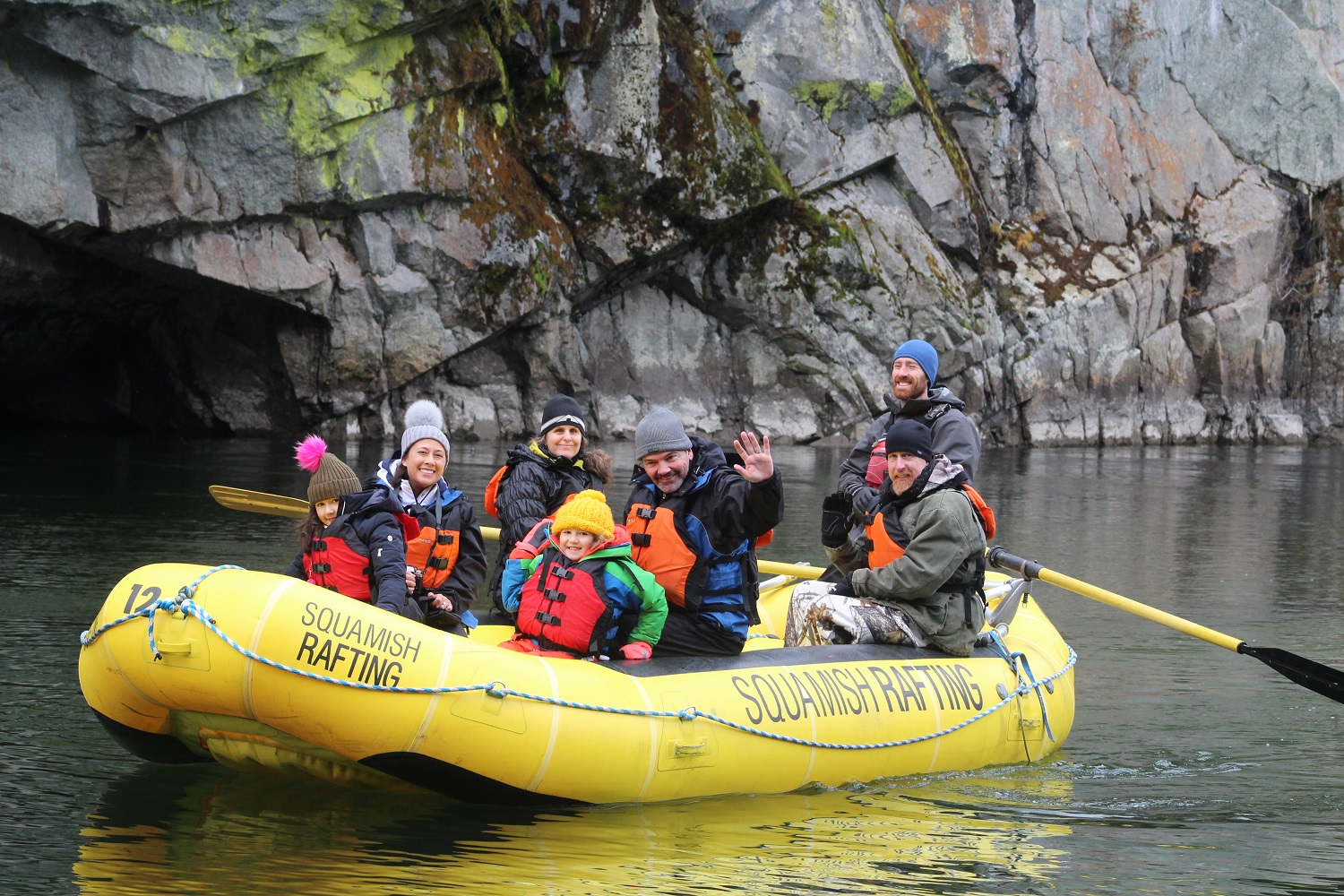 A family of bundled up eagle viewers enjoying a mellow float downriver. | Photo Squamish Rafting Company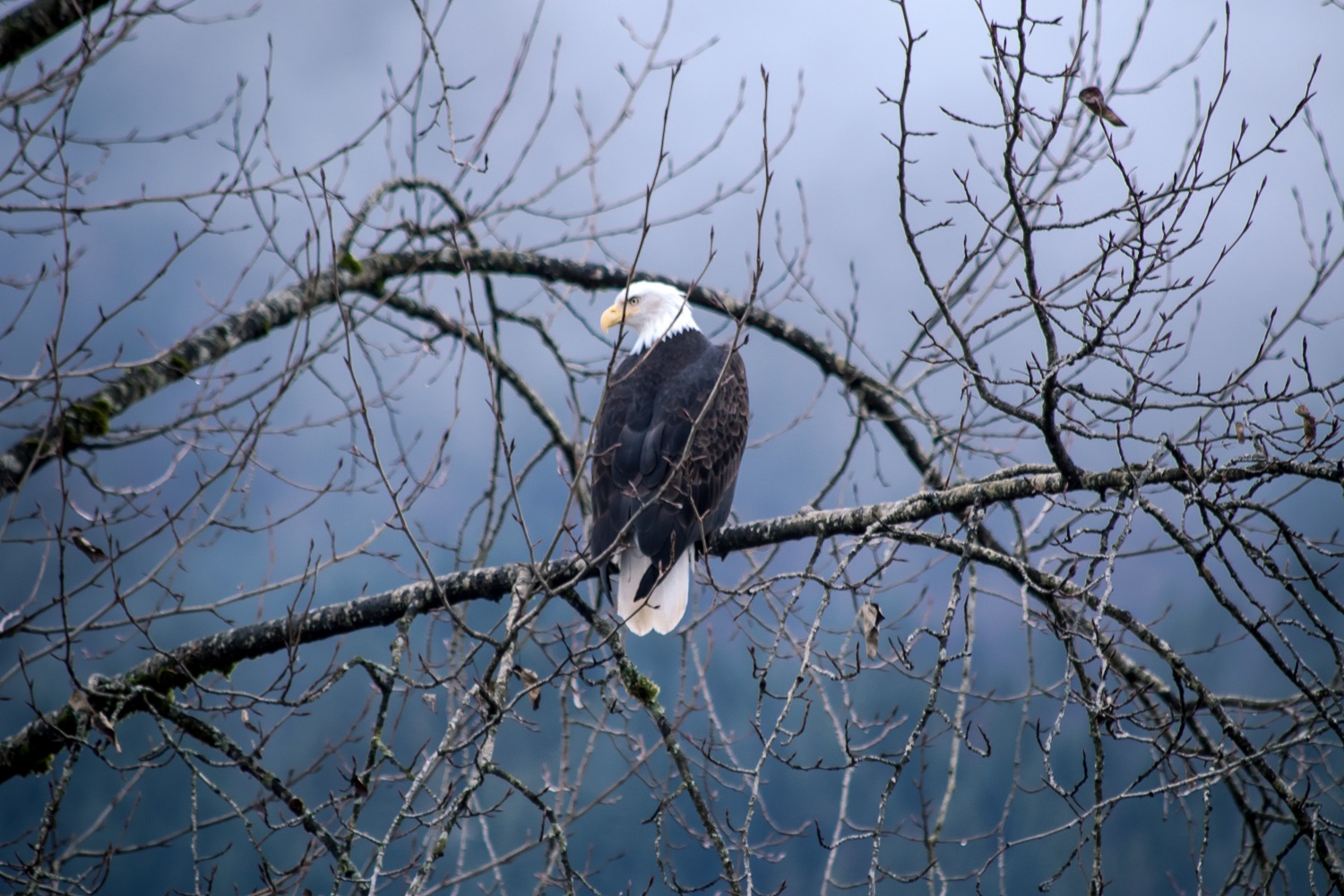 A majestic eagle spotted from an Eagle Float. | Photo: Canadian Outback Rafting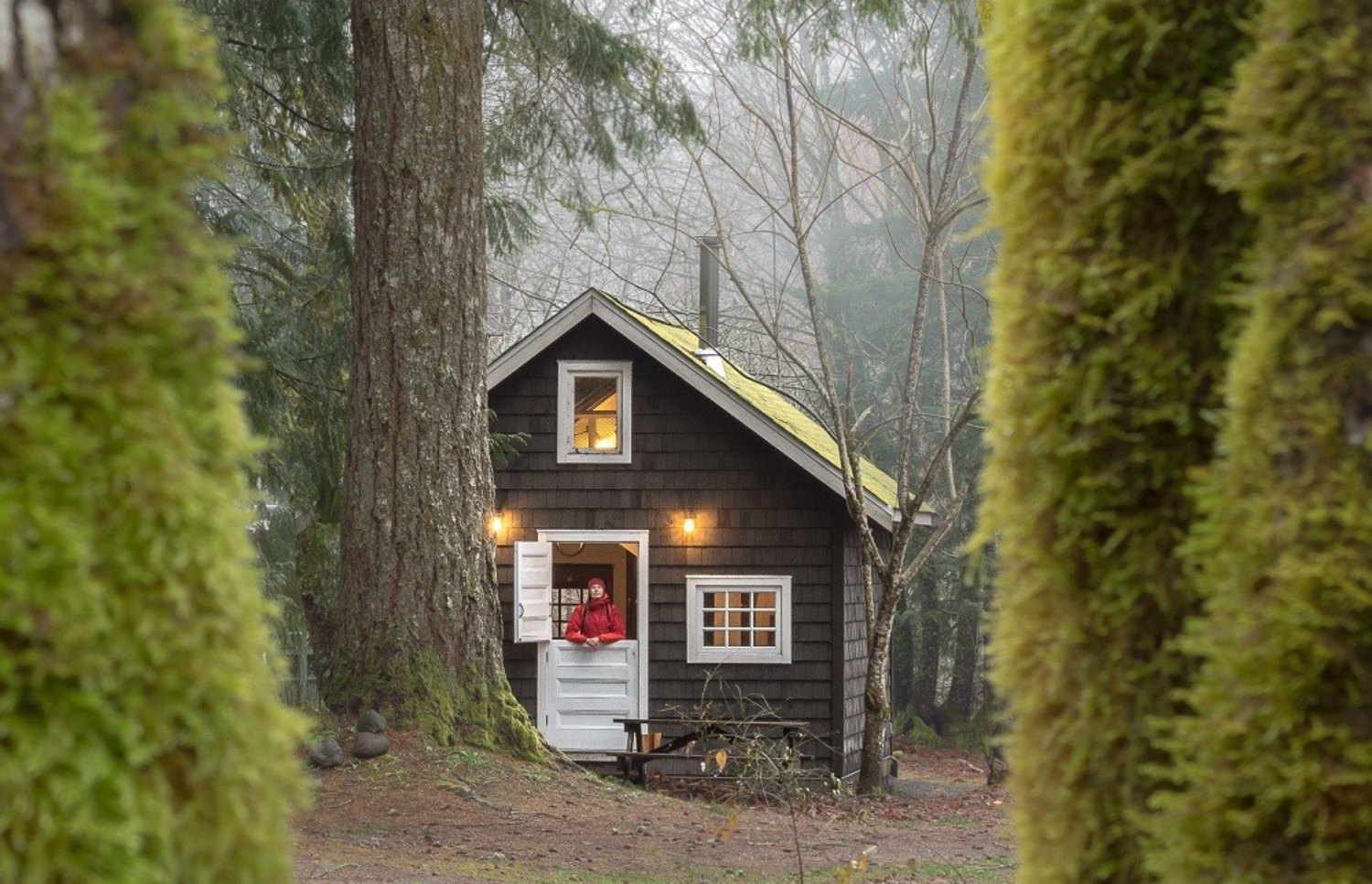 The Logger's Shack located at Sunwolf Riverside Resort.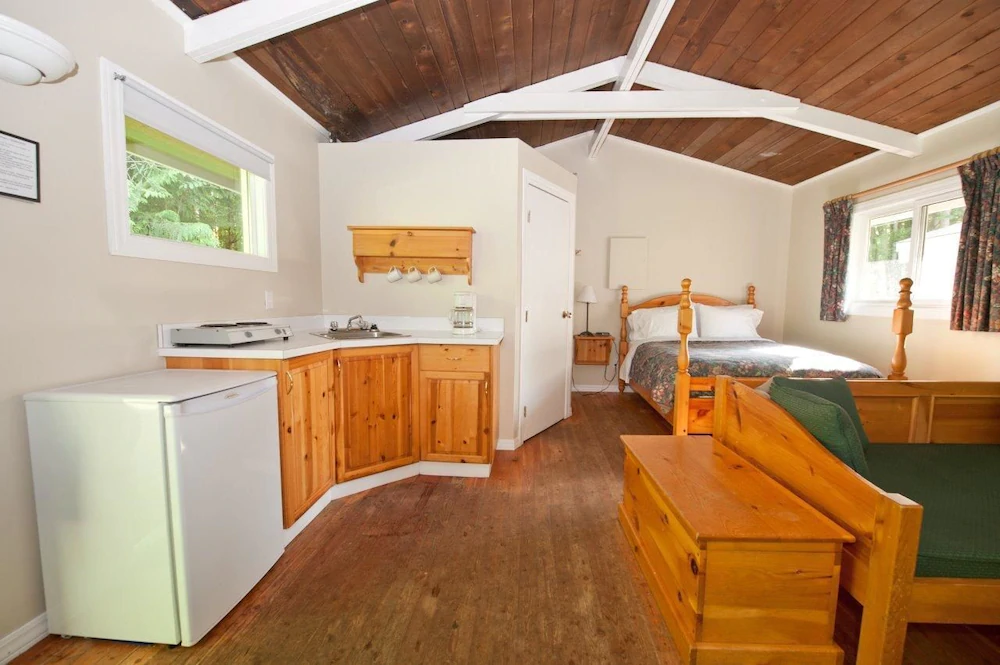 The interior of one of the riverside cabins at Sunwolf Riverside Resort.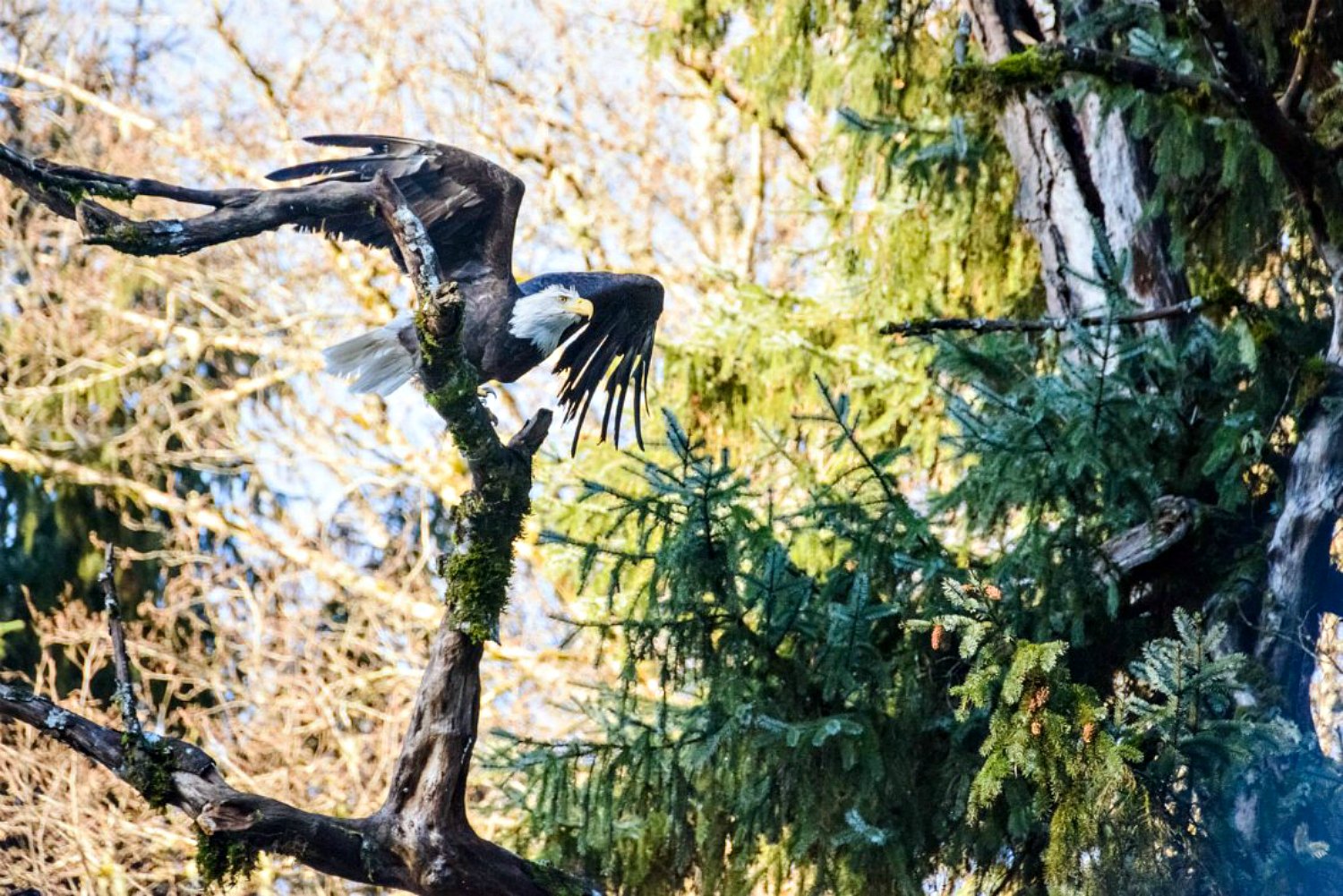 Eagle spotting at Sunwolf Riverside Resort.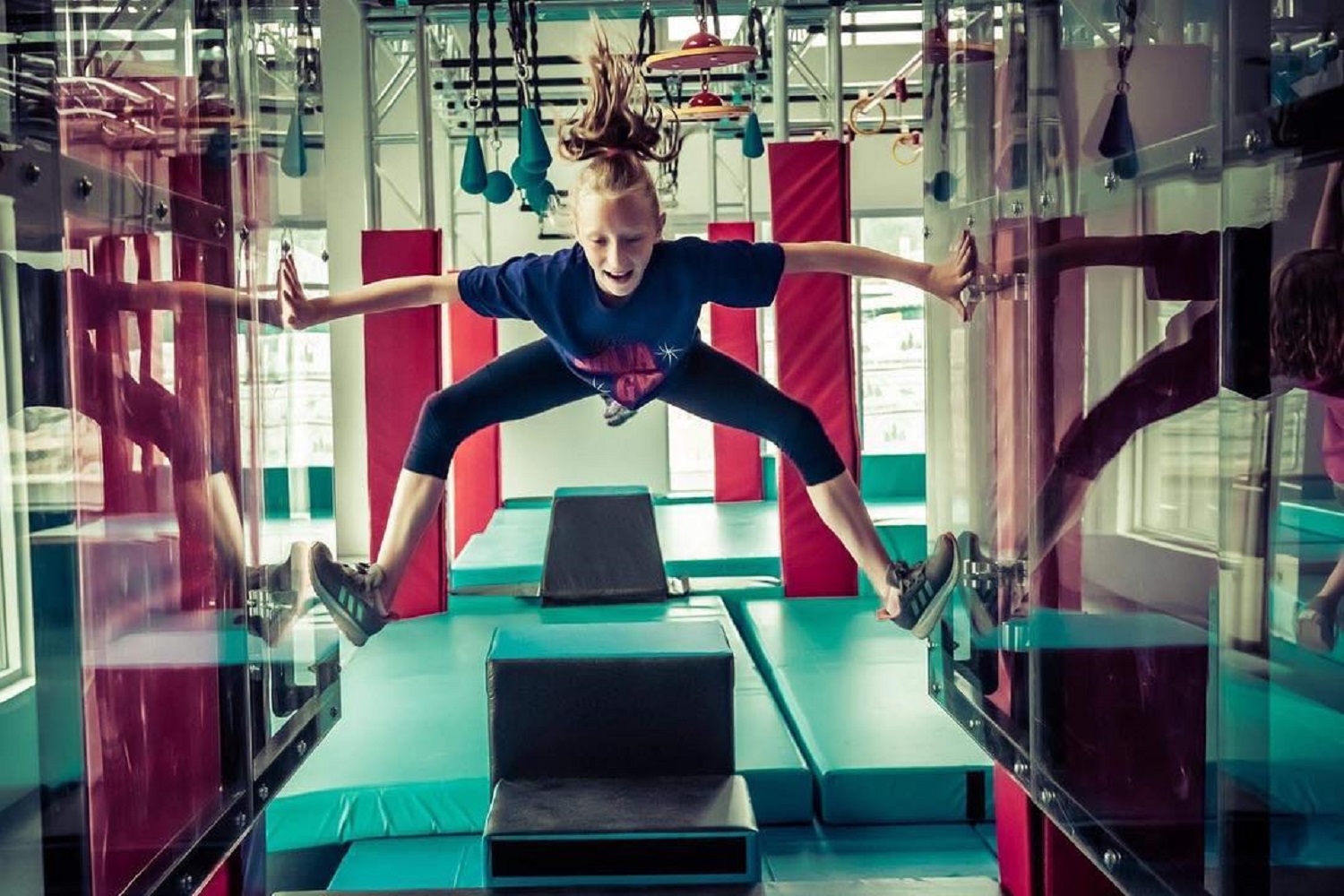 One of the 25+ obstacles at The Ninja Gym.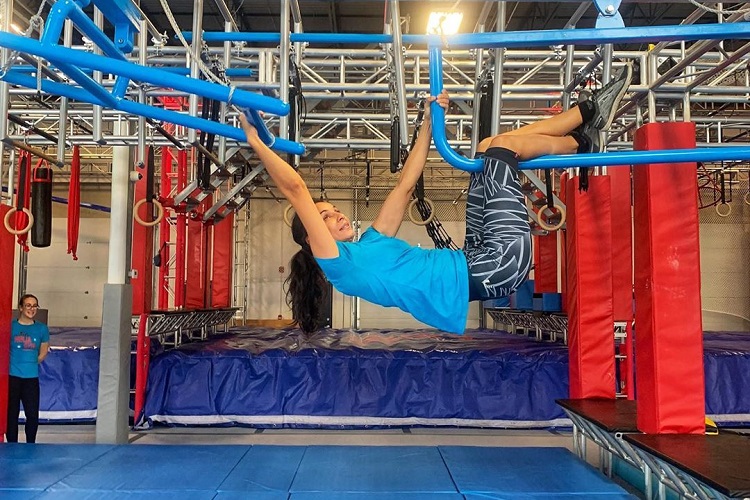 The Ninja Gym features includes 500 square feet of airbags (pictured in purple in this photo) for fun drops from some of the higher obstacles.
The dining area at Squamish Valley Golf Clubhouse is surrounded by floor to ceiling windows with mountain and fairway views. If the weather is clear, kids can play in the grass outside of the restaurant.