Explore Squamish - August 04, 2015
Historical Highlight 1-Day Itinerary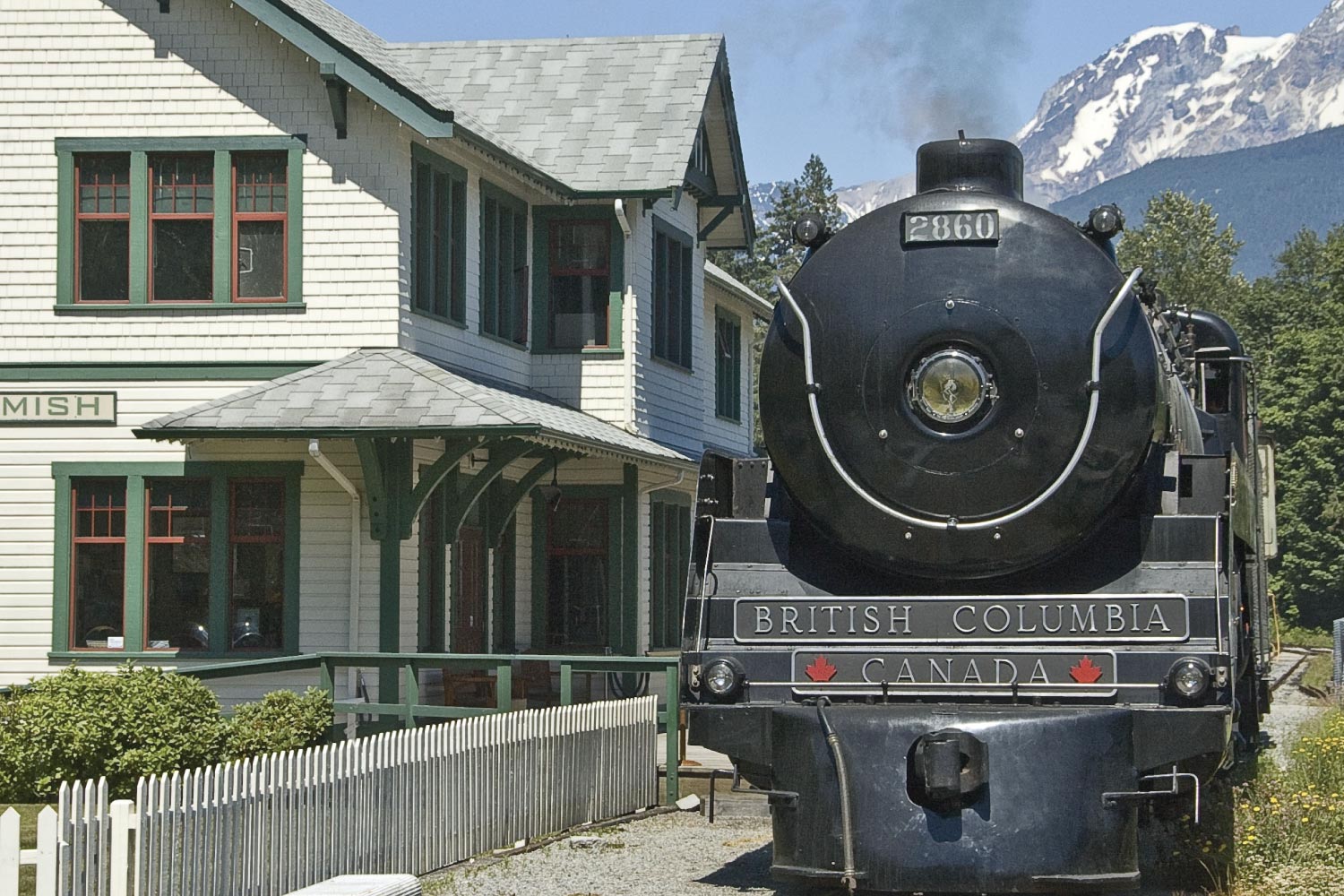 Photo: West Coast Railway Heritage Park
West Coast Railway Heritage Park | Downtown Squamish | Britannia Mine Museum
1-Day Trip
10am Home of the Royal Hudson, the West Coast Railway Heritage Park takes you on a trip back in time. The "Train Museum" as the kids call it, offers an interactive glimpse at Canada's railway history. Take a ride on the Miniature Railway and walk through the park's many exhibits. Some of the older exhibits are housed on the in the CN Roundhouse and Conference Centre. The park is open to the public year-round. 
12pm Discover Squamish's history on this self-guided walking tour around downtown Squamish.  
3pm The Britannia Mine Museum is the perfect stop between Vancouver and Whistler to step back in time and learn what life was like when Britannia was a mining town, and as one of the British Empire's top producing copper mines. Now 111 years later, this National Historic Site features fun, modern and historical exhibits, the awe-inspiring 20-storey Mill building, as well as the memorable udnerground train and gold panning area.