Hiking the Four Lakes Trail
Posted on: August 20, 2020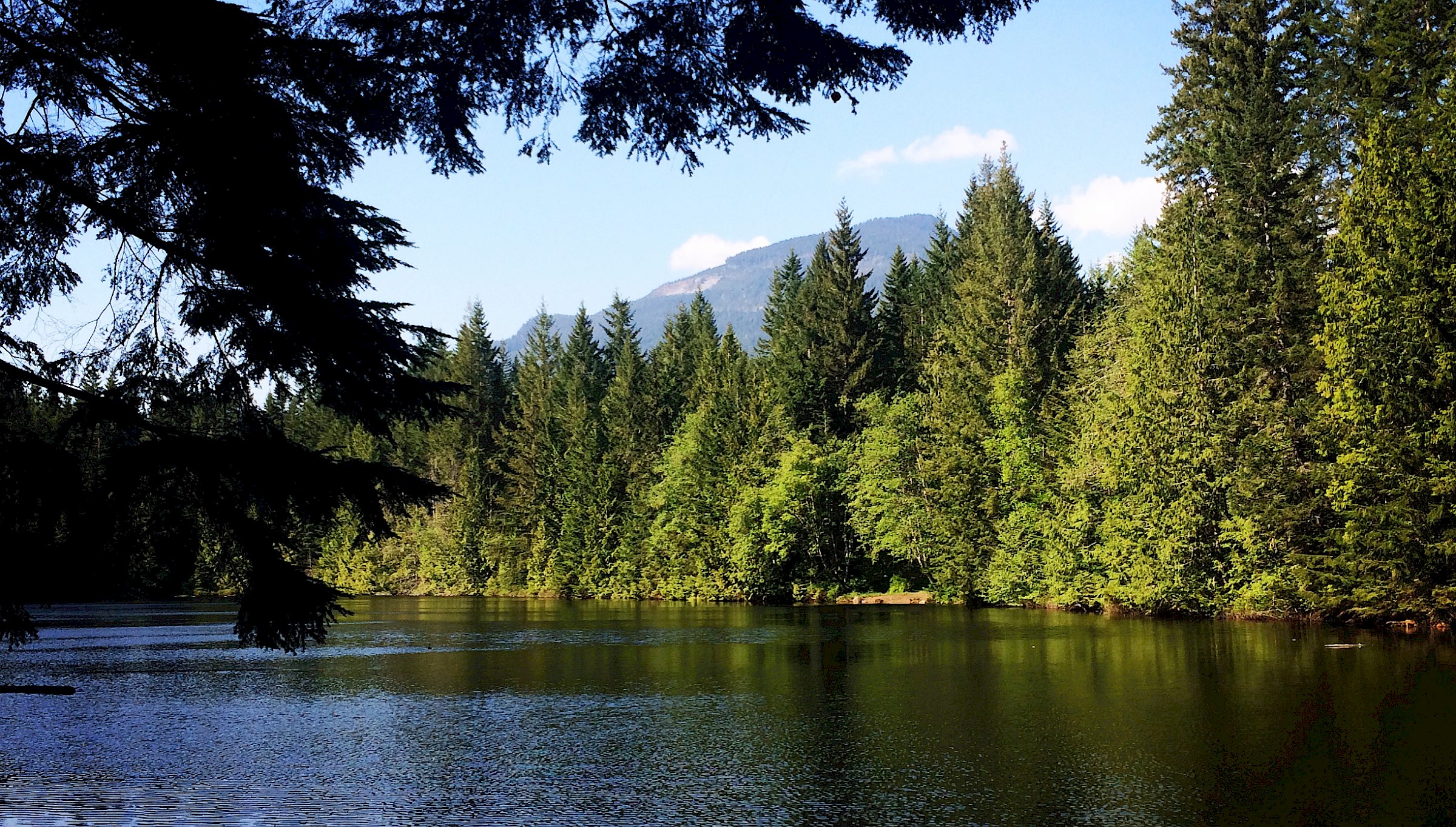 Guest Blogger: D'arcy McLeish
I've come to realize that living in Squamish is a little like living in a nature preserve. This came to me as I walked with my wife through the 4 Lakes Trail. There was a little bit of everything on this hike and today we see birds, snakes, snails and even a lone coyote, wandering the shores of one of the creeks. The 4 Lakes Trail is located in Alice Lake Provincial Park, which is about five minutes north of Squamish on Highway 99. While it's one of the nicest campgrounds in the area, it's also got some great, easy hiking.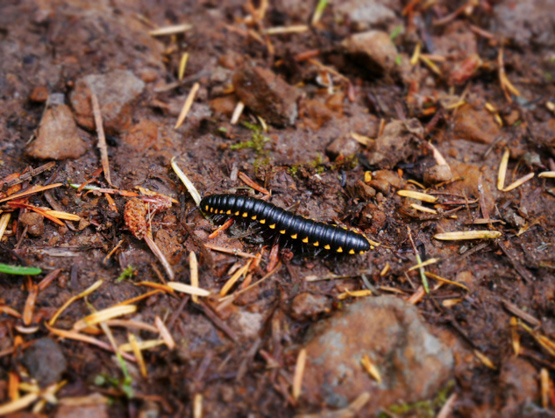 Or is it walking? In its simplest form, going for a hike is really just going for a walk, albeit in a more strenuous environment than walking down the street. Thoreau described walking or hiking as sauntering. A saunter, he said, is a form of crusade against being inside all day.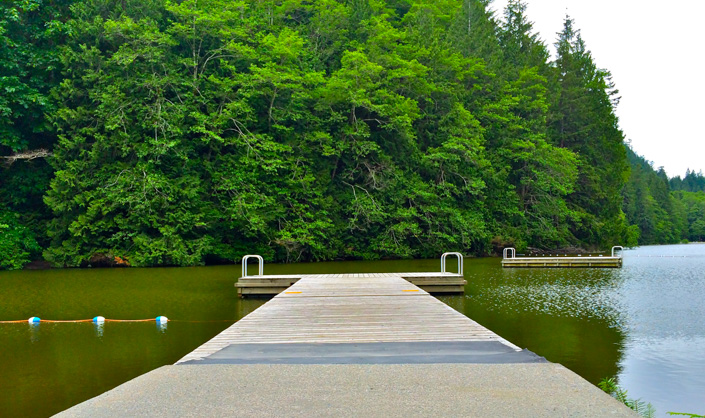 In Squamish, there is a never-ending supply of places to go for a saunter, a walk or a strenuous hike. I like hiking, I have discovered. For too long, all of my hiking has been as a means to get somewhere and do some thing or activity. Over the last few weeks, I have taken the saunter to a different level. Now I am walking just to walk, and it's an absolute joy.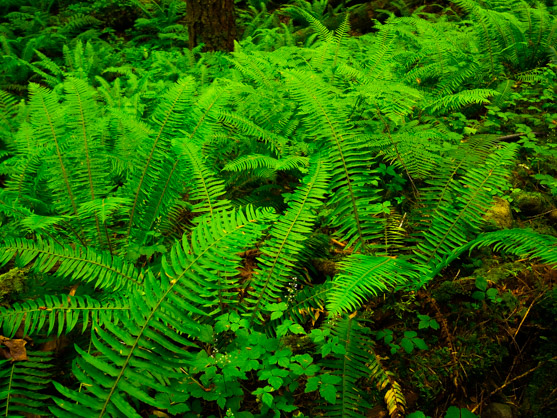 The trail begins just opposite the entrance to Alice Lake Campground, on the left side of the road. Parking is right there. Roughly 6.5 km in length, the 4 Lakes Trail meanders through forests and creeks to four, separate mountain lakes: Stump, Fawn, Edith and Alice. It's a beautiful hike, especially on a gray, rainy day, which was the case for my wife and I. There's no shortage of rain here on the 'wet coast', but the rain is what makes everything so beautiful here and today the mosses and ferns glow green in true rainforest fashion.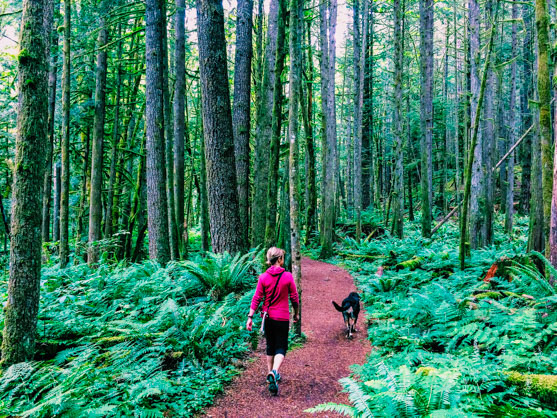 Taking two to three hours from start to finish, the 4 Lakes Trail is a mellow hike, with a few ups and downs to get you warmed up, but never becoming unmanageable. This is a hike accessible to just about anyone with a pair of shoes.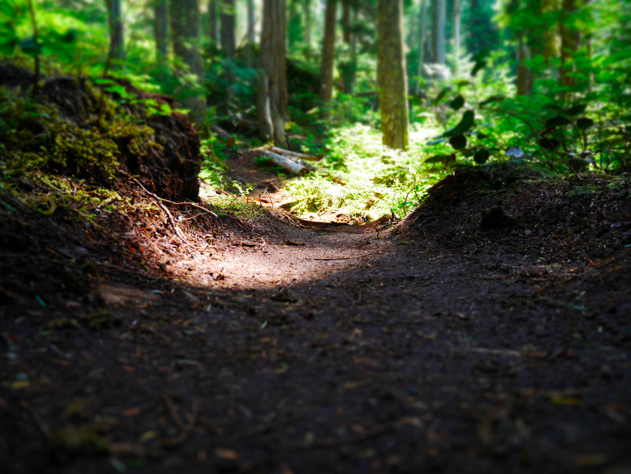 I see, today, the joy and possibly even the necessity of sauntering, as Thoreau described it, without a destination or something to conquer. I think for all of us, the woods are a place where we can lose ourselves and let go the trappings of modern life. With no schedule, time commitment or agenda, just parking the car and walking into the forest is something all of us should do a little more often. The hike is a pleasant respite from the hustle of daily life and it finishes right at Alice Lake. Today we skip the swim, but on a warm day, the dock beckons you to jump in and spent another hour enjoying the summer sun.
Be safe, and go for a saunter.
Words and photos by D'Arcy McLeish