Explore Squamish - August 09, 2018
Hiking 101: Squamish's Top Hikes and More!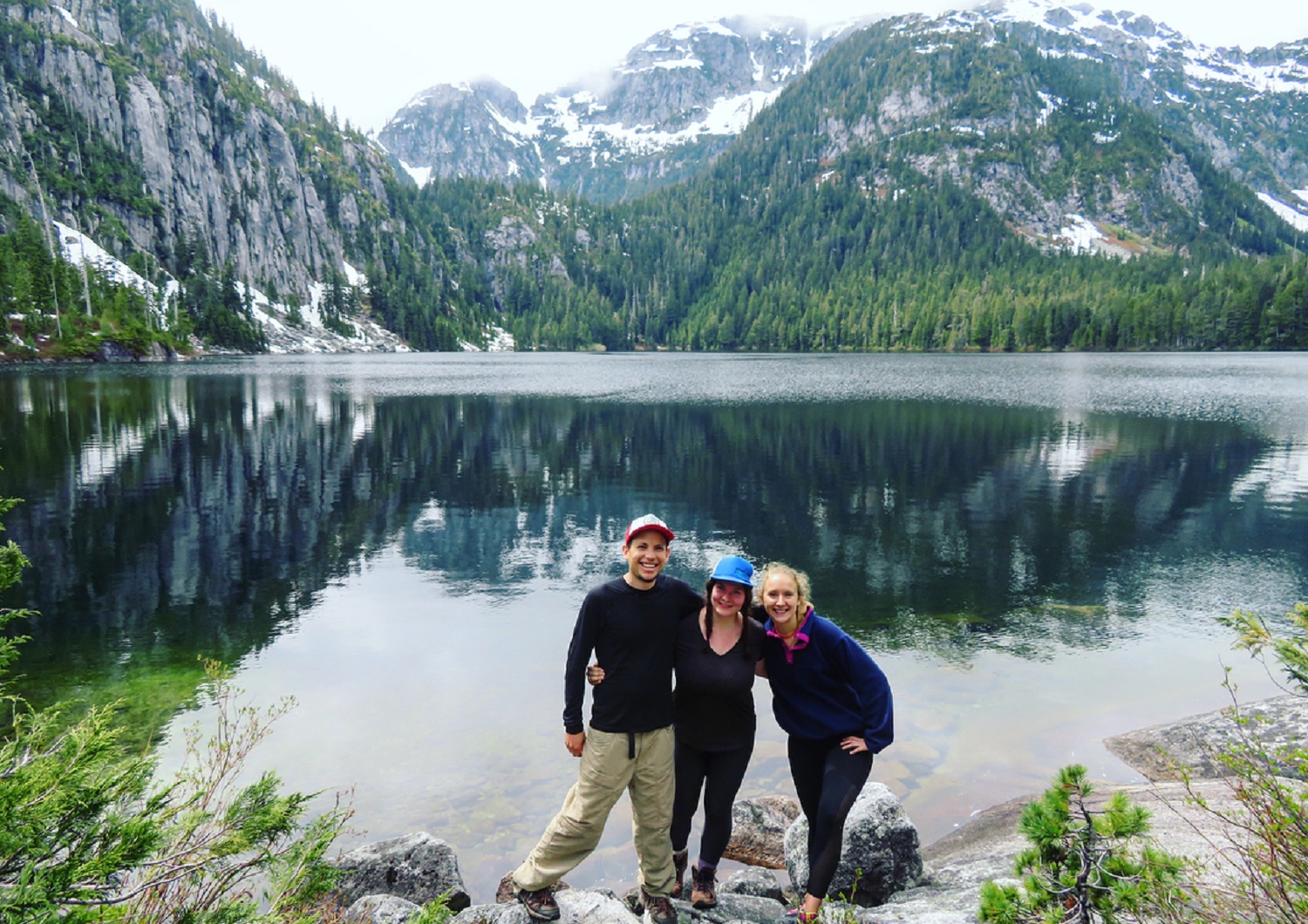 Photo: @lauraworldexplorer
Hiking 101: Squamish's Top Hikes and More!
Located at the doorstep of 8 provincial parks, it is no wonder hikers from all over the world make the trek to Squamish to explore our stunning trails. 
Tips for New Hikers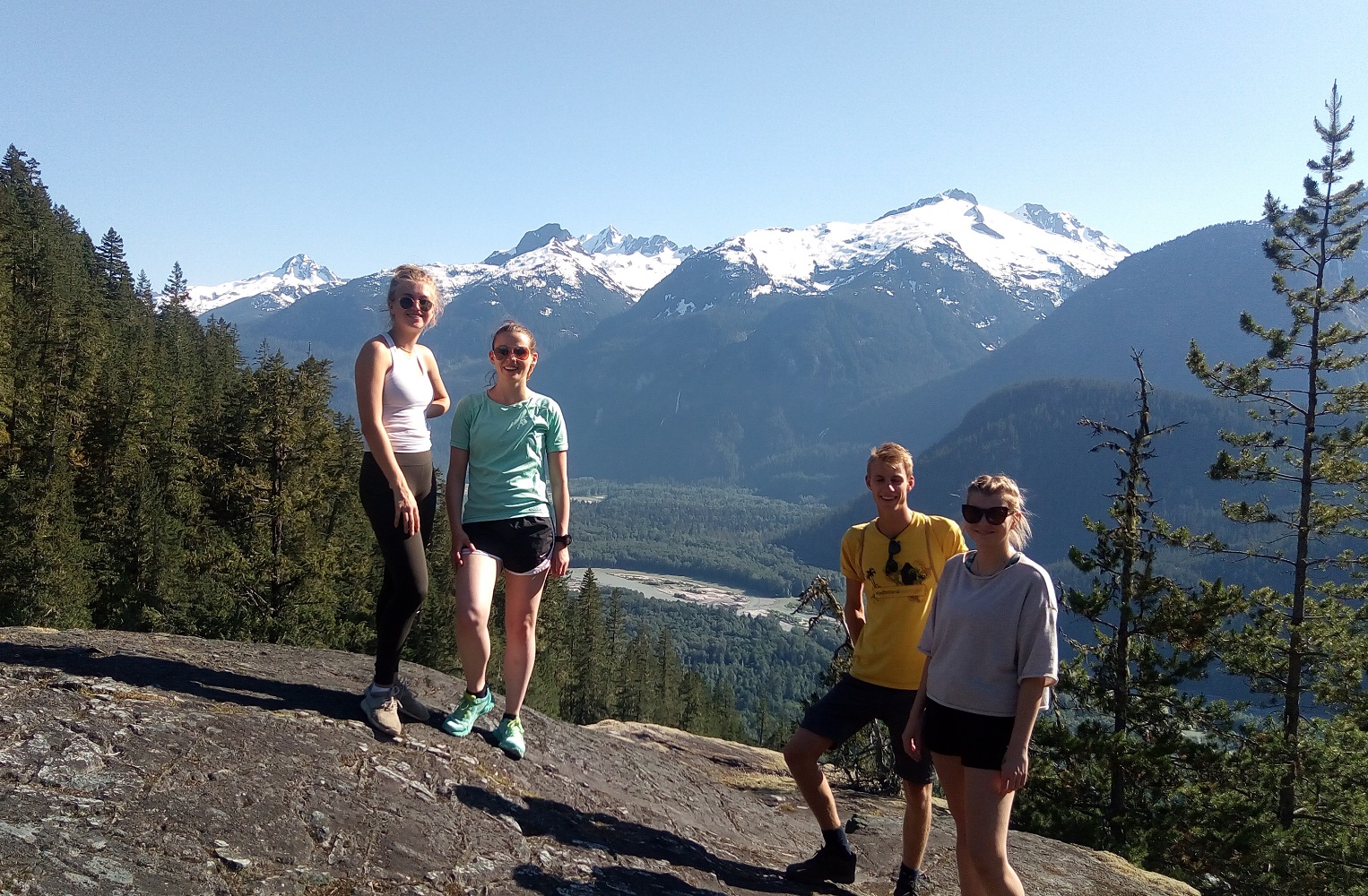 Photo: West Coast Wonders
 
Local Favourite Hikes
Elfin Lakes - Aaron's pick from Valhalla Pure Outfitters
A full-day affair that leads to a pair of pristine alpine lakes, a rustic cabin and a mountain view. This is one of the best hikes in Squamish and is not to be missed. You can read a full description here. 
Distance: 22km
Difficulty: Intermediate
Time: 6-8 hours
Panorama Ridge - Sean's pick from West Coast Wonders
The view from Panorama Ridge overlooking Garibaldi Lake reveals the ancient volcanic history of Squamish. From the ridge, you will see plenty of volcanic rock, the teal lake, patches of snowfields and an expansive glacier all juxtaposed together.  
Distance: 30km
Difficulty: Difficult
Time: 11 hours
Brohm Lookout Loop - Chloe's pick from Mountain Skills Academy and Adventures
A lovely alder-lined network of trails and forested paths along rock covered moss and vibrant green vegetation. With many points of interest along the way, such as creeks, marshes, lakes and a variety of wildflowers. Climb past small rock bluffs for a marvellous view of the Tantalus Mountains.
Distance: 8.4km
Difficulty: Intermediate
Time: 2.5-4hrs
Garibaldi Lake - Brandon's pick from Sea to Sky Adventure Company
Commonly regarded as one of the most scenic places in British Columbia, Garibaldi Lake is a beautiful hiking destination. You can access the parking lot just off the highway, from there on you will rely on your feet to take you the rest of the way. The trail follows an abundance of switchbacks before turning left through the forest and making it's way to the lake. 
Distance: 18km
Difficulty: Difficult
Time: 5-6 hours
Demon Ridge - James' Pick from Escape Route
The out and back trail to Demon Ridge begins 5km up the Watersprite Lake Trail where you will pass a well-marked signpost to your left and from there the trail starts off somewhat overgrown. The western flank of the ridge opens up and you get some nice views of Mamquam Mountain. It is easy to follow the trail which is well marked with cairns. At this time Demon Ridge does not link to Watersprite Lake however you can just see the cabin from the ridge. 
Distance: 16km
Difficulty: Difficult
Time: 8 hours
Four Lakes Trail - Top Pick from the Squamish Visitor Centre
The 4 Lakes Trail is an easy 6.5km loop that meanders through creeks, second growth forest and visits four distinct mountain lakes. The trail can be started in the Stump Lake parking lot or at Alice Lake itself. Have your cameras ready at Stump Lake which features peek a boo views of Mt Garibaldi.
Distance: 6.5km
Difficulty: Easy
Time: 2-3 hours

Where to Buy and Rent Gear
Never hit the trails unprepared, whether you choose to rent or purchase hiking equipment the most important thing is to make sure you have it before starting your adventure. From hats to boots the entire gamut of hiking and camping gear is available for purchase at Escape Route and Valhalla Pure Outfitters. 
Rental backpacks, poles and camping equipment is available at Escape Route, you can view a full list of their offerings here. Rental poles and a baby carriers are available at Valhalla Pure Outfitters.
 
Tours
Hike through a flowery alpine valley, following rough paths creek to creek towards boulder-covered heather slopes, then climb a talus slope to gain a beautiful tarn skirting a rocky ridge. At the ridge, you will see gratifying views of the Mount Fee Spires, Tricouni and Cypress Peak, Mount Garibaldi, the Tantalus Range, Rainbow Mountain, Whistler, Black Tusk, and many other glaciated summits in the distance.
Distance: 15km
Difficulty: Intermediate to difficult
Time: 5-8 hours
Echo Lake is a true Squamish classic, exceptionally highly rated by those in the know. To reach the trailhead, you will cross the Squamish River by boat. Once across the trail leads steeply upwards parallel to a series of super scenic waterfalls. Watch for a natural granite arch and stunning views out over Squamish and towards the Stawamus Chief and Shannon Falls. 
Distance: 10km
Difficulty: Difficult
Time: 8-9 Hours
Access the alpine in style, take a ride in the new Sea to Sky Gondola to the start of your hiking adventure. Al's Habrich Ridge Trail is one of Squamish's flagship backcountry hiking trails. Enjoy epic views of Howe Sound, Skypilot Mountain and Habrich itself. The trail weaves through old growth forest, ancient glacial formations, creeks and waterfalls and offers a half to full day excursion for those seeking a little more from their hike. Dotted with granite outcroppings, subalpine meadows and the picturesque Neverland Lake, Al's Habrich Trail is not to be missed.
Distance: 7km
Difficulty: Intermediate
Time: Around 5 hours
Local Deals
Save 10% off hiking or camping tours with Mountain Skills Academy and Adventures. Use the promo code HIKE10 to redeem.