Explore Squamish - October 11, 2022
Get Spooky in Squamish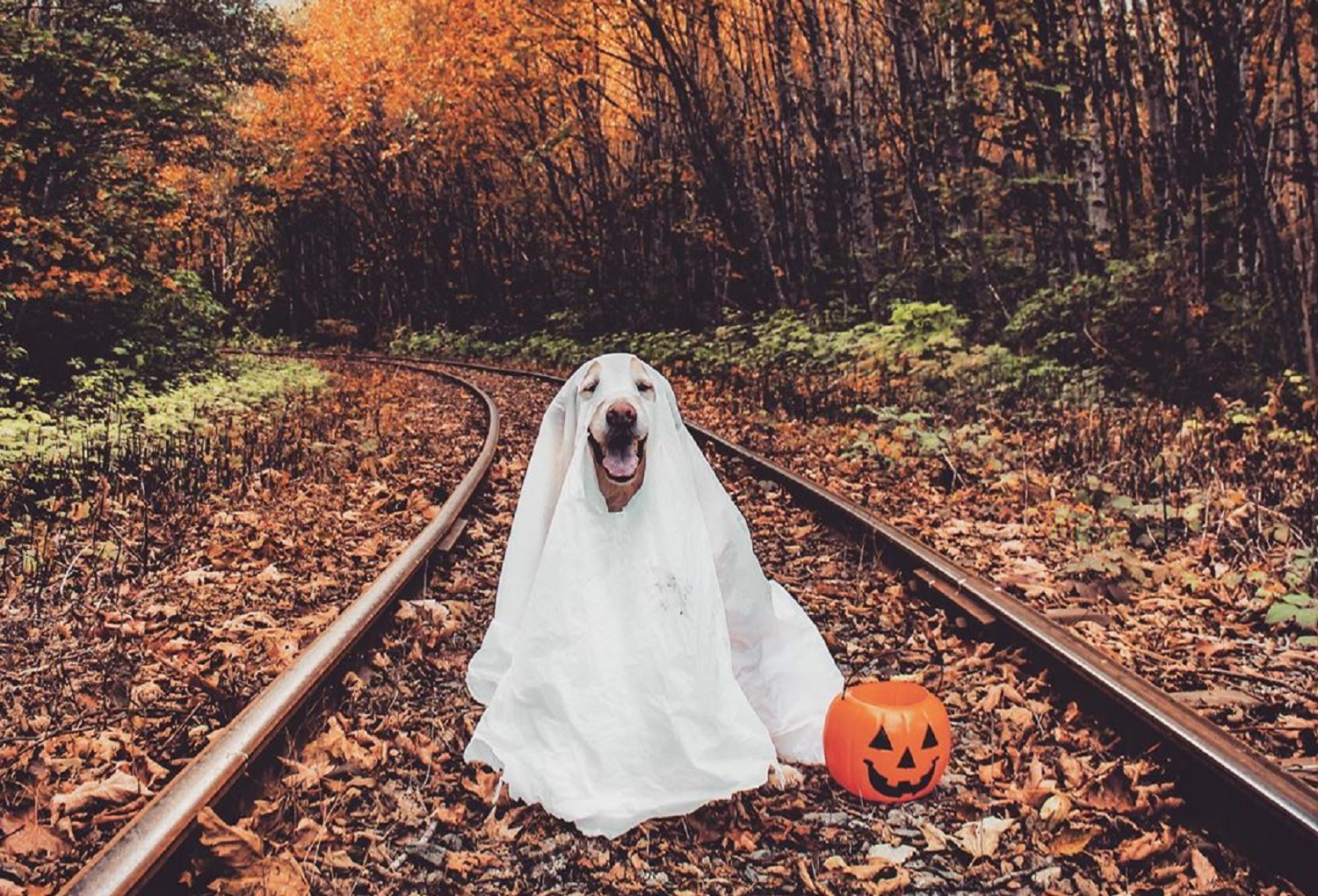 Photo: @ltl_lauren
Time to Get Spooky in Squamish!
Fall is such a fun time in Squamish and we love a good opportunity to scare up some fun and get creative. Halloween events in Squamish are a boo-tiful blend of community, creativity and -of course- the great outdoors. Let's take a look at what's on in Squamish for Halloween 2022. Scroll to the end to see events for adults who like to have some fun on this holiday too!
*We have updated this blog to remove events that have already taken place. There is still lots going on for Halloween 2022 so be sure to read through to the end!
Image: Britannia Mine Museum
Join the Britannia Mine Museum for THREE weekends of family-friendly chills and thrills this Halloween. The festivities at the Museum will run over 6 days, with spooky activities to chill adults and kids alike. It is recommended to grab your tickets in advance online as they can sell out. Available dates are October 15th & 16th, October 22nd & 23rd, October 29th & 30th. Event hours are 10AM to 4PM.
Everyone in the family will love exploring the 'Treasures of the Deep' within the grounds of the museum. Search for hidden treasures on a special remix of the museum's underground tour, visit the 'Sunken Machine Shop' to see a fantasy shipwreck, and don't miss their spectacular 'Science of the Seafloor' show. The Terra Lab, is now the 'Terror Lab' - enter at your own risk and try your hand at assembling a real killer whale skeleton!
Witches and Warlock Halloween Paddle
Bring your kayaks, canoes, SUPS or any inflatable and join in a fun Halloween style paddle at Alice Lake. Event starts are 2pm. Costumes recommended! Please be safe and wear a PFD/Lifejacket when playing on the water.
Be sure to visit Sunflower Bakery & Café and Fox & Oak to grab some of their Halloween themed donuts!
FOR THE BIG KIDS
Halloween Pumpkin Party
For the big kids, head over to Norman Rudy's for a super fun night of pumpkin carving, costumes, drink features and more. DJ starts spinning at 6pm on Saturday, October 29th, so you can start your party there, then the Shred Shuttle will be doing a loop all night from Norman Rudy's to Downtown Squamish where you can dance the rest of your night away at the Cleveland Tavern. You can book your table in advance to make sure you've got a spot to rest your dancing feet.
Halloween at the Ave and the Tav
Also on Saturday, October 29th Head down to the Cleveland Tavern with the adjacent space 'One and a Half Ave' for a super fun Halloween event for all the big kids in town. Enjoy two rooms of great music featuring performaces from Kytami and Phonik Ops, Fort Knox 5, Ash Halo, Music Therapy with DJ Praiz, Miss Instigator and Crippledwheel. Advance Tickets $25 and $30 at the door Tickets Available on Eventbrite.com.
Surf Hat's Halloween Party
Join Surf Hat for a night of indie surf rock themed Halloween fun at the Brackendale Art Gallery, also featuring the wonderful music of Loam. This event will be on Saturday, October 29th and there will be costumes, pumpking carving, frankensteins, guitar solos, spooky musical guest stars, and much more! Tickets available for $17 on Eventbrite.