Explore Squamish - March 01, 2015
Featured Guestagrammer: @explorastory
Meet our fourth featured Guestagrammer @explorastory, local adventure-seeker, trail-runner and active mother-of-two.
One might think that with all of the sunshine and spring-like temperatures to go along with it, that it would have been an easy week to spend out and about in Squamish. Not for this Guestagrammer. Here's what she got up to despite catching a cold and flu. If only everyone's sick days could look like this...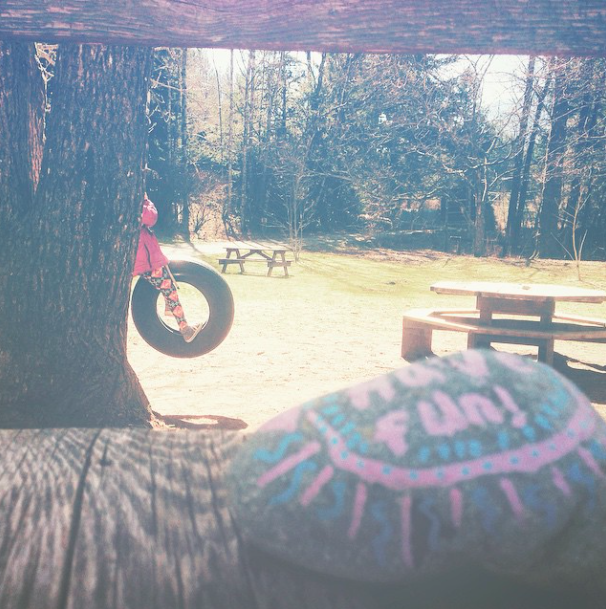 "Weekend brunch at @fergiescafe to start (yum!), then a family jaunt to some fun boulder caves near the Paradise Valley campground."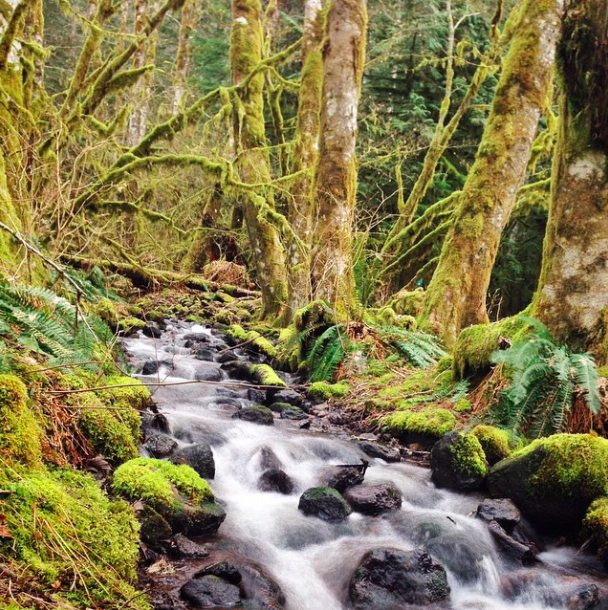 "High-fives to the runners, bikers, strolling families, photographers, fishers, and Kings of the Stump Castle that I ran into on the Four Lakes Loop trail today!"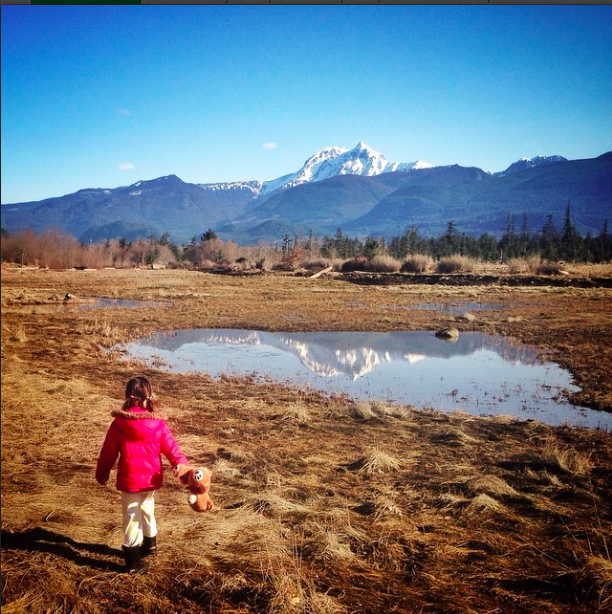 "Home with a sick kid today. With pjs and her teddy, we head outside for fresh air, warm sun and estuary calm - nature's medicine."
"Wild thing, you make my heart sing..."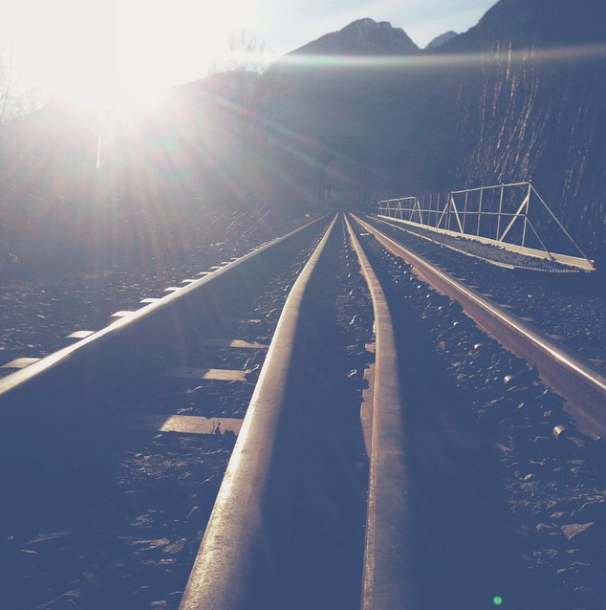 "Something a little different today. I know a lot of people curse these trains going through town, but I kinda like the slow, lumbering nostalgia of them. Plus you just gotta love the lines."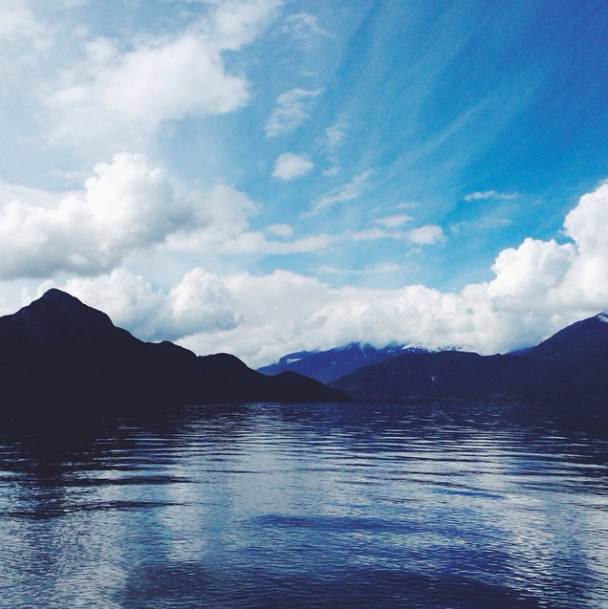 "How lucky are we to have forests, mountains, rivers, lakes and an ocean as our big, beautiful backyard?!"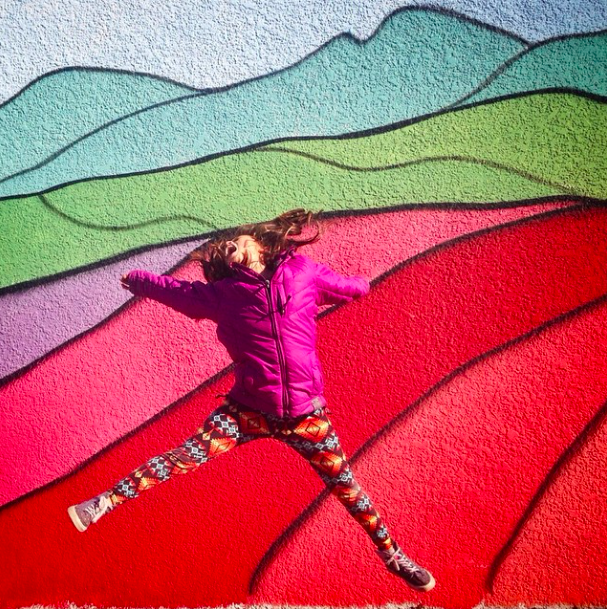 "That feeling you get when you head downtown #squamish, nab the perfect parking spot, find the coveted birthday gift, grab a craved-all-week snack AND find the rainbow wall free of cars!"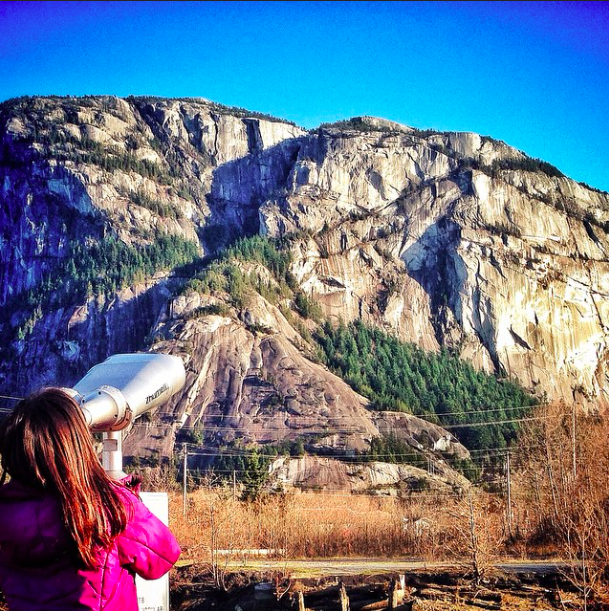 "Sickness going through our house so instead of a hike, we're content enough to eye spy those headed up the Chief. Such a great novelty along with the 'Private Property- Trespassers Welcome' sign."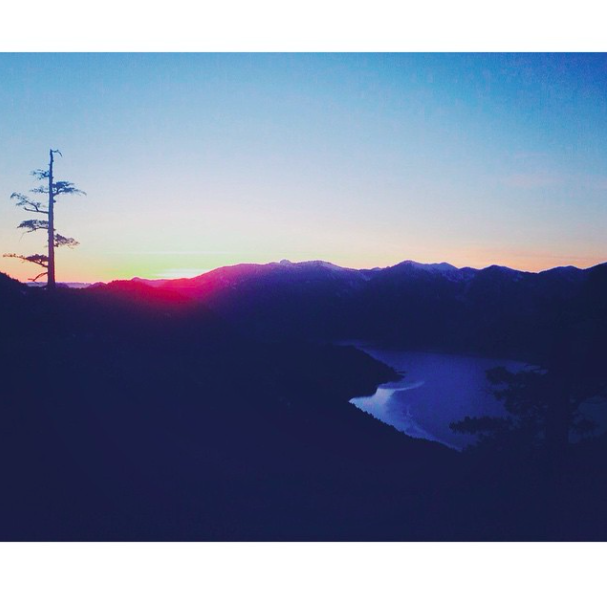 "Sweet dreams Squamish. I've wrapped up my week as #guestagrammer. Thanks for hanging out with me! Looking forward to following your adventures around Squamish and beyond as well."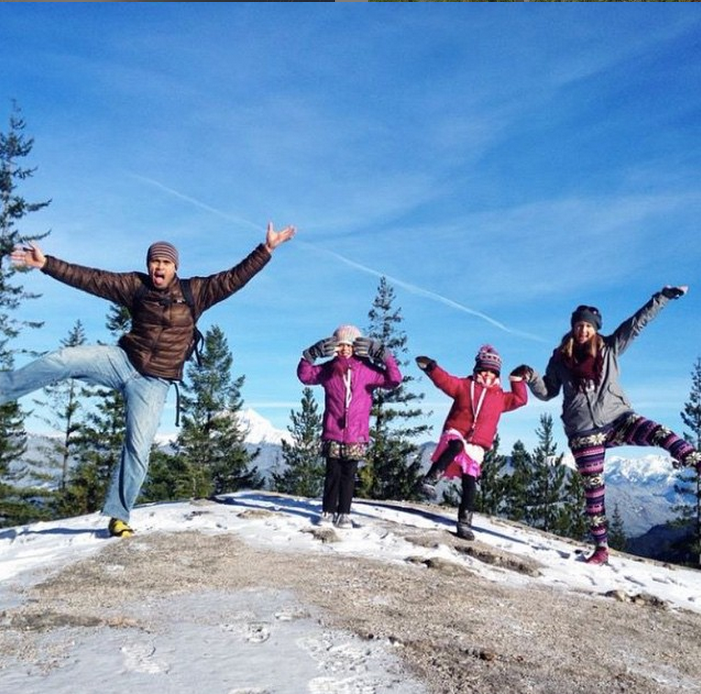 About the Photographer:
Kari Frizzle has, until very recently, been a stay-at-home mom who didn't stay at home much. In 2014 she embarked on a challenge to spend at least one hour in nature for 365 days. She will admit that having Squamish's mountains, ocean, forests rivers and lakes as her backyard made it ridiculously easy. For 2015 explorastory became her call-to-action word to use writing and photography to share the simplicity and joy of time in nature.
Are you next? Send us an email to info(at)exploresquamish.com along with your Instagram username for an opportunity share how you #exploresquamish through your own lens.