Explore Squamish - February 25, 2020
Staying Local in Squamish for Easter Weekend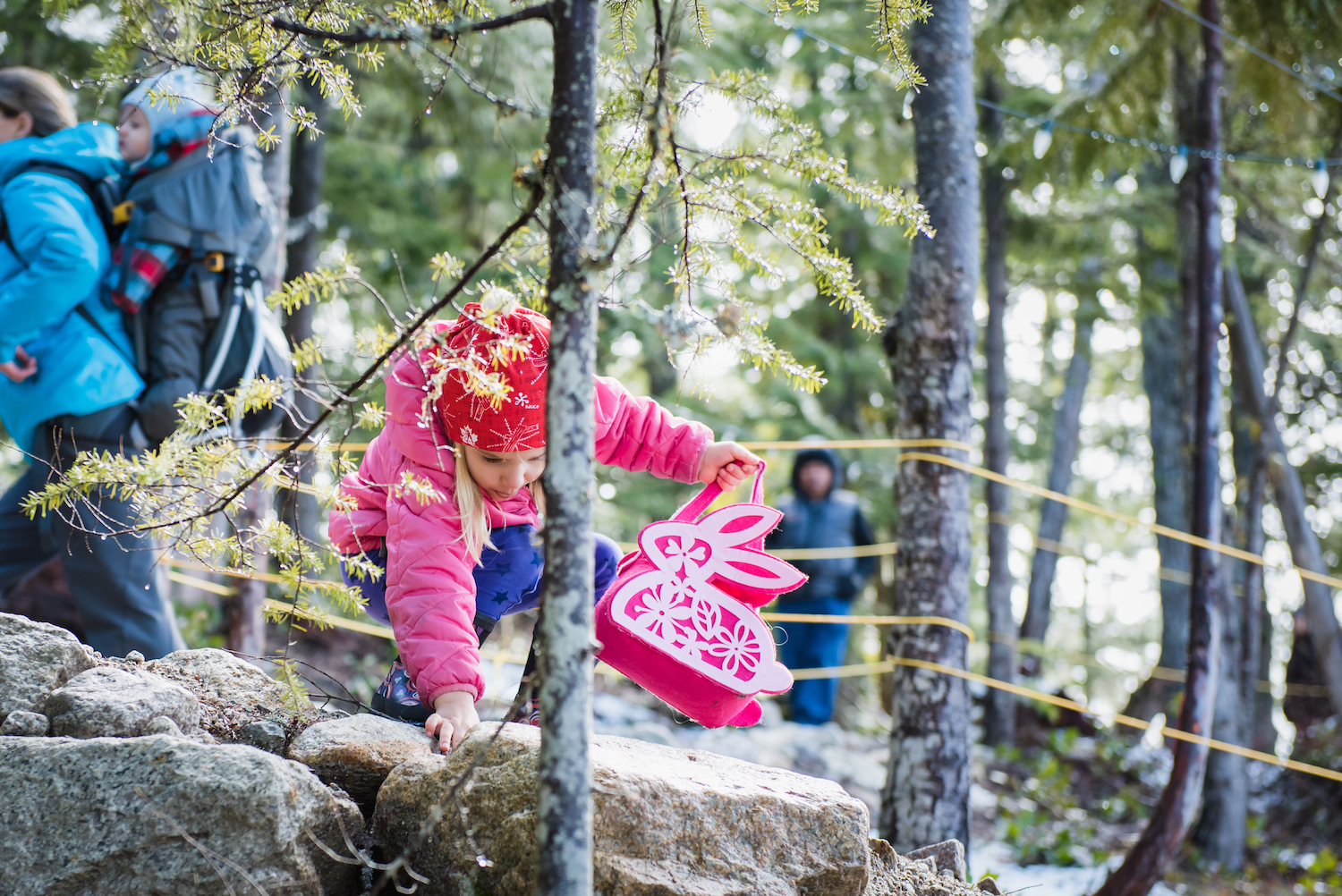 Photo: TaraOGradyPhoto.com, Sea to Sky Gondola
Hippity-Hop Through Squamish on Easter Weekend
From an organized egg hunt to off-the-beaten-path hideaways where you can make your own egg searching adventure, make memories that count this spring as locals enjoy a very 'hoppy' Easter weekend while staying close to home in Squamish.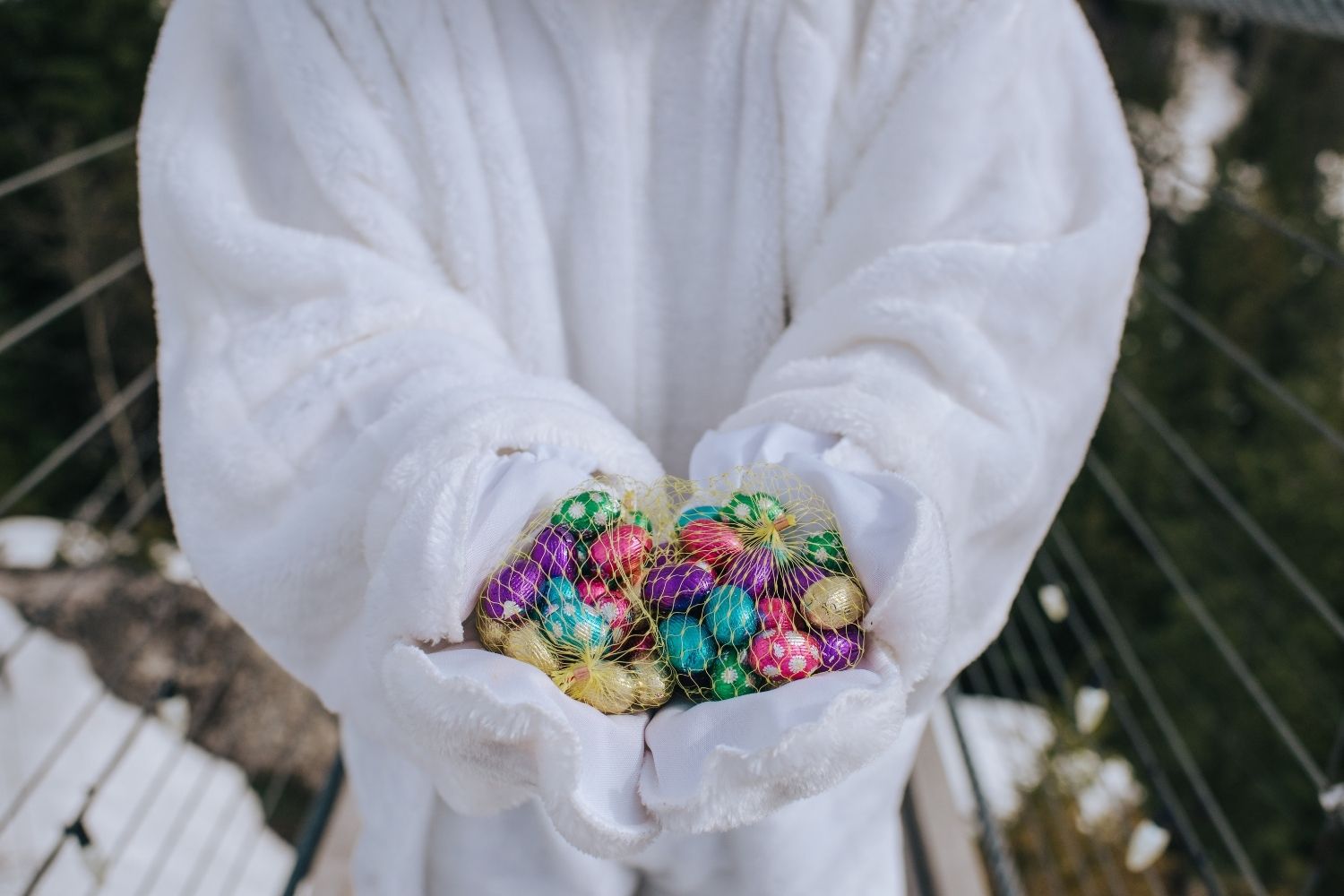 Image: Sea to Sky Gondola
Organized Egg Hunts
Sea to Sky Gondola | Monday, March 29th to Monday, April 5
This year the Easter Bunny is making a trip around town to create a very special Easter egg hunt for the Squamish community. Beginning Monday, March 29th until Monday, April 5 follow along on the Sea to Sky Gondola Instagram Stories to find out where the Easter Bunny will visit next and collect a chocolate gift while quantities last. 
The Sea to Sky Gondola Base Camp is open and will be hosting Easter BINGO, providing Easter Colouring Sheets, and offering Easter Weekend discounts at the Sea to Sky Gondola Gift Shop.
When: 9am to 4pm
Britanniasaurus Rex will be returning this year to the Britannia Mine Museum for their annual candy-free dino egg hunt. Kids can hunt for gem-filled dinosaur eggs and bring them back to the mineral table to identify their treasures. Book in advance online.
When: 10am to 2pm
Where to have your own hunt
For a more intimate Easter experience visit one of Squamish's beautiful parks and explore nature hiding a few eggs as you go. Remember to adhere to public health guidelines and follow the latest recommendations of health authorities to keep yourself and others safe. Interact considerately, mask up, and don't forget to keep a list of your hiding spots so you can pack out what you bring in!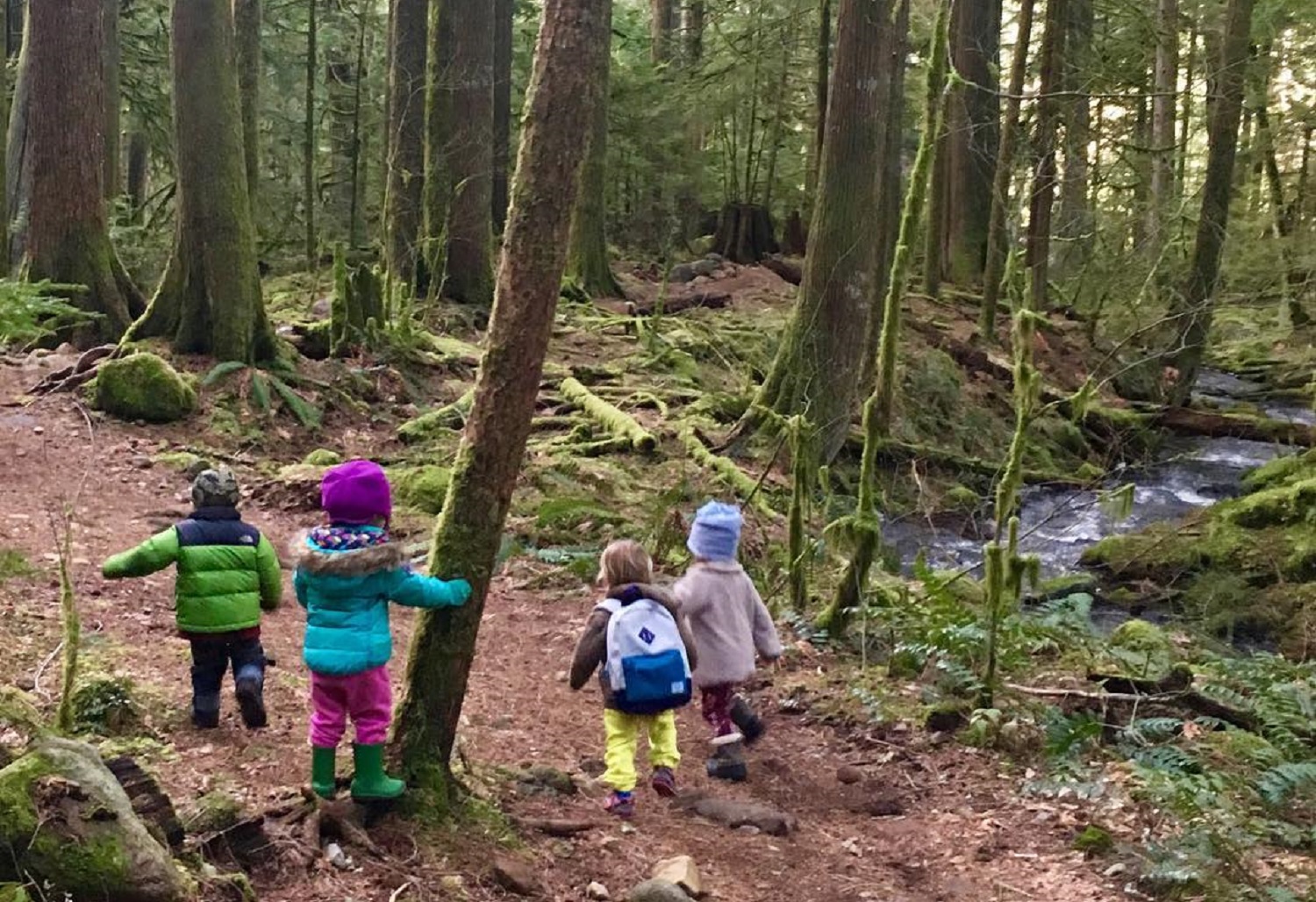 Image: @thelittleexplorerssquamish
Take a quick walk around Browning Lake, or venture around the longer Murrin Park Loop Trail (1.8km) and hide eggs in the lush and whimsical forests around Browning Lake.
Full of shrubs, giant rocks to picnic on, and located beside one of the most picturesque lakes in Squamish, Brohm Lake is the perfect escape from it all venue for your family's Easter excursion. You need not go far to find a picnic spot to sprawl and hide treats, the lake's loop trail passes by countless places perfectly suited to lakeside lounging. 
Take your family to Alice Lake Provincial Park where you can hunt for eggs on the sandy beach, play on the children's playground and go for a mellow stroll around Alice Lake. Maximize your day by bringing a picnic lunch to enjoy after your hunt has come to an end. 
The picnic area around Shannon Falls is a lovely spot for an Easter Egg hunt, offering seating for post-hunt snacks, breathtaking views of Shannon Falls and ultra-accessible roadside access it is an ideal spot for the whole family. 
Easter Eats
No Easter is complete without a special family brunch or dinner together. Whether you choose to eat before or after your hunt, getting together and eating something other than chocolate eggs is a must-do.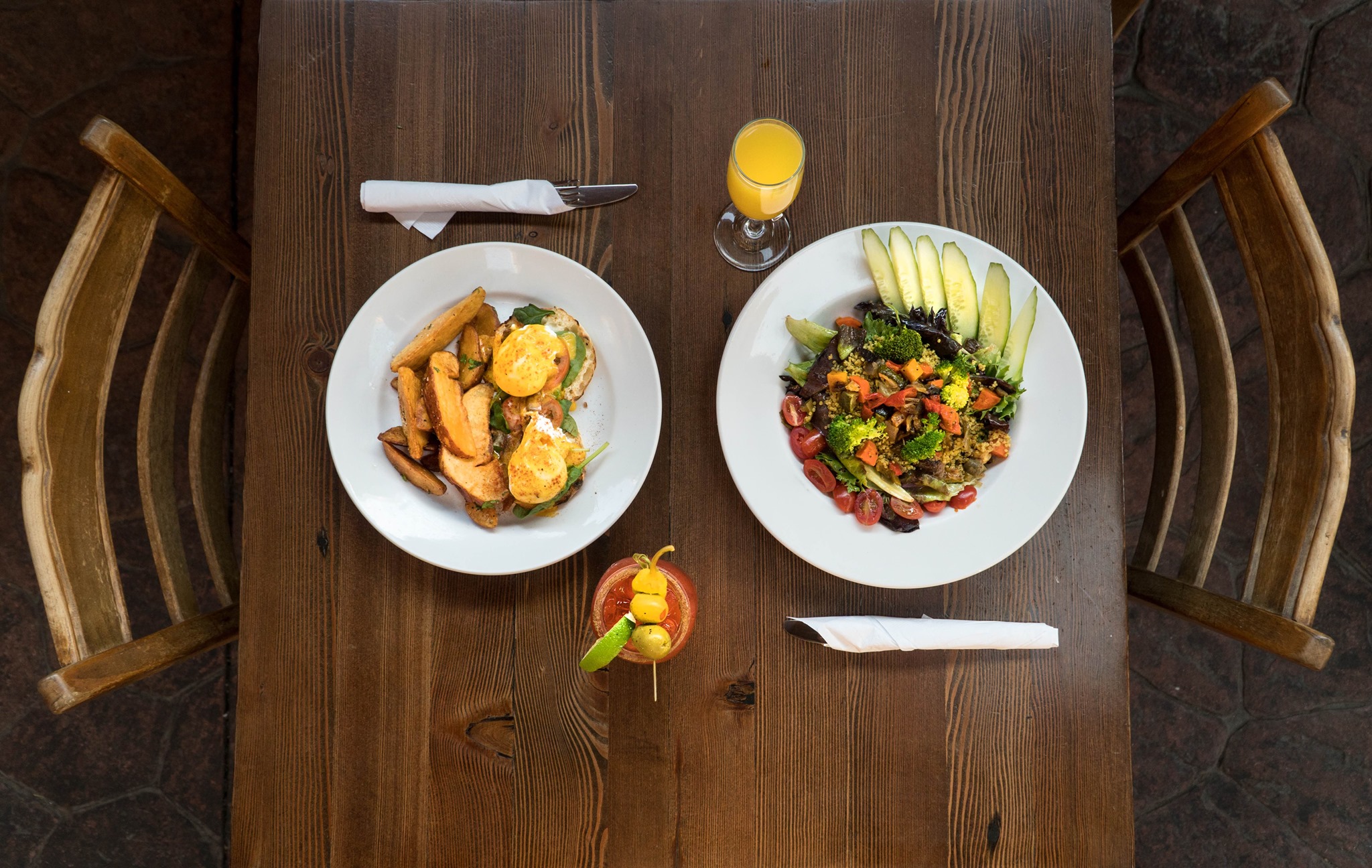 Image: The Crabapple Cafe
Howe Sound Brewpub has a large patio and will be open all Easter Long Weekend with special feature menu items such as House-made Crab Cakes, Salmon Burgers and Earl Grey Creme Brulee. Try one of their newly released Spring Seasonal beers or grab one of their new Tall Can Mix Packs with artwork inspired by Squamish. Reservations for dining are recommended.  Locals can take advantage of a Spring Savings offer at the Howe Sound Inn and enjoy 20% off Spring bookings for 2+ Nights for BC Residents.
This Brackendale eatery's famous brunch means it will be busy on Easter Weekend so get there early! Offering hashes, bennies and all your favourite brunch items including vegan and vegetarian options. There is limited seating on their heated patio so make sure you get their early.
Specializing in fresh food prepared with locally-sourced ingredients, Fergie's is known for their popular Eggs Benny, smoked meats and baked goods. Sit on their sun-drenched deck & lawn as you partake in an epic brunch.
Offering farm-to-table dining and craft beer and spirits, the Cork and Craft Taphouse just recently announced that they will be starting up Brunch once again, with the first Spring brunch happening on Easter Sunday.
Looking for more brunch options? Check out Spectacular Squamish Brunch Guide.  
*Please note that due to the current public health order, dine-in service is prohibited except for outdoor patios. Many of our local Squamish restaurants have outdoor patios, but seating will be limited. Please be patient. You can also support our local restaurants by ordering take-out and delivery where you are able to do so. People dining on patios should be only with their immediate household or core bubble. Groups can be up to 6 people maximum. You must wear a mask when you are not seated and cannot mingle with other tables. ⁠
Easter Treats
Grounded Grocer
Head over to this eco-friendly shop and grab your package-free Organic dark chocolate Easter bunnies from Denman Island Chocolate Company.
Known around town for their decadent and creative donuts, this incredible bakery has THREE special Easter donuts this year! Advance ordering is advised.