Explore Squamish - November 11, 2021
Don't Miss Dishes at Sip & Savour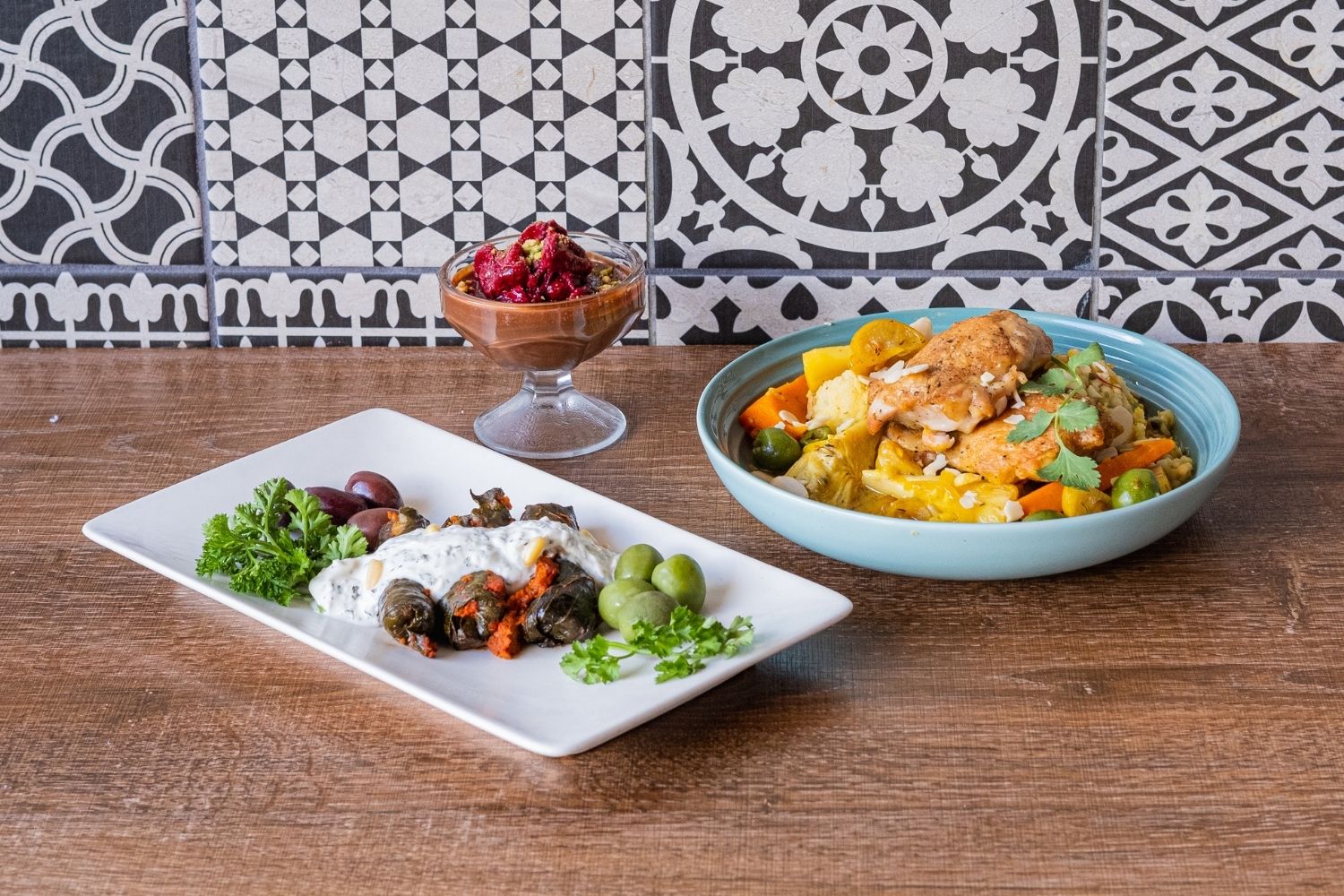 Photo: Saha Eatery
The 3rd annual Sip & Savour celebration of Squamish food is well underway and if you haven't gotten out to try the specialty dishes designed for this awesome showcase of Squamish flavours, you're missing out.
We're sorry, was that too blunt? We're not trying to be rude or anything, but honestly, if there was a time that you should be getting out and experiencing Squamish's best restaurant offerings, it's now! This event is only on until November 25th and then you'll have to wait all the way until Fall 2022 for its return – and there's no promising the same specialty dishes will be back.
We know decisions can be tough when they all sound so delicious, so we thought we'd round up some of our faves from this year's Sip & Savour for you.
Cul De Sac Kitchen: Between the choice of rice bowls on this three-course menu, the 'Cebu style' Two Rivers Pork Lechon Bowl (Cebu is Chef Nicki's mom's home province) with spicy mango sauce will rightfully bowl you over with its rich flavours.
Cordelia's Locket: While all 3 of the choices for the main course are tantalizing, the Duck Confit on a bed of Dupuy Lentils and Braised Radicchio had us all quacking about it. No really, it totally fit the bill. Ok we'll stop now – just go try it, it's amazing!
Saha Eatery: The change of seasons has us all confused and really all we want to do is eat and drink comforting things that will help us forget it gets dark at 4pm now. Thank goodness we have Saha Eatery, with its comforting Middle Eastern cuisine that lare ike hug for your hunger. Try the Crispy Chicken Thigh or Harissa Tofu with Preserved Lemon, Olive Root Veggies and Saffron Almond Israeli Coucous - a sure-fire hit to help soothe you through those dreary early evenings.
Lil Chef Bistro: A dish just like your Oma used to make… that is, if you had an Oma. Regardless, this is traditional European home cooking that will take you back to the old country. Homemade Sausage, BBQ Ribs, fresh-made Spaetzle, Rotkohl, Russian Pickled Tomato, Green Beans… These delicacies are made from scratch and will likely earn this place a repeat visit.
Pepe's Chophouse: Sometimes you just need a good Steak. With Jumbo Prawns. And Butternut Squash Ravioli. And Truffle Butter. BAM! What a meal, don't miss this one. Pepe's Chophouse is a Squamish favourite and it's not hard to see why – they absolutely crush it when it comes to serving up amazing dishes of flavourful food.
Salted Vine Kitchen & Bar: 'Tis the season for mushrooms and we're down with the fungi for several of this contemporary restaurant's dishes. Case in point: featured entrees like their Mushroom Risotto and Ling/Rock Cod dishes. Is there anything more Pacific Northwest than a dish of fresh fish or seasonal mushrooms? We think not.
Have we tempted your taste buds yet? There's plenty more where that came from! Check out all the marvellous menus for this year's Sip & Savour, then make a plan, execute it, SIP and SAVOUR. You can thank us later.
See all the menus here.