Squamish Dog-Friendly Patios: Where to Dine with Your Furry Friends
Posted on: July 27, 2023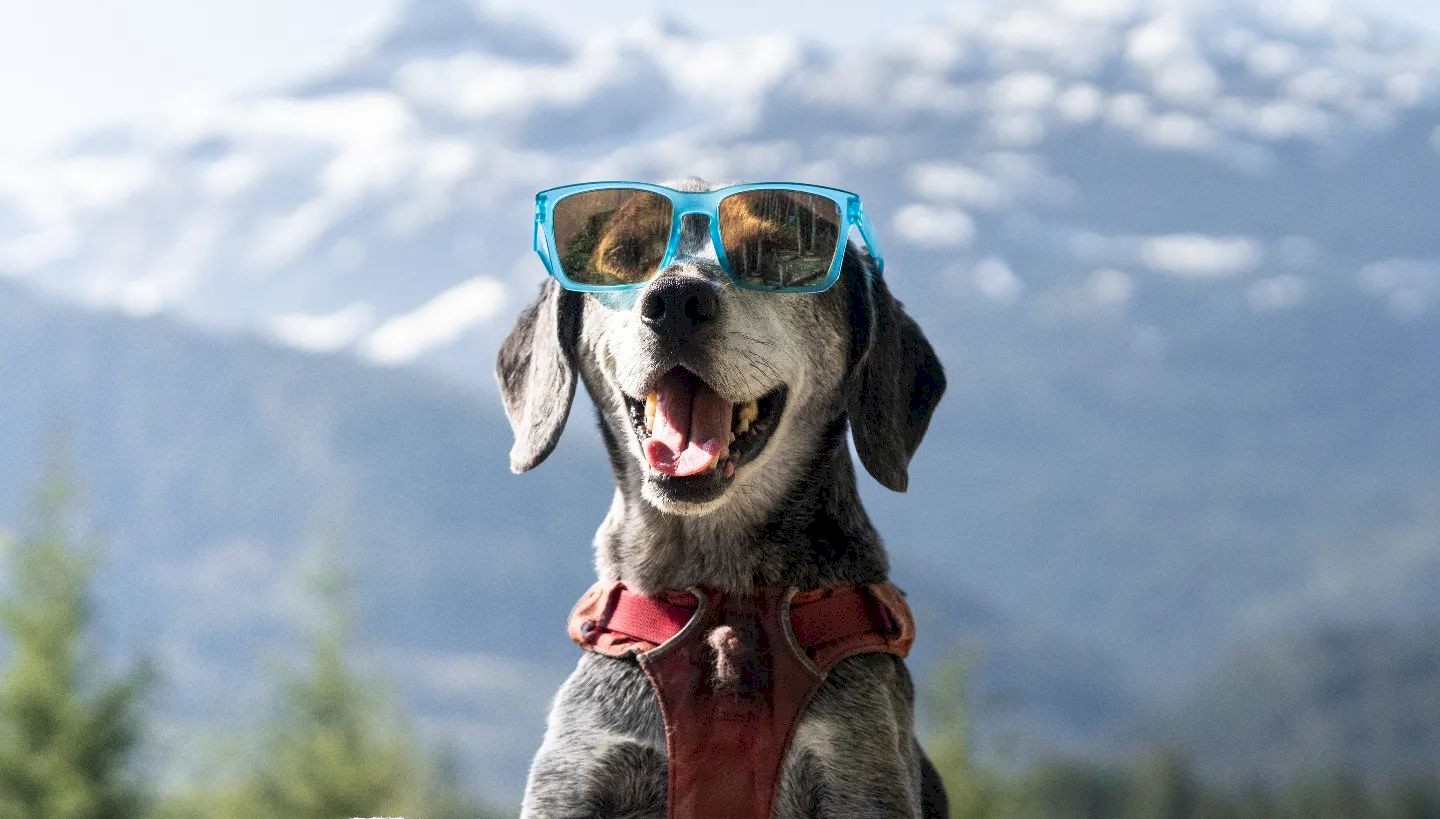 Squamish is a paradise for outdoor enthusiasts, and that includes our four-legged friends too.
When the weather is warm and inviting, there's nothing better than spending time with your furry companion on an adventure followed by a session on a dog-friendly patio. Here's a list of the best places in town that will welcome both you and your dog:
Fergie's Cafe: This charming spot has plenty of dog-friendly space on their expansive grass surrounding the café, where you can order up amazing breakfast and brunch dishes. The nearby river provides a refreshing drink or dip for your doggo too.
Locavore Bar and Grill: Grab fresh on-the-go goodies from their food truck then nosh alongside your puppers in their spacious and accommodating outdoor seating.
Fox & Oak: Treat yourself to one of their fresh made doughnuts and a coffee, then grab a spot on their dog-friendly patio where you can sip your latte while your dog relaxes at your feet.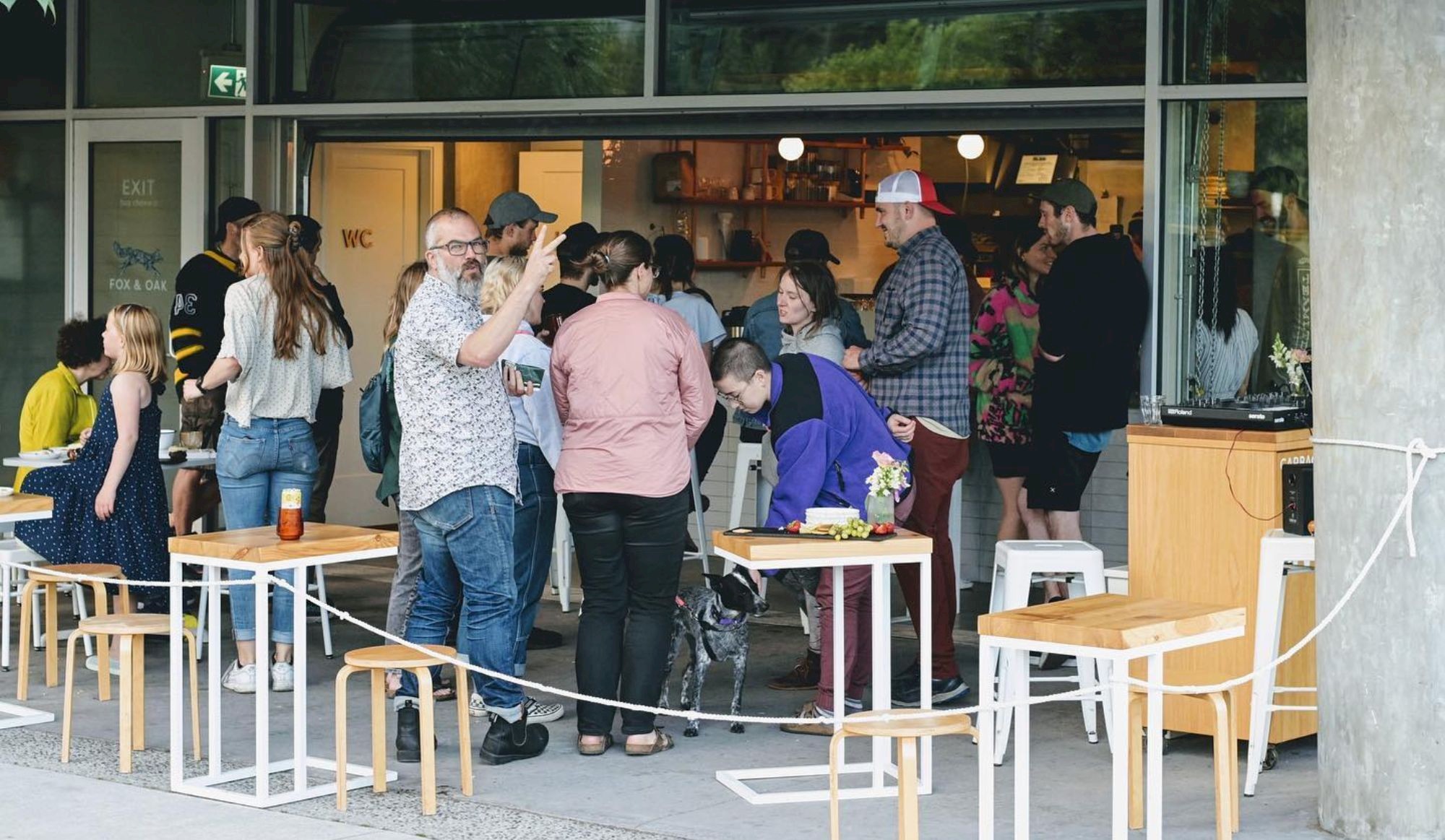 Sunflower Cafe: This delightful downtown cafe is known for its coffee and baked goodies, and their street side patio has a spot for canine barking, er… we mean, parking.
Zephyr Cafe: A downtown eatery with a famously hip and laid-back atmosphere, the Zephyr has a spot where you and your dog can bask in the fresh air while enjoying organic, healthy food and delicious coffees.
Alice & Brohm: Feel like a fresh fruit ice cream? Why not indulge in one together? Order up a refreshing cone plus an additional one with a treat-o just for your pup. A local fave!
Copper Coil Still & Grill: Yummy cocktails and Cajun-inspired pub fare that hit just right. It's an extra bonus that pups can enjoy the succulent BBQ smells on their patio too.
Howe Sound Brewing: A must-visit for beer enthusiasts, this brewery offers a dog-friendly patio where you can enjoy craft brews alongside your canine companion. Their special dog-friendly area has tie-off points, dog bowls and other fun additions just for them.
Peckinpah BBQ: If you're in the mood for some finger-licking BBQ, head to this downtown spot. Keep an eye on your fingers though, your fur baby might try to lick them also.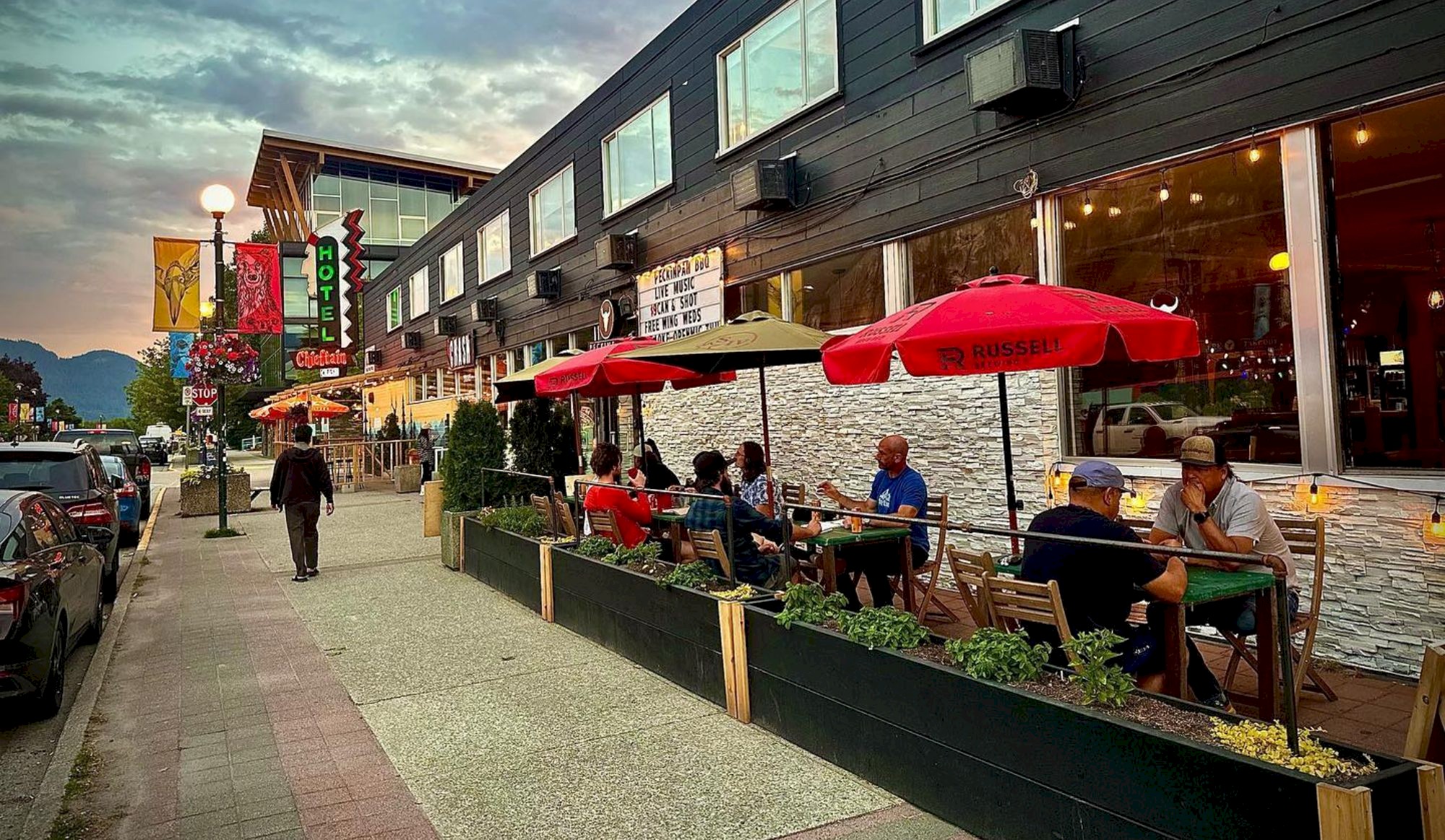 Freebird Table & Oyster Bar: Experience coastal flavors and fresh seafood while your dog lounges comfortably next to you. Their sizeable patio has equally sprawling vistas and the food and cocktail options here are plentiful.
Raincity Distillery: Sip on handcrafted spirits while your dog lounges comfortably beside you in their outdoor seating area. The cocktails here will have tongues and tails wagging your entire visit!
Cliffside Cider: Head downtown for some craft ciders and sip,sip,paw the afternoon away. This tucked away little gem will gain you a high-10!
Remember, while visiting these dog-friendly spaces, make sure to follow proper pet etiquette and instructions. Please be respectful of other patrons and keep your dog on a leash. Additionally, some establishments may have specific rules or restrictions for dogs, so it's always a good idea to check with them beforehand. Enjoy the food, the scenery, and the company of your furry friend at these fantastic Squamish spots.